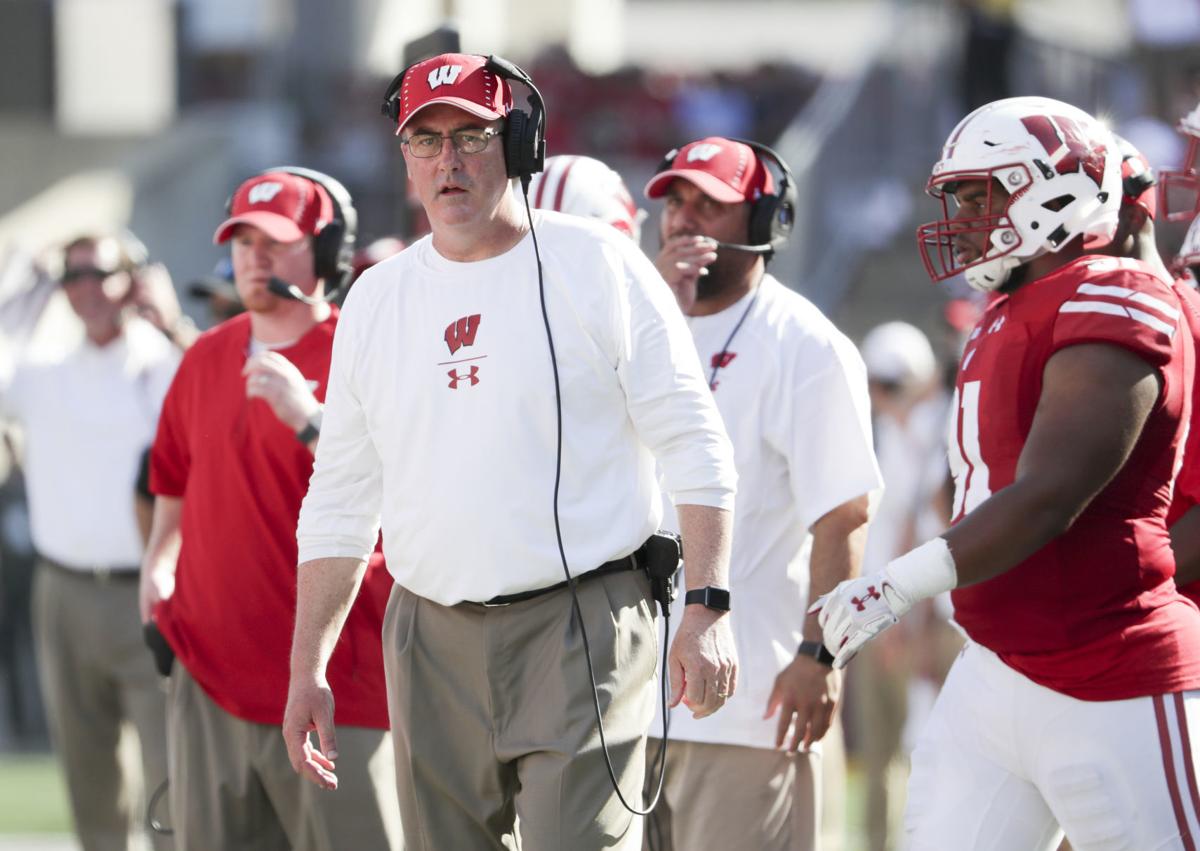 To say Duncan McKinley wanted to play football for Wisconsin may be an understatement.
When Badgers special teams analyst Taylor Mehlhaff called the Eau Claire Memorial long snapper to offer him a preferred walk-on spot for the Class of 2020 late last month, McKinley said he accepted it immediately.
A couple of days later, McKinley said he received a call from Iowa with the same offer. He told them he'd already decided on Wisconsin.
"They asked if a scholarship would change my mind," McKinley said. "I said no, that Wisconsin was going to be the school I was going to."
Now, after a few weeks of paperwork to officially get him into the university, his decision is official. McKinley announced his commitment to Wisconsin on Twitter Monday with thanks to those who have helped him on his journey.
"I am extremely excited and proud to announce my commitment to the Wisconsin Badgers!" he tweeted. "Thank you to all my family, friends, and coaches who have helped me along the way!"
McKinley, a rising senior, participated in a pair of Wisconsin specialist camps this summer, earning a spot on the all-camp team in the first session on June 9.
"A couple months before their camp this summer, (Mehlhaff) asked me to come down and (said) that they were interested in me," McKinley said. "Ever since then I've been sending them film and he's been critiquing it."
McKinley, the No. 11 long snapper in his class according to Kohl's Kicking, had other options in addition to Wisconsin and Iowa. Minnesota offered him a walk-on spot as well, and he could have taken scholarship offers at a lower level of competition.
He decided that wasn't the path he was interested in going down.
You have free articles remaining.
"I kind of thought to myself that I would rather take a preferred walk-on offer from a great school for me than take a scholarship offer at some smaller school or school that wasn't right for me," he said. "I just knew that Wisconsin was right for me."
It's hard to turn away from a dream. Following McKinley's announcement, his long snapping coach and former UW-Stout Blue Devil Kyle Stelter shared a conversation he had with McKinley when he first approached him as a seventh grader.
"He came to me for the first time and told me the Badgers were his dream school and now his dream is becoming reality!" tweeted Stelter, who runs Special Teams U.
McKinley said the plan is for him to join the football program during spring camp of his freshman year. He'll start as the backup to Peter Bowden, an incoming freshman this season.
"I'm going to continue to work to try and beat him for the scholarship spot," McKinley said.
McKinley solely long snapped for Memorial this season but will play some wide receiver as a senior according to head coach Mike Sinz.
"He's one of the best in the nation at what he does," Sinz said. "He's done everything he's needed to and he's done it in a respectable fashion. He's gone to camps. He's been very active working out. It's good to see a kid that's done everything right on the field, in the classroom."
With the Badgers, McKinley will join fellow Old Abe alum Cormac Sampson, who moved from tight end to the offensive line during Wisconsin's spring camp.
"It should be fun watching those two in the years to come play at Camp Randall," Sinz said. "Talk about two top-notch kids."
Following his initial verbal commitment in June, McKinley only told his family and closest friends of his decision. Now that it's public, the reality is starting to sink in.
"After I got the call from Coach (Mehlhaff) it took me a couple of days to sort of wrap my head around that I'm going to be a Badger," McKinley said. "As a specialist, you don't get all the glory but it'll be super exciting to represent Memorial. I know all my teammates and friends will be cheering for me."