Coast to coast: 10 college football storylines to watch across the country this season
Will Clemson and Alabama continue to rule college football?
Will an Oklahoma quarterback win the Heisman Trophy yet again?
What's our old friend Gary Andersen up to these days?
What changes have been made on the coaching carousel, and what are some more that could be coming by the time the calendar flips to 2020?
Here's a coast-to-coast look at what's in store for the 2019 season:
TWO AT THE TOP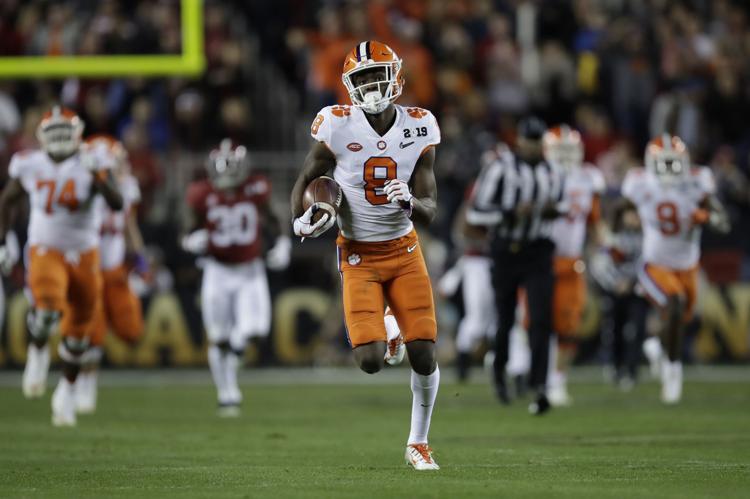 Alabama and Clemson have faced off in three of the past four College Football Playoff title games and they're favored to meet again.
The Tigers have won two of the past three titles and return 11 starters from a 2018 squad that went 15-0.
The Crimson Tide have 13 starters back from a team that went 14-1. They're seeking their sixth national title in a span of 11 seasons.
The outsider that has the best chance of breaking up the Alabama-Clemson domination is Georgia, which took a small step backward last season (11-3) after dropping a heartbreaker to Alabama for the 2017-18 championship.
HEISMAN WATCH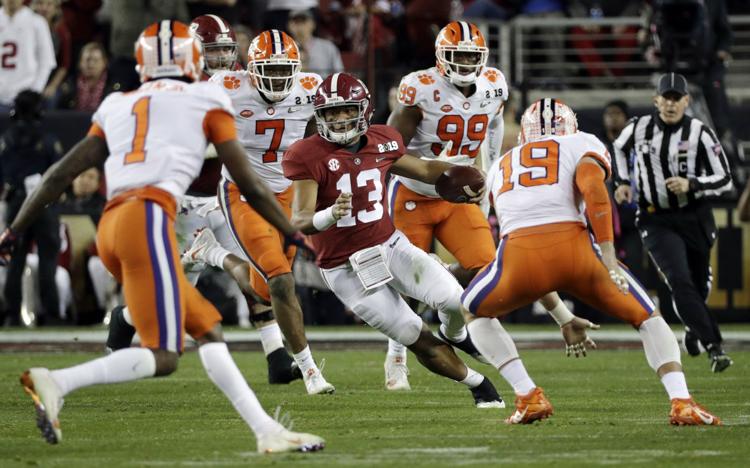 Oklahoma quarterback Kyler Murray won the 2018 Heisman Trophy, left school early and became the No. 1 pick in the NFL draft.
That's a tough act to follow. But his successor is among the favorites to strike the pose this season.
Here's a look at 10 top candidates to win college football's most prestigious award:
Tua Tagovailoa (above), QB, Alabama: Tagovailoa had a spectacular sophomore season, throwing for 3,966 yards and 43 touchdowns. But that was only good for a runner-up finish behind Murray in the Heisman race.
Trevor Lawrence, QB, Clemson: Lawrence took over as a starter in Week 5 of his freshman campaign and ended up throwing for 3,280 yards and 30 touchdowns while helping the Tigers win a national title.
Jalen Hurts, QB, Oklahoma: It's been a good run for Oklahoma quarterbacks, with Baker Mayfield winning the Heisman in 2017 and Murray following up that feat the next season. Can Hurts, a transfer from Alabama who was the SEC's Offensive Player of the Year as a true freshman in 2016, make it a trifecta?
Travis Etienne, RB, Clemson: As a sophomore, Etienne rushed for 1,658 yards and scored 24 touchdowns to finish seventh in the voting.
Jonathan Taylor, RB, Wisconsin: The junior rushed for 2,194 yards and 16 touchdowns in 2018, finishing ninth in the Heisman race.
Sam Ehlinger, QB, Texas: Ehlinger can do it with his arm and his feet. As a sophomore, he threw for 3,292 yards and 25 touchdowns and also ran for 16 scores.
Justin Herbert, QB, Oregon: Herbert likely would have been among the top picks in the 2019 NFL draft but decided to return for his senior season. He threw for 3,151 yards and 29 touchdowns a year ago.
Jake Fromm, QB, Georgia: Fromm threw for 2,761 yards and 20 touchdowns as a sophomore and should have the Bulldogs in the hunt for a playoff berth.
Justin Fields, QB, Ohio State: The nation's top-ranked quarterback in the 2018 recruiting class, Fields appeared in 12 games as a backup at Georgia as a true freshman. But Fields will get a chance to lead an explosive offense after transferring to Ohio State and being granted a waiver from the NCAA to play immediately.
Shea Patterson, QB, Michigan: After transferring to Michigan from Mississippi, Patterson threw for 2,600 yards and 22 touchdowns as a junior. If Patterson can help the Wolverines have a breakthrough season, he could be in the mix for the Heisman.
MUST-SEE TV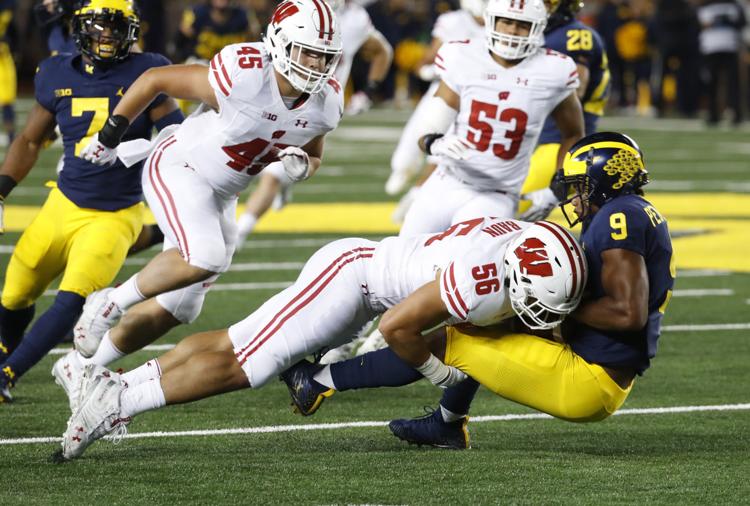 Mark your calendar: Here's a week-by-week look at some of the most intriguing games during the regular season.
WEEK 1
Aug. 31: Houston at Oklahoma; Auburn vs. Oregon (in Arlington, Texas); Boise State vs. Florida State (in Jacksonville); Fresno State at USC.
WEEK 2
Sept. 7: Texas A&M at Clemson; LSU at Texas; Minnesota at Fresno State.
WEEK 3
Sept. 14: Stanford at Central Florida; Iowa at Iowa State.
WEEK 4
Sept. 20: Utah at USC.
Sept. 21: Michigan at Wisconsin; Notre Dame at Georgia; Oregon at Stanford.
WEEK 5
Sept. 28: Ohio State at Nebraska; Iowa State at Baylor.
WEEK 6
Oct. 4: Central Florida at Cincinnati.
Oct. 5: Iowa at Michigan; Michigan State at Ohio State; Auburn at Florida; Virginia Tech at Miami (Fla.); Northwestern at Nebraska; Washington at Stanford.
WEEK 7
Oct. 12: Florida State at Clemson; Oklahoma vs. Texas (in Dallas); Alabama at Texas A&M; Florida at LSU; Penn State at Iowa; Nebraska at Minnesota
WEEK 8
Oct. 18: Ohio State at Northwestern.
Oct. 19: Michigan at Penn State; Oregon at Washington; LSU at Mississippi State.
WEEK 9
Oct. 26: Notre Dame at Michigan; Penn State at Michigan State; Wisconsin at Ohio State; Iowa at Northwestern; Auburn at LSU; Washington State at Oregon.
WEEK 10
Nov. 2: Georgia vs. Florida (in Jacksonville); Utah at Washington.
WEEK 11
Nov. 9: LSU at Alabama; Iowa State at Oklahoma; Iowa at Wisconsin; Penn State at Minnesota.
WEEK 12
Nov. 16: Michigan State at Michigan; Wisconsin at Nebraska; Georgia at Auburn; Texas at Iowa State; Minnesota at Iowa; Alabama at Mississippi State.
WEEK 13
Nov. 23: Penn State at Ohio State; Texas A&M at Georgia; Minnesota at Northwestern; Boise State at Utah State.
WEEK 14
Nov. 29: Iowa at Nebraska; Washington State at Washington.
Nov. 30: Ohio State at Michigan; Florida State at Florida; Alabama at Auburn; Texas A&M at LSU; Oklahoma at Oklahoma State; Wisconsin at Minnesota; Notre Dame at Stanford.
PARTY CRASHERS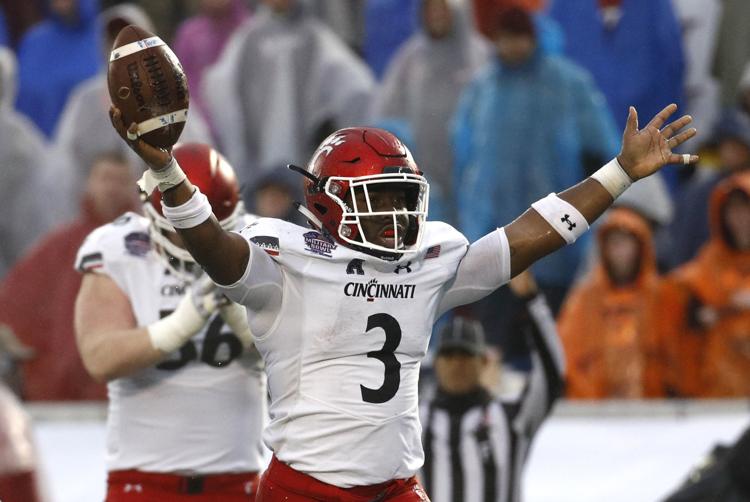 One spot in the postseason format that includes six major bowl games is reserved for the top-rated team from the "Group of Five," which includes the AAC, Conference USA, MAC, Mountain West and Sun Belt.
Central Florida has represented the group the past two seasons, beating Auburn in the Peach Bowl and losing to LSU in the Fiesta Bowl.
Here are three "Group of Five" teams to keep an eye on in 2019:
Central Florida: The Knights followed up a 13-0 season with a 12-1 campaign. They'll play this season without injured quarterback McKenzie Milton, but Brandon Wimbush joined the program as a graduate transfer from Notre Dame and gives coach Josh Heupel some experience at that position.
Boise State: The Broncos have 14 starters returning from a 10-3 team. But they have a big hole to fill at quarterback following the departure of four-year starter Brett Rypien, whose 13,578 passing yards are a Mountain West record.
Cincinnati: The Bearcats went from four wins in Luke Fickell's first season to an 11-2 mark a year ago. They return 14 starters from that team, including tailback Michael Warren II (above), who ran for 1,329 yards and 19 TDs last season.
TUCKER'S TURN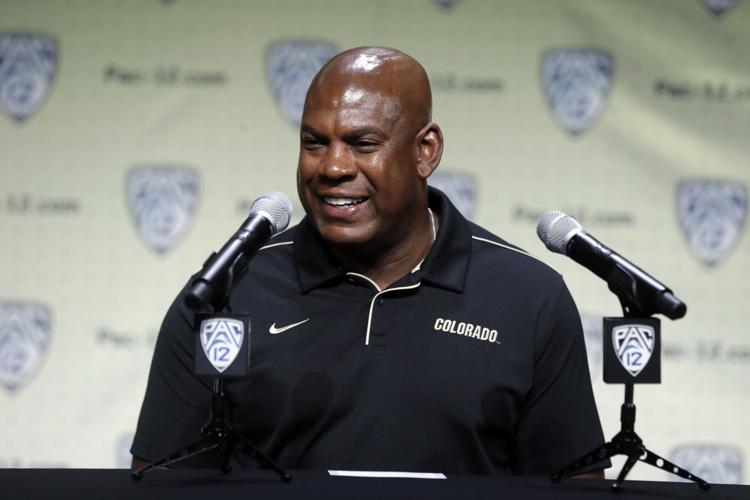 After more than two decades on the sidelines, former UW athlete Mel Tucker (above) finally gets a chance to call a program his own.
Tucker, 47, inherits a Colorado outfit that has finished with a losing record in 12 of the past 13 seasons. He takes over for Mike MacIntyre, who went 30-44 in six seasons.
A member of Barry Alvarez's first recruiting class at UW in 1990, Tucker was a four-year letterwinner at safety for the Badgers. He has 22 seasons of coaching experience, including 10 in the NFL, and served as the interim coach of the Jacksonville Jaguars for the final five games of the 2011 regular season.
Tucker spent the previous three seasons as Georgia's defensive coordinator. He's helped two programs — Ohio State in 2002 and Alabama in 2015 — win national titles. Alvarez even interviewed Tucker in 2012 when he was searching for a replacement for Bret Bielema. "He's smooth, he's articulate, he's very knowledgeable," Alvarez said of Tucker in 2015.
HEY, YOU AGAIN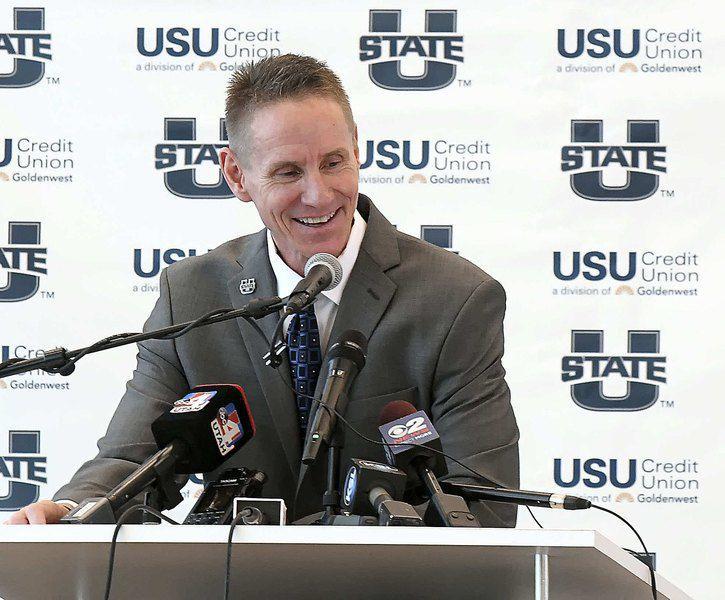 When Gary Andersen (above) was named UW's coach late in 2012, he talked about how hard it was to leave Utah State.
Now, Andersen has come full circle, returning for a second stint with the Aggies after a six-year journey that was, well, interesting.
Andersen went 19-7 in two seasons with the Badgers before bolting for Oregon State, a shocking move that opened the door for Paul Chryst's return to UW.
But Andersen's run at Oregon State was a disaster. He went 7-23, including 3-18 in the Pac-12, before resigning in 2017 midway through his third season.
After spending last season as an assistant coach at Utah, Andersen pounced on his old job after Matt Wells left Utah State for Texas Tech.
Andersen went 26-24 in four seasons in charge of the Aggies from 2009-12, including 11-2 in his final campaign. His staff at Utah State includes some familiar names: T.J. Woods is the offensive line coach, the same position he held at UW under Andersen in 2013 and '14; meanwhile, two former Badgers — Mike Caputo (safeties) and D.J. Gillins (offensive administrative assistant), also are on staff.
WELCOME ABOARD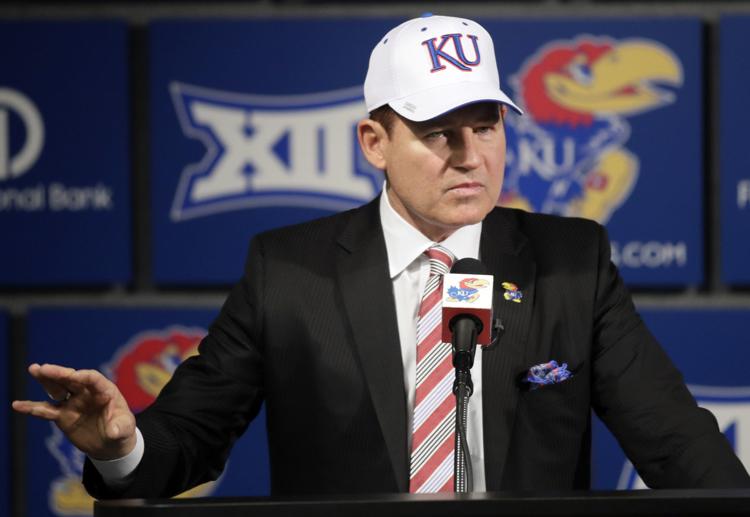 Three other coaches at new places to keep an eye on this season:
Les Miles (above), Kansas: The Jayhawks are a dreadful 23-97 over the past decade, so Miles has his work cut out for him. Miles didn't exactly sprint to the finish during an otherwise successful run at LSU, but he at least gives Kansas fans some hope.
Dana Holgorsen, Houston: This was one of the most head-scratching moves of the offseason, with Holgorsen leaving West Virginia and the Big 12 for a gig in the AAC. He does have plenty of experience in Texas after a previous gig as an assistant with the Cougars and a long run at Texas Tech prior to that.
Mack Brown, North Carolina: Brown will turn 68 in late August and hasn't coached since 2013. That didn't stop North Carolina from bringing him out of the television booth to replace Larry Fedora, who led the Tar Heels to a combined five wins over the past two seasons. Brown went 69-46-1 during a 10-season run at North Carolina from 1988-97.
TRENDING UP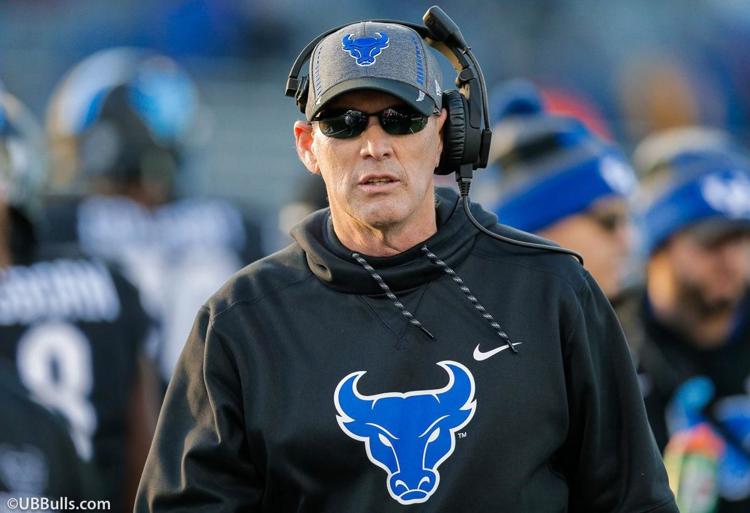 After going 13-23 in Lance Leipold's (above) first three seasons, Buffalo went 10-4 last season and won the MAC East Division.
Following up that breakthrough season won't be easy for Leipold, who led UW-Whitewater to six NCAA Division III national titles.
The Bulls only return seven starters, including two on defense. And the offense took a major hit with the departure of quarterback Tyree Jackson, the MAC Offensive Player of the Year, and his favorite target, Anthony Johnson.
HOT SEATS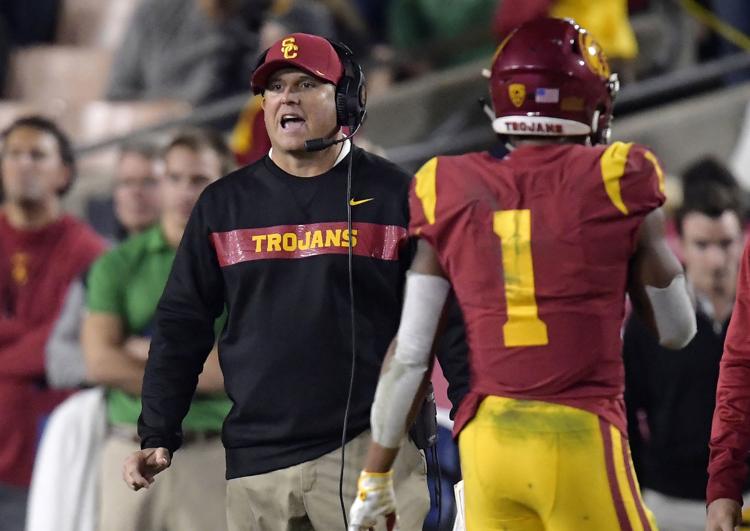 Three coaches outside the Big Ten Conference who might get a pink slip if they don't have a successful 2019 season:
Clay Helton (above), USC: The Trojans began last season No. 15 in the country but finished 5-7, their first losing campaign in 18 years.
Randy Edsall, UConn: Edsall had a good run in Storrs from 2000-2010. His second stint with the Huskies isn't going as well. UConn is 4-20 in two seasons under Edsall and allowed an astounding 617.4 yards and 50.4 points per game en route to a 1-11 campaign in 2018.
Tony Sanchez, UNLV: The Rebels have only had one winning season since 2000, so cut Sanchez some slack. Still, the program is 16-32 in four seasons under the man it hired from the high school ranks.
CHANGE OF ADDRESS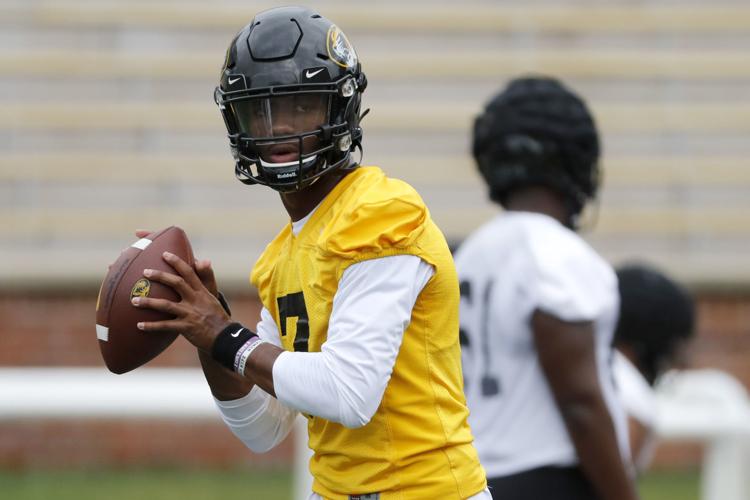 Ohio State's Justin Fields (Georgia) and Oklahoma's Jalen Hurts (Georgia) are among the high-profile quarterback transfers in 2019. Here are three others to watch:
Kelly Bryant (above), Missouri: Bryant lost his job to Trevor Lawrence at Clemson, prompting this move. Bryant, who will replace four-year starter Drew Lock, threw for over 2,800 yards and also was a threat with his legs as a sophomore in 2017.
Jacob Eason, Washington: Eason started as a true freshman in 2016 at Georgia but was injured early the next season. He moved back to his home state and joins a program that has won 32 games over the past three seasons.
Austin Kendall, West Virginia: Kendall sat behind Baker Mayfield and Kyler Murray at Oklahoma. After finding out the Sooners were pursuing Jalen Hurts, Kendall decided to join first-year coach Neal Brown with the Mountaineers.