Note: On Wednesday morning, the Big Ten announced that the season would start Oct. 23-24. Get details here.
---
After more than a month of in-fighting and a bombardment of criticism, the Big Ten Conference appeared set to put on a football season this fall.
The Big Ten Council of Presidents and Chancellors, or COP/C, met Tuesday night and some media reports said it was expected to vote to allow football to return. However, the Detroit Free Press reported late Tuesday no vote had been taken. Starting the football season would be a stunning reversal of the conference's Aug. 11 decision to shut down football and all fall sports because of concerns about the COVID-19 pandemic.
The Milwaukee Journal Sentinel and other outlets first reported the season's approval, but it was not known when an official announcement would be made.
The modified season is expected to start on Oct. 17, and the league will attempt to play eight games in nine weeks before playing a Big Ten Championship Game on Dec. 19. The conference wants its teams to be eligible for the College Football Playoff, which will reveal its field Dec. 20.
Optimism built throughout the weekend for conference football to return, and it was stoked even more Tuesday morning when Nebraska President Ted Carter said, "We're getting ready to announce the Huskers and Big Ten football tonight," before a news conference. Carter's statement was picked up by KETV-TV microphones in Omaha and shared by the Associated Press.
The expected re-vote comes after weekend meetings between the conference's return-to-competition committee — which is chaired by UW Athletic Director Barry Alvarez — and university presidents and chancellors. A meeting Saturday featuring a group of eight presidents and chancellors resulted in the full COP/C hearing the return-to-play committee's presentation Sunday.
The presentation made by the return-to-competition committee centered on the advancements in COVID-19 testing capabilities and included rapid, daily testing options available to the conference. The committee's medical panel discussed information related to COVID-19's link to the viral heart infection myocarditis.
Dr. James Borchers, the head physician of Ohio State's athletic department, was one of the lead medical voices in the meetings, according to multiple reports. He co-authored a study at OSU regarding COVID-19's link to myocarditis, which fellow co-author Dr. Curt Daniels says shows a way sports can be safely played now that more information is known.
"I think from what we've gathered that we have a safe path to return to play," Daniels told the Columbus Dispatch.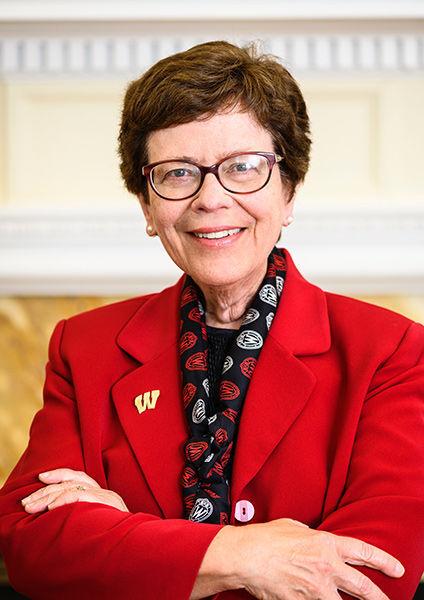 Chancellor Rebecca Blank represents the University of Wisconsin on the COP/C, and she said Monday that the Big Ten would "move together" in its decision. During her testimony before a U.S. Senate committee Tuesday, Blank said testing and contract tracing issues, along with myocarditis concerns, were key factors in the postponement.
"Once we have answers to that, to some of those issues and things that we have ways to deal with them effectively, we will try to plan a delayed season," Blank said.
After some media outlets reported early Tuesday evening that the decision would be to move forward, Blank stressed to the State Journal that the vote still had not yet taken place.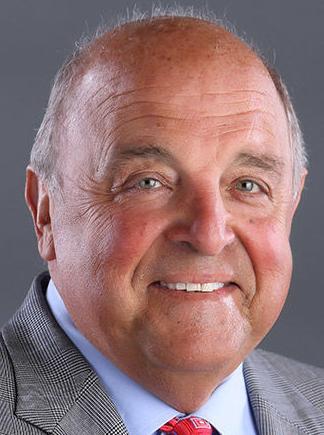 Players and their parents have been vocal in their criticism of the Big Ten and its lack of transparency in its decision to push back the football season. Ohio State cornerback Shaun Wade's father, Randy, was one of the leading parent voices in the push for information from the conference and for it to allow the football season to be held. He organized a protest outside of the Big Ten offices in Rosemont, Ill., last month.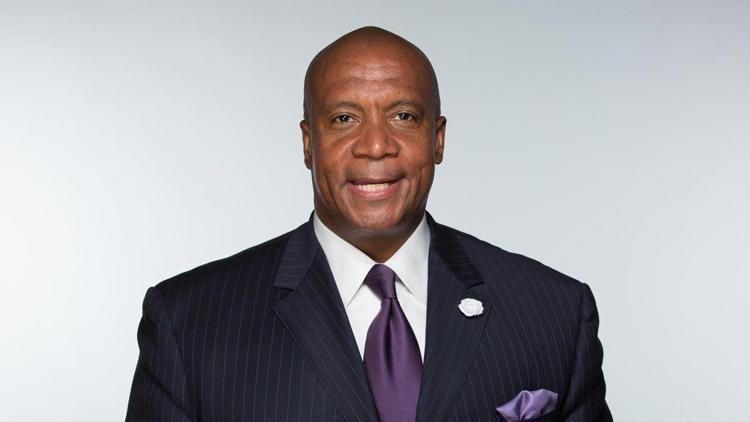 With news swirling about the conference season coming back, Wade announced he was opting out of the season to prepare for the NFL draft. Wade is one of the top prospects in the 2021 draft class, and joins fellow Buckeye Wyatt Davis, an offensive lineman, in a group of star opt-outs from the conference. Receivers Rashod Bateman (Minnesota) and Rondale Moore (Purdue) and All-American linebacker Micah Parsons (Penn State) all opted out in early August, before the season was postponed.
The decision to play would end a tumultuous episode in the conference's history, one that saw coaches and administrators openly questioning the decision-making of Big Ten leaders and a lack of communication from the conference and its commissioner Kevin Warren.
Bevy of returning players should bolster Wisconsin Badgers' 2020 defense
DEFENSIVE LINE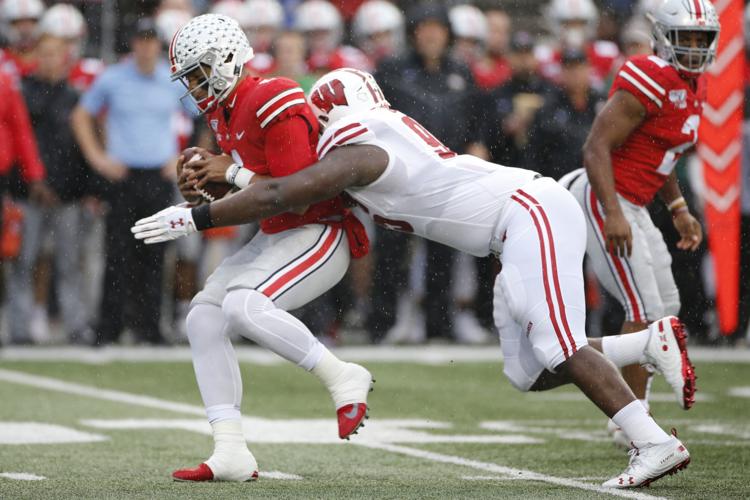 Key returners: Isaiahh Loudermilk (redshirt sr.), Garrett Rand (redshirt sr.), Matt Henningsen (redshirt jr.), Bryson Williams (jr.), Keeanu Benton (soph.).
Key departures: David Pfaff (graduation), Gunnar Roberge (graduation).
Recruits in 2020 class: James Thompson Jr. (three-star), Cade McDonald (two-star).
Projected starters: Loudermilk and Rand at end, Benton at nose tackle.
The Badgers' defensive line held up well throughout the season with the exception of nose tackle Bryson Williams, who suffered two knee injuries and missed eight games. Ends Isaiahh Loudermilk and Garrett Rand were at their best late in the season, especially against Minnesota in the regular-season finale and against Ohio State in the Big Ten Championship Game.
Freshman Keeanu Benton (above), who hails from Janesville, made a big impact filling in for Williams. He showed quick feet and strong moves to create a pass rush, and enough strength to hold double teams on the line.
If UW can maintain the solid rotation at end with Loudermilk, Rand and Matt Henningsen, and have Williams come back healthy to rotate with Benton, the line should be one of the strong points of the defense.
INSIDE LINEBACKERS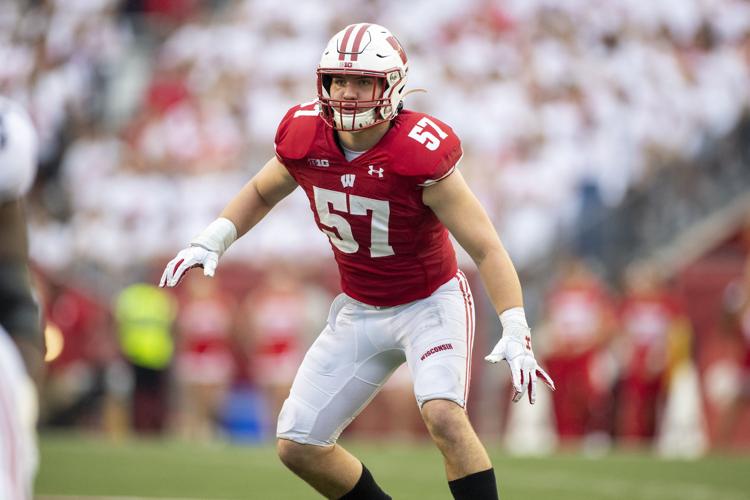 Key returners: Mike Maskalunas (redshirt sr.), Jack Sanborn (jr.), Leo Chenal (soph.).
Key departures: Chris Orr (graduation).
Recruits in the 2020 class: Malik Reed (three-star), Jordan Turner (three-star), Preston Zachman (two-star).
Projected starters: Sanborn and Chenal.
Chris Orr was unquestionably the heartbeat of the defense in 2019. Just check out the second half of the Big Ten Championship Game — without Orr on the field, UW wasn't able to consistently bring pressure up the middle and more time to pass for Ohio State's Justin Fields spelled disaster.
With Orr graduated and chasing an NFL opportunity, the Badgers appear to have a replacement ready in Leo Chenal. Chenal played in 11 games, missing three due to a concussion, but was solid in limited reps. He has the explosiveness, size and physicality needed to be a force as a starter at inside linebacker. Jack Sanborn (above) will be back and will likely take over some of the leadership void left by Orr.
Mike Maskalunas provides depth and an experienced voice in the room, and defensive coordinator Jim Leonhard said incoming freshman Malik Reed won't "have a huge adjustment coming to Wisconsin" because he's "extremely powerful."
OUTSIDE LINEBACKERS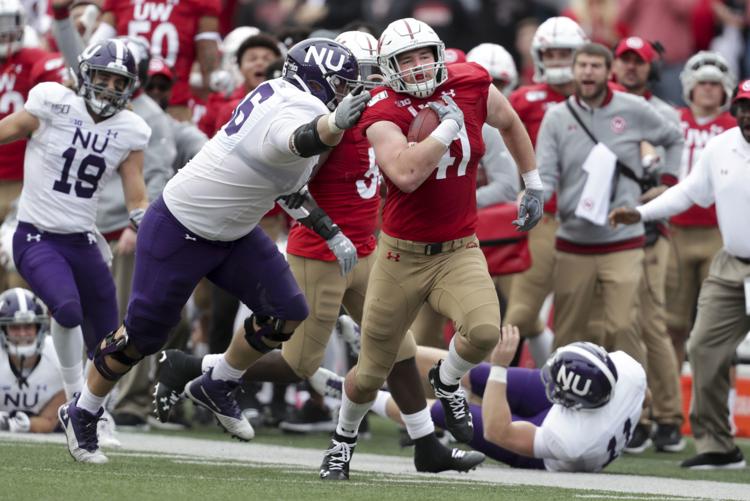 Key returners: Noah Burks (redshirt sr.), Izayah Green-May (redshirt jr.).
Key departures: Zack Baun (graduation), Tyler Johnson (graduation), Christian Bell (transfer).
Recruits in the 2020 class: Nick Herbig (four-star), Kaden Johnson (four-star), Aaron Witt (three-star).
Projected starters: Burks and Green-May.
It'll be difficult for one player to make up the production that Zack Baun leaves behind, but the Badgers are going to need at least one outside linebacker to emerge as a strong pass rusher next season.
Noah Burks (above) was steady in the outside linebacker spot opposite Baun last season, but Green-May fell out of the rotation after a training-camp thumb injury took a while to heal. Leonhard said that Green-May, who stands 6-foot-6, has to "do things a little bit differently because of his size, height and weight. So he's got to learn how to be physical within his frame."
If that can happen this offseason, Green-May could slide into the spot Baun left open.
The recruiting class at outside linebacker, which includes four-star prospects Nick Herbig and Kaden Johnson, arguably is the best of any position for UW this year. Expect those young players to earn themselves chances on the field.
CORNERBACKS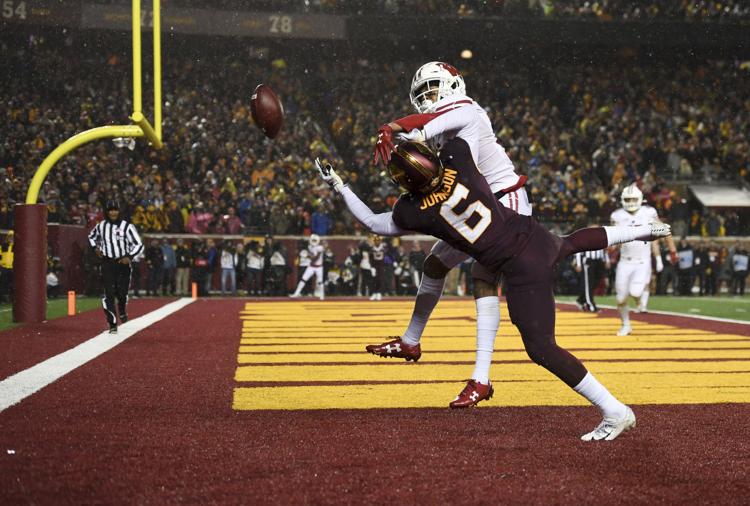 Key returners: Caesar Williams (redshirt sr.), Faion Hicks (redshirt jr.), Deron Harrell (redshirt jr.), Rachad Wildgoose (jr.), Donte Burton (redshirt soph.), Semar Melvin (redshirt fr.).
Recruits in the 2020 class: Max Lofy (three-star).
Projected starters: Williams and Hicks on the outside, Wildgoose in slot.
The UW secondary had ups and downs in 2019, but played well in some of the biggest moments of the season. The regular-season finale against Minnesota was arguably the best start-to-finish performance for the group, but even that game saw the Gophers hit a deep touchdown pass on their first possession.
Caesar Williams (above) came on strong the second half of the season and claimed a starting role, while Faion Hicks and Rachad Wildgoose were fairly consistent throughout the year. Those three figure to be in the starting roles heading into next year, but Leonhard has shown that he will ride the hot hand at corner.
Semar Melvin will factor into that rotation, and could start as well. He did not play in the Rose Bowl and appeared in just four games so he can use 2019 as a redshirt season and have four more years of eligibility.
Leonhard said the cornerback group's youth was a factor in a small recruiting class, with Colorado native Max Lofy being the only incoming freshman.
With pass-rush being a question mark at this point, UW will need its cornerbacks to be better in 2020.
SAFETIES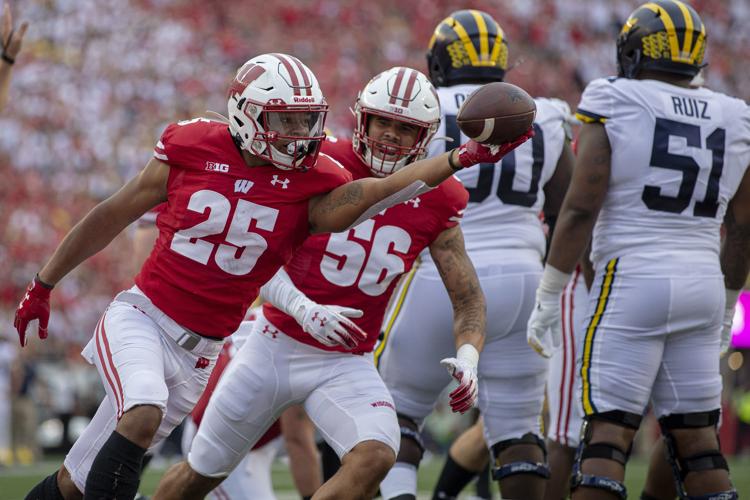 Key returners: Eric Burrell (redshirt sr.), Collin Wilder (redshirt sr.), Madison Cone (sr.), Scott Nelson (redshirt jr.), Reggie Pearson (redshirt soph.), John Torchio (redshirt soph.).
Recruits in the 2020 class: None.
Projected starters: Nelson and Pearson.
Projecting starters at safety is difficult — had Scott Nelson not been injured against South Florida and lost for the season, he might've been the every-game starter in a larger rotation. But Eric Burrell (above) played well after assuming the starting role and provided some highlight plays. The one knock on Burrell was his inconsistent tackling, which led to some big plays for opponents.
Reggie Pearson proved to be a physical presence in his first full year as a starter, while reserves Collin Wilder, Madison Cone and John Torchio all played in a number of games.
Safety is one of the deeper groups on the roster next season for UW. That should allow Leonhard some flexibility in his defensive packages next season. A handful of times in 2019, Leonhard used a safety as a linebacker to add more speed to the front seven, and a healthy safety corps should allow him to try more variances.
Concerned about COVID-19?
Sign up now to get the most recent coronavirus headlines and other important local and national news sent to your email inbox daily.