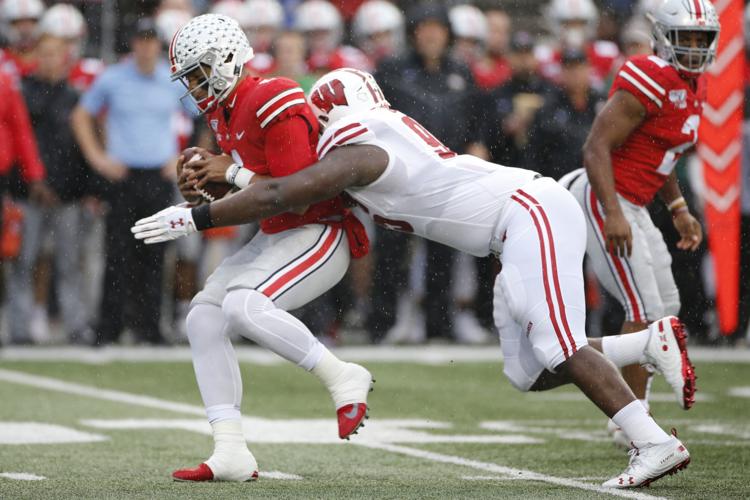 Key returners: Isaiahh Loudermilk (redshirt sr.), Garrett Rand (redshirt sr.), Matt Henningsen (redshirt jr.), Bryson Williams (jr.), Keeanu Benton (soph.).
Key departures: David Pfaff (graduation), Gunnar Roberge (graduation).
Recruits in 2020 class: James Thompson Jr. (three-star), Cade McDonald (two-star).
Projected starters: Loudermilk and Rand at end, Benton at nose tackle.
The Badgers' defensive line held up well throughout the season with the exception of nose tackle Bryson Williams, who suffered two knee injuries and missed eight games. Ends Isaiahh Loudermilk and Garrett Rand were at their best late in the season, especially against Minnesota in the regular-season finale and against Ohio State in the Big Ten Championship Game.
Freshman Keeanu Benton (above), who hails from Janesville, made a big impact filling in for Williams. He showed quick feet and strong moves to create a pass rush, and enough strength to hold double teams on the line.
If UW can maintain the solid rotation at end with Loudermilk, Rand and Matt Henningsen, and have Williams come back healthy to rotate with Benton, the line should be one of the strong points of the defense.