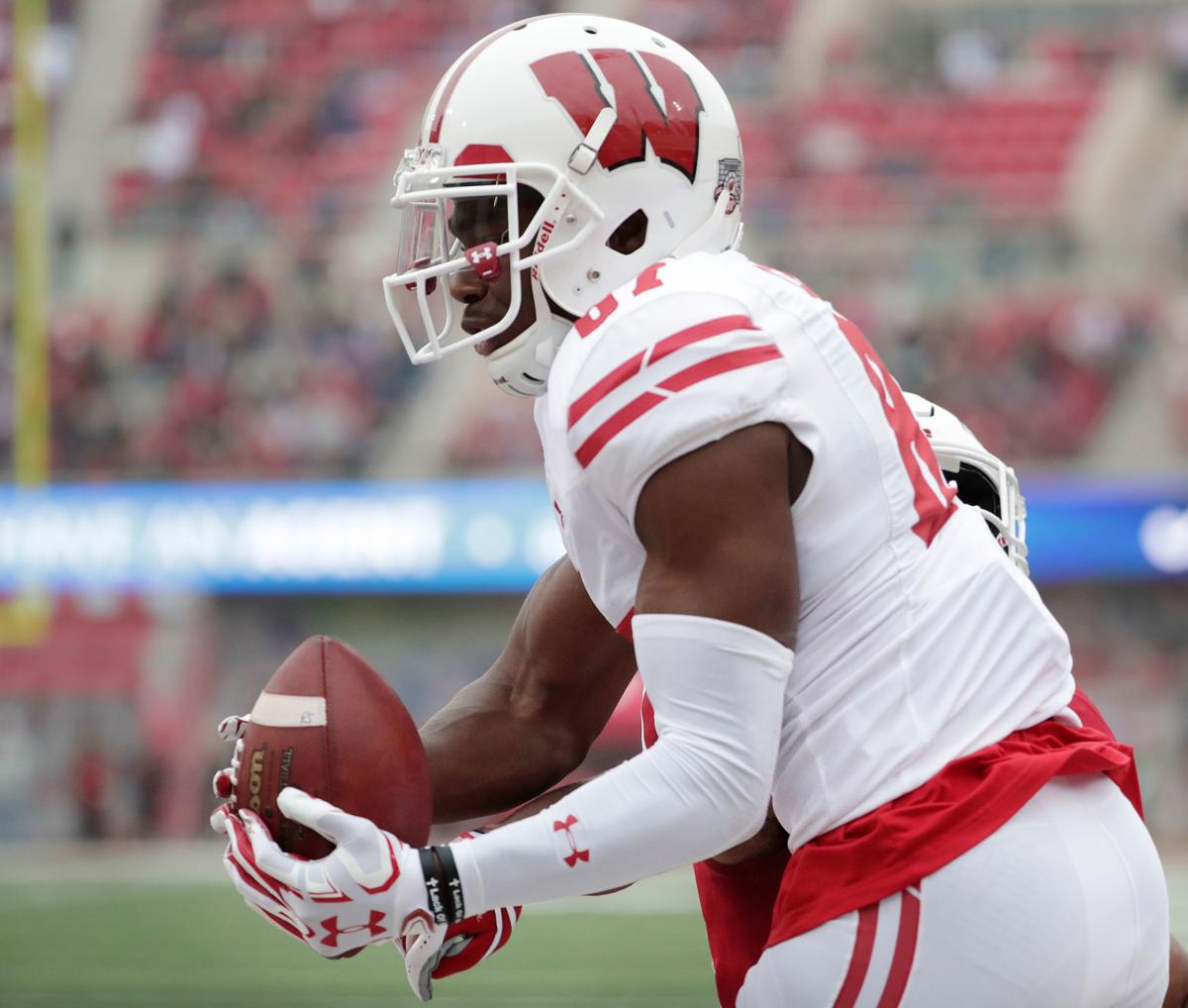 University of Wisconsin wide receiver Quintez Cephus tweeted Saturday evening that he's taking a leave of absence from the Badgers football team as the Dane County District Attorney's office intends to issue criminal charges against him for an incident that occurred in April.
Cephus denied any wrongdoing in his statement, tweeting that he's "been wrongfully accused of unlawful conduct" and "is innocent of any allegations associated with this consensual relationship."
Dane County District Attorney Ismael Ozanne did not provide information on the nature of Cephus' charges when contacted Saturday evening. Attempts by the State Journal to reach Madison Police Department public information officer Joel DeSpain for comment were unsuccessful.
Per a UW official, Cephus spoke with Badgers coach Paul Chryst earlier Saturday about taking a leave of absence, and the team was notified at a regularly scheduled meeting later in the day.
"My football family has been supportive to me and I have too much respect for Coach Chryst, his staff and my teammates to become a distraction in what I know will be an outstanding year for the Badgers," Cephus said in his statement on Twitter. "I realize that I don't have the relationships and political pull that others may have here at the University or with the Dane County District Attorney's office, but I am going to fight to clear my name of these allegations. ... I will not be defined by these allegations or this episode."
Chryst did not comment further on his conversation with Cephus or the wideout's legal situation.
"Earlier today, I met with (Cephus)," Chryst said Saturday night following UW's practice. "I know he was planning to release a statement, and at this time I don't have anything more to add to that."
Cephus, a junior, was projected to be the Badgers' top target in the passing game this season. He caught 30 passes for 501 yards and six touchdowns in just nine games last year before breaking his leg at Indiana on Nov. 4.
UW still enters the season with three proven players at the position — junior A.J. Taylor and sophomores Danny Davis and Kendric Pryor. True freshman Aron Cruickshank appears the most likely to move into the No. 4 spot on the Badgers' depth chart.
UW opens its season Aug. 31 against Western Kentucky at Camp Randall Stadium.
"I think you've just got to keep going," Chryst said when asked about Cephus' absence becoming a distraction. "Guys know, and they deal with a lot of things throughout the season. All of it's an opportunity, and we've got to go forward."