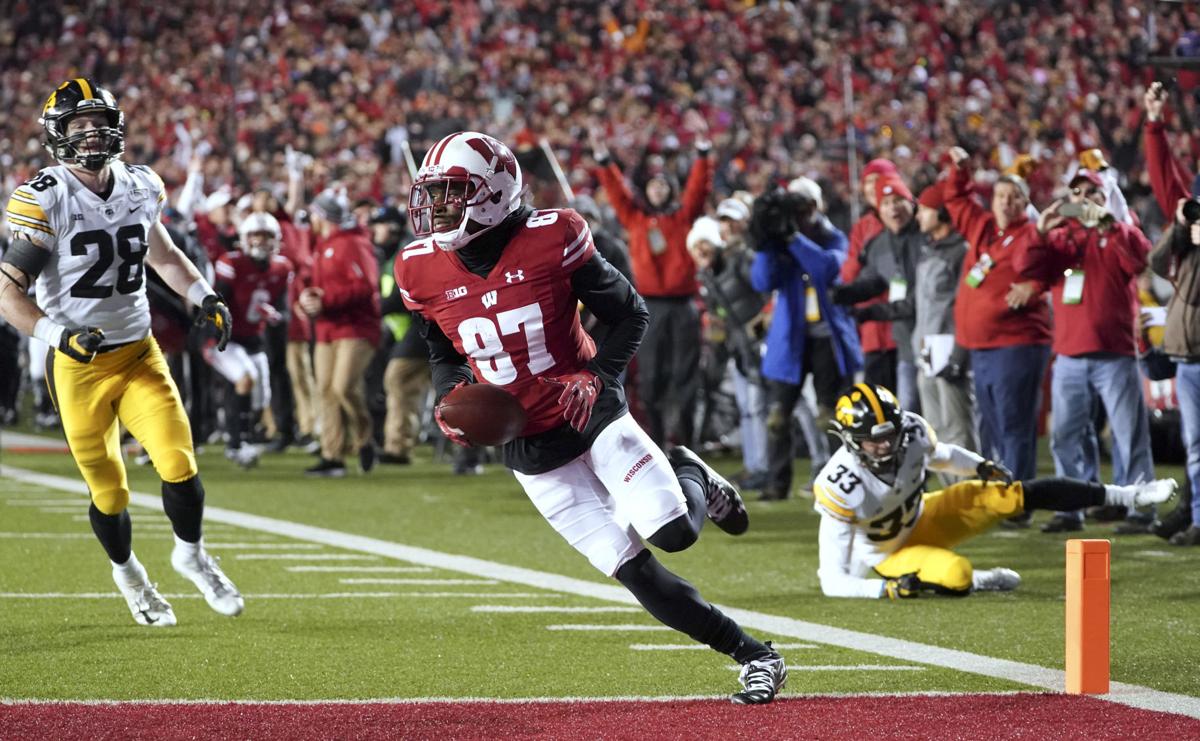 Quintez Cephus had a good feeling going into the game Saturday afternoon at Camp Randall Stadium.
As always, the University of Wisconsin football team was going to rely heavily on tailback Jonathan Taylor. But the offensive game plan for beating Iowa included big roles for Cephus and his teammates in the wide receivers room.
"That's the vibe that we had going into it," Cephus said. "We knew we would have some chances to make plays, and we knew that we were going to be a big part in the game coming into it."
Davis scored his first two touchdowns of the season — including the first rushing score of his career — and Cephus added 94 receiving yards and a touchdown to help UW (7-2, 4-2 Big Ten) end a two-game losing streak.
UW wide receivers coach Ted Gilmore had talked to his players about winning each day in practice. That mind-set carried over to game day, with Cephus and Davis producing big plays at key moments.
Start with Cephus. UW was leading 14-6 early in the second half but losing the field-position battle when it took over at its own 14-yard line. Four plays later, the Badgers were in the end zone after Cephus sandwiched a pair of big chunks through the air around two runs by Taylor.
The first, a 52-yarder from Jack Coan to Cephus, is UW's longest pass play of the season to date. Three plays later, Cephus beat Riley Moss in one-on-one coverage and caught a back-shoulder pass from Coan for a 27-yard score.
"We'd kind of been backed up and hadn't really flipped the field on them," UW coach Paul Chryst said. "In fact, early it seemed like … we were kind of losing a little bit of ground. The first one was big, flipping the field. …
You have free articles remaining.
"I thought those were huge plays for us, not just in yards but (we) needed something to happen. He competes and Jack gave him a chance. (Cephus) means a ton to this offense."
Cephus also a drew a pass-interference penalty on Iowa's Michael Ojemudia in the first half that set up Davis' first touchdown of the day.
"Whenever they're giving you one-on-ones on the outside with our receivers," Coan said, "you're always going to have a chance for a big play."
Davis hadn't scored a touchdown since the 2018 regular-season finale against Minnesota until he ended that drought with a 17-yard run two plays after Cephus drew the pass-interference penalty.
The timing of the play was a little off, with the shotgun snap arriving in Coan's hands just as Davis was reaching Coan. But the handoff went off without a hitch, and Davis raced around the left side before diving into the corner of the end zone.
"I think I grabbed it from him," Davis said. "It was pretty funny, but I know with the jets you've got to hit it with speed so I just tried to get around the corner and make a play."
On UW's next series, Davis gave UW a 14-6 lead when he caught a 4-yard touchdown pass from Coan on first-and-goal.
Taylor ended up stealing the spotlight, finishing with 250 yards against the Hawkeyes (6-3, 3-3), but don't forget the receivers' role in that output as well.
"We'll take some of the credit in the blocking game," Davis said. "It was a great night all-around."
---
Photos: Wisconsin Badgers hold off Iowa Hawkeyes in Big Ten West showdown
Badgers 24, Hawkeyes 22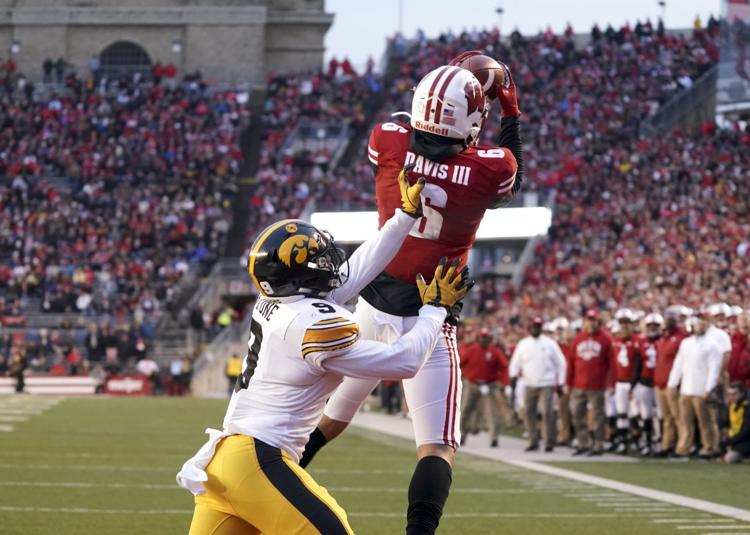 Badgers 24, Hawkeyes 22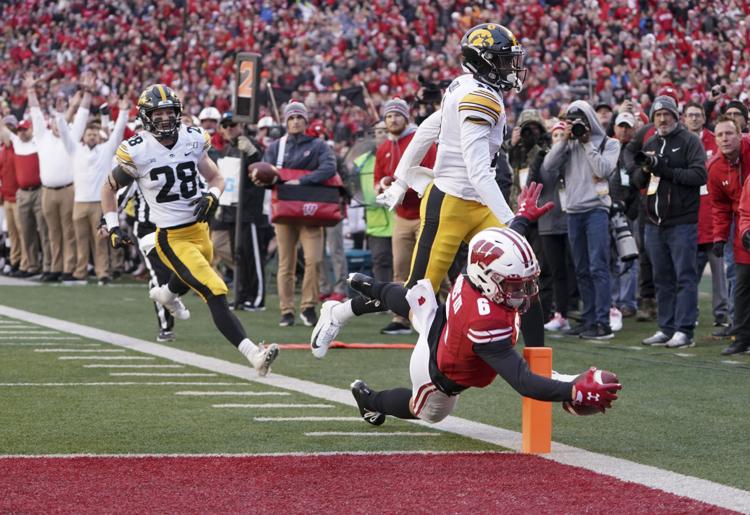 Badgers 24, Hawkeyes 22
Badgers 24, Hawkeyes 22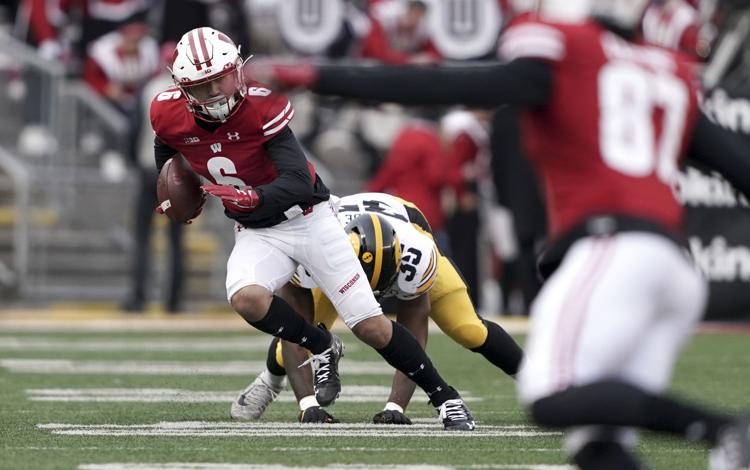 Badgers 24, Hawkeyes 22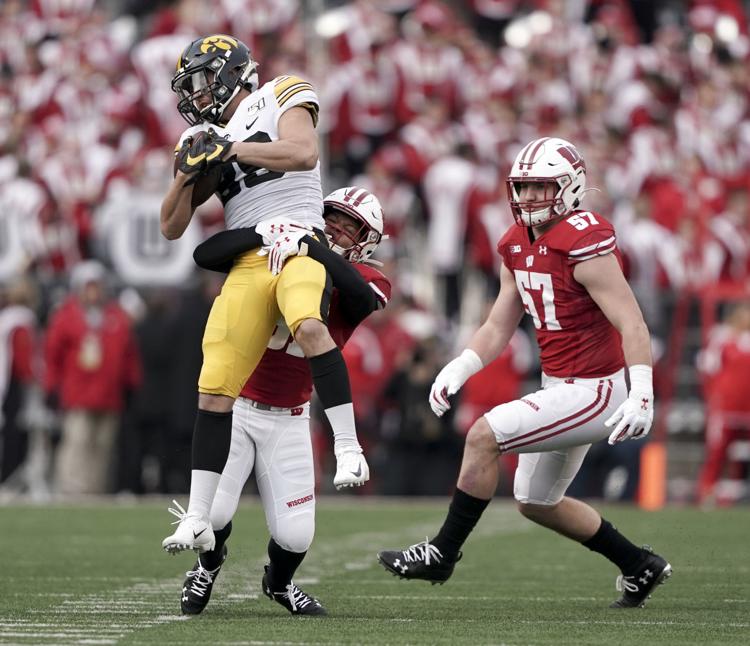 Badgers 24, Hawkeyes 22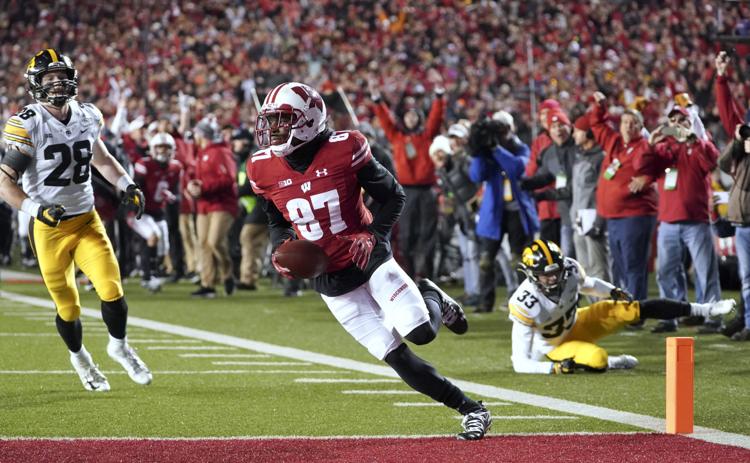 Badgers 24, Hawkeyes 22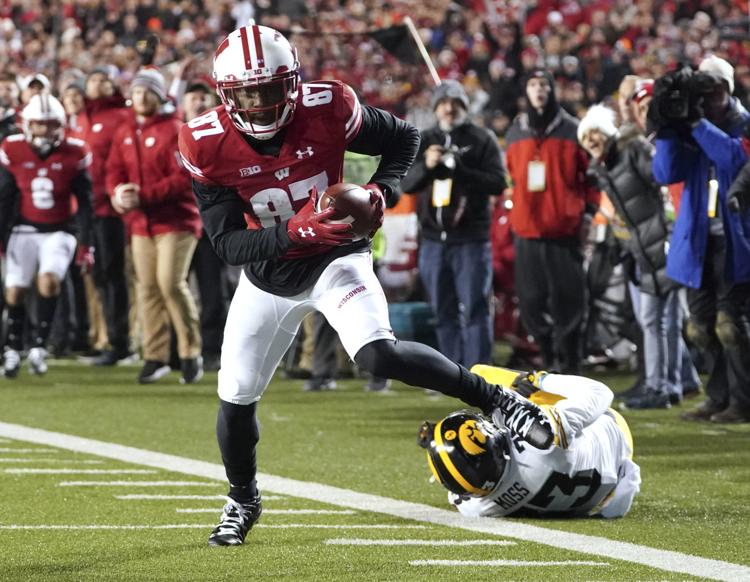 Badgers 24, Hawkeyes 22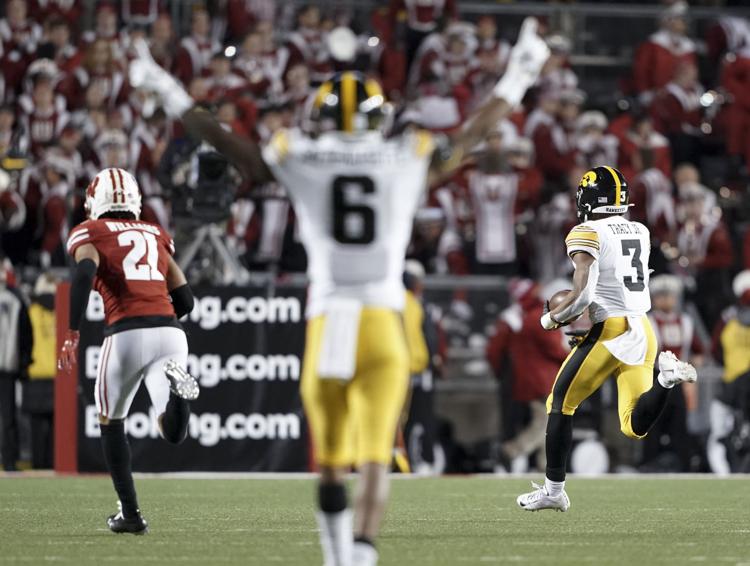 Badgers 24, Hawkeyes 22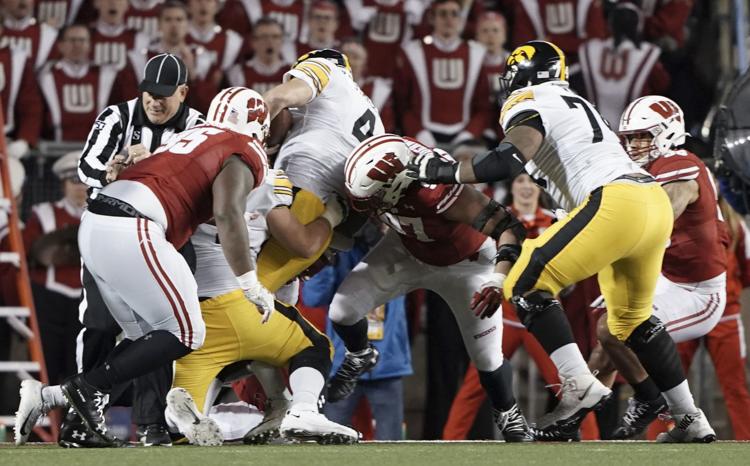 Badgers 24, Hawkeyes 22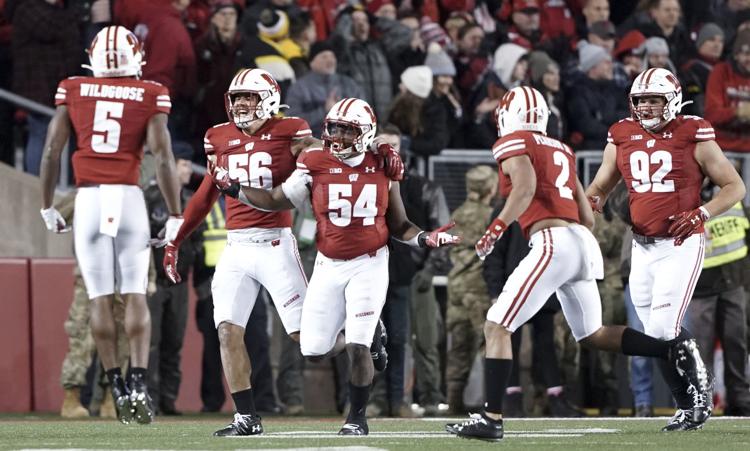 Badgers 24, Hawkeyes 22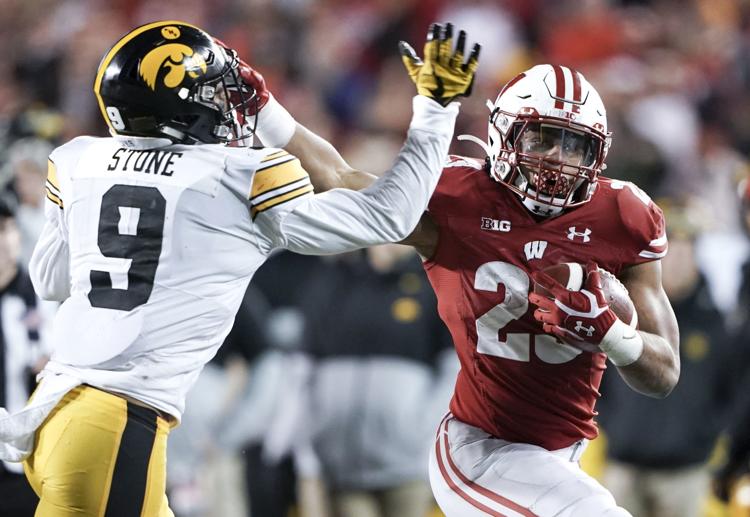 Badgers 24, Hawkeyes 22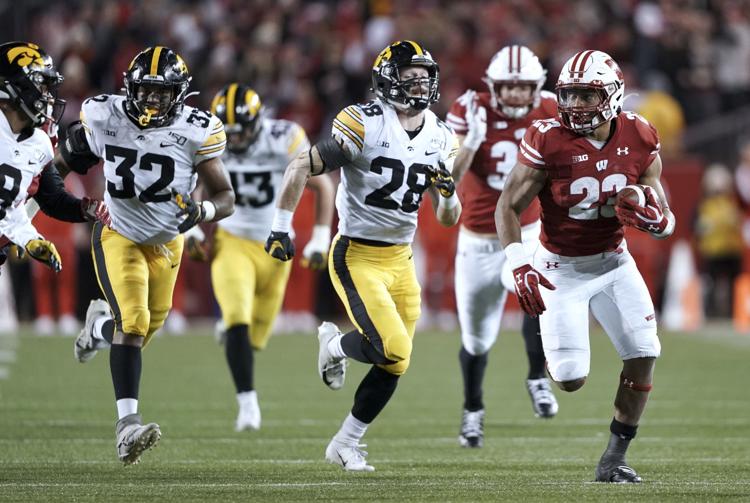 Badgers 24, Hawkeyes 22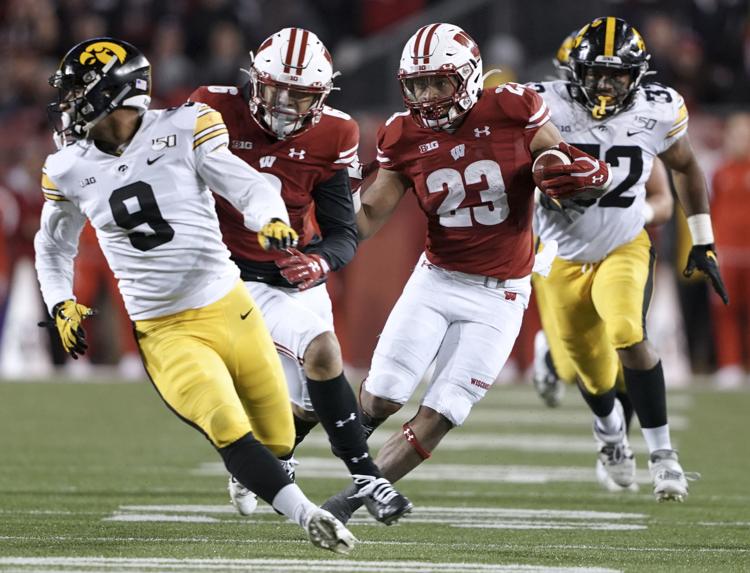 Badgers 24, Hawkeyes 22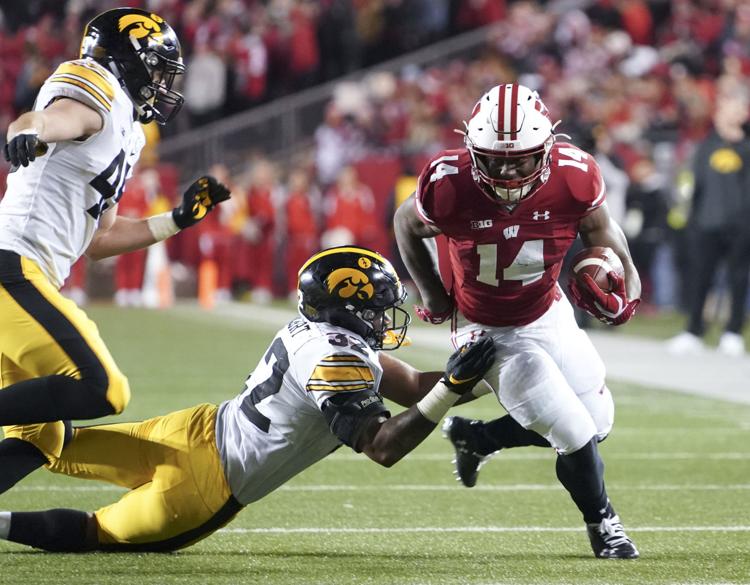 Badgers 24, Hawkeyes 22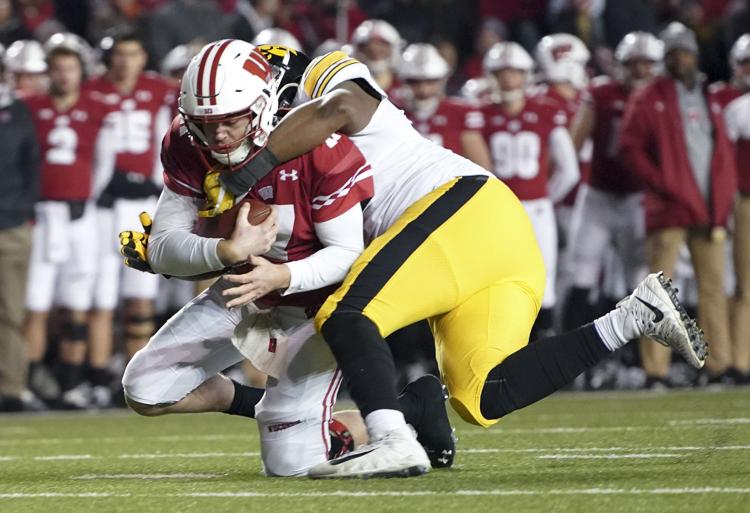 Badgers 24, Hawkeyes 22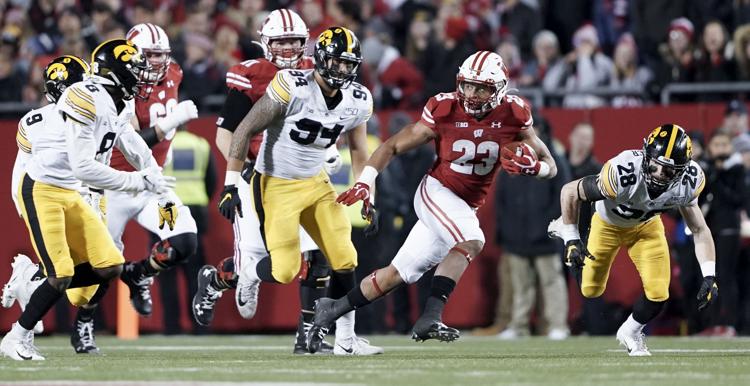 Badgers 24, Hawkeyes 22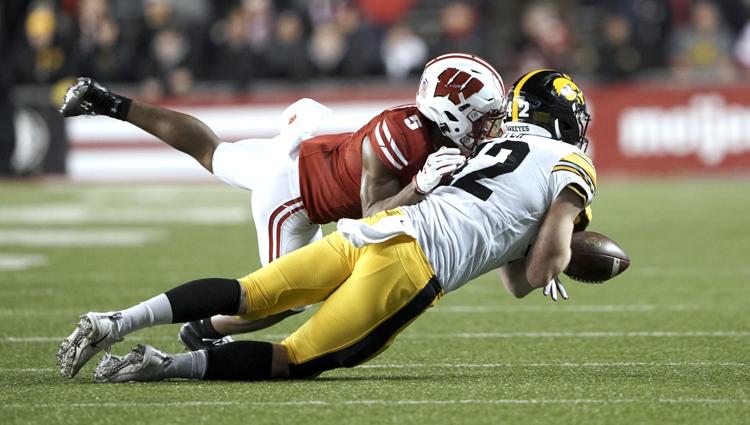 Badgers 24, Hawkeyes 22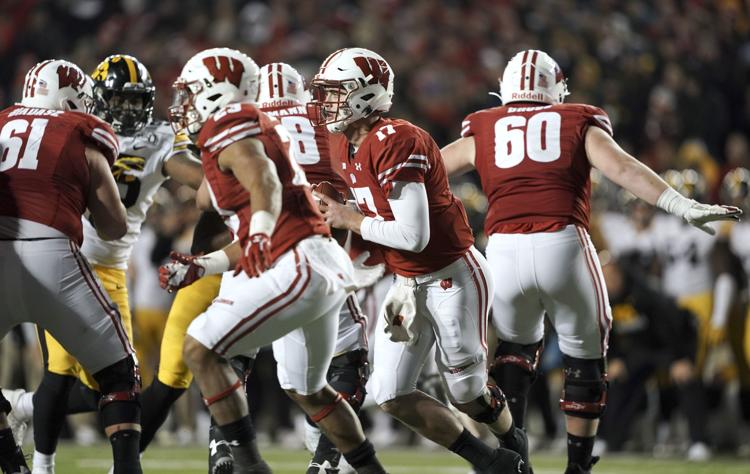 Badgers 24, Hawkeyes 22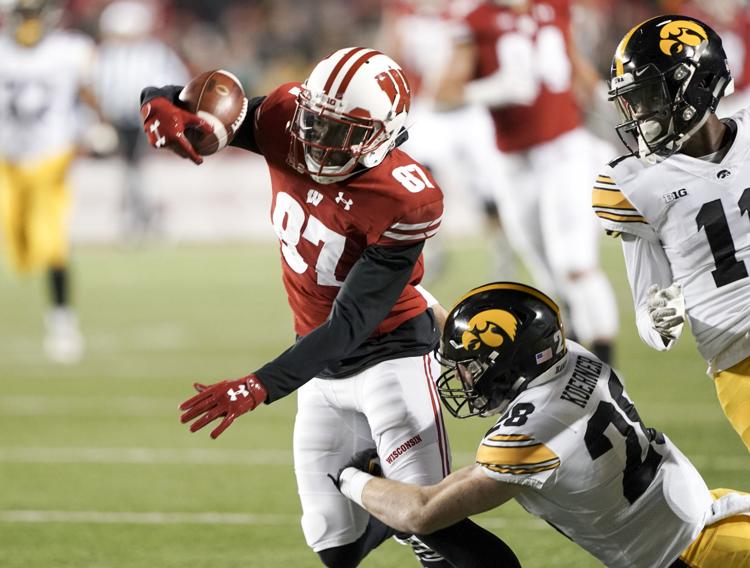 Badgers 24, Hawkeyes 22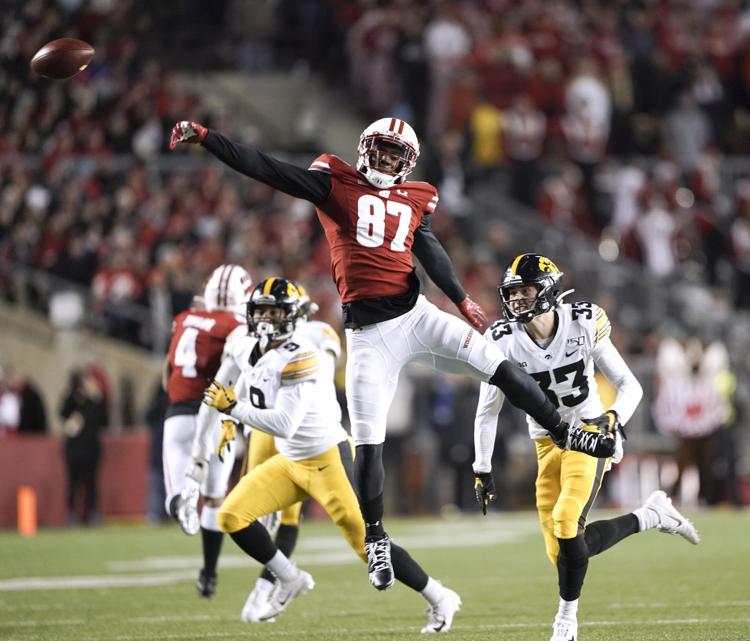 Badgers 24, Hawkeyes 22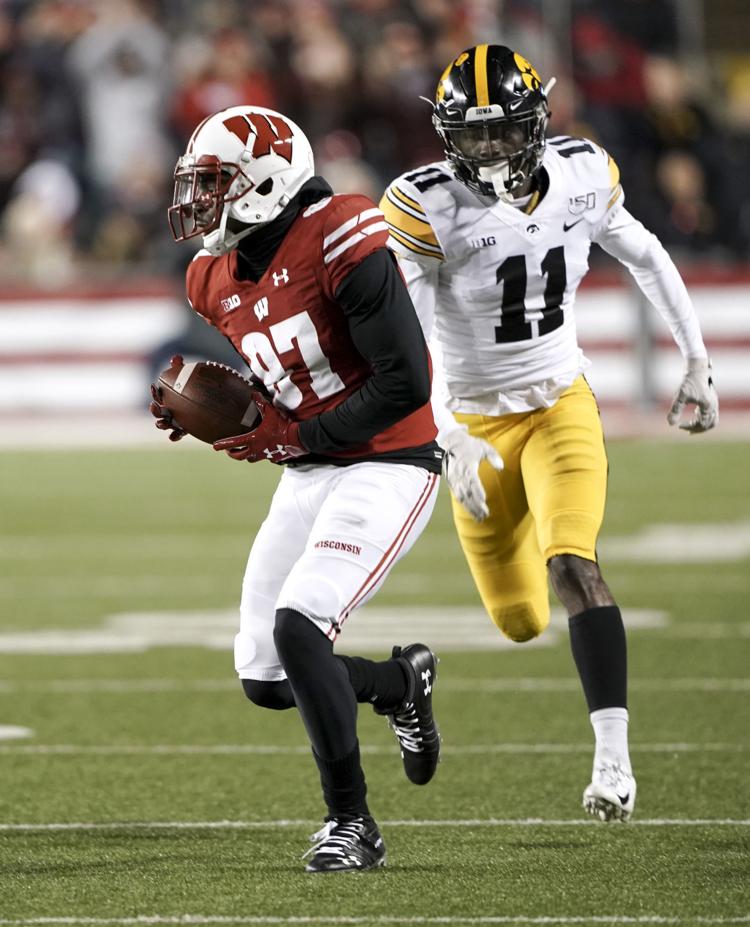 Badgers 24, Hawkeyes 22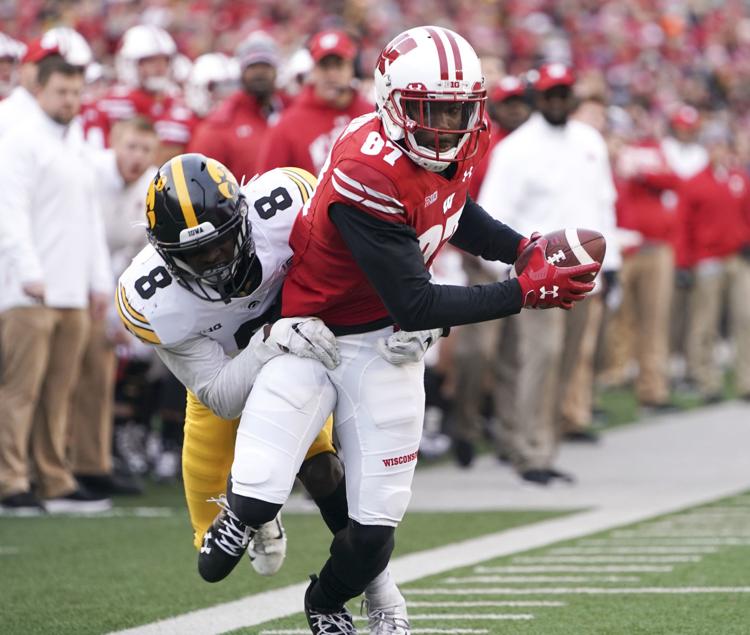 Badgers 24, Hawkeyes 22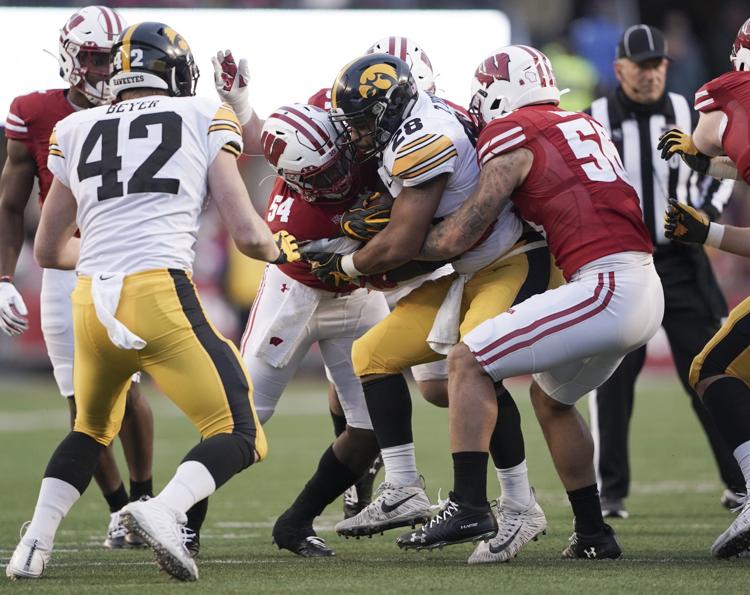 Badgers 24, Hawkeyes 22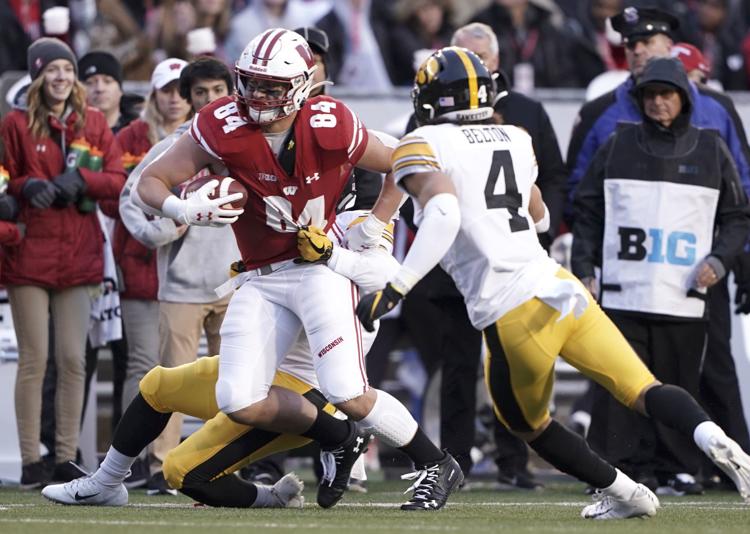 williams photo 11-12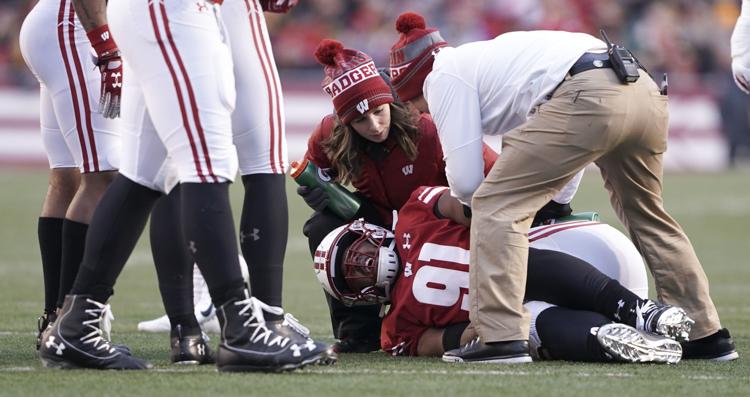 Badgers 24, Hawkeyes 22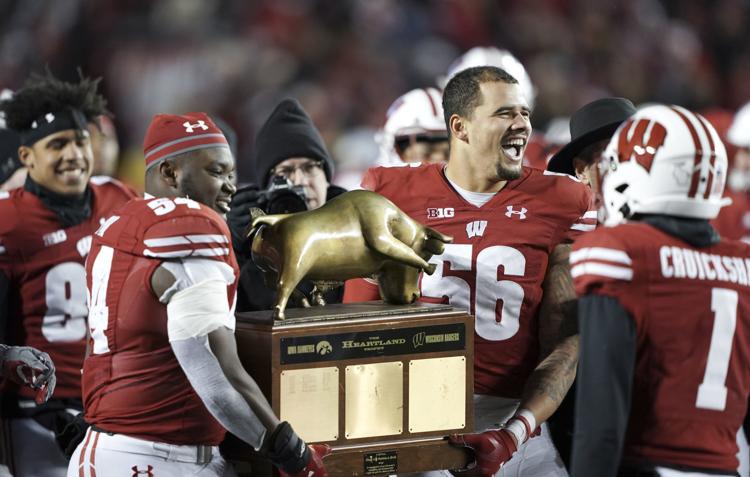 Badgers 24, Hawkeyes 22