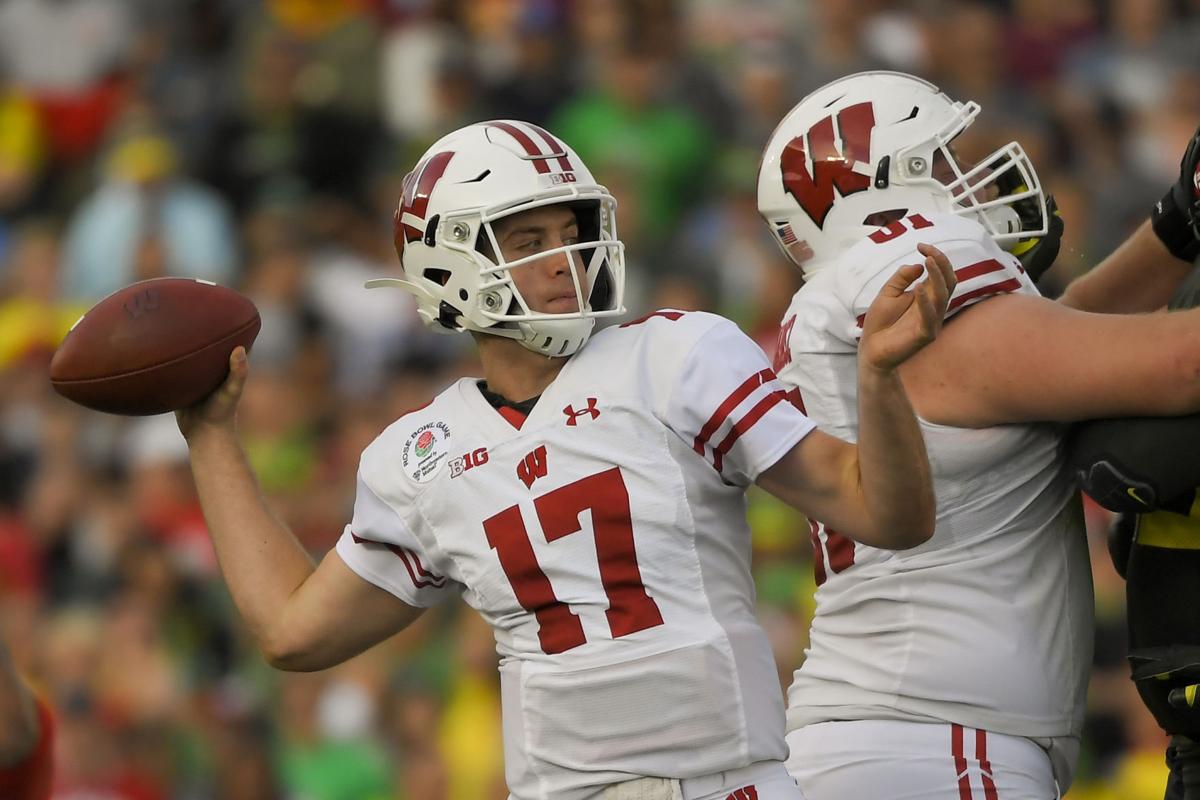 Jack Coan, the University of Wisconsin football team's senior quarterback, suffered a foot injury at practice this weekend.
Rumors of Coan's injury floated online Saturday, and a UW official confirmed the injury Sunday afternoon. The  Milwaukee Journal Sentinel first reported the news Sunday morning.
Coan did not practice on Sunday. The severity of the injury is not known at this time, but Journal Sentinel sources say that Coan will undergo surgery and is expected to miss extended time.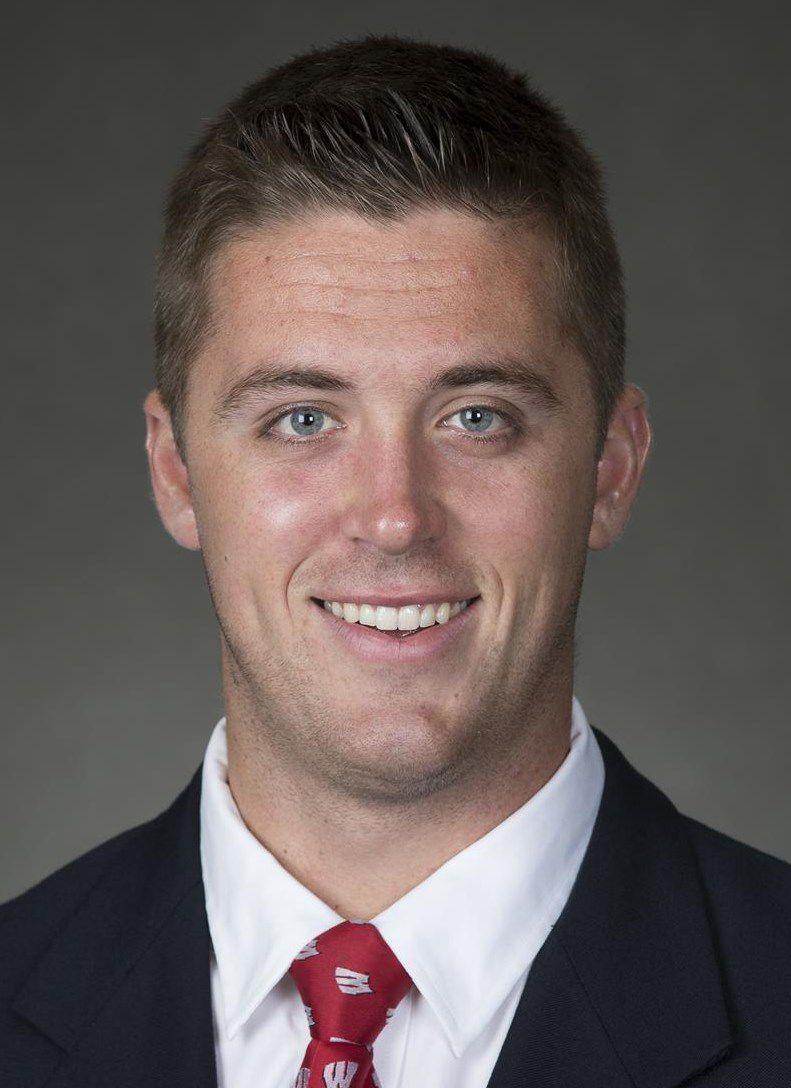 If Coan isn't ready to play when the year begins the weekend of Oct. 24, options at quarterback include redshirt freshman Graham Mertz, sophomore Chase Wolf and junior Danny Vanden Boom. Mertz, the highest-rated QB recruit in the program's history, played in two games last year, early-season blowouts against Central Michigan and Kent State. He tallied 73 yards on 9 of 10 passing, while rushing for 6 yards on two attempts.
Coan's injury is a significant blow for an offense that lacks experience at the skill positions and was going to rely on his steady play to bring those young players along.
"He's got a great understanding of who he is right now in each different area. His growth in some areas is little things, but you also think those can be big, whether it's anticipation or the way to throw a certain ball, there's always going to be that work that needs to be done," UW coach Paul Chryst said of Coan last week.
"I've loved his approach and how he's taken care of his business. (He's) also been around enough and he cares a ton about the team and how to help lead and help everyone on this team be the best they can be. I think it's how he views his role."
Coan is 12-6 as a starter for UW. He passed for 2,727 yards and 18 touchdowns last season. He completed 69.6 percent of his passes and his passer efficiency rating of 151.8 ranked 19th in the nation a year ago.
Coaches were anticipating a good year from Coan, as he'd taken steps forward as a passer.
"I would say the No. 1 thing that I see from him is the anticipation. You kind of see it in his eyes. He's seeing it deeper, and he's seeing the play-call deeper as it comes in. His anticipation has been really good," offensive coordinator Joe Rudolph said. "His leadership was always outstanding, his confidence in what he needed to do. But I think there's a layer of understanding that's right now helping him to anticipate better than he ever has. So I'm excited about that."
Preparation time has been altered due to the postponement of the Big Ten Conference football season. If Coan misses extended time, his replacement will have about three weeks of practices to get ready to start for the Badgers.
Throughout the 2019 season and in the lead up to this year, teammates have heralded Coan as a strong leader. Now it appears that leadership will have to come from the sideline as opposed to the huddle. 
"Jack's come a long way, just football IQ off the charts. You can tell that with the production that he's had, how he's limited turnovers, and always knows where to go with the football," senior running back Garrett Groshek said.
"He's stepped up as a leader, for sure. I think a lot of it just came from the respect of the way that he'd been playing. I think guys know that they can look to him whether it's for answers or energy or things like that, because Jack's always so consistent and brings the same juice every day."
---
Badgers in the NFL: Week 3
Badgers in the NFL: Check out top performances by former Wisconsin players in Week 3
Tyler Biadasz – Cowboys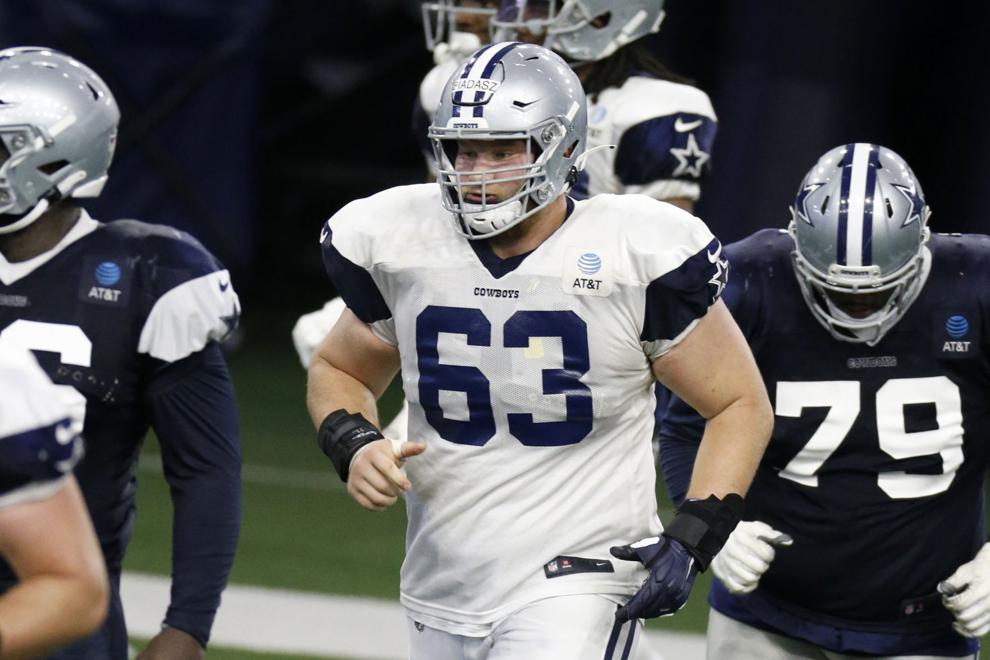 The Cowboys suffered their second tough loss of the season, but former Badgers center Tyler Biadasz got the first extended action of his career. Biadasz, last year's Rimington Trophy winner, entered the game late in the second quarter and played the rest of the way. With Biadasz in the lineup, Dallas scored two second-half touchdowns and tallied a field goal. Dallas hasn't announced its O-line for Week 4, but Biadasz may be in line for his first NFL start soon.
Ryan Ramczyk – Saints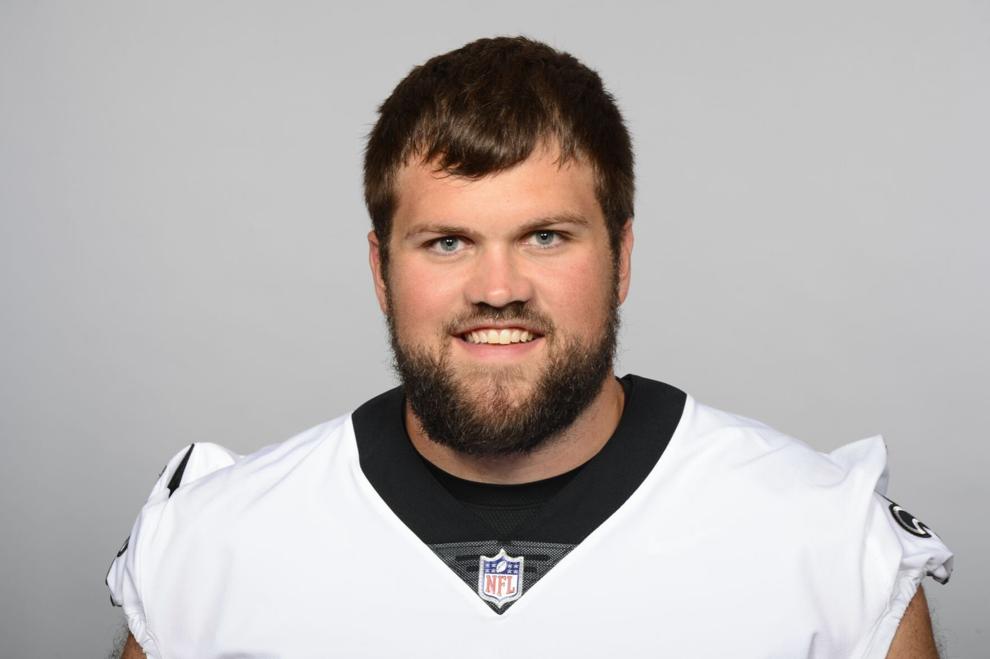 Ryan Ramczyk showed Sunday night why he's the reigning All-Pro right tackle in the NFL. Against a strong pass-rusher in Green Bay's Za'Darius Smith, Ramczyk was solid all night. He allowed just one pressure and didn't allow a sack. New Orleans fell to the Packers, but Ramczyk showed why he's one of the best tackles in the league.
Joe Schobert – Jaguars
Joe Schobert continues to rack up tackles for the Jaguars, tallying eight in his team's loss to the Miami Dolphins on Thursday. Schobert is tied for 15th in the league with 33 total tackles. Thursday's game wasn't as good for another former Badger — linebacker Leon Jacobs tore his ACL and is out for the remainder of the season.
Jonathan Taylor – Colts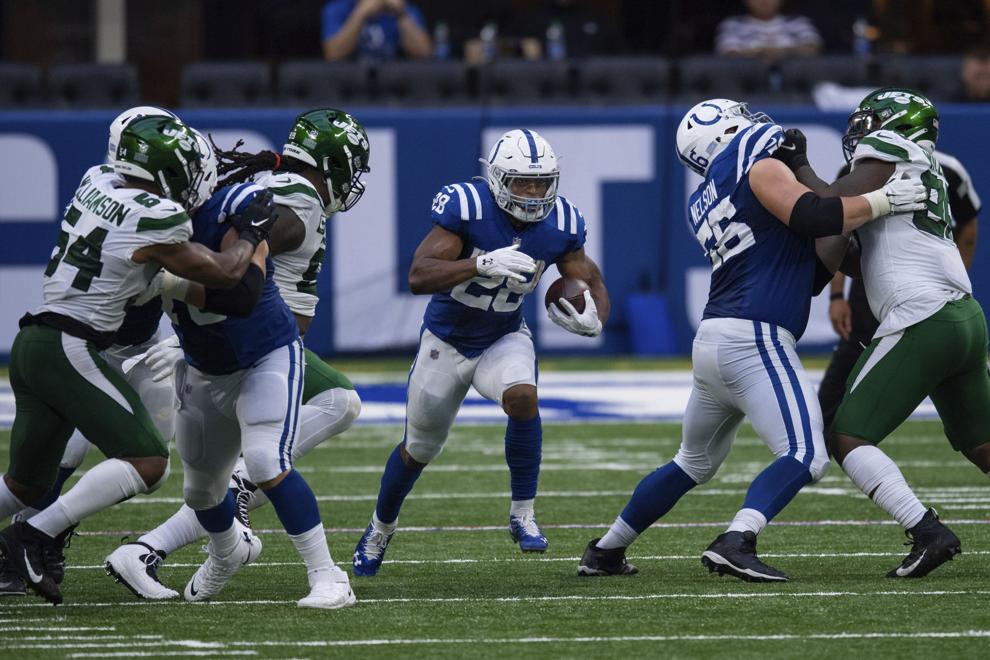 The Colts defense was the story of Sunday's dominant performance against the Jets, scoring two touchdowns and intercepting three passes, but Jonathan Taylor still made his mark on the game. He picked up 59 rushing yards and his second touchdown of the season on 13 carries, and he had a catch for 3 yards. Taylor is second among rookies with 182 rushing yards this season.
T.J. Watt – Steelers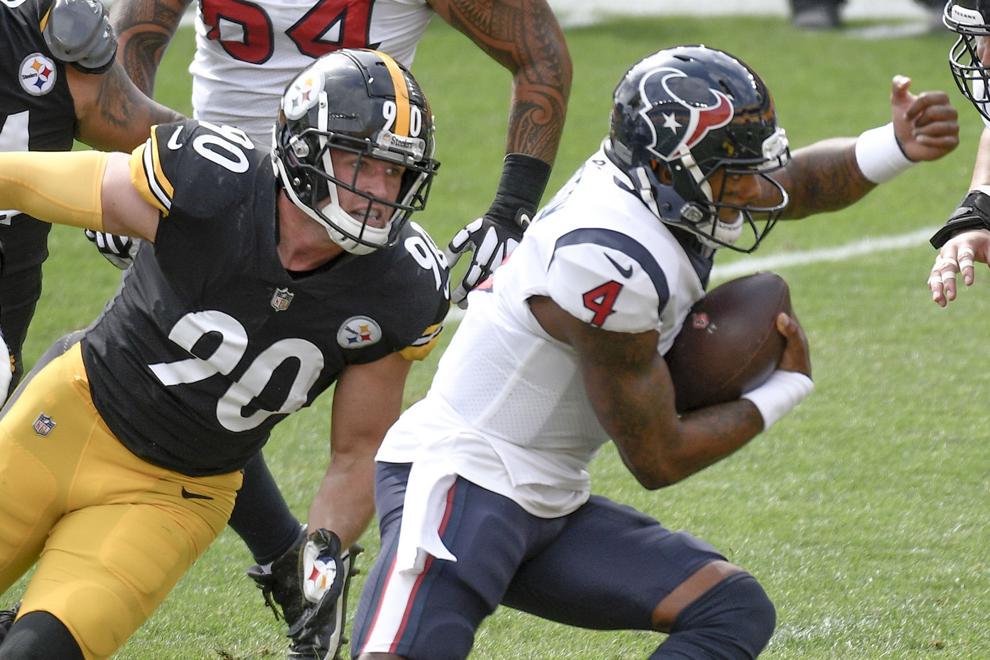 The Pittsburgh pass-rush, led by T.J. Watt, controlled the second half of their win over Houston on Sunday. In the third game ever where three brothers were on the field, T.J. got the best of the matchup, recording four tackles and a sack. T.J. Watt is second in the league with six tackles for loss, and tied for second with 3½ sacks.
Russell Wilson – Seahawks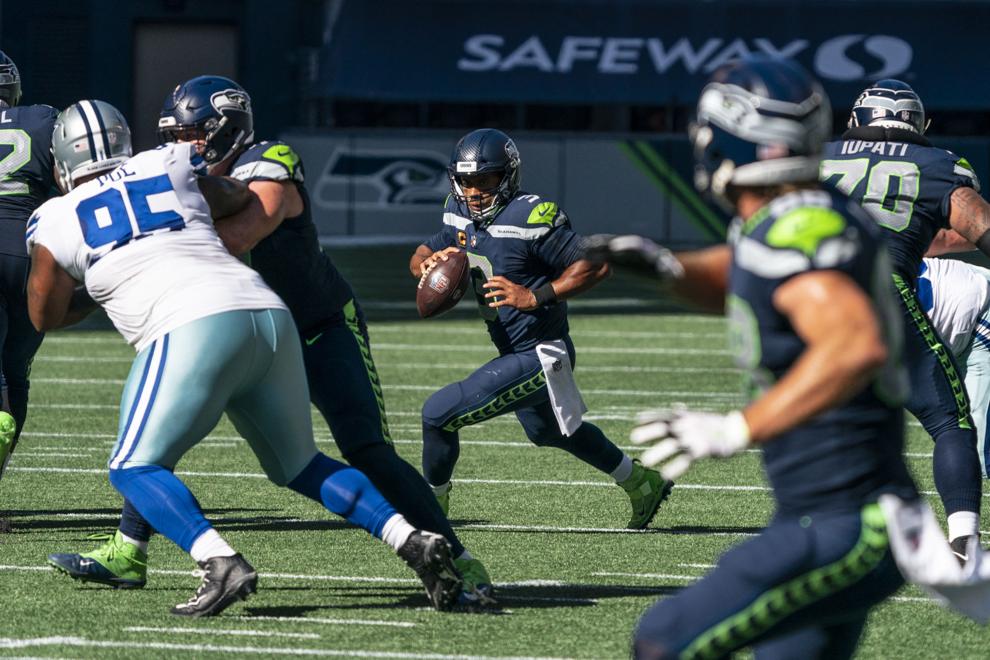 Russell Wilson continues to show he's among the best deep passers in the NFL. He posted another eye-popping stat line in Sunday's win over the Cowboys, throwing for 315 yards, five touchdowns and no interceptions. He threw three touchdowns to Tyler Lockett, and another to D.K. Metcalf, who fumbled a would-be touchdown in the first half after celebrating too soon. Wilson leads the NFL with 14 passing touchdowns.