Badgers junior linebacker Leo Chenal will miss at least the next two games after testing positive for COVID-19. 
Chenal, who was second on the team in tackles and led the team in sacks last season, announced his positive test on his Instagram.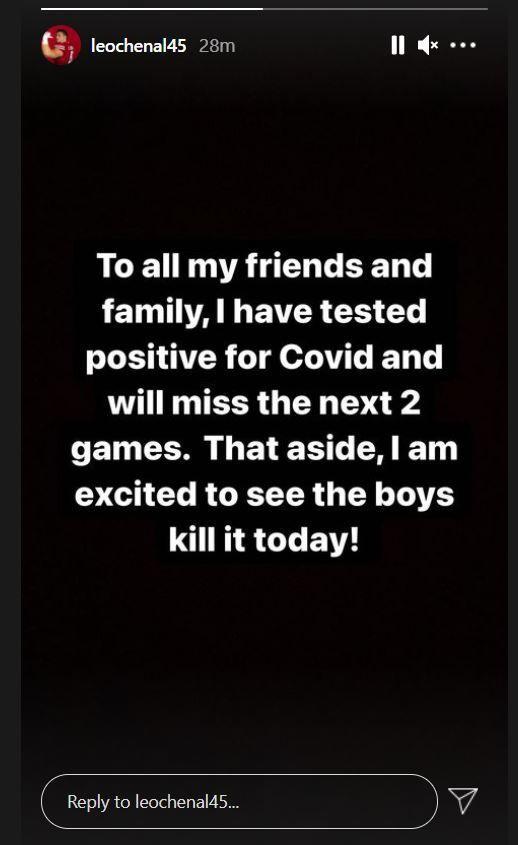 Chenal won't play during Saturday's opener against Penn State at Camp Randall Stadium or next week's game against Eastern Michigan. 
Senior inside linebacker Mike Maskalunas or sophomore Tatum Grass is expected to start in Chenal's place. 
---
Wisconsin vs. Penn State football: 3 keys to victory, analysis of the QBs and a prediction
WHO HAS THE EDGE
When Badgers have the ball
Transfer running back Chez Mellusi won the starting job during training camp, with coaches trusting the junior's knowledge of the playbook as much as the explosiveness he showed running through holes. He'll have to produce against a Penn State front that's lacking known commodities in the front seven. P.J. Mustipher is the only returning starter on the defensive line for PSU, but there's hope that a couple of position switches in the linebacker unit will help stabilize the unit.
Senior tight end Jake Ferguson was Mertz's top target a season ago, and he'll likely be a significant factor against Penn State with his ability to get up the seams and pull linebackers and safeties out of position. Expect the Badgers to attack the middle of the field with play-action passes and crossing routes with Paul Chryst calling plays again and the starting lineup healthy going into the opener.
When the Nittany Lions have the ball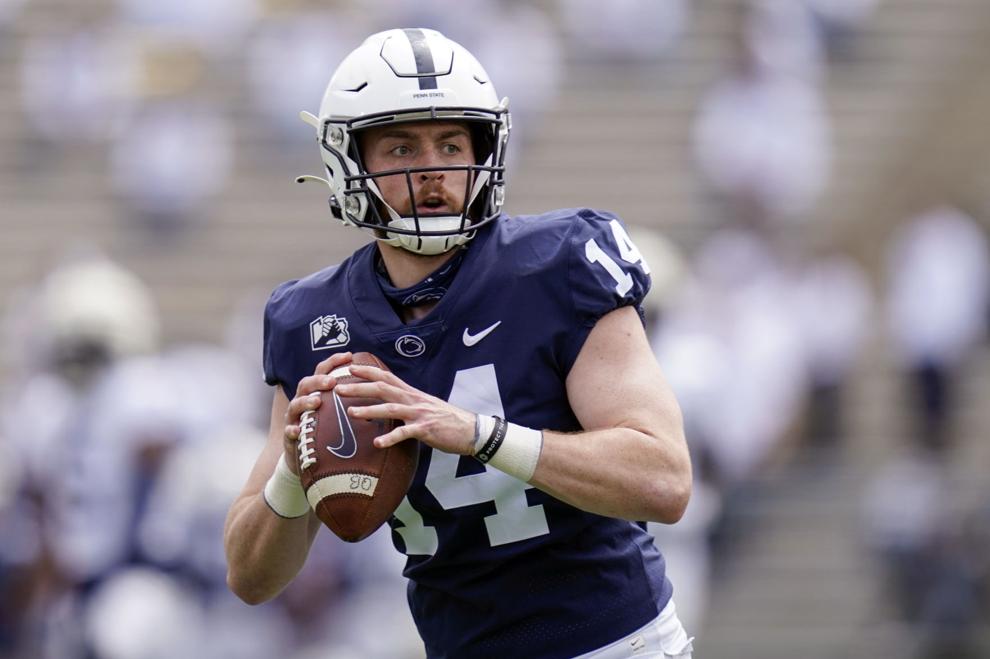 Enter new offensive coordinator Mike Yurcich, who came from Texas and has a pair of stud receivers to work with in Jahan Dotson and Parker Washington. Dotson led the Big Ten in receiving yards (884) last season and has the skills and speed to be a problem on every play. Washington played over 90% of his plays in the slot last season. UW senior cornerback Faion Hicks is slated to be the Badgers' slot corner this season, but he said he's planning on following Dotson wherever he goes, so UW will need someone to step up in guarding the slot if Hicks is outside with Dotson.
Clifford led Penn State in rushing last season and figures to be a weapon with his legs again, but Penn State needs Noah Cain and Keyvonne Lee to step up and be bigger contributors this season. They've battled for the starting running back job through camp and both will be used frequently. Penn State's offensive line has new starters at the three interior positions who have to deal with UW's experienced linemen Keeanu Benton and Matt Henningsen, as well as linebackers Jack Sanborn and Leo Chenal blitzing from the second level.
Special teams
UW named senior Collin Larsh the starting kicker after he got most of the reps during camp following an injury to sophomore Jack Van Dyke. Larsh has been shaky throughout his career, so expect the Badgers to continue pushing the envelope on fourth down in opponent territory unless Larsh's accuracy changes significantly.
Dotson is one of the Big Ten's best punt returners and he'll challenge UW punter Andy Vujnovich to be accurate with his kicks — more than likely toward the sideline to keep the ball out of his hands.
Look out for UW's Devin Chandler as a kicker returner. He showed good agility when he has space.
Trends
Badgers coach Paul Chryst is 1-1 in season openers against AP ranked opponents, with the win being a 16-14 victory over No. 5 LSU in 2016 at Lambeau Field. The last time UW faced a ranked team at home in its season opener was in 1995, when No. 13 Colorado came to Madison and won 43-7.
Penn State, which lost its season opener against Indiana last season, is trying to avoid losing back-to-back season openers for the first time since 2000 and 2001.
If the Badgers win, Ohio State will be the only Big Ten Conference foe that Chryst hasn't beat as the coach of UW.
THREE KEYS FOR THE BADGERS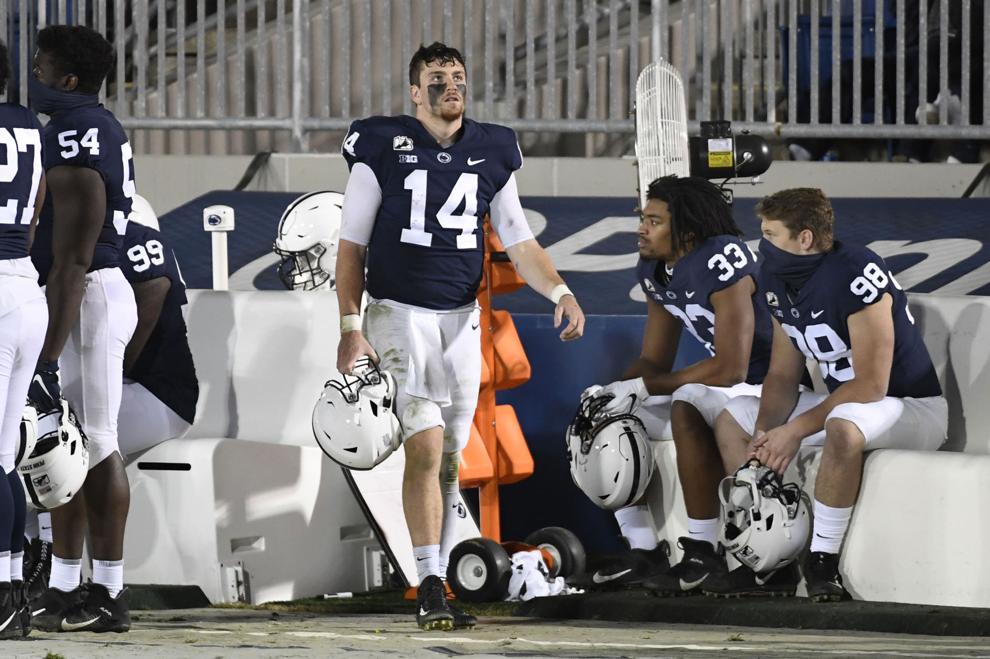 UW players and coaches have spoken often about their desire to increase their sack production from last season, and that's certainly important this week. But Clifford is willing to put the ball in the air and give his receivers chances down the field. UW has to create turnovers off these 50-50 balls. Badgers cornerbacks were getting their hands on passes often during training camp, so that must carry over to the season.
Senior Logan Bruss was moved back to right tackle after a season at guard because offensive line coach Joe Rudolph felt he could make more of an impact at tackle. Penn State's linebackers had high recruiting pedigrees, but are unproven on the field outside of Brandon Smith. UW needs to attack these players by forcing them to cover ground and stay disciplined in their cut-back lanes. The Badgers also could test them by using Chez Mellusi and other tailbacks in routes.
It seems obvious because owning time of possession is ingrained in UW's ethos as an offense, but doing so against the Nittany Lions is important because it keeps playmakers like Dotson off the field for long stretches. But it also can make impatient a player like Clifford, who's out to prove last season was an anomaly. An impatient quarterback is prone to mistakes. The Badgers will look for big plays once they snap the ball, but they'd be wise to take their time doing so.
THREE KEYS FOR THE NITTANY LIONS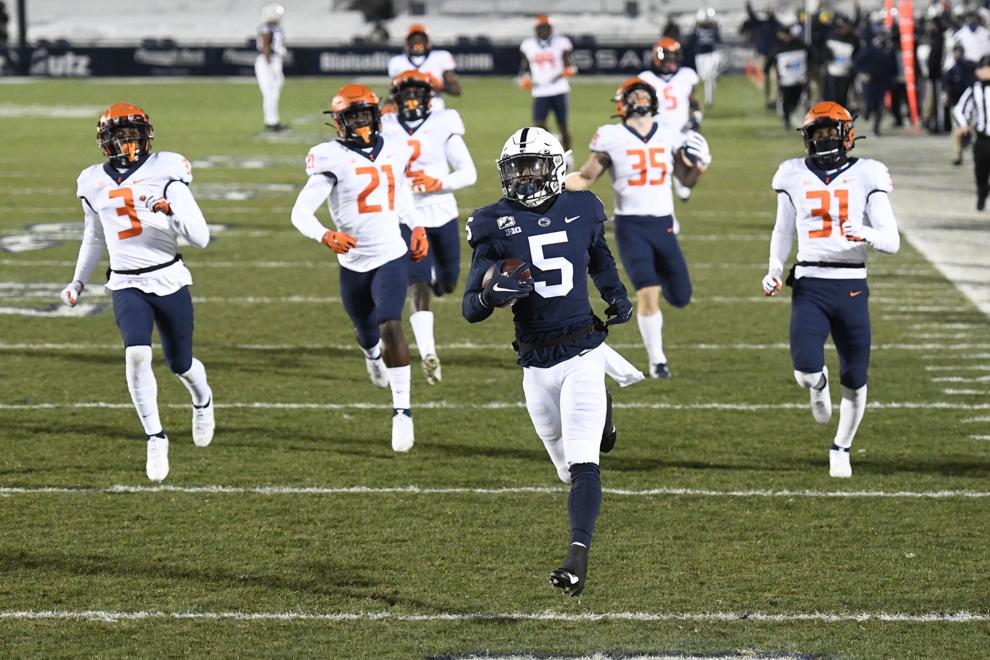 UW's secondary is experienced, but it doesn't have the top-end speed that other units around the country will. With receivers like Dotson — a proven deep threat who had 23 of his 53 catches over 10 yards down the field last season, per Pro Football Focus — the Nittany Lions need to challenge the secondary to keep up down the field. The Badgers had trouble not fouling in those situations last season, so even an incomplete pass could result in 15 yards and a first down.
Getting receivers down the field for deep shots takes time, and UW's defense did well for most of last season not allowing quarterbacks to get comfortable in the pocket. Three new offensive line starters on the inside, including a rotation at left guard, will have to find a way to hold up against Badgers defensive coordinator Jim Leonhard's aggressive front seven. Both tackles from last season are back, which should help protect the edges, but Clifford won't have time to read the field if the pocket is collapsing inside.
3. Pressure without blitzing
This might be the toughest goal to accomplish, but Mertz's first season as a starter last season showed that blitzing him is not a sound strategy. Mertz had six of his nine touchdowns and an NFL QB rating of 110.3 against blitzes in 2020 — nearly 50 points higher than his NFL rating when not blitzed, per Pro Football Focus. In 73 drop-backs against the blitz, he was only sacked nine times, essentially a 12% clip. Penn State should keep its second and third levels out of the pass rush and focused on closing passing windows.
THE SERIES
First meeting: UW won 20-0 in 1953
Last meeting: Penn State won 22-10 in 2018
Longest UW win streak: Three (1953, 1970, 1995)
Longest UW losing streak: Four (2012, 2013, 2016, 2018)
THE PICKS
Colten's pick
The Badgers' experienced defense is able to contain the duo of Dotson and Washington and it creates two turnovers and short fields for the offense. UW's offensive line generates holes and Mertz operates well on bootlegs and from the pocket. The Camp Randall crowd makes life difficult for Clifford and Penn State.
Badgers 24, Penn State 17
In preparation for the Badgers' opener at Camp Randall, give us your prediction …

— Badger Beat (@BadgerBeat) September 1, 2021
Know Your Foe: Penn State Nittany Lions