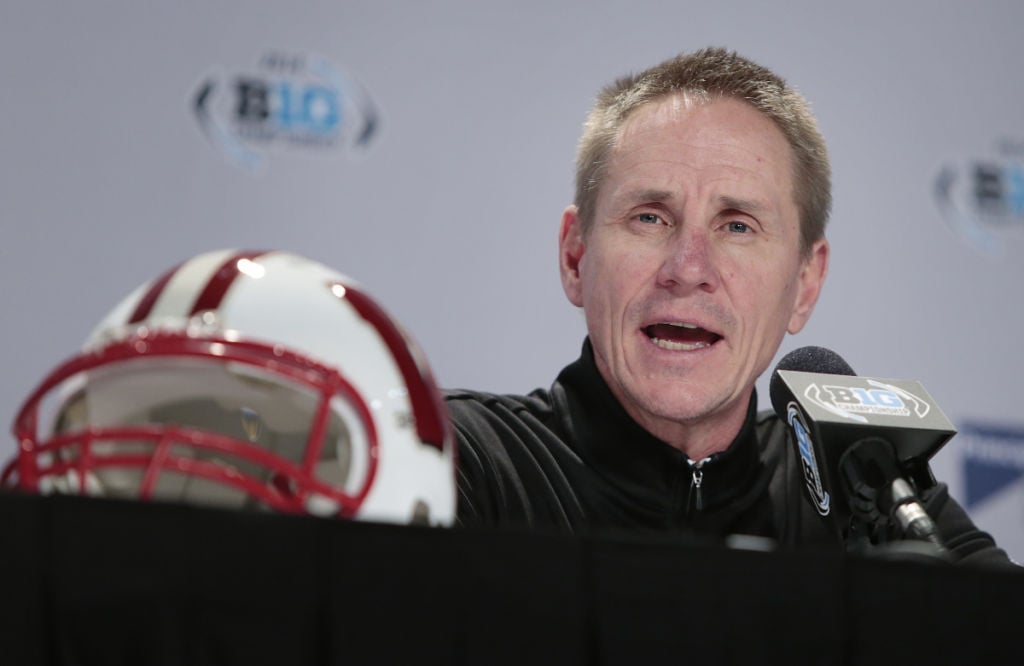 Gary Andersen declined an opportunity Thursday to explain his rationale for abruptly stepping down as University of Wisconsin football coach.
It was announced Wednesday that Andersen was leaving the Badgers after two seasons to take over as the coach at Oregon State. He's scheduled to be introduced at a news conference today in Corvallis.
Andersen thanked UW administrators, staffers and student-athletes in a statement released by the school, but his motives for leaving Madison remain unclear.
During a news conference announcing the unexpected move, UW athletic director Barry Alvarez said Andersen embraced an opportunity to return to that part of the country. Andersen graduated from Utah, coached at three schools in the state — Utah, Utah State and Southern Utah — and also had coaching appointments in Idaho and Arizona before taking over the Badgers in 2012.
Alvarez later acknowledged that Andersen — who was hired to replace Bret Bielema, who left for Arkansas — had been having issues with getting his prospects academically cleared for school. The dialogue had been going on for months.
"He has brought it up to us about admissions," Alvarez said. "This has been ongoing about kids and whether (Andersen and his assistants) would consider some kids; whether you continue to recruit kids; whether you back off."
Andersen had to have known about the academic constraints before he left Utah State to come to UW, correct?
"Well, we didn't hide anything," Alvarez said.
In a text message to Andersen, he was asked to confirm whether admissions issues led him to leave.
"I am simply going to move on and do what I know is best for my family," he replied.
A narrative has emerged that suggests Alvarez, who coached the Badgers from 1990 to 2005, was micromanaging Andersen and the program.
"I have the up most (sic) respect for Barry!!" Andersen wrote in the text. "Hall of fame coach and hall of fame (AD) in my book. He gave me a great opportunity and I gave him everything I had every day. My comments about Wisconsin will always be very very positive."A subsequent text message and phone call to Andersen didn't produce a reply.