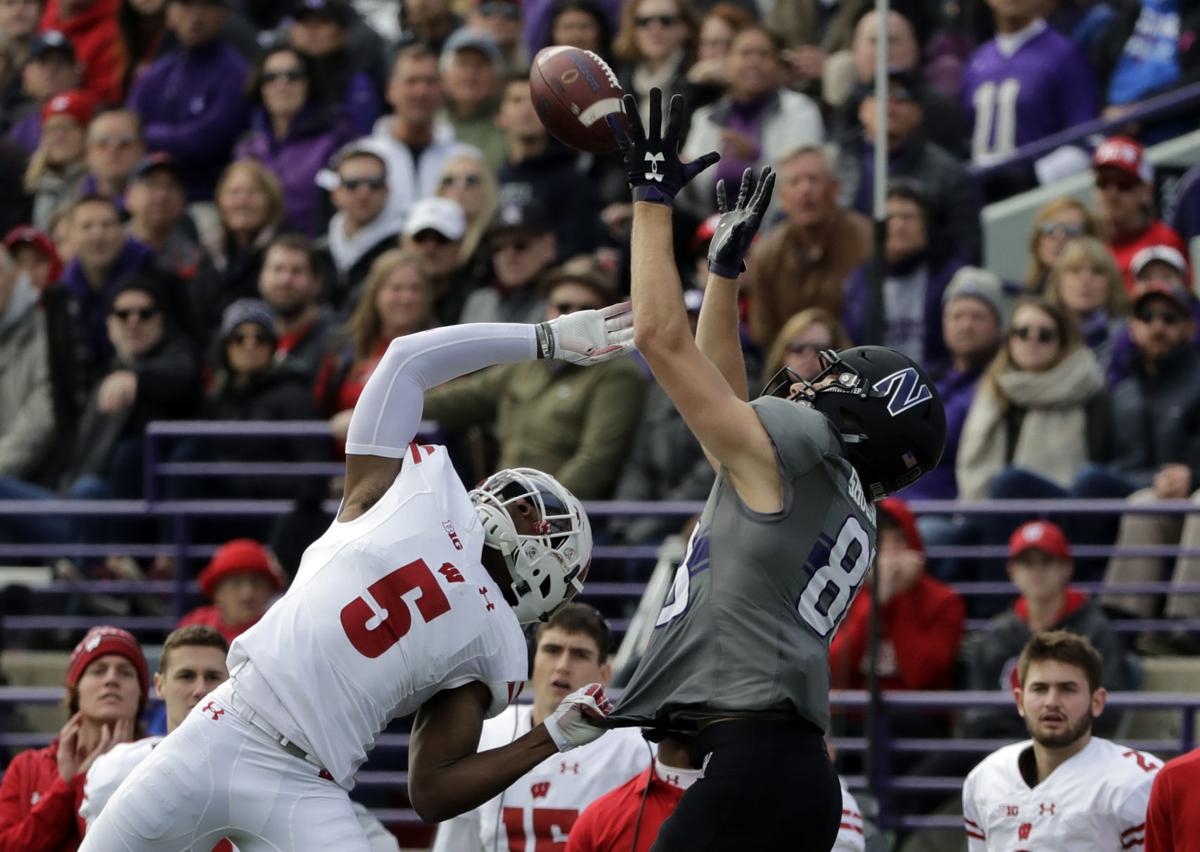 A common thread ran throughout the University of Wisconsin's young cornerbacks last season - they wanted to play.
With no true veterans in the group and plenty of opportunity to split among them, seeing the field for the first time presented itself as an attainable goal for just about any who hadn't done so.
Many of them did just that. Still, earning that playing time, while a challenge in itself, didn't quite compare to finding success once they received it.
"With experience, they realized there's a big difference between playing and playing well," UW defensive coordinator and defensive backs coach Jim Leonhard said earlier this spring. "A little bit of getting humbled at times last year, struggling. We had some success. We had success at the position, but it was inconsistent.
"And now, coming into spring, their focus is higher. Their understanding is higher. The urgency is higher. I think it's a great competition right now."
Six cornerbacks started at least one game for the Badgers last season. All six returned for 2019.
While Leonhard filtered a number of them through first-team reps this spring, junior Caesar Williams and sophomore Faion Hicks appeared to earn the most over UW's eight practices that were open to the media.
Sophomore Rachad Wildgoose, the biggest surprise of the group last year, started the final seven games of the 2018 regular season. He could very well beat out Hicks or Williams by August despite spending much of his time running with the twos this spring.
"There's days like that, but I don't let it get to me," Wildgoose said. "I just continue to get better for myself and work hard. Coach will see it eventually.
You have free articles remaining.
"Everyone should feel like they're the best and they're supposed to start. I definitely feel like I'm a starter. Everyone should feel like that so we can get good competition and everyone can get better."
Sophomore Deron Harrell also experienced plenty of good moments last season and started five games, while junior Madison Cone served as UW's No. 1 slot corner for a big chunk of the year.
How many on the roster, like Wildgoose, currently view themselves as starters for the Badgers?
"Honestly, there's no telling," Williams said. "Everybody feels like they can play. Everybody wants to play."
Inside linebacker Ryan Connelly (New York Giants), outside linebacker Andrew Van Ginkel (Miami Dolphins) and offensive lineman David Edwards (Los Angeles Rams) were the only three University of Wisconsin players selected during the final day of the NFL Draft on Saturday.
Movement among first-team reps this spring isn't only about where guys stand in a hypothetical depth chart. Leonhard believes in making sure his defensive backs experience playing alongside different teammates in practice so that no one relies on one particular person during a game.
He's also used these recent practices to try out more guys in the slot. Cone served as the only one with experience in that spot last year until Wildgoose took over much of those duties in the second half of the season.
Williams, Hicks and redshirt freshman Alex Smith all received slot reps during practices that were open to the media.
"We're rolling a lot of guys in and trying to put them in the slot playing nickel, put them to the boundary, put them to the field," Leonhard said. "Come the fall, we'll get those roles a little bit tighter, but in the spring, you're just trying to see who can learn what and who can take the experience from last year and take that next step."
UW may be prepared to field its deepest group of cornerbacks in some time. While Leonhard acknowledged the Badgers are "significantly better in most areas" at the position than last year, he said consistency continued to be an issue this spring.
Some are bound to ultimately be disappointed with their playing time. This offseason's competition isn't just focused on earning snaps this time around, though. It's also about maintaining a steady level once those position battles are won.
"Physically, coming in as a young player, not everyone is prepared to play an extended role," Leonhard said. "And sometimes you're forced into that role. I think another year of maturity, another year in the weight room for some of these guys will make all the difference."