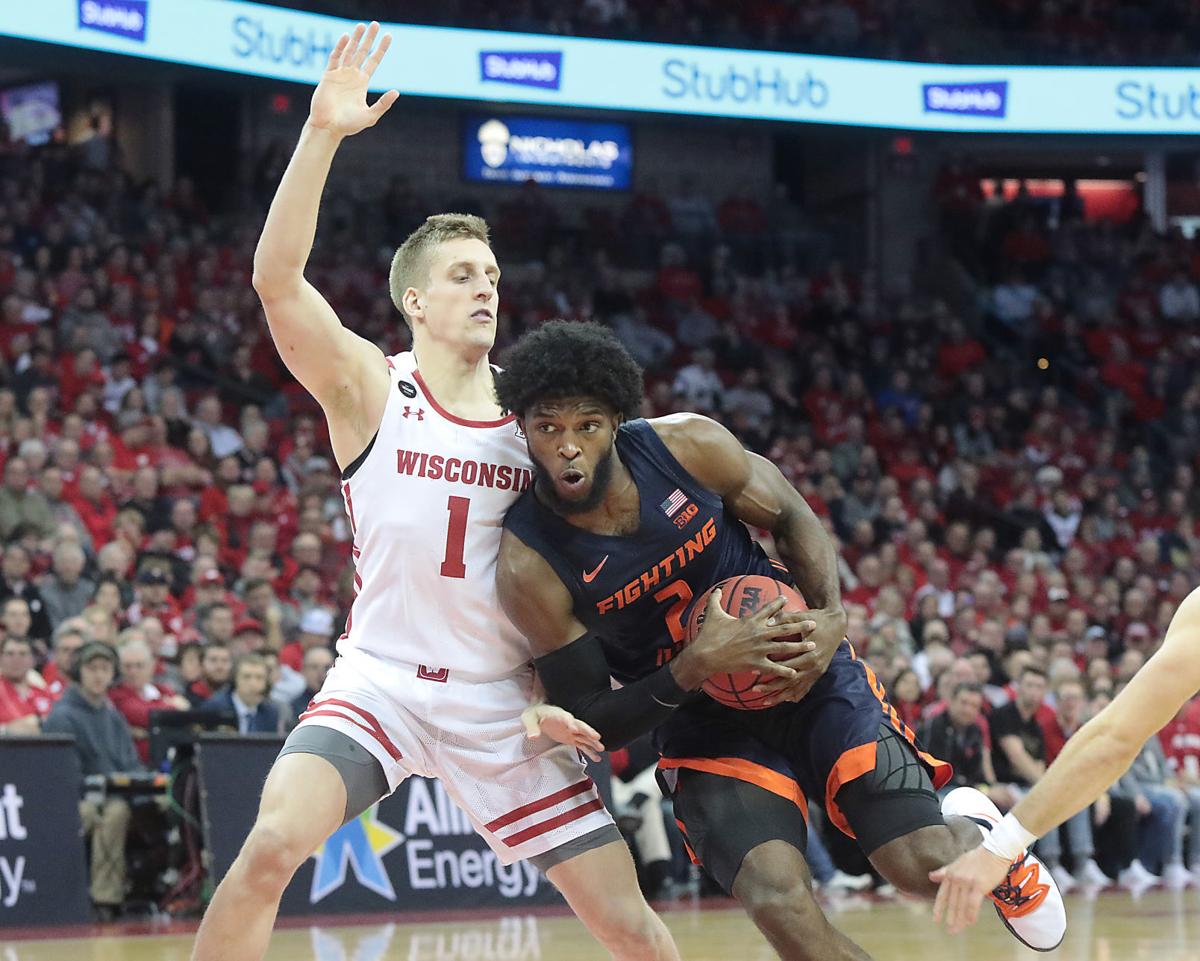 Beating a top-five opponent on the road is a signature win in anyone's book, even in this season of anarchy in men's college basketball, where the fifth-ranked team today could be the 25th-ranked team next week.
The University of Wisconsin's victory at then-No. 5 Ohio State Friday night was seen as a huge breakthrough for a team that was a troubling 5-5 at one point this season. Although the win was the Badgers' fourth in a row, it was the first one that truly made people sit up and take notice, the first one that caused a seismic shift in their computer profile, the first one that made people think UW could be an NCAA tournament team this season.
Funny thing about wins like that, though. They're only as important as what you do afterward.
As huge as the victory over Ohio State was, it will only be meaningful if UW capitalizes on it. Big wins can't be a one-time or occasional deal. To make this season a success, UW must build on that win and become a better, more consistent team. It must use it as a springboard for an extended run, something UW has done several times under coach Greg Gard in past seasons.
Lengthy winning streaks might be harder to come by in the Big Ten Conference this season. As of Wednesday morning, 12 of the conference's 14 teams ranked in the top 51 in the NCAA's NET rankings, an unprecedented mid-season show of force. The Big East and the Pac-12 conferences were next with six teams in the top 51.
The unexpected strength and balance of the Big Ten means every game takes on extra importance. Gimmes are few and far between, though, so a team that can get on a roll can really position itself well.
The first test of whether UW could sustain the level of play it showed against Ohio State came Wednesday night when on-the-rise Illinois came to the Kohl Center. And while it is true the Badgers had beaten the Illini 15 straight times, Illinois has taken a major step up this season. The Badgers came in 9-5 and the Illini 10-5, with UW ranked 26th in the NET and Illinois 37th, making the game a great barometer for UW.
If that's the case, then UW isn't where it wants to be yet. Though the Badgers continued to show their improved depth and offensive prowess, they dropped a 71-70 decision to the Illini when they were betrayed by, of all things, their defense.
"I thought defensively we got out of character," Gard said. "Really, I wasn't comfortable with where we were defensively all night. Too many uncharacteristic mistakes and we could never get separation."
Defense was the one thing no one worried about even when UW went through its win-at-home, lose-on-the-road phase at the start of the season. Yet, Illinois, with 7-foot, 290-pound freshman center Kofi Cockburn occupying the inside and some solid scoring guards spaced out around him, shredded UW's defense in the second half. Illinois overcame a six-point halftime deficit by scoring 43 points on 61.5 percent shooting, including 71.4 percent from 3-point range.
Told you it wasn't going to be easy. Every game UW plays in the Big Ten could end up looking like this one.
You have free articles remaining.
Still, UW missed out on a golden opportunity when it had a 63-56 lead with 4 minutes, 50 seconds to play and four fouls apiece on Cockburn and Giorgi Bezhanishvili, Illinois' two big men. The Badgers didn't make enough plays on offense after that, a bit of a surprise since they had closed out so well at Ohio State.
"They closed it out much better than we did," guard Kobe King said.
Before that, UW showcased many of the things that had come together in their previous four games. With center Micah Potter getting in the swing after missing the first 10 games, freshman Tyler Wahl becoming a versatile contributor and some of the others adjusting to expanded roles, Gard has many more offensive options than he had earlier in the season. Indeed, UW got scoring from eight players in the opening half.
Another big change from earlier in the season was how aggressively UW attacked the basket. The Badgers were guilty of settling for 3-point shots in previous games, but they went right at Illinois this time. Proof of that came at the free throw line. The Badgers were in the bonus at the 10:15 mark of the first half and the 12:26 mark in the second. They had Cockburn on the bench with his fourth four with 9:33 to play.
That's what makes this loss more painful than most. The Badgers had a chance to go to 3-1 in the Big Ten and didn't get it done.
"It really stings, especially a game like that where it's so close, a one-point game," Potter said. "We've got to give them credit. They hit big shots. We didn't hit them. But we've got to do a better job defensively. We gave up 43 points in that half. It's probably one of the worst we had all year."
If nothing else, that shows how thin the margin for error is in the Big Ten. It's not enough to play only one end of the floor this season.
"It's life in this league," Gard said. "What happened in the past doesn't matter, so you turn the page on Ohio State. We knew exactly what was coming in tonight. I knew they had the ability to shoot the 3 better than what they had shot it ... and they hit timely ones tonight."
The good news is the Big Ten is so balanced that UW won't lack for more opportunities to prove itself.
---
Photos: Wisconsin Badgers falter down the stretch against Illinois Fighting Illini
Fighting Illini 71, Badgers 70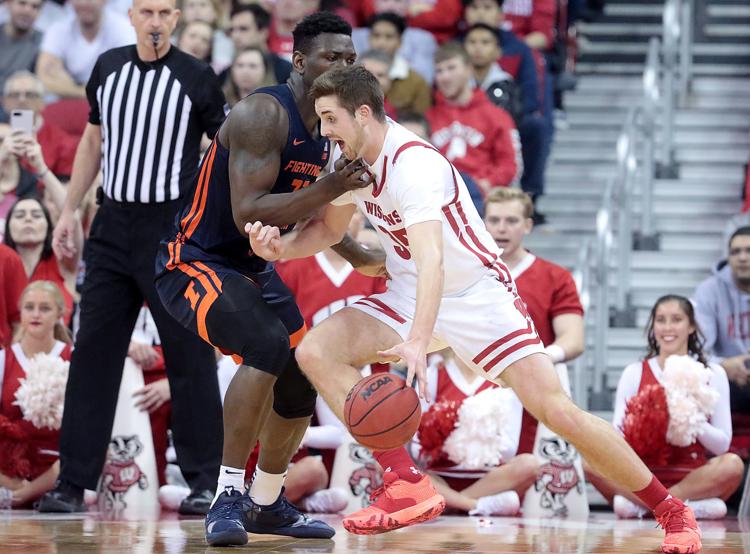 Fighting Illini 71, Badgers 70
Fighting Illini 71, Badgers 70
Fighting Illini 71, Badgers 70
Fighting Illini 71, Badgers 70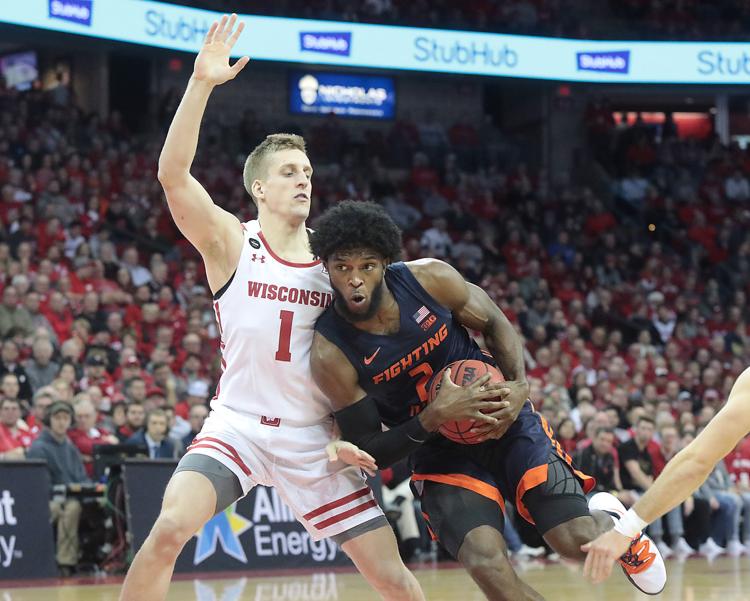 Fighting Illini 71, Badgers 70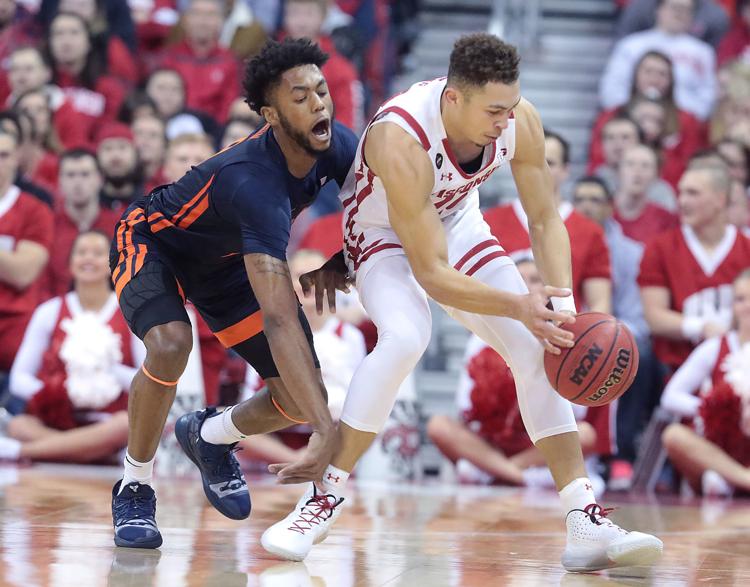 Fighting Illini 71, Badgers 70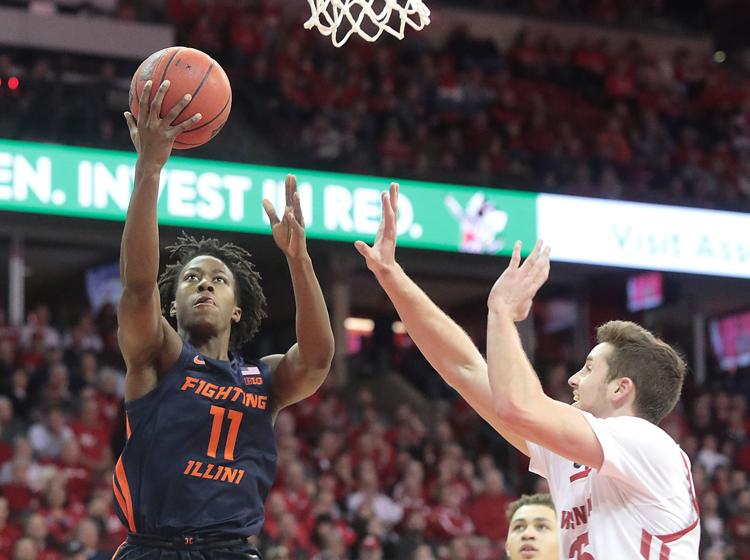 Fighting Illini 71, Badgers 70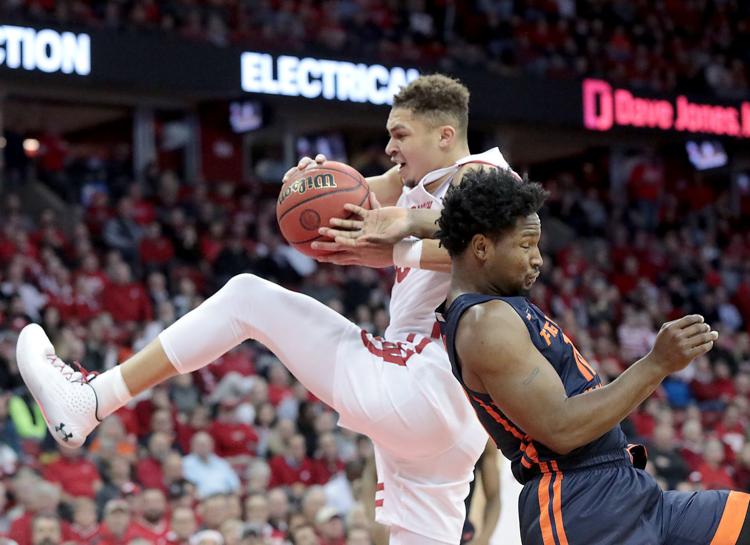 Fighting Illini 71, Badgers 70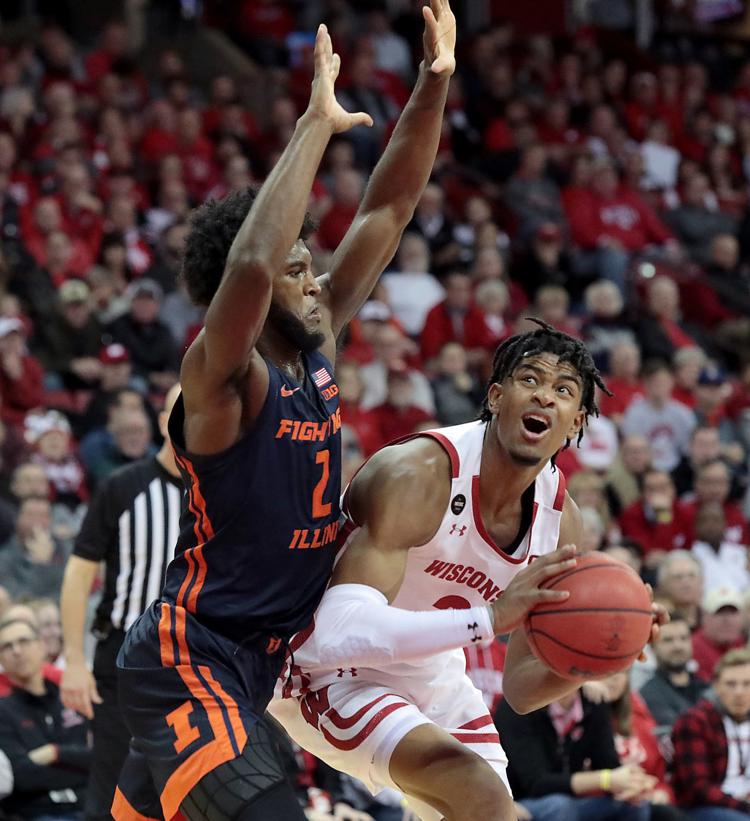 Fighting Illini 71, Badgers 70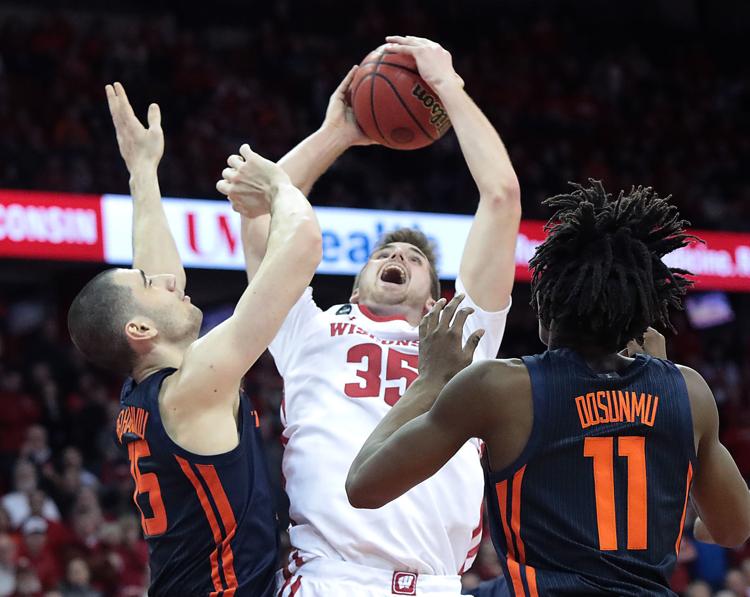 Fighting Illini 71, Badgers 70
Fighting Illini 71, Badgers 70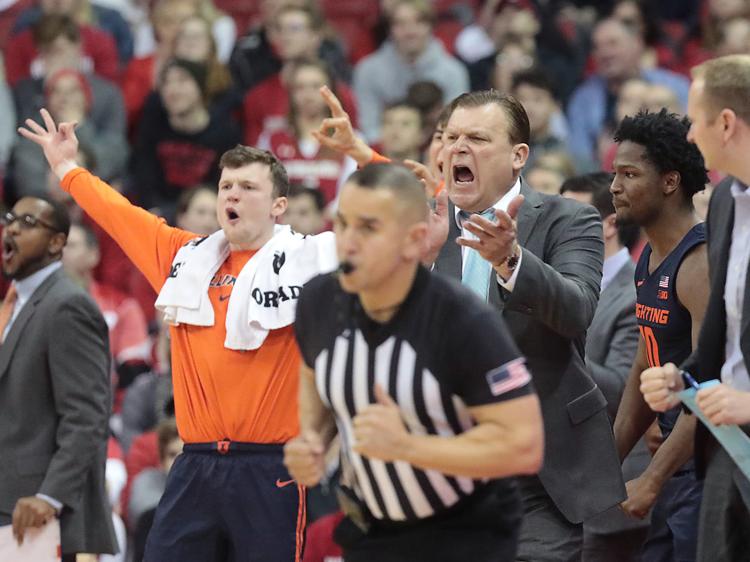 Fighting Illini 71, Badgers 70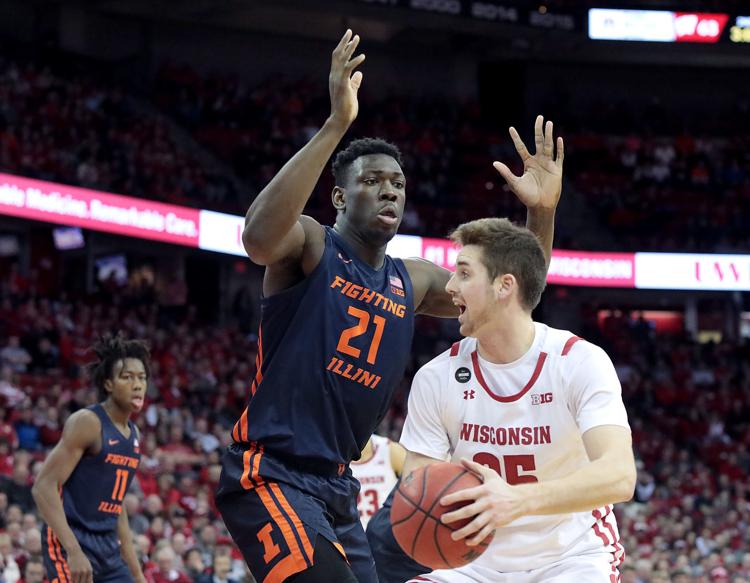 Fighting Illini 71, Badgers 70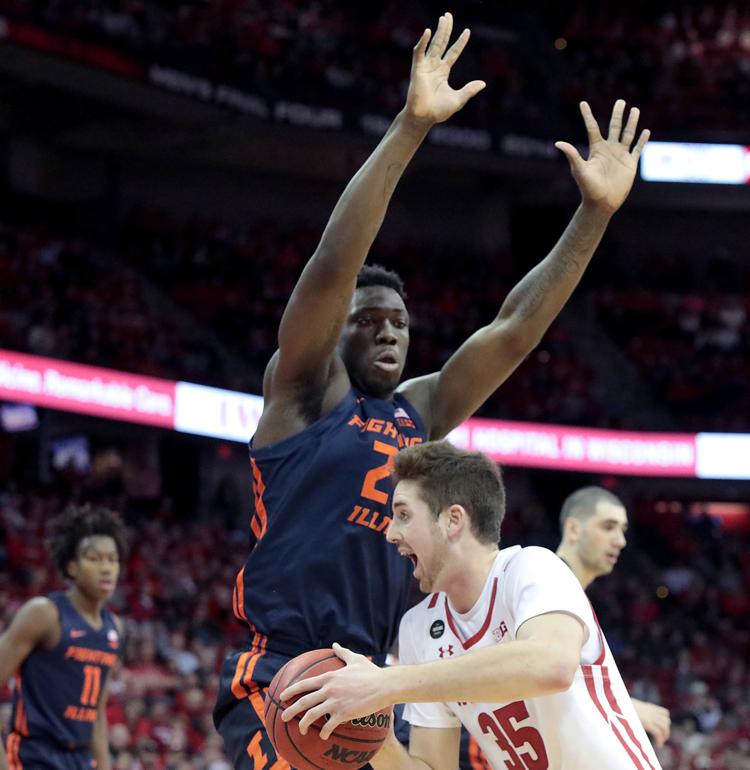 Fighting Illini 71, Badgers 70