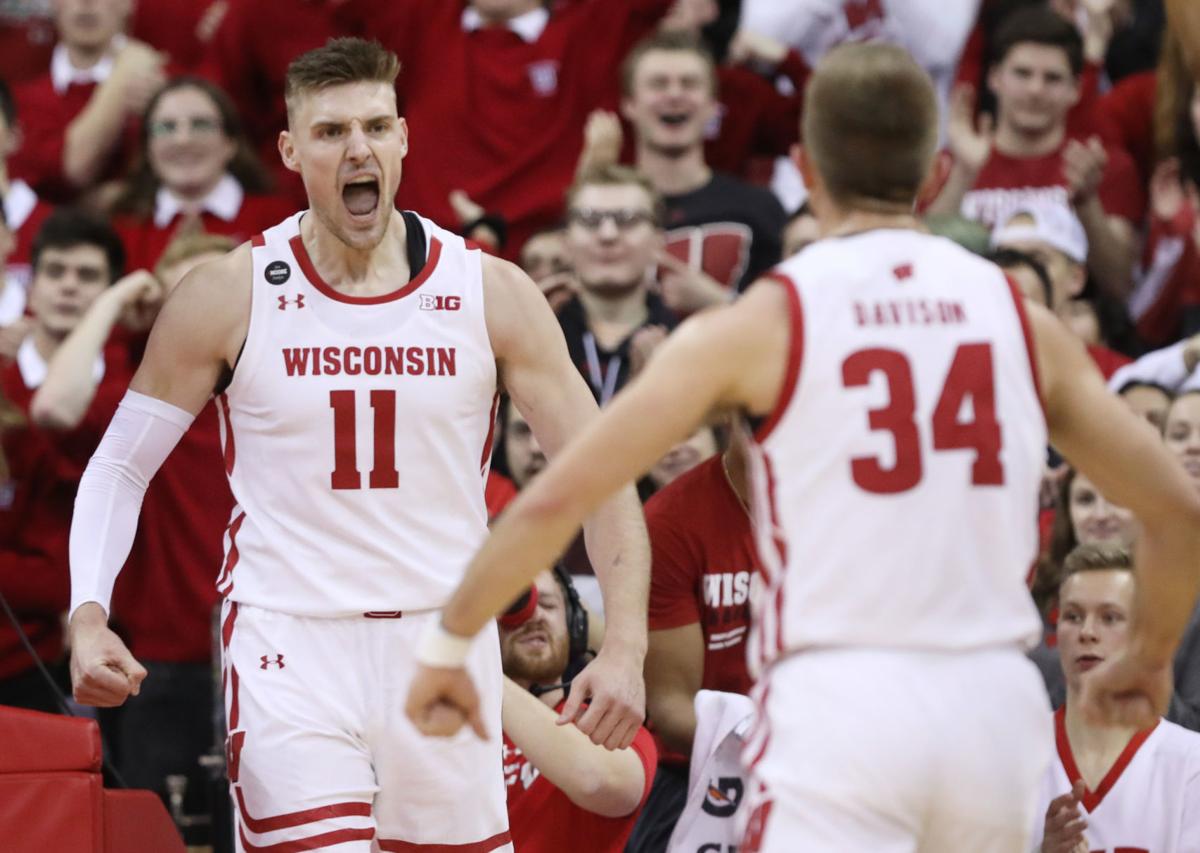 There were 13.6 seconds remaining Tuesday night, and Brad Davison and his University of Wisconsin men's basketball teammates were getting booed after a terrible offensive possession ended with the Badgers trailing by a point.
Davison found a way to flip the Kohl Center crowd's mood — and UW's fortunes — with a pair of brilliant plays in a matter of moments. The junior guard followed a heads-up hustle play on defense by burying a clutch 3-pointer with 9.1 seconds, lifting the Badgers to an improbable 56-54 win over No. 17 Maryland.
"The kid's a winner," UW coach Greg Gard said. "He just makes winning plays."
Junior forward Nate Reuvers scored 17 points to lead the Badgers (11-6, 4-2 Big Ten), while Davison and junior forward Micah Potter added 14 apiece.
The win was UW's second over a ranked opponent in a span of four days. It'll get a chance at another when it visits No. 15 Michigan State on Friday night.
"That's a big win for this team," Davison said. "Whenever you can stack two wins in a row in this league, especially this year, it goes a long ways and it'll make Friday a really fun game."
Jalen Smith scored a game-high 18 points for Maryland (13-4, 3-3), which also got 16 from Anthony Cowan Jr.
The Terrapins used a 10-2 run early in the second half to overcome a halftime deficit and were in position to record their first true road win of the season. But they ended the game with three consecutive empty possessions, including a pair of turnovers.
"That's a devastating loss," Maryland coach Mark Turgeon said. "I felt like we were going to win the game the whole time in the second half."
To even have a chance at Davison's heroics, the Badgers had to shore up their defense after a rocky start to the second half.
When Cowan wasn't punishing UW with his driving ability, he was throwing lob passes to Smith. Toss in Aaron Wiggins, who made three 3-pointers en route to 13 points, and Maryland had a deadly 1-2-3 punch.
The Terps scored 24 points on their first 15 possessions of the second half, with UW failing to get back-to-back defensive stops in that span.
But the Badgers tightened up when it mattered most. Maryland scored only five points over its final 10 possessions.
Potter, coming off a career-high 24 points at Penn State, gave UW another spark on the offensive end against the Terps. But he got picked on in ball-screen situations and sat the final 10:33 of the game.
"We were a little bit better on the ball screen," Gard said. "That's why I went more with Reuvers than Potter in the second half from a defensive standpoint. He's got more experience in that situation.
You have free articles remaining.
"There were times we didn't jam from the backside, and Cowan puts you in a pickle. He's a really good guard that gets you on your heels. Do you switch it? Do you not switch it?"
After Reuvers made a turn-around jumper to pull UW within 54-53 with 1:05 remaining, he forced a turnover by getting a piece of a lob pass from Cowan intended for Smith.
That gave the Badgers a chance to take the lead, but they blew it with a possession that went nowhere. UW's plan to set up a pick-and-pop play on the wing was taken away by Maryland switching on the screen. Reuvers tried to post up Cowan in the post — a huge mismatch — but Davison either didn't see it or didn't think he could connect with a pass.
Eventually, Davison was left in no-man's land after picking up his dribble beyond the 3-point line. He leaned into a prayer that didn't come close to going in, and UW gave up possession with a shot-clock violation.
"Definitely, we could have been sharper in that possession," Davison said. "But also, you've got to realize there's some pretty good defense out there sometimes, too. So definitely something that we'll watch in film tomorrow and Coach probably won't be too happy, but good thing there was still some time left in the game."
Davison redeemed himself with two plays — one on defense, one on offense — in a span of 3.3 seconds.
With 13.6 seconds still remaining, Gard had options and instructed the Badgers to either trap the Terps to force a turnover or a jump ball that would have given UW possession. The third option was to send Maryland to the free throw line.
But Davison, whose job was to guard Cowan, forced a turnover. As he explained it, he gave Cowan a cushion to encourage an inbounds pass from Darryl Morsell, who took the bait. Davison pounced and got his hands on the ball, but he couldn't control it. Instead, he threw it off Morsell, who was still standing out of bounds.
The result: UW's ball with 12.4 seconds left. On the ensuing inbounds play, Davison came off screens by Brevin Pritzl and Reuvers and found himself open in the right corner.
He drained the shot, and UW survived 3-point misses from Cowan and Eric Ayala in the closing seconds.
"Got a lot of daylight, got a really good look," Davison said of his game-winner. "Those are shots that we drill, whether it's in practice or I'm in here late nights, early mornings.
"Shots that you dream about and you think about it, so to have the opportunity, very thankful for that opportunity."
---
Photos: Wisconsin Badgers pull off last-minute win over Maryland Terrapins
Badgers 56, Terrapins 54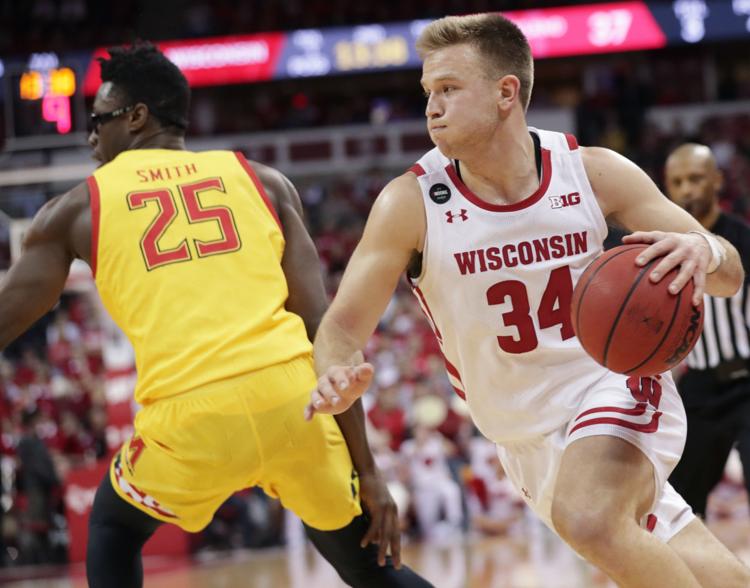 Badgers 56, Terrapins 54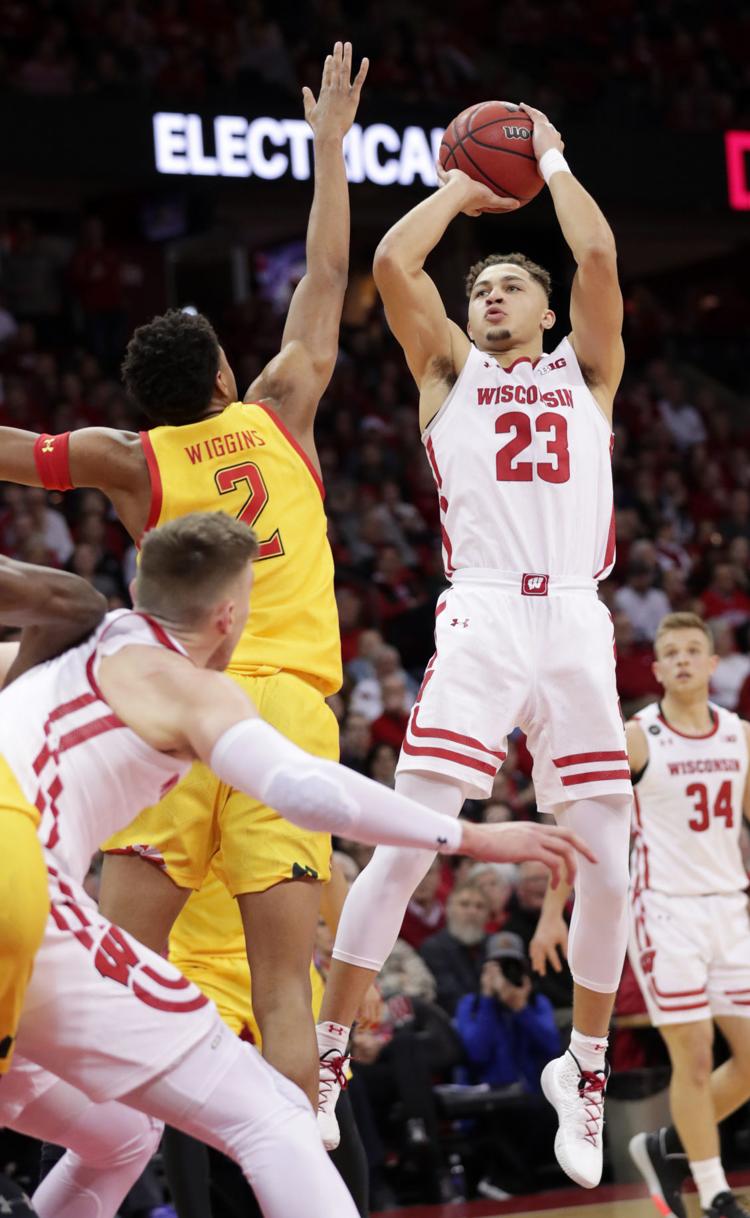 Badgers 56, Terrapins 54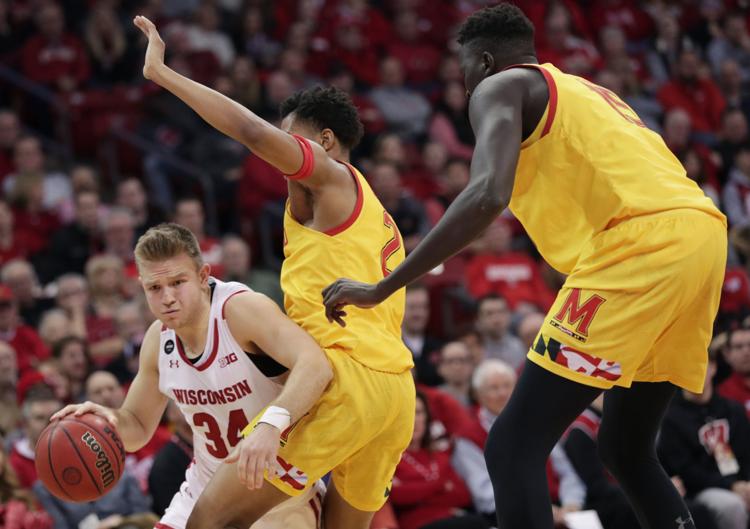 Badgers 56, Terrapins 54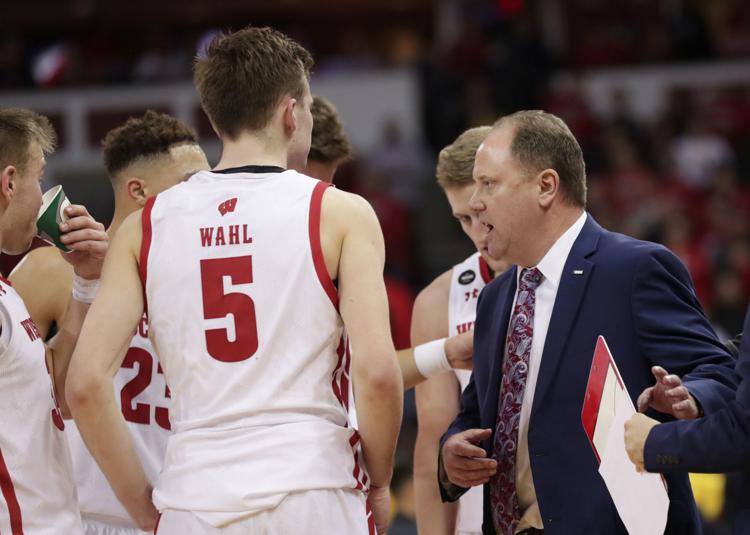 Badgers 56, Terrapins 54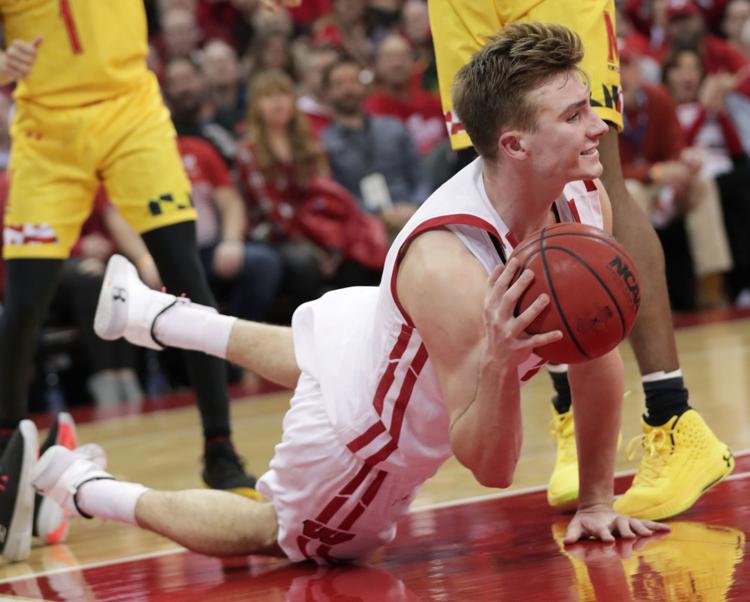 Badgers 56, Terrapins 54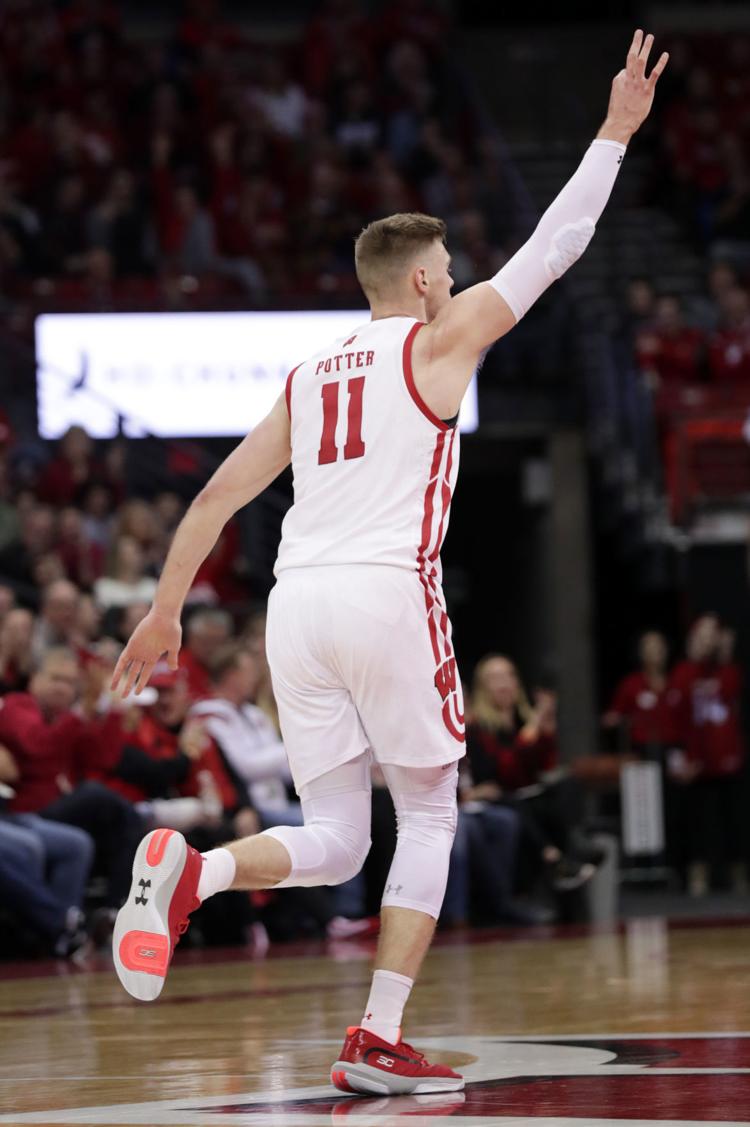 Badgers 56, Terrapins 54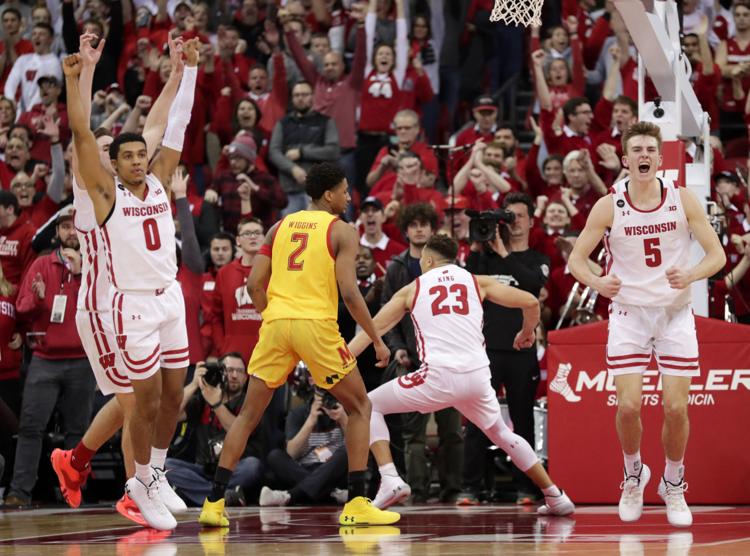 Badgers 56, Terrapins 54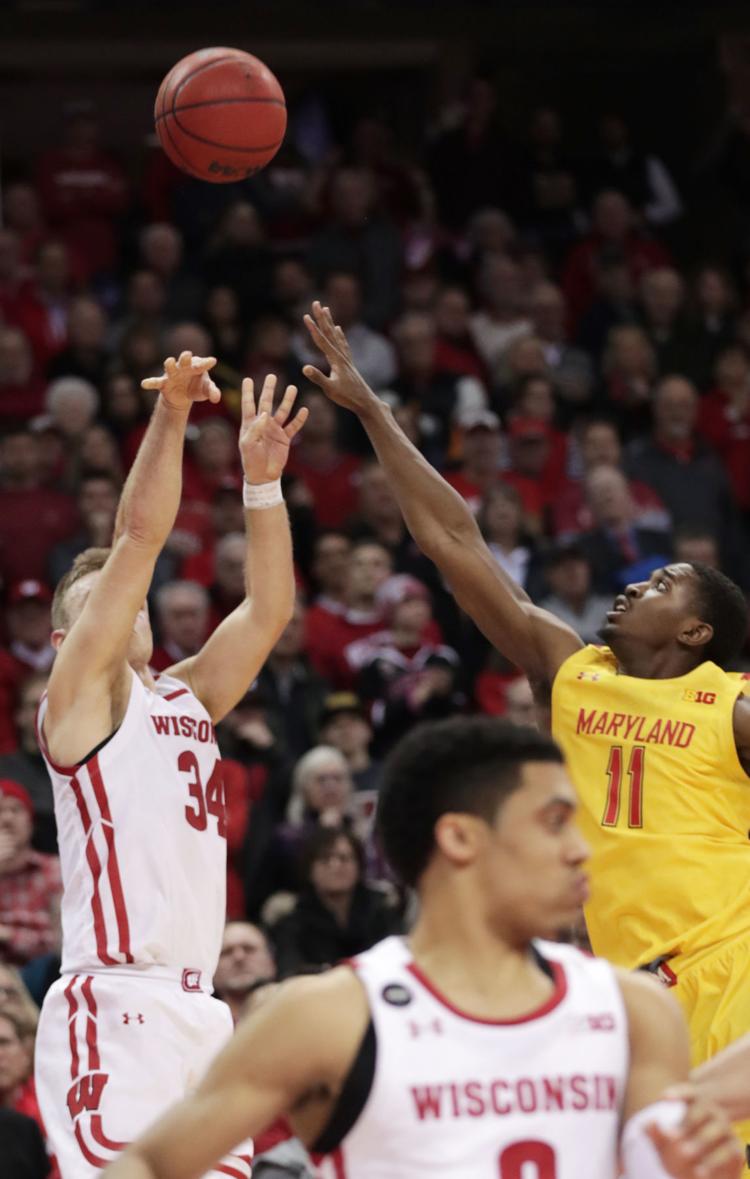 Badgers 56, Terrapins 54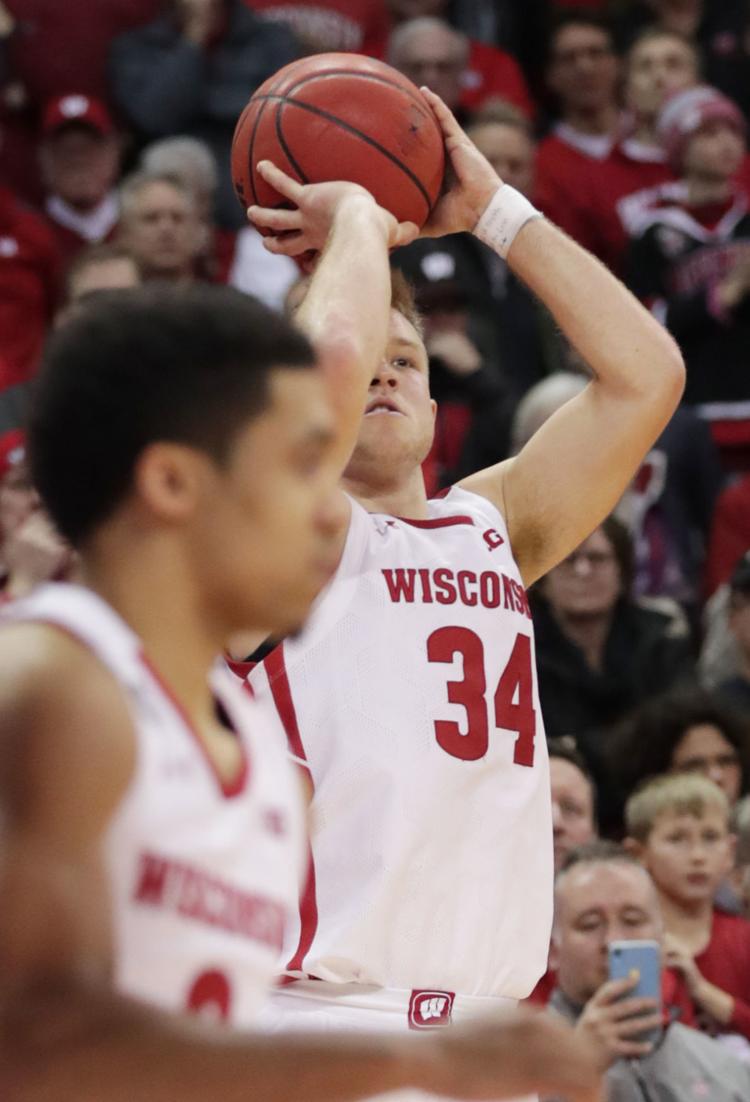 Badgers 56, Terrapins 54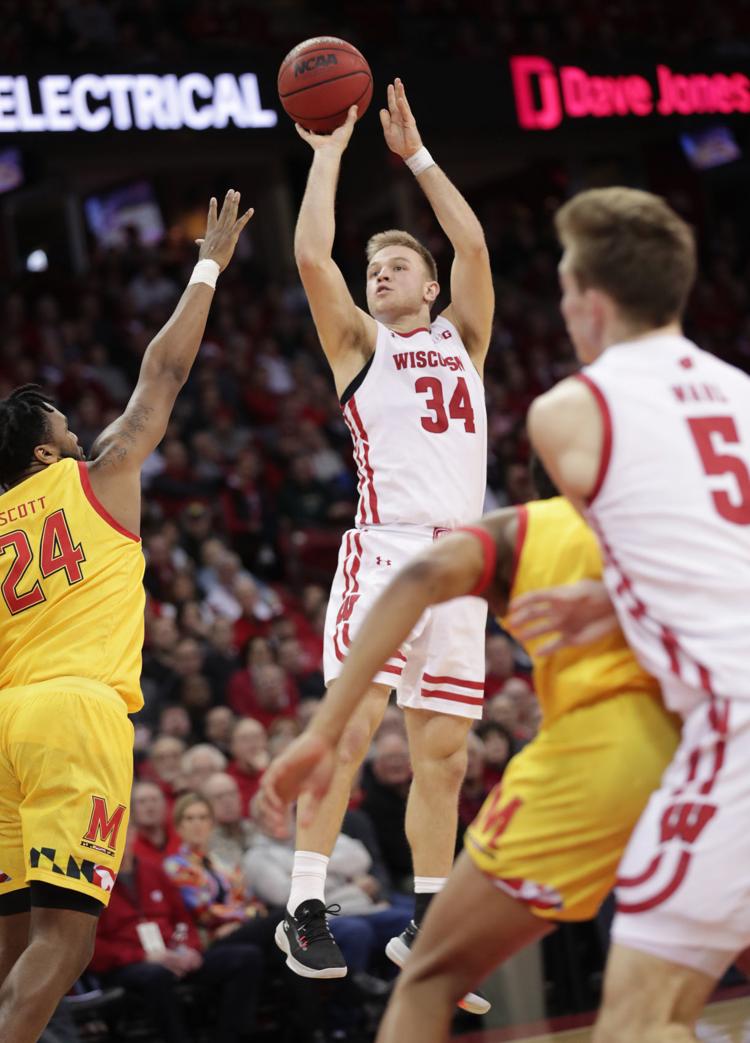 Badgers 56, Terrapins 54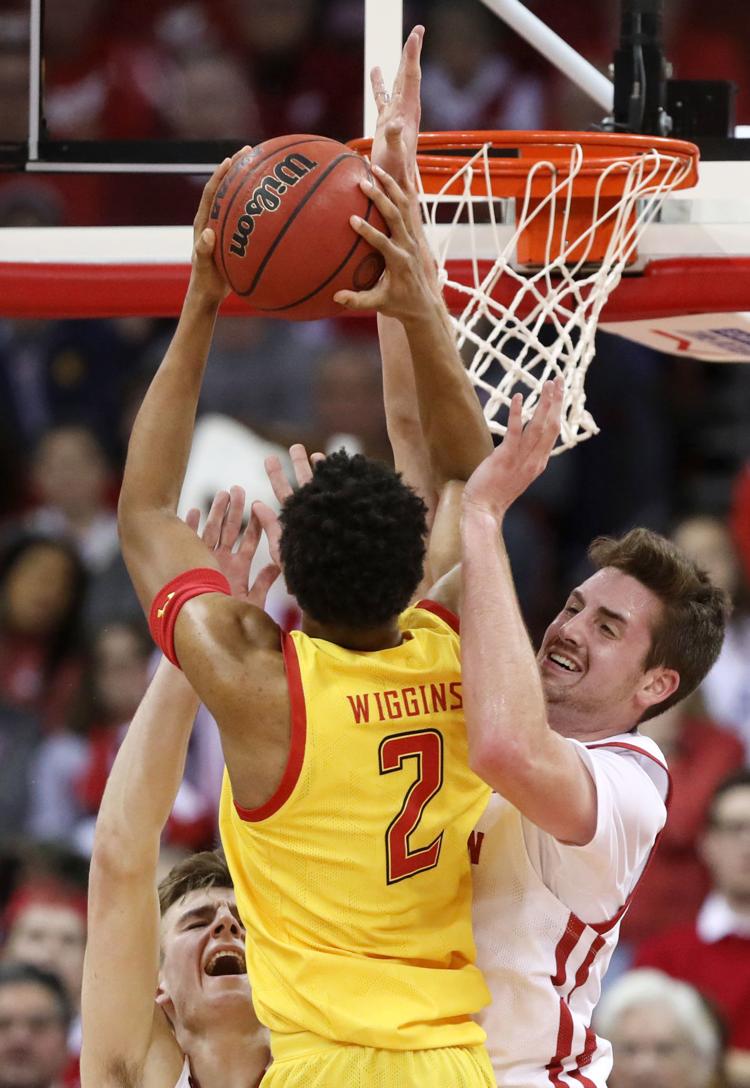 Badgers 56, Terrapins 54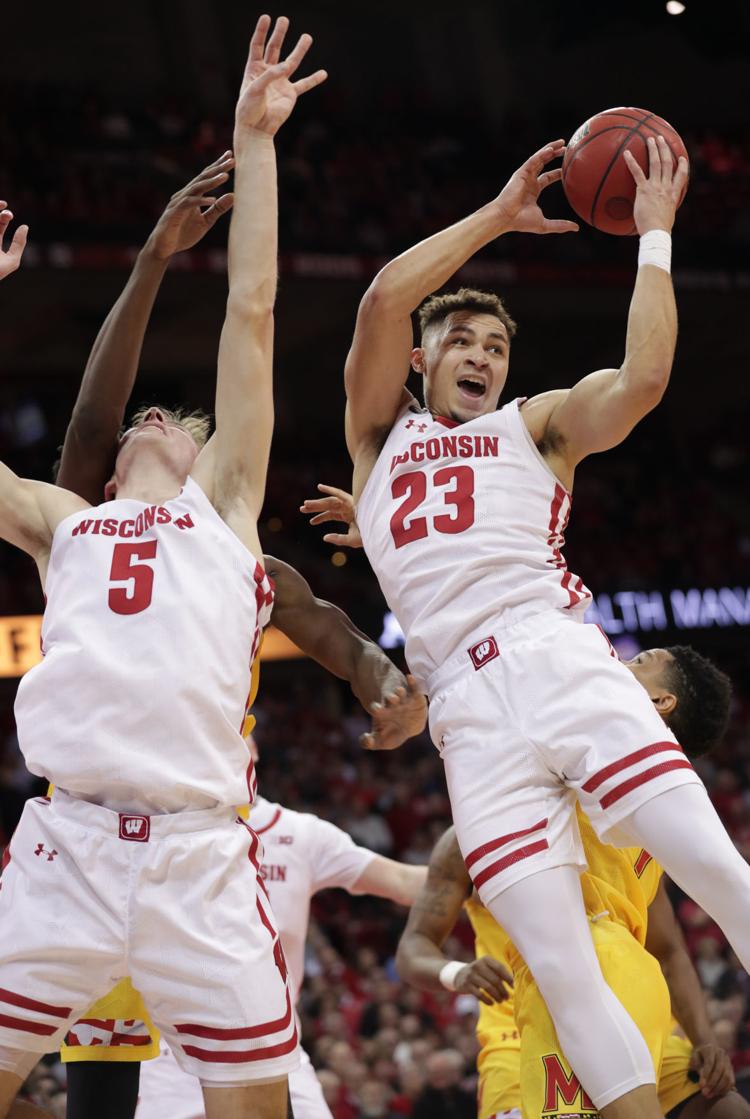 Badgers 56, Terrapins 54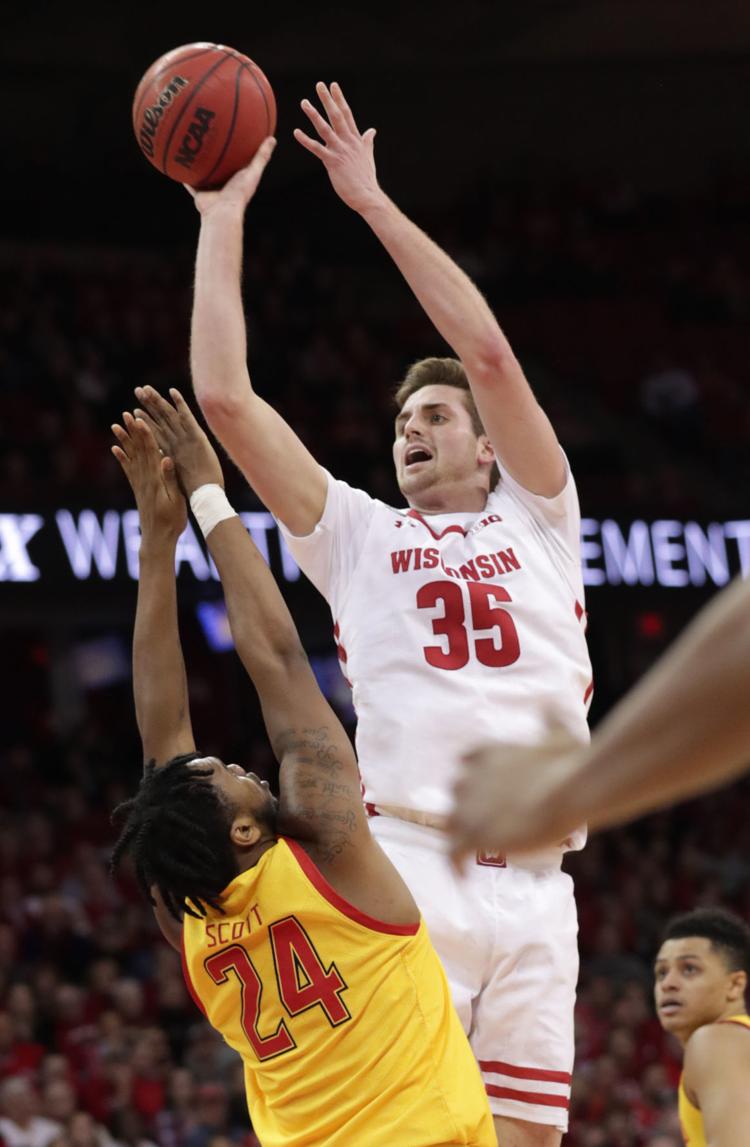 Badgers 56, Terrapins 54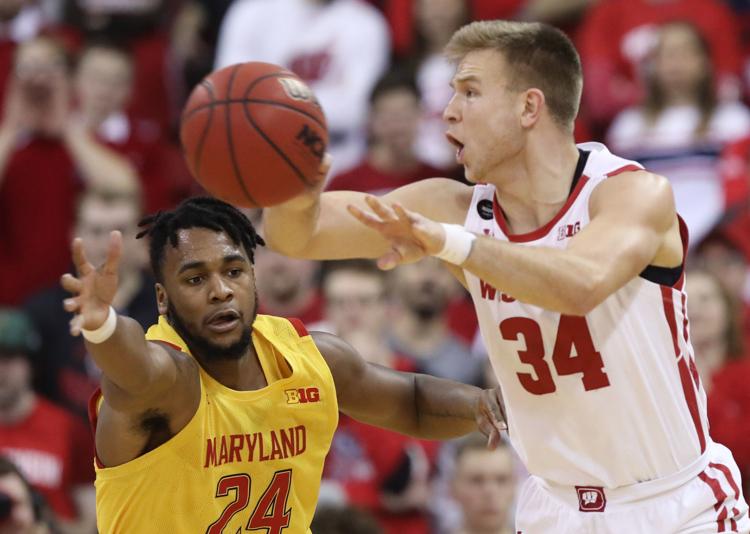 Badgers 56, Terrapins 54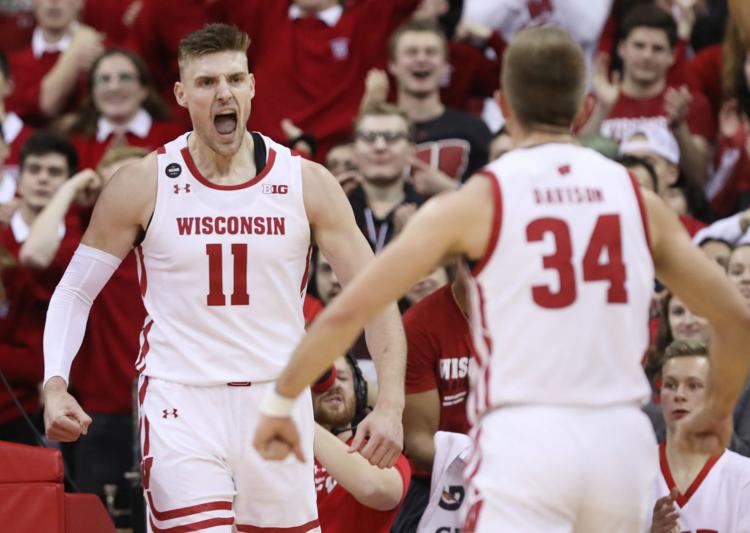 Badgers 56, Terrapins 54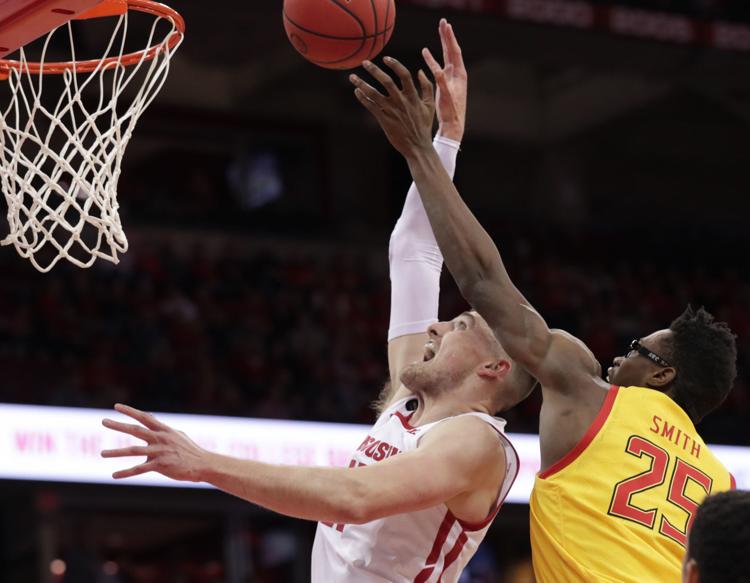 Badgers 56, Terrapins 54
Badgers 56, Terrapins 54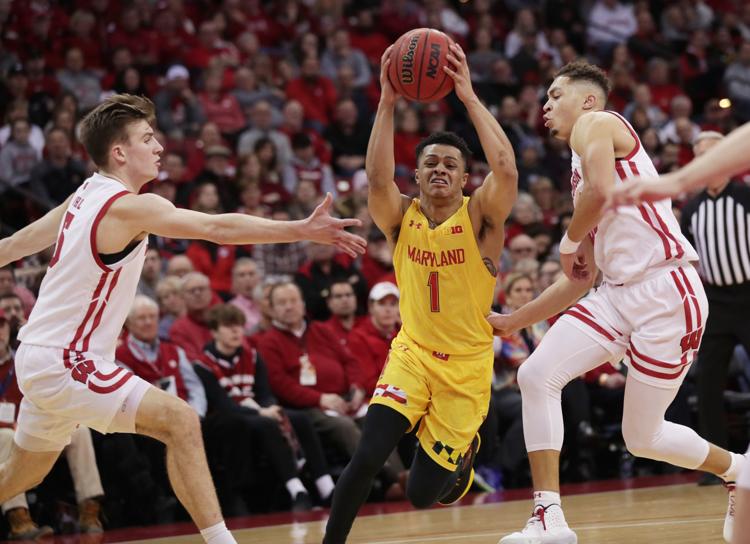 Badgers 56, Terrapins 54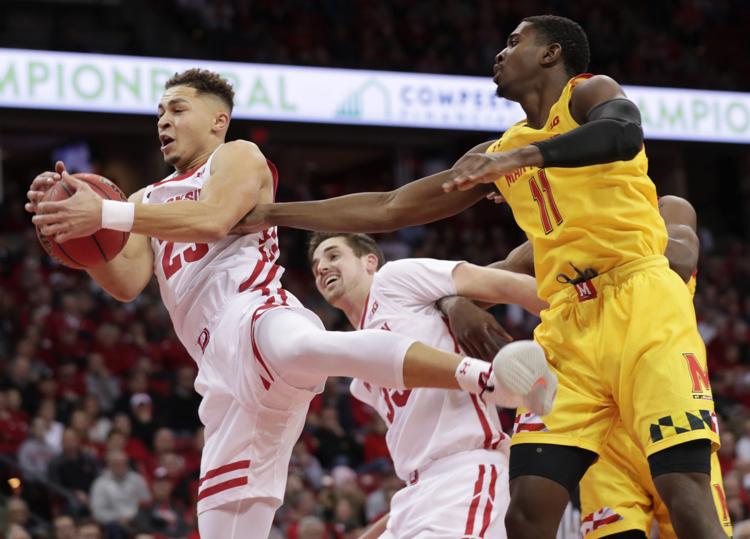 Badgers 56, Terrapins 54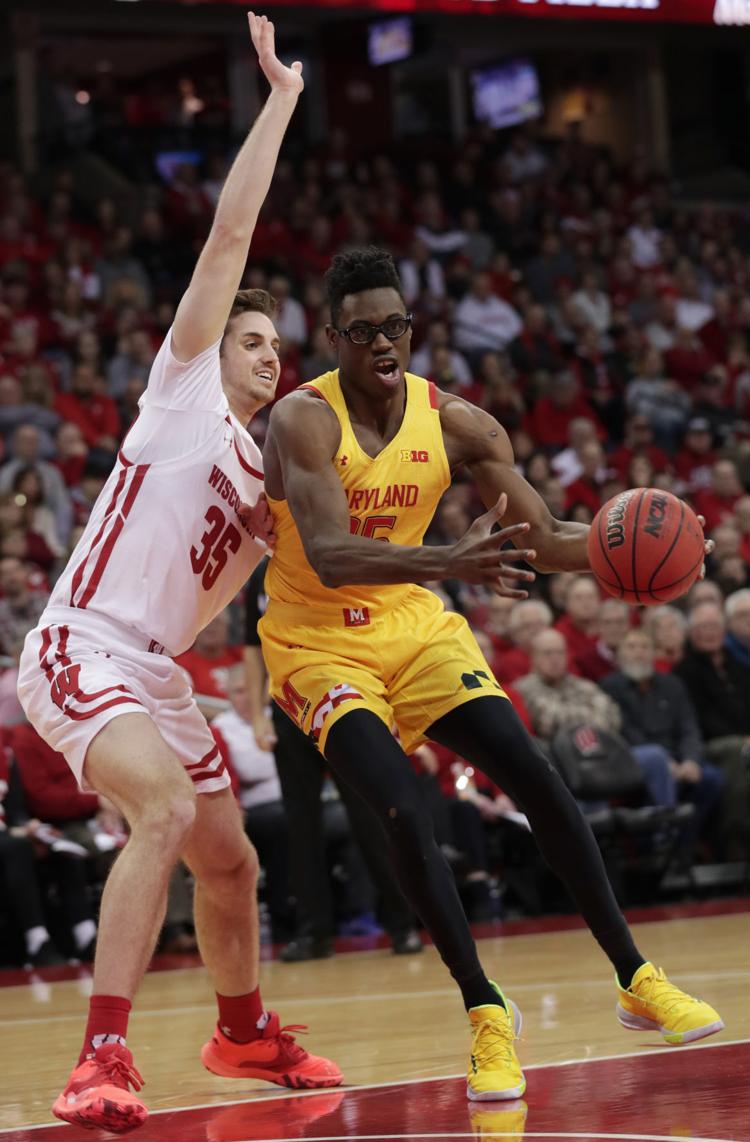 Badgers 56, Terrapins 54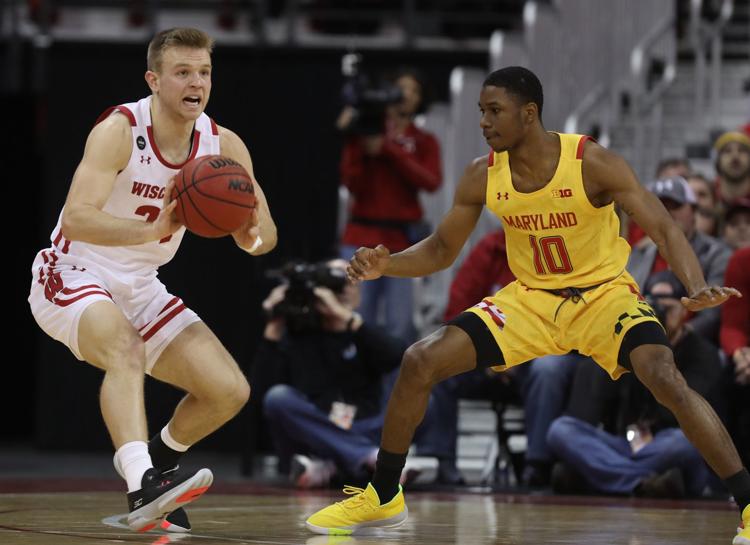 Badgers 56, Terrapins 54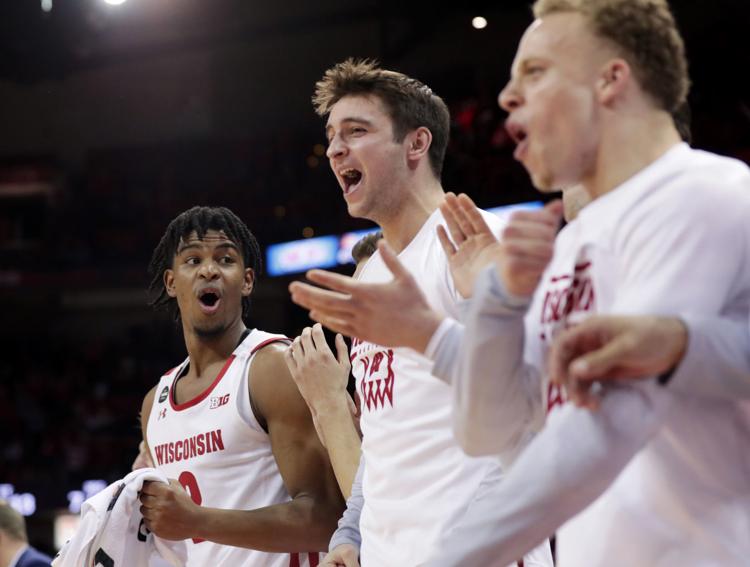 Badgers 56, Terrapins 54