Pewaukee boys basketball relied heavily on their three pillars of trust, playing hard and being a great teammate.
Pirates coach David Burkemper said he instilled the pillars when he got the job five years ago and was inspired by former University of Wisconsin men's basketball coach Dick Bennett, who had five pillars when Burkemper played for him.
"It's just a way that no matter what type of game you're in, you can always come back to the idea that we have to play hard," Burkemper said.
Pewaukee's emphasis on playing hard is centered around closing out and being in the gaps of passing lanes on defense. Burkemper said being a great teammate is enjoying each other's success both on and off the court.
The pillar of trust focuses on the coaching staff and ensuring that they always have the team's best interest in mind. 
"I think these two guys (Nick Janowski and Milan Momcilovic) while being superstars in the high school game personified that," Burkemper said. "They have brought a level of play to their teammates through our three pillars."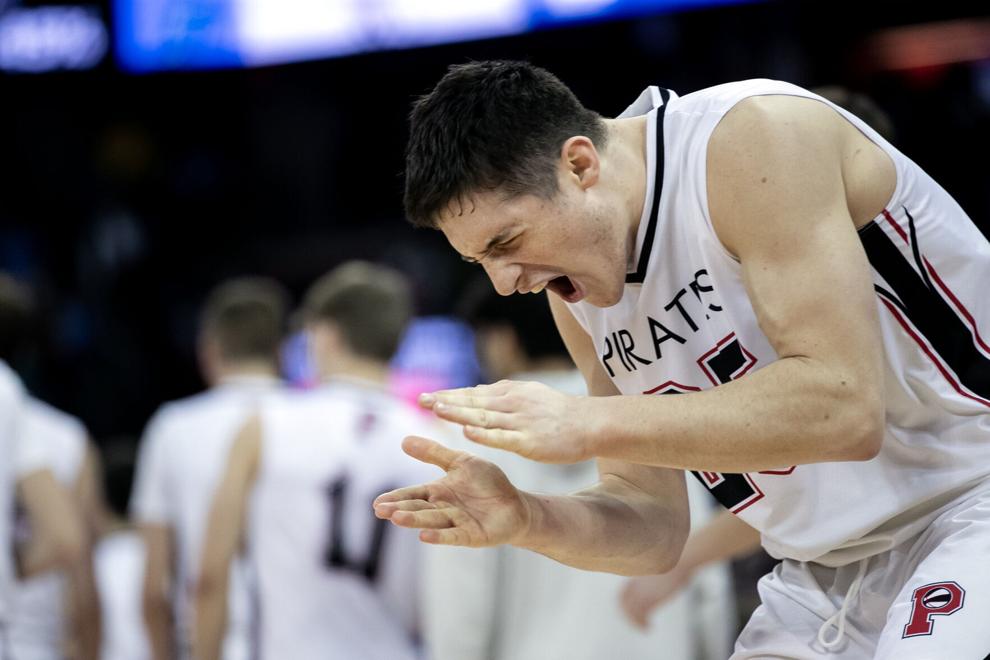 The Pirates (22-3) hope to capture their third straight Division 2 state championship after beating Nioclet 58-56 in the first semifinal. Pewaukee trailed 54-51 with 2 minutes left before scoring the next seven points to take the lead.
Iowa State commit and co-Mr. Basketball Milan Momcilovic hit a layup and finished the three-point play. He then hit a hook shot and added two free throws to take a 58-54 lead.
UW target Davion Hannah made a second-chance layup to cut the deficit and his 3-pointer as time expired fell short.
Last year, Pewaukee had an additional pillar of legacy which they're looking to build upon this year.
"Last year we had legacy which was the group that left a legacy and it was up to these guys to go out and improve it," Burkemper said.