Sam Dekker is far removed from his years with the University of Wisconsin men's basketball team.
The star forward with two Final Four appearances is in his eighth professional season and he just signed his first career extension with the London Lions of the British Basketball League that will keep him there through 2025.
In his first year with the club, he was named the BBL's Player of the Year, averaging 17.1 points, 5.2 rebounds and 3.1 assists as the Lions won the BBL playoff final, the BBL Cup, the BBL Championship and became the first British basketball team since 2007 to make the EuroCup. And he's doing it all while playing more free than he ever has professionally, exploring his game in an on-ball role in a way he hasn't since his time at Sheboygan Lutheran High School.
"When you feel like you're at ease at work, and that you can be really good at your job, you don't want to let that feeling go," Dekker said. "I'm still going to continue to chase that feeling because it's a really good one to have."
Dekker won't have to go far. Dekker is cleared to travel following the ankle surgery that ended his season. So he and his wife, Olivia Harlan Dekker, are set to return to the United States with their 1-year-old son, Harlan Wolf Dekker, but the place they're leaving has become their home. Dekker is finally settled in London after he and Olivia moved six times throughout his professional basketball career in the NBA and overseas.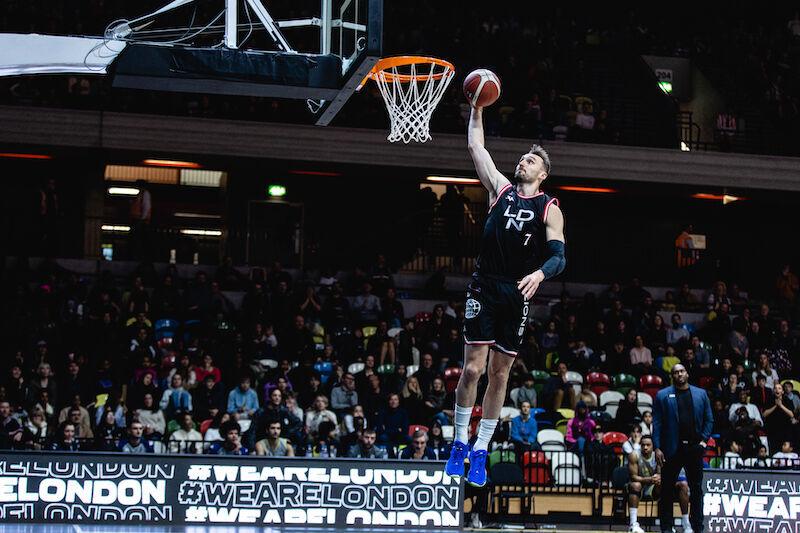 He's played in Russia, Turkey and many other places that felt "far away." Now he has a fellow UW alum as a teammate in Jordan Taylor, who he said was "integral" in getting on board, having lunch with him and passing the news to the Lions general manager that Taylor was looking for a new team. London is also just a six-hour flight from home and feels a lot less "daunting" to live in.
Dekker said if it weren't for Olivia, he probably wouldn't explore nearly as much, but off days are occupied with whatever she has on the docket. They've taken Uber boats into central London, walked with their son to Greenwich and even visited Richmond, seeing the sights from Apple TV+ hit show "Ted Lasso." All the while, he's growing a deeper connection with the basketball fan base in London, which is growing in support of the only professional team in the city to truly wear the name "London" on its jersey.
He still maintains a strong connection with UW, though. He splits time between Sheboygan and Kansas City when he's home, and has taken on a role hosting The Varsity Beat, a podcast facilitated by the NIL collective in support of UW, The Varsity Collective. Though he doesn't "lose sleep" over Badgers losses like he once did, he still is "passionate about the school doing well in every regard, whether that's football, basketball, volleyball, academically."
When he was approached about the collective, he was excited. He said in the current college sports landscape, "you cannot fall behind." And, in some ways, he noted some had felt that UW was falling behind. So, this is one way he can help the university keep pace.
Is it weird being one of the faces of a system that he wasn't able to take advantage of when he was a student? A little bit, he said, but he also knows how hard it is to be a student-athlete, so any way that he can help them make a little bit extra money he said he's happy to.
"I have a good life," Dekker said. "It worked out for me in the end. And so if this helps (UW athletes) get to a place of comfortability and to the next level, I'm all for it."