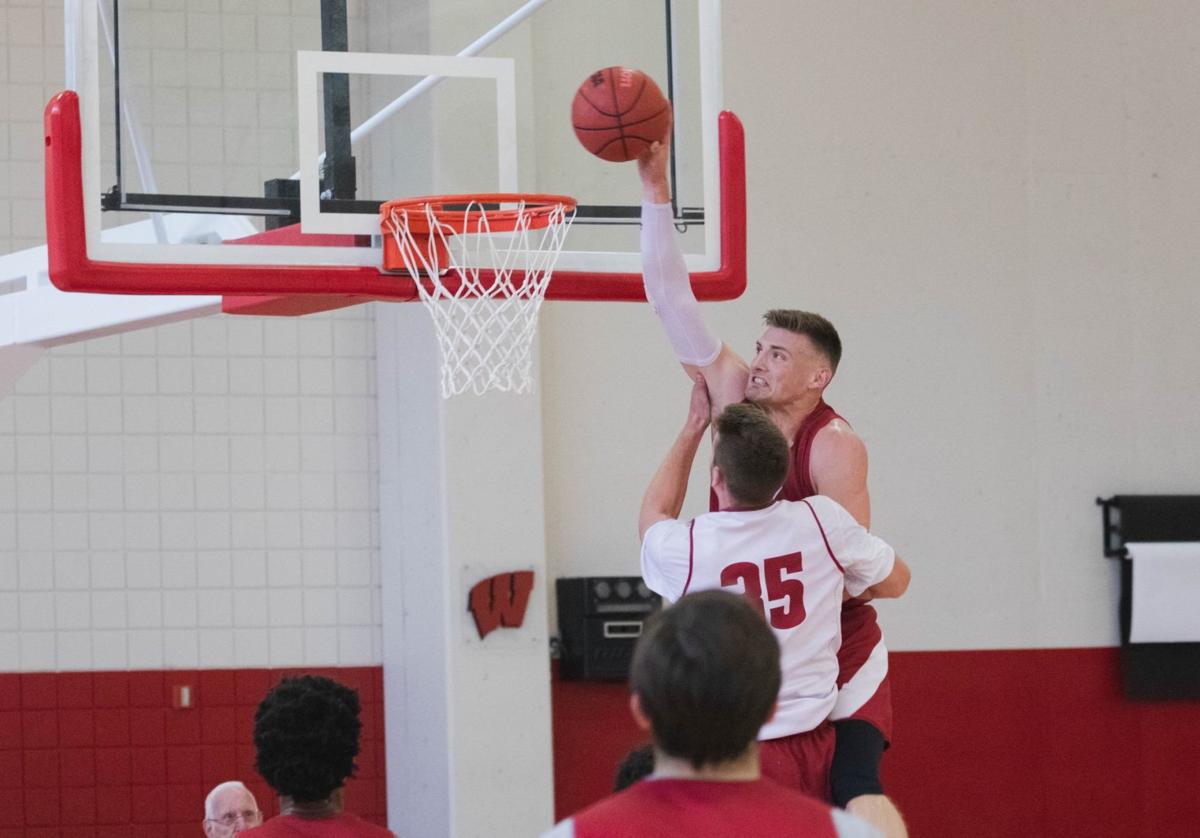 Micah Potter isn't giving up his fight to be eligible next month when the University of Wisconsin men's basketball team opens its 2019-20 season.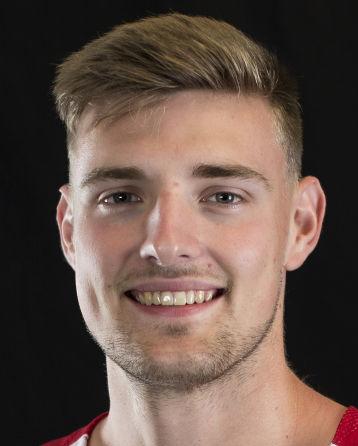 "The NCAA says the purpose of the year-in-residence rule is to let transfer student-athletes become comfortable in their new environment," Tompsett said Thursday in a statement. "Micah excelled academically at Ohio State and he has continued his academic excellence at Wisconsin. He does not need to sit another semester. Moreover, both Ohio State and the Big Ten Conference support Wisconsin's request.
"I understand Wisconsin has filed a Request for Reconsideration with the NCAA asking that the NCAA reconsider its decision denying the appeal. The NCAA should grant this new request so Micah may compete immediately.
"NCAA president Mark Emmert has acknowledged that the American public has low confidence in the NCAA's ability to govern collegiate athletics and that many people think the NCAA puts money ahead of student-athletes. Decisions like the one in this case are a major reason people think the NCAA does not place student-athlete welfare at the forefront of its decisions."
Tompsett, of the Kansas City-based Tompsett Collegiate Sports Law, primarily represents coaches in NCAA major infractions cases. But he has represented Braxton Beverly of North Carolina State and Silvio de Sousa of Kansas in high-profile cases involving NCAA eligibility issues.
Beverly was briefly a teammate of Potter at Ohio State.
The forward finishes with nine points and eight rebounds.
Potter joined the UW program last December after transferring from Ohio State. He decided to leave the Buckeyes a few days before the 2018-19 season opener but remained enrolled at Ohio State for the semester so he could stay on track to graduate in four years.
NCAA transfer rules require student-athletes to sit out an entire year when transferring from one Division I program to another. That's why, in the organization's eyes, Potter isn't eligible to play for the Badgers until the end of the first semester.
If the NCAA's ruling stands, Potter will be forced to sit out the first 10 games of the season before making his UW debut against UW-Milwaukee on Dec. 21.
But Potter argued to the NCAA that he has served a penalty by sitting out an entire season. Moreover, he said, the so-called year-in-residence rule shouldn't apply because he's clearly acclimated to academic life at UW by earning a 3.3 grade-point average during the spring semester and summer session. He is on pace to graduate in May.
The waiver UW filed on Potter's behalf included letters of support from Ohio State athletic director Gene Smith, Buckeyes coach Chris Holtmann and former coach Thad Matta. The Big Ten Conference office even offered its blessing for a transfer between programs within the conference.
The process
Potter's attempts to become eligible at the start of the 2019-20 season officially began June 28 when UW filed a waiver on Potter's behalf to the NCAA.
The organization doesn't comment on specific cases, but NCAA officials answered questions from the State Journal about the transfer waiver process in general in an effort to clear up any confusion.
According to one official:
Once an institution submits a transfer waiver, typically a team of between 8-12 NCAA staff members initially discusses the case and reaches a consensus before rendering a decision. A rationale for the decision is given to the institution.
Tucker steps in for Howard Moore, who was seriously injured in a car crash in May that took the life of his wife and daughter.
You have free articles remaining.
If the waiver is denied, an institution can appeal the decision to the NCAA Division I Committee for Legislative Relief. That group includes seven voting members made up of Division I athletic department, compliance and conference officials from around the country.
After reviewing the waiver documents electronically, the committee can discuss the case further before taking a vote. Majority rules, though the NCAA doesn't provide information to the institution about how the vote played out.
Another twist: Members can recuse themselves from a case if there's a perceived conflict of interest, so there's a chance a vote could end in a 3-3 tie. In that case, the original ruling by the team of NCAA staff members is upheld.
According to the NCAA official, the CLR's ruling is the final appellate opportunity for an institution. But there have been instances where cases can be reconsidered if some type of new information is presented that was not available at the time of the original submission of the waiver.
If that happens, the case goes back to the team of NCAA staff members. If the waiver is once again denied, the institution can appeal the decision to the CLR once again.
It's unclear what, if any, new information was provided by UW in Potter's case. When reached Thursday, Tompsett declined further comment.



Whether it's the team of NCAA staff members or the CLR, decisions on transfer waivers are provided 13 guidelines to follow by its member institutions.
Those assertions range from "no participation opportunity at previous institution" to "egregious behavior" to "family member injury or illness" to "financial hardship."
Potter's case, at least from what he disclosed to the State Journal for a story last summer after his initial appeal was filed, appears to be unique and doesn't fall into any of the 13 categories.
That may have limited UW in terms of what case precedent it could present to strengthen Potter's case. Potter did acknowledge in August that Beverly's case was mentioned in the waiver, however.
Beverly didn't have to sit out after transferring to North Carolina State. Beverly had enrolled at Ohio State shortly before the coaching change from Matta to Holtmann and never played a game for the Buckeyes; he transferred to North Carolina State and was granted a waiver by the NCAA, albeit after he applied pressure on the organization by hiring Tompsett.
Even if a case doesn't fall under any of the 13 guidelines used by NCAA staff, an official acknowledged the organization can provide relief under the totality of the circumstances.
In Potter's case, he had a strong argument: He's already sat out an entire season and is a model student-athlete. Furthermore, none of the parties that matter in the case — specifically, Ohio State and the Big Ten — are objecting to Potter being eligible at the start of the season.
For now, all Potter can do is wait and work hard in practice.
"As of right now, there's not much else I can do besides just get the team ready for Game 1 against Saint Mary's," said Potter, referring to the Badgers' Nov. 5 season opener. "That's what our goal is right now, is just to get better a day at a time and I'm going to do my job to help our team get better."
Potter offered a strongly worded statement a week ago after the NCAA denied his appeal last week. He didn't have much to say about the case beyond that statement when meeting with reporters at UW's local media day last Friday.
His attorney did the talking Thursday.
"On the same day the NCAA denied Wisconsin's appeal, Senator Cory Booker, who is a 2020 presidential candidate, released his 'Plan to End Exploitation in Sports,' Tompsett said in his statement. "Among other things, Booker's plan states: 'Coaches and athletic directors can freely transfer schools without penalty, often with lucrative new deals and generous buyouts, but certain athletes cannot. Cory would crack down on unfair barriers to mobility across the economy … by making it easier for athletes to transfer schools.'
"The NCAA should take this opportunity to do the right thing and make Micah immediately eligible to compete for Wisconsin," Tompsett added.