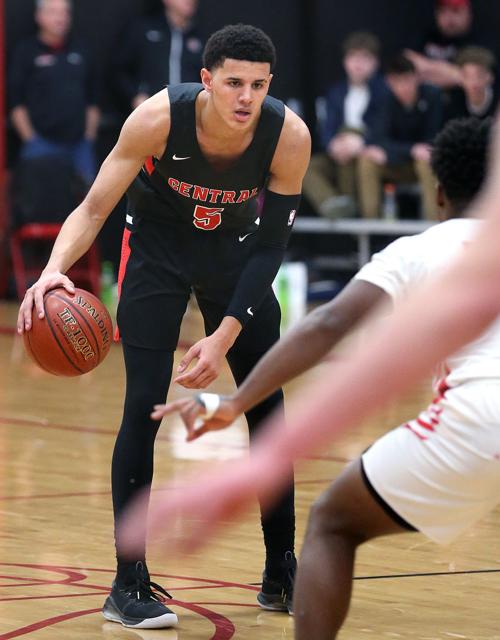 Johnny Davis is an intense competitor.
You've seen it if you've watched him play basketball or football, but the scowl is much easier to see on a basketball court.
It rarely leaves the Central High School senior's face — it's there in good moments and bad — as he tries to destroy the opposition. Davis, who committed in the offseason to continue his basketball career at the University of Wisconsin, certainly has fun playing this sport that he loves, but it''s also serious business.
There is no bigger business — or at least no more important business — than beating Onalaska during the regular season, and the Davis scowl will be front and center in front of more than 2,000 people at Charles Deeth Fieldhouse on Friday.
"Every game, every practice is very important for him," Central coach Todd Fergot said on Tuesday. "But we are seeing more smiles from him this year, especially in practice.
"He's having fun pushing our younger players and really being the leader he's become for this team."
Maybe Davis will smile on Friday night, but that will only be if the Red Raiders (7-0, 3-0), ranked first in Division 2 by The Associated Press, can beat the second-ranked Hilltoppers (10-1, 4-0), who took over first place in the MVC by beating Tomah on Tuesday.
The emotion that accompanies Davis on the court is there because he takes the outcome personally. Every player on the court should feel like his team can win this game, but Davis has probably been the one who can best impact the action, and that's the way he likes it.
Davis is probably as free as he's ever been on the court after making his college decision during the offseason. There's no more worrying about who is there to watch him or who might call after the game to see how things went.
"There's been a lot more pressure relieved," Davis said with a smile. "I doesn't have to be about me showcasing what I can do but more about how I can make the team better.
"That's what we need to do to win the game."
Davis has certainly done his share to keep the team unbeaten and keep the crowds that follow it entertained as a big play waiting to happen. Whether it's a blocked shot, a three-point play or a breakway dunk, Davis has provided quite an extended show this winter.
He is averaging 29.3 points and 8.6 rebounds while playing about 26 minutes per game. Davis has made 70 of 115 shots (60.9 percent) in the past six games and moved the ball and handled it well when needed.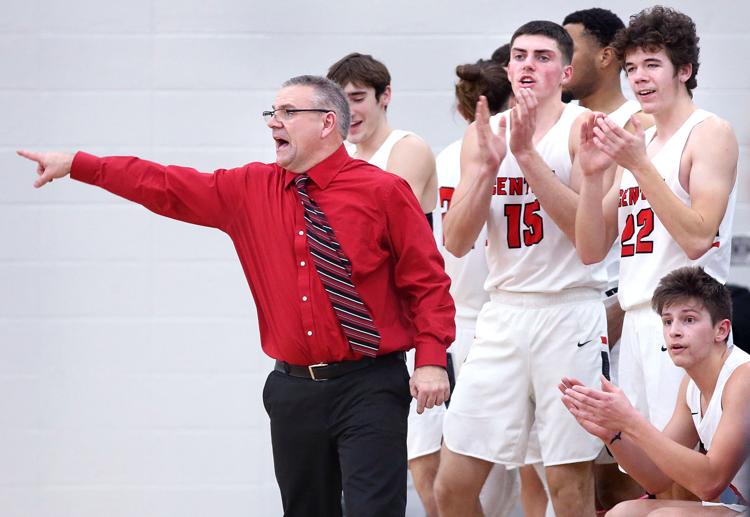 "Ball-handling was big for me, and so was shooting 3s," Davis said of his offseason focus. "I think I have five turnovers, but I feel like I'm handling the ball better. The (perimeter) shots are falling the way I want them to yet, but that's a confidence thing.
"I feel like my shot is better."
The Hilltoppers would be thrilled to keep Davis near the 3-point line, but that isn't a realistic goal. He is at his best in the paint and is one of the better offensive rebounders around, and that helps the Red Raiders score plenty of second-chance points.
"You can see all of the hard work he's put in on the court, and you can see it in everything he does," Fergot said. "He has the ability to find a way to score in so many ways, but his mid-range shot is outstanding.
"We will chart it in practice, and he's making 85 percent of his 18-footers, 17-footers. His ability to get to the rim is still amazing, but he can also go in the post and score there."
He will have to score in the paint against Onalaska despite the presence of 6-5 Tyrell Stuttley and 6-11 Gavin McGrath. The play in the paint will be physical, but Davis has always thrived on that, and having 6-5 teammate Terrance Thompson by his side will make that battle more manageable.
And if there is one thing the Red Raiders will be able to count on against the Hilltoppers, it's Davis' knack for playing big in big games.
He has averaged 16.1 ppg in nine career games against Onalaska and averaged 13.4 ppg in career postseason games. But those numbers are 20.3 and 22.4, respectively, during the past two seasons.
That kind of production has become expected on the Central side, but the Red Raiders will be challenged offensively like they haven't been all season. Onalaska allows an average of 43.8 points per game and has allowed just four of its 11 opponents to score more than 50.
That, according to both Davis and Fergot, has also been a big focus for his team in preparation.
"We're doing a good job in transition and scoring a lot of points," Davis said. "But we have to play a lot better on defense if we want to beat them."
Be the first to know
Get local news delivered to your inbox!