University of Wisconsin players and athletic department staff members have been prohibited from shopping at The Shoe Box in Black Earth for 21 years.
That moratorium, along with one for Rookies Food and Spirits in Mazomanie, will end Saturday.
UW athletic director Chris McIntosh said Wednesday that the department's disassociation with the establishments owned by Steve Schmitt as a result of NCAA punishments handed down in 2001 is ending.
"We're clearly ready to move forward," McIntosh told the Athletic Board.
McIntosh's message to athletics staff, released to the media before Wednesday's Athletic Board meeting, referenced the passage of time since the violations "as well as the substantially changed landscape of college athletics" in explaining the end date.
The prohibition lasted seven years when it was instituted in 2001 and was revisited and extended in 2008 and 2015. McIntosh said he consulted on the change with then-UW Chancellor Rebecca Blank before the end of her term in office earlier this year.
A 2000 Wisconsin State Journal investigative report based on Shoe Box documents and interviews found that Schmitt, then a UW booster, offered unadvertised discounts and lenient credit arrangements to Badgers athletes. Players also were able to exchange university-issued Reebok shoes for store merchandise.
An NCAA major infractions case in 2001 determined that the arrangement violated the organization's rules about extra benefits, recruiting inducements and a failure to monitor the athletics program.
UW announced the school-imposed suspension of 26 football players for one to three games on the opening day of the 2000 season, just shy of two months after the first report. A women's soccer player also got a two-game suspension and 21 other football players were ordered to perform 24 hours of community service.
The NCAA levied punishments involving scholarship levels for football and men's basketball.
During the disassociation, UW couldn't accept financial contributions from Schmitt or allow him to support Badgers athletes or potential recruits.
McIntosh said UW officials have "been in contact with the folks from The Shoe Box and Rookies on educational outreach and alignment moving forward."
Jill Schmitt-Adler, a manager at The Shoe Box and Schmitt's daughter, said UW officials reached out to the store to inform them of the upcoming change but she wasn't aware of any education.
"They just informed us that this is what's happening and that's all we know," she said.
The contact wasn't unexpected, she said, even though many of the UW athletes who soon will be able to visit The Shoe Box weren't alive when the NCAA violations were reported.
"We've had it on the radar a little bit that it will eventually come up," Schmitt-Adler said. "But we're just business as usual out here, just trying to keep afloat out here and keep caught up. Every day is busy and that's all we know how to do — every customer is the same."
McIntosh said UW is retaining some lessons from the episode but moving on.
"The athletic department as always is committed to compliance and has been free of any major infractions since then," McIntosh said. "Clearly, the landscape of college athletics has changed significantly, including NCAA rules around how student-athletes may engage in a working relationship with businesses like The Shoe Box and Rookies."
Explore Wisconsin football's uniform options, plus a glance at some old combinations
Home outfit with black socks, 2022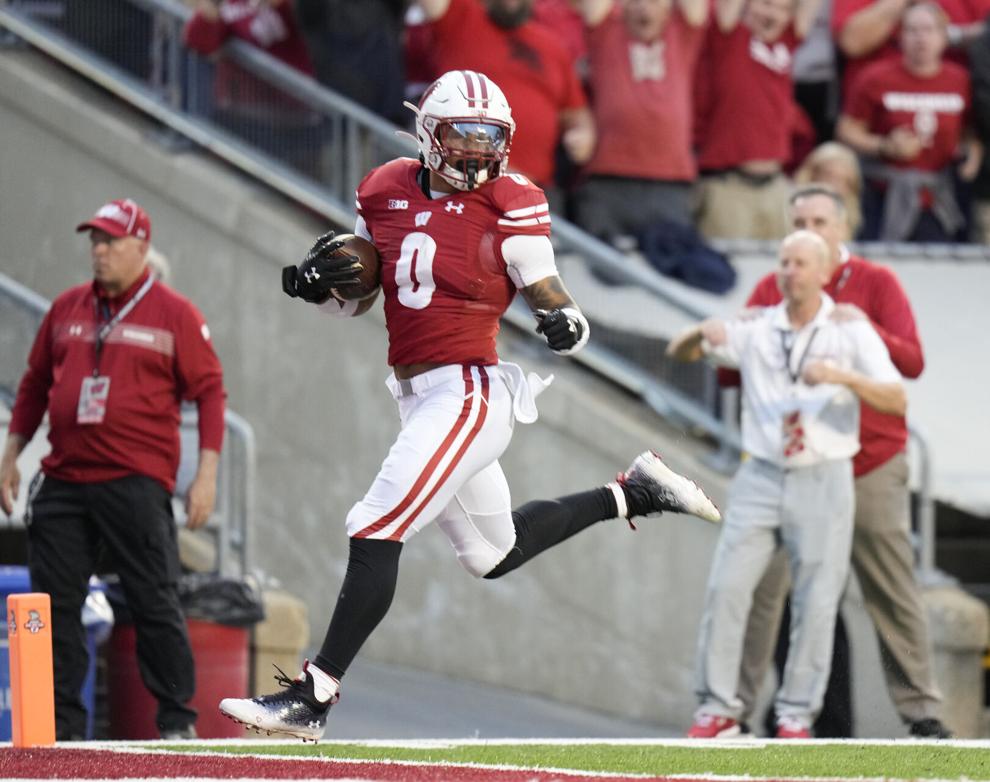 White face masks and socks, 2022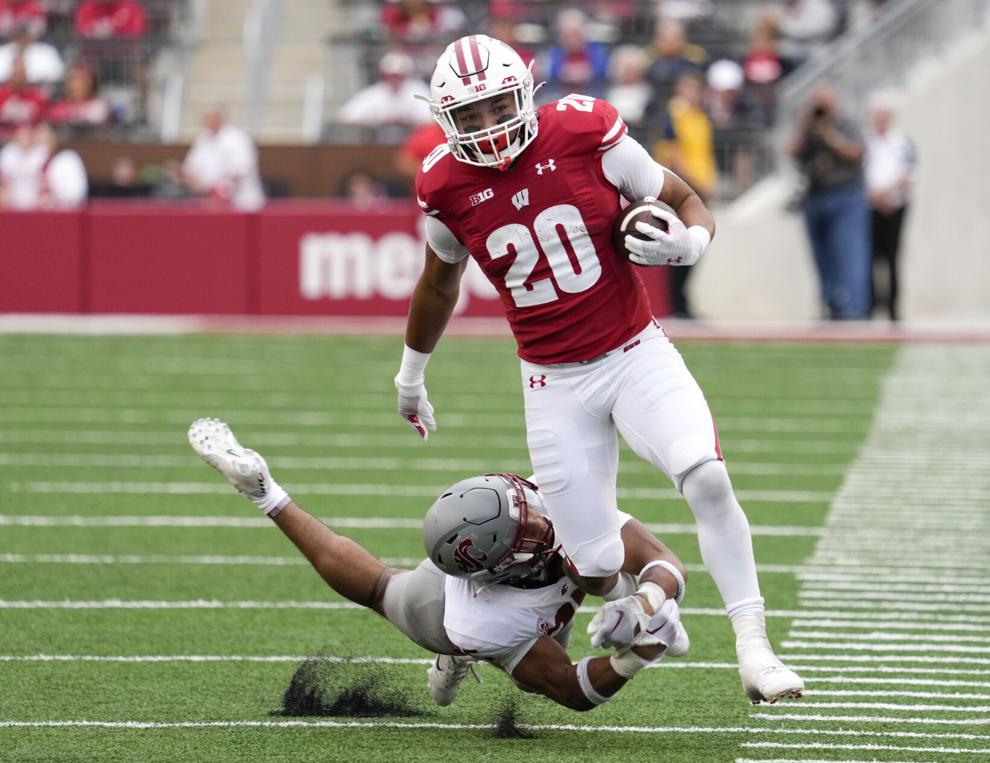 Return of the red, 2022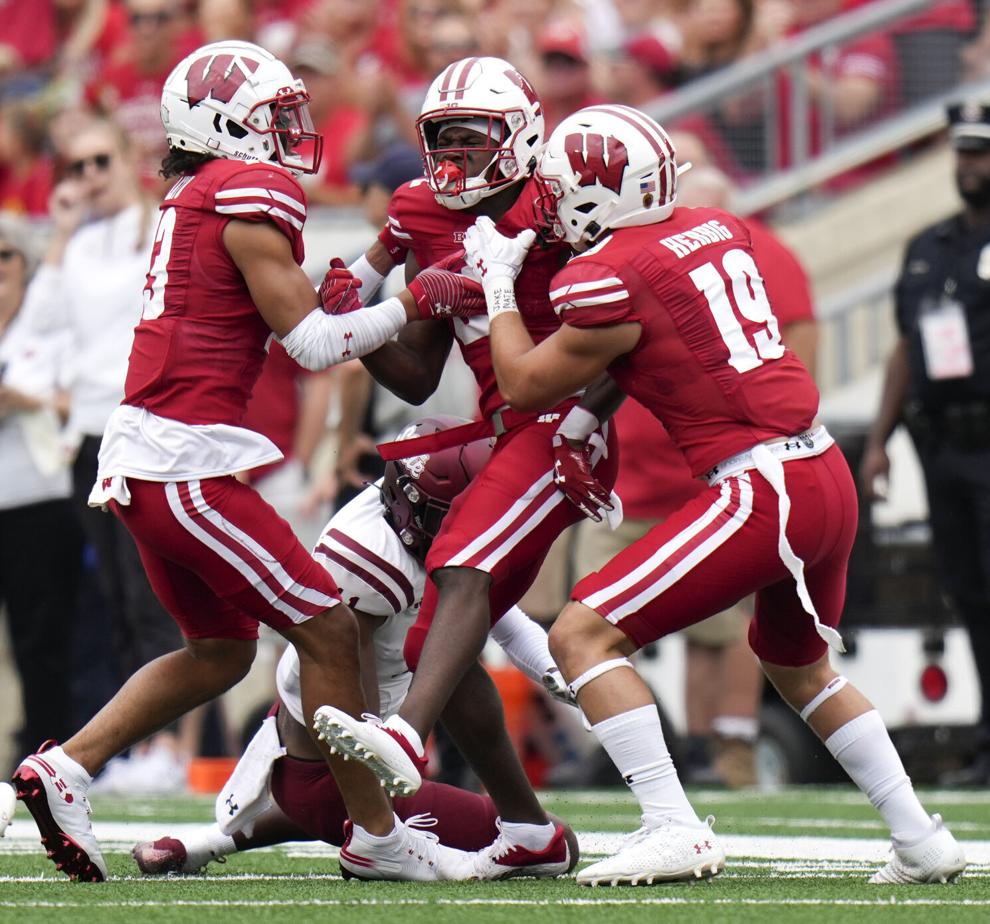 Road look with white accents, 2021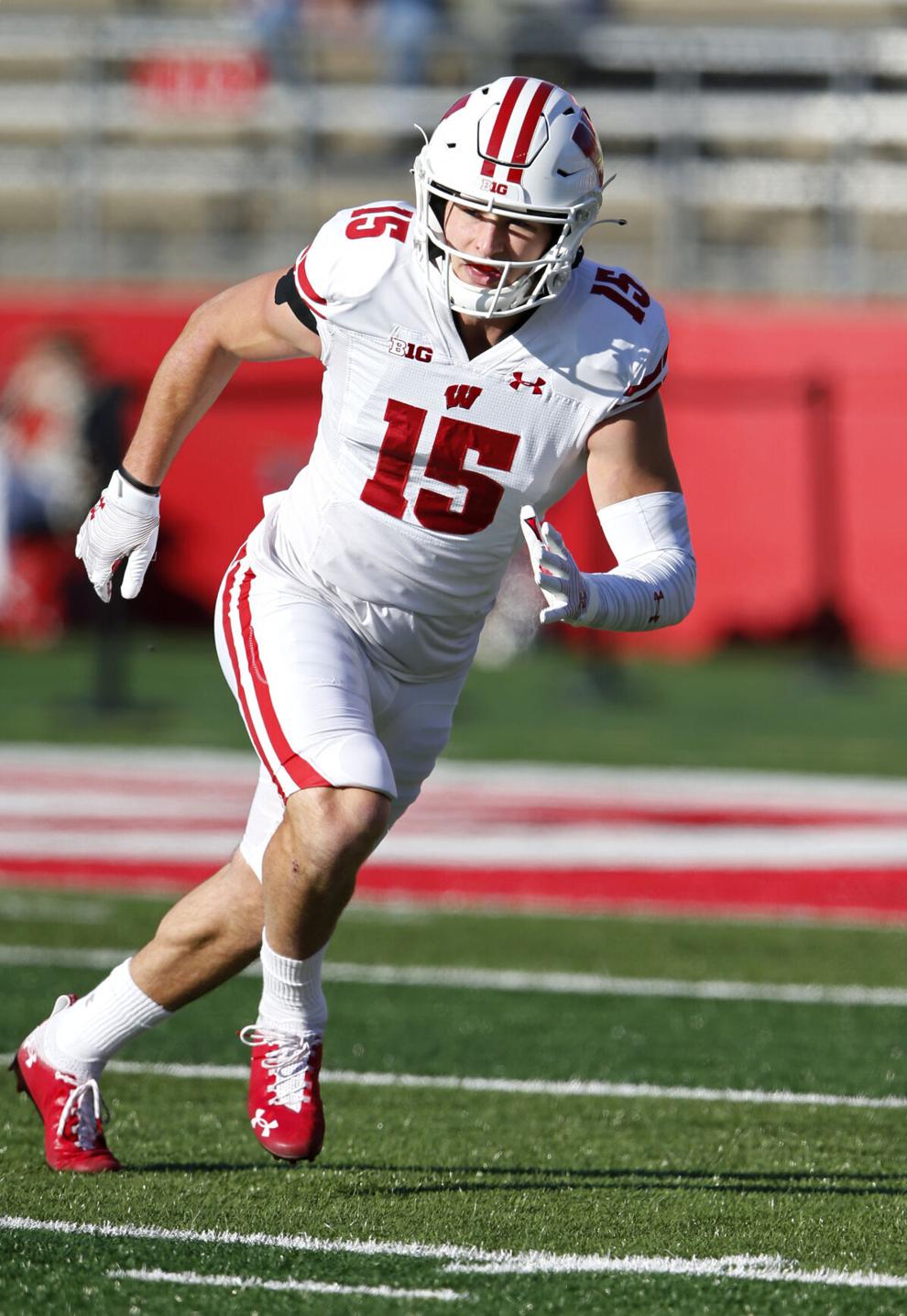 Forward, 2021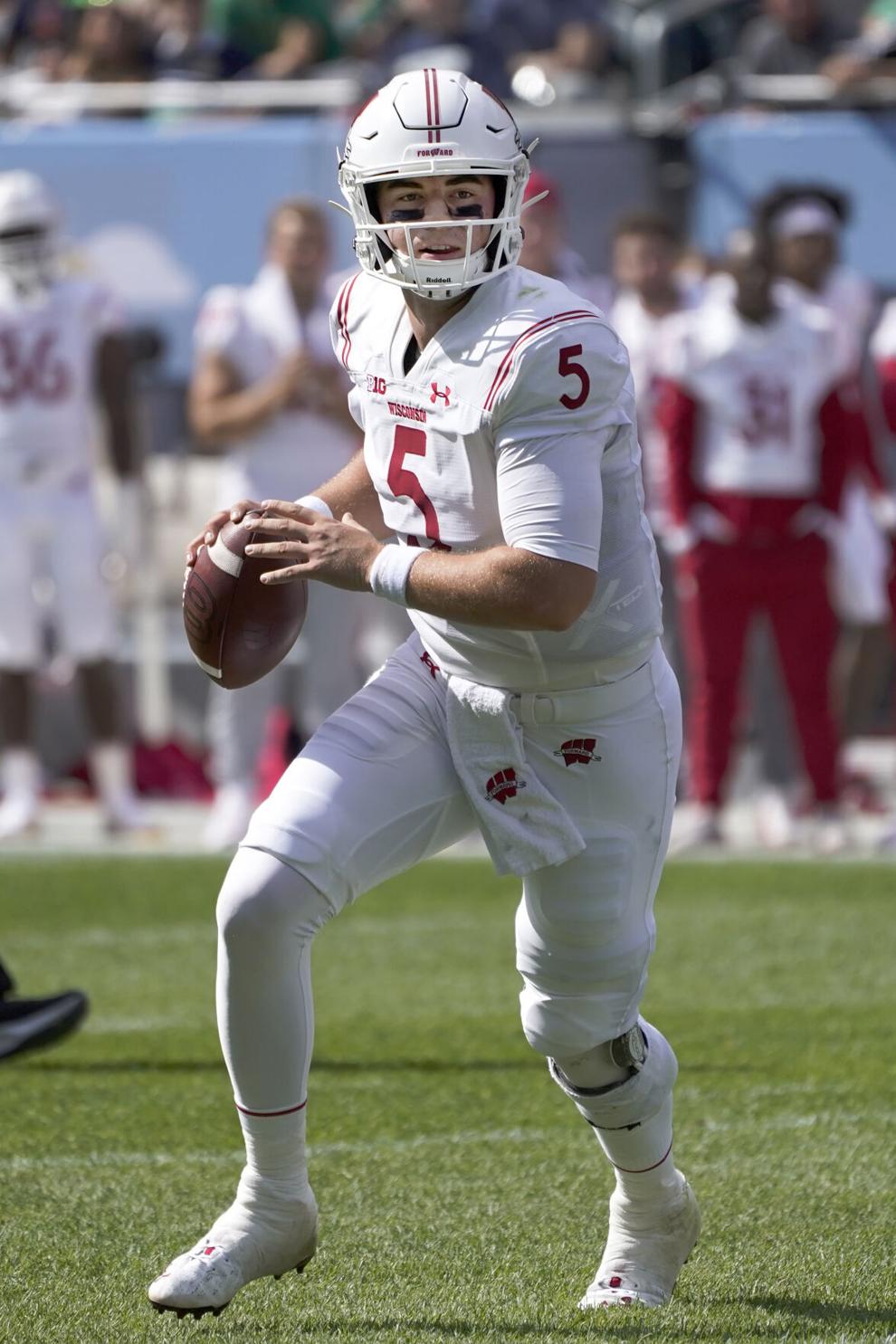 Tan pants against Northwestern, 2019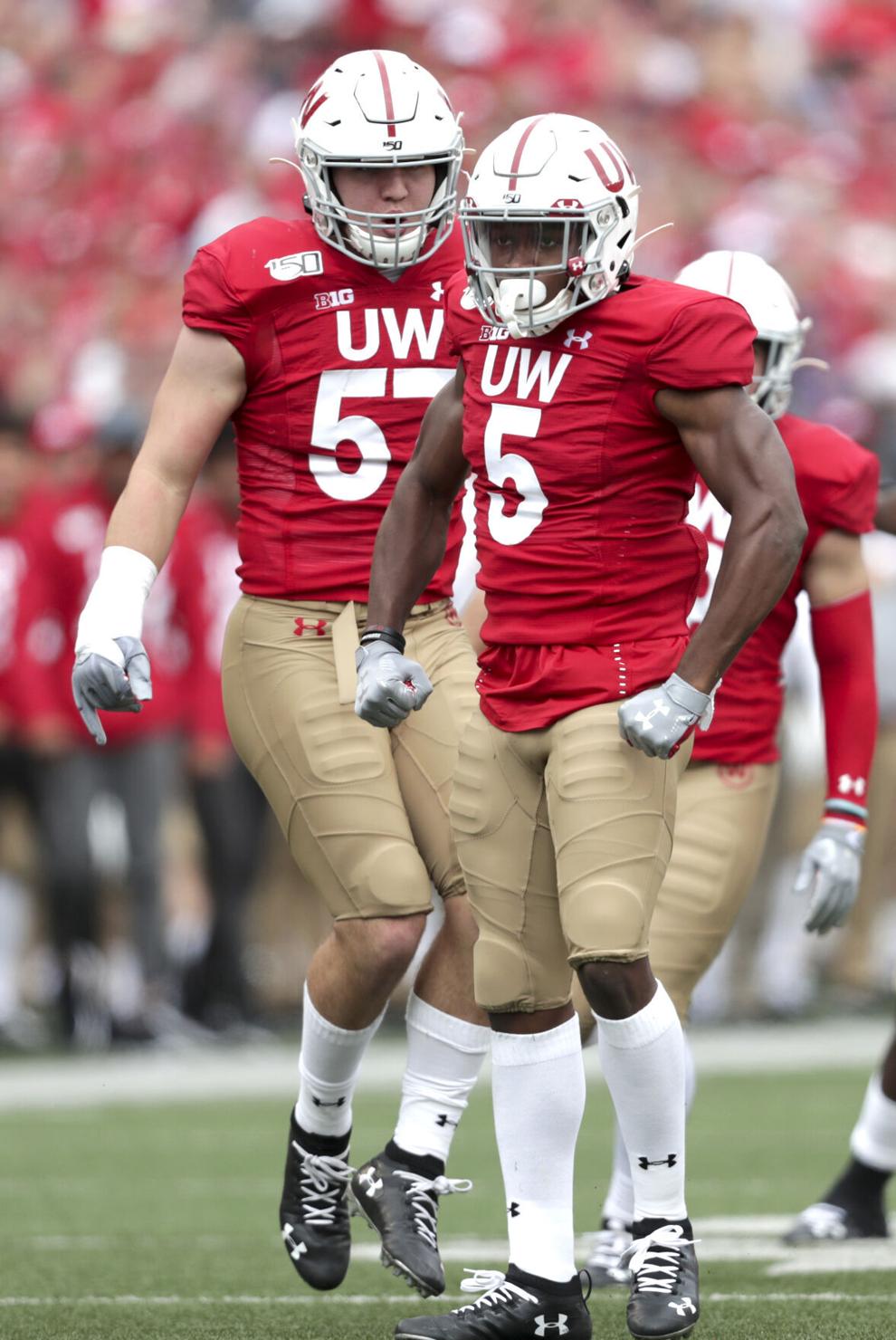 Red pants surprise, 2007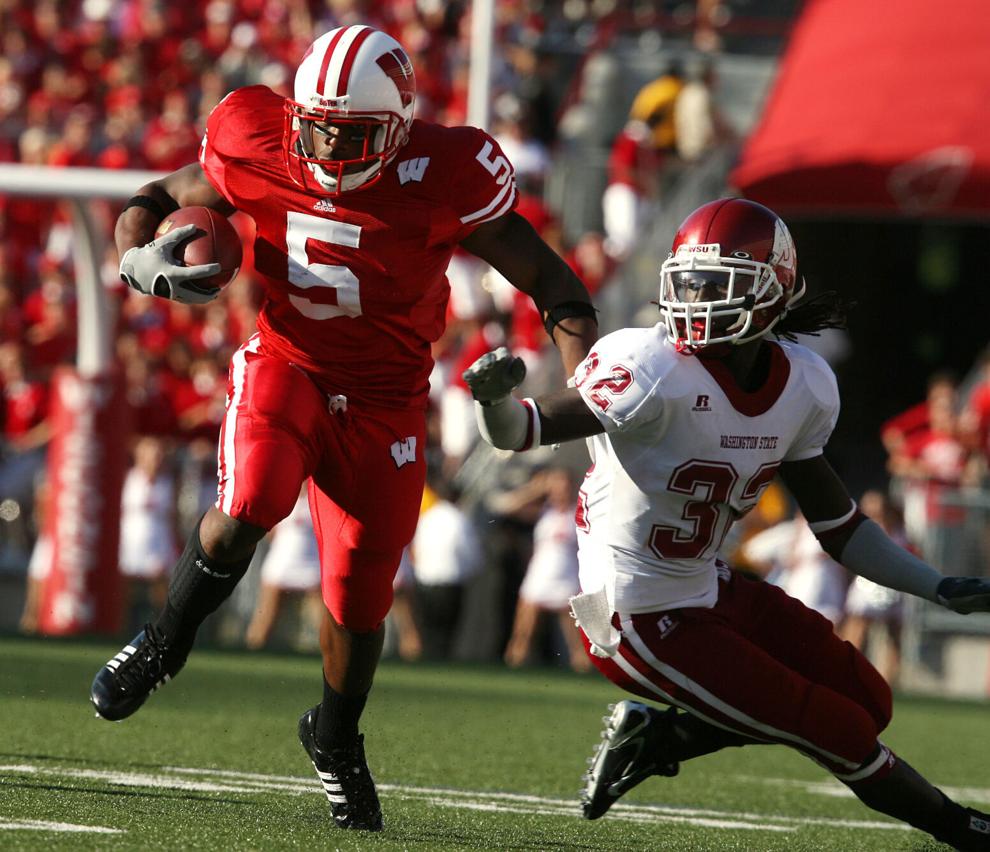 Red on the road, 2005