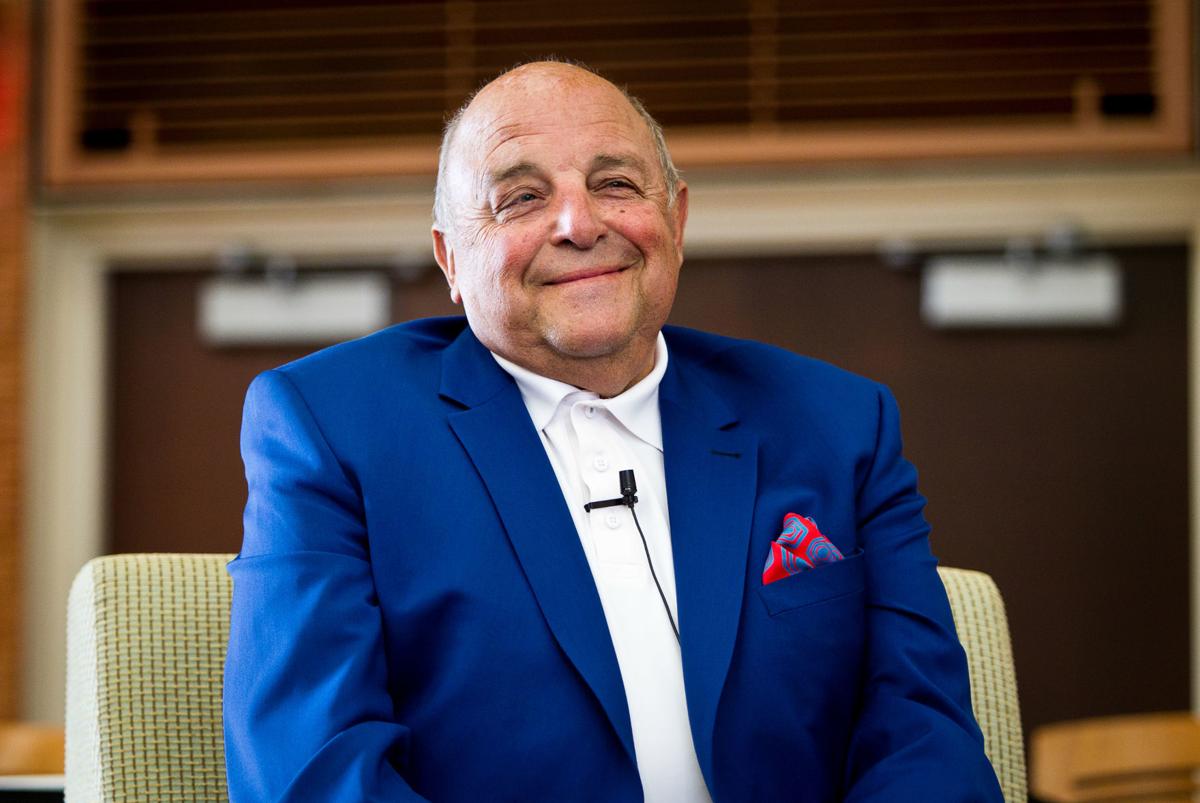 Defying the NCAA, California opened the way Monday for college athletes to hire agents and make money from endorsement deals with sneaker companies, soft drink makers, car dealerships and other sponsors, just like the pros.
The first-in-the-nation law, signed by Democratic Gov. Gavin Newsom and set to take effect in 2023, could upend amateur sports in the U.S. and trigger a legal challenge.
"I wouldn't schedule anyone from California right now," Alvarez said during a sports panel Monday organized by Milwaukee's WTMJ-AM. "If they have different rules than we do, then all of a sudden they're not amateurs."
The UW football team has games scheduled against UCLA in 2029 and 2030. Those games were announced in 2017.
A statement issued by UW-Madison clarified that the school has not stopped scheduling games against California schools "but will continue to monitor the situation between now and the law's effective date of 2023."
UW also said it expects discussions at the Big Ten Conference level in coming months to guide its approach to the issue of pay for a player's name, image and likeness.
You have free articles remaining.
Alvarez, who coached the Badgers football team from 1990 to 2005 and has led the athletic department since 2004, said he wants to provide as much as possible for UW's athletes.
"And we do," he said. "Our student-athletes actually live pretty good right now. Let's say a football or basketball player, their stipend monthly is probably between $650, $750 spending money, tax-free, along with everything else taken care of — medical, room, board, books, tuition, fees and a monthly stipend. So that's pretty good living as you're going to school when most other students leave with very high student loans."
In her testimony, Blank said it was "not clear that we would continue to run an athletic program" if the school was forced to pay its athletes beyond the full cost of attendance.
"We're not interested in professional sports," she said. "We're interested in student-athletes."
A UW-Madison spokesperson later clarified that the school had no plans to stop sponsoring intercollegiate athletics. UW has 23 sports and a budget of more than $157 million this year.
A report commissioned by the athletic department and released Sept. 13 showed that Badgers sports have an estimated annual economic impact of $610 million for the state.
"Chancellor Blank believes that the current set of NCAA rules governing payments to student athletes for the use of their names, images and likenesses are appropriate to maintain a market for amateur athletics in the university setting," the school's statement of Sept. 19, 2018, read.
The Associated Press contributed to this story.