Even without the background of how the previous two years went, what Kayla Konwent has been up to would be considered remarkable.
Two-thirds of the way through the regular season, the University of Wisconsin junior first baseman is second in NCAA softball with a .505 batting average.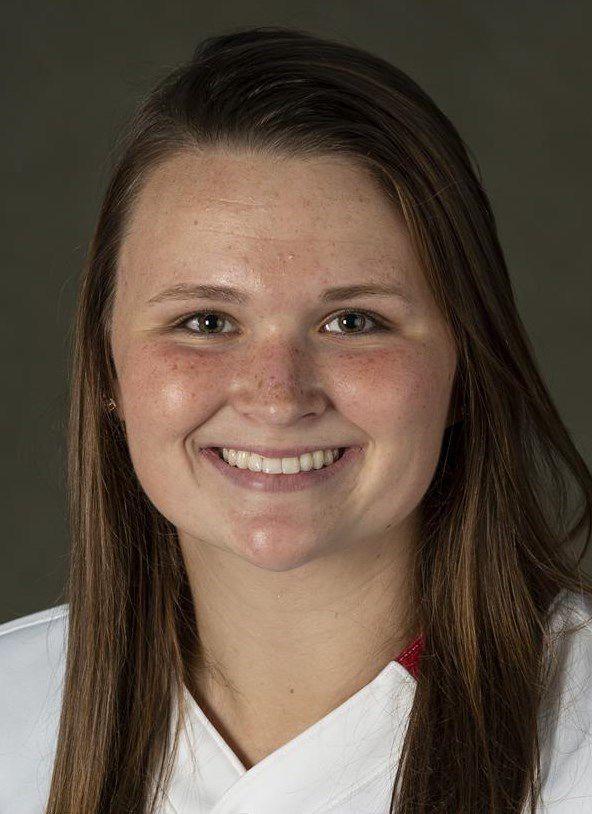 Konwent has more home runs (11) than strikeouts (10) in 105 at-bats. Her on-base percentage (.600) and slugging percentage (.962) also rank among the top 10 nationally.
Two weeks ago, she went 10-for-12 with two home runs, five doubles and six RBIs in a three-game sweep at Penn State.
"It's pretty rare," Badgers coach Yvette Healy said. "And it's fun to have a front-row seat to get to watch her because she's such a cool, talented kid."
Now add in that Konwent had her freshman and sophomore seasons cut to 13 games and wiped out altogether, respectively, because of shoulder surgeries, and the performance is all the more impressive.
Konwent has been the engine for the 25th-ranked Badgers, who have won eight straight games and are putting together one of the best seasons in program history.
UW (30-5, 7-2 league) opens a three-game series at Big Ten Conference co-leader Northwestern today.
In her past seven games, Konwent is batting .739 (17-for-23). She opened the season with a nine-game hitting streak after watching from the bench for most of the past two campaigns.
The former Westosha Central standout lived through what she called a brief grieving period after her two surgeries — the first to repair the labrum in her right arm and the second to address complications.
She credits an offseason experience last summer at Athletes in Action's Ultimate Training Camp for putting her in the right place to be able to rebound from the arm injuries.
"It completely transformed me as a person, especially mentally and spiritually," Konwent said. "I just feel like I haven't been able to perform at this capacity since high school, so it's been great."
Even with a better frame of mind entering the season, what she has done has surprised even her expectations. It's one thing to return from a long injury absence but another to be one of the best in the game over a two-month stretch.
Konwent wears a bulky brace on her right elbow to prevent further damage throughout her arm, but it hasn't limited her swing speed or her power through the hitting zone.
While she was on the sidelines in 2018, she helped in breaking down video of opponents, giving her an inside look at different pitchers and how their pitches move.
"I think the video really helped me understand where my strike zone would be, where my power zone's at," Konwent said.
Her reputation now precedes her. Last Saturday against Iowa, she barely saw a pitch to hit in her four plate appearances, though that didn't stop UW's offense.
The third of Konwent's three walks, in the fourth inning, loaded the bases for Taylor Johnson, who unloaded a grand slam to put the Badgers ahead 6-1.
"I've been keeping a mental track in my head of when I get walked," Konwent said. "For the majority, I score."
UW needed only 35 games to reach 30 victories, the fastest to that point in the program's 24 seasons. The Badgers had winning 30 games as a goal, so now they're raising that bar with 16 games left in the regular season.
Healy has been able to count on a large group of contributors, with freshman Maddie Schwartz joining the pitching staff that's anchored by Haley Hestekin and Kaitlyn Menz. Johnson also has a batting average above .400 and nine home runs.
Konwent's return to the lineup and hitting barrage, meanwhile, have made her a lot of fans in her teammates.
"Kayla's a special person," said Hestekin, a sophomore who's Konwent's roommate. "There's nobody quite like her. To go through everything that she did medically, and the physical and mental toll that that took on her, she's so incredibly strong to be able to do that.
"To come back and just be absolutely killing it, it's so awesome. I couldn't be happier for her. She deserves it."