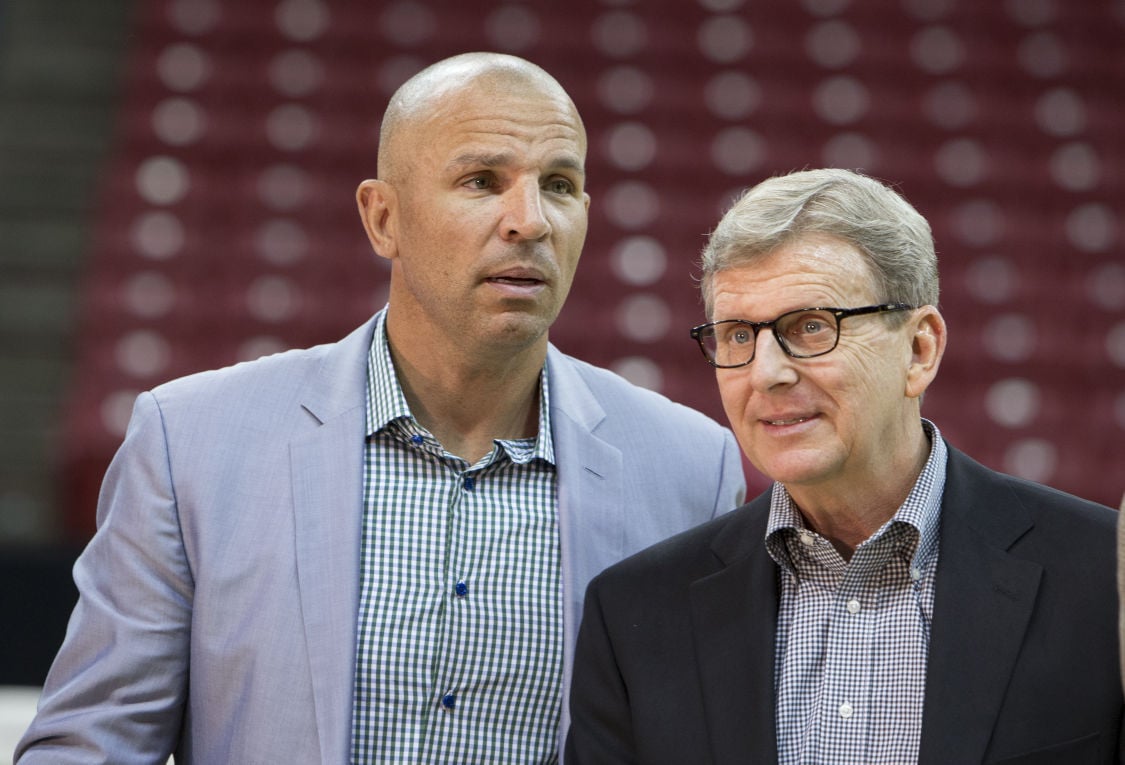 The Milwaukee Bucks now have a firm timetable on the succession plan that will have general manager John Hammond passing the torch to assistant GM Justin Zanik.
Hammond signed a contract extension on Thursday that carries him through the end of the 2017-18 season, a person with knowledge of the situation told The Associated Press. After that time, Hammond will serve as a consultant to the team as Zanik is elevated to the GM role.
The person spoke on condition of anonymity because the Bucks have not announced the extension.
Zanik was hired away from the Utah Jazz in June to be groomed as Hammond's successor.
The 61-year-old Hammond has been the Bucks GM since 2008. He has forged a reputation over the years for having a keen eye for talent in the middle of draft and his role in bringing in Giannis Antetokounmpo, Khris Middleton and Jabari Parker has helped give the Bucks a promising young roster.
You have free articles remaining.
With coach Jason Kidd signing a three-year contract extension this summer and Zanik waiting in the wings to assume the main front office duties, the Bucks are set up to have consistent leadership at the top for the immediate future.
Owners Wesley Edens and Marc Lasry have emphasized continuity in their early years at the helm in Milwaukee, where the Bucks are building a new arena to help breathe more life into a franchise considered to be on the rise.
Yahoo Sports first reported the extension.
While completing his work as a top executive, Hammond will serve as a mentor to Zanik, imparting his experience in the role of general manager to help Zanik prepare to take over in the spring of 2018.
After going a surprising 41-41 and making the playoffs two years ago, Hammond and the Bucks made a big splash in free agency by landing big man Greg Monroe. But the assumed jump in the standings never came, and the Bucks stumbled to a 33-49 finish last year to miss the postseason.
Now it's up to Hammond, Zanik and Kidd to reclaim the momentum of two years ago.