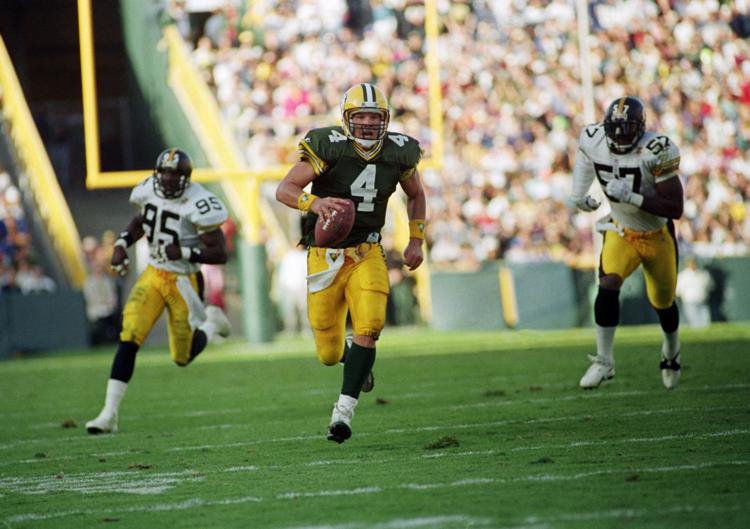 No. 1: Packers acquire quarterback Brett Favre from the Atlanta Falcons for a first-round draft pick (No. 19 overall) on Feb. 11, 1992.
After hiring coach Mike Holmgren, first-year general manager Ron Wolf went looking for a quarterback. He found one in Atlanta, where Favre had spent his rookie year buried on the Falcons depth chart and enjoying the Atlanta nightlife after being selected in the second round (No. 33 overall) of the 1991 draft.
Wolf was criticized for giving up a No. 1 draft pick for Favre, but he had another No. 1 pick (No. 5, Terrell Buckley) in the 1992 draft and a long-held conviction that Favre was the best player in the 1991 draft. Wolf's belief was warranted as Favre and third-round cornerback Aeneas Williams are the only Hall of Famers from the 1991 draft class.
Favre started every game in Green Bay for 16 seasons, winning three straight MVP awards, leading the Packers to two Super Bowls — winning one — and breaking almost every NFL career passing record in his 20 seasons in the league. More important, he was the player most responsible for leading the Packers franchise back to its former glory. Atlanta used the first-round pick on running back Tony Smith, Favre's former teammate at Southern Mississippi, but Smith was a bust, rushing for 329 yards and catching two passes in three NFL seasons.