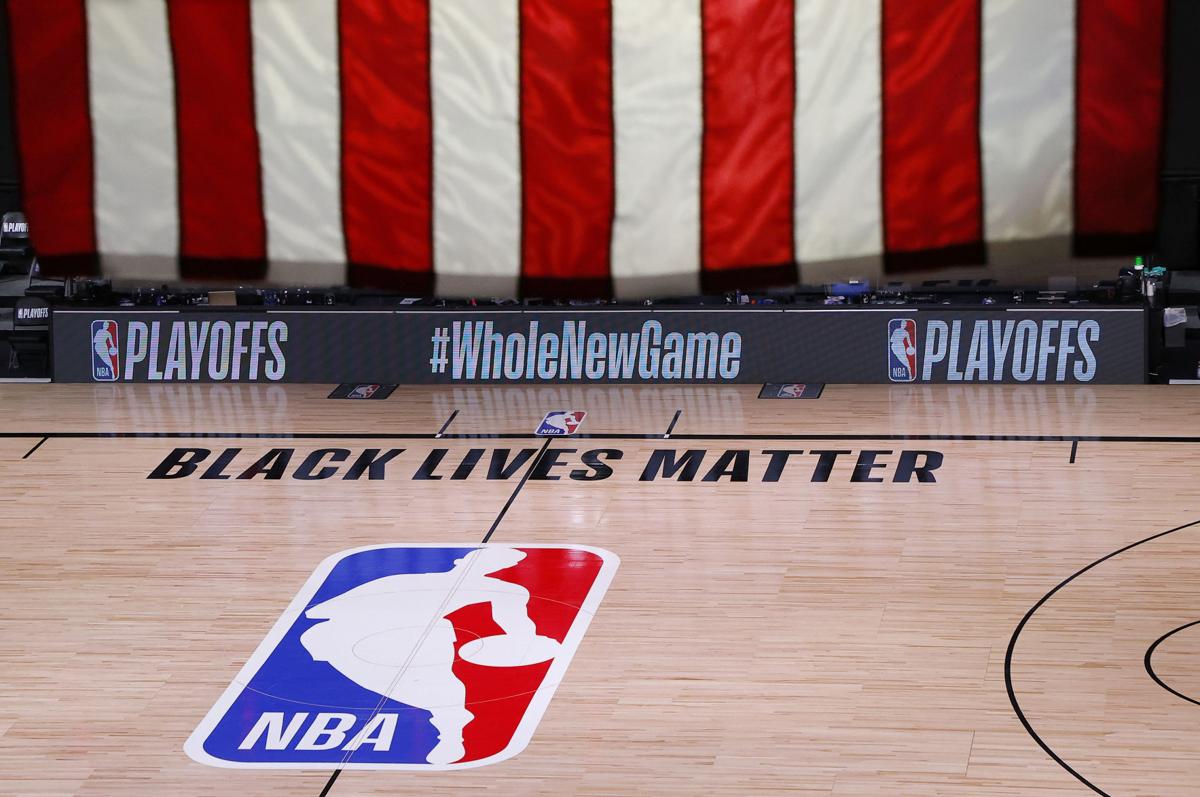 LAKE BUENA VISTA, Fla. — An unprecedented NBA walkout over racial injustice postponed a second day of the playoffs Thursday, although players pledged to finish the postseason even as they wrestled with their emotions about wanting to bring change in their communities.
For now, the basketball courts in the NBA's virus-free bubble at Disney World remained empty. And other athletes across the sports world also said they weren't ready to resume playing.
They are still angry and emotional after the shooting of Jacob Blake, a Black man, by police in Kenosha. NBA players considered not playing again the rest of the postseason and going home to their communities, though they decided Thursday they wanted to continue, according to a person with knowledge of the details.
"We obviously agree that whether we play or not, we still have to do our best to make change and we still have to do our part in the community," Orlando guard Michael Carter-Williams said.
The Milwaukee Bucks sparked the NBA walkout on Wednesday when they refused to take the court for their playoff game against the Orlando Magic.
The NBA decided to postpone three more games Thursday to join the three that weren't played a day earlier.
NBA spokesman Mike Bass said the league hoped to resume Friday or Saturday; ESPN reported the latter is likely. He added in as statement that a group of players at Disney would hold a video conference call later Thursday with representatives of the owners, including Michael Jordan, and National Basketball Players Association to discuss the next steps.
The tennis tours had already decided they would pause play Thursday at the Western & Southern Open in Flushing Meadows, New York; nine NFL teams canceled practices; and the NHL postponed two nights of playoff games, with all four games rescheduled beginning Saturday.
A second night of WNBA games also were postponed and other teams and sports pondered whether they would play on.
"This is not a strike. This is not a boycott. This is a affirmatively day of reflection, a day of informed action and mobilization," WNBA players' union president Nneka Ogwumike said on ESPN.
Seven Major League Baseball games also were postponed.
Before coming to Disney, many NBA players wrestled for weeks about whether it was even right to play, fearing that a return to games would take attention off the deaths of, among others, Breonna Taylor and George Floyd in recent months.
They ultimately decided that playing would give them the largest platform — while also providing a bigger target for critics.
The NBA's relationship with the White House eroded when Donald Trump was elected after President Barack Obama was close with some players and officials. Trump was critical of the league again Thursday.
"They've become like a political organization, and that's not a good thing," Trump told reporters, noting that the league's ratings are down from previous seasons. "I don't think that's a good thing for sports or for the country."
Earlier Thursday, Vice President Mike Pence's chief of staff Marc Short said in a CNN interview the NBA protests are "absurd and silly" when compared to their response to ongoing to human rights violations in China.
---
A look at a historic day in Wisconsin pro sports