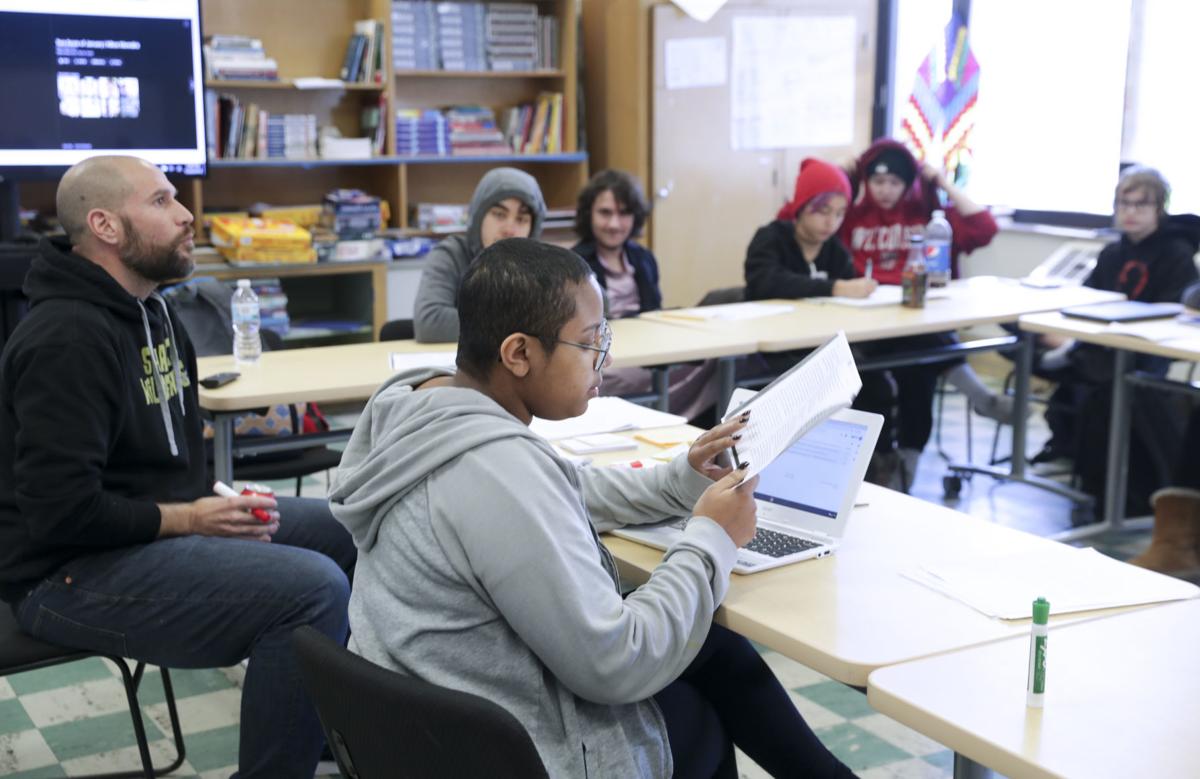 The Beatles play in a science class as students dissect the heart of a deer bagged by a student's neighbor.
There's a school dog, a 9-year-old yellow lab named Crawford, on hand to provide struggling students with emotional support.
Classes tend to be small, students get a generous 10 minutes to pass between them — and with no nerve-jangling bells to harass the tardy — and everyone, principal included, goes by his or her first name.
In the parlance of American education, "alternative school" typically refers to a place for children who have difficulty behaving or learning — a place for the "at risk" or, more bluntly, "the bad kids."
Madison's Malcom Shabazz City High School is not that. Launched in 1971, its roots in the counter-cultural, "unschooling" movement of the times remain evident today.
"Against structure, against traditional schooling," is the way principal Aric Soderbloom described them.
Collaborative, discussion-based learning is paramount. Lectures and multiple-choice tests are not. In line with the school's self-taught namesake, better known as Malcolm X, students are provided with opportunities to choose their own educational paths by completing projects or even teaching their own classes on subjects of their choosing.
"We want students doing real-life leadership," Soderbloom said.
Senior Gaia Braman-Wanek, 17, described a class she took on Dracula that looked at the story in book and film and gave students a chance to study its effect on genre. Senior Elliot Cory, 17, created and taught — with assistance from the teacher — a class on space exploration. Some classes provide opportunities to travel or work in the local community.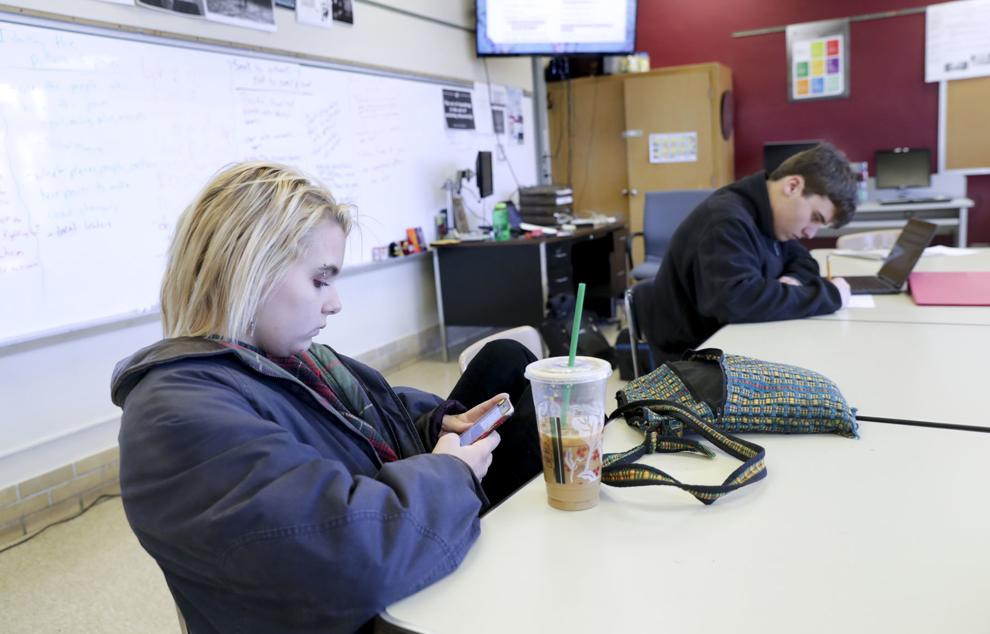 If there's a theme running among Shabazz students, it's that most have been bullied or otherwise singled out as different when they were in traditional schools, students say.
Among the school's required classes is "Mirrors of Discrimination," where on a recent December afternoon teacher Aaron Kaio asked his students for a definition of "implicit bias."
It's like "subconsciously making a judgment on someone even when you're not trying to," said 16-year-old sophomore Danielle Ford.
"I don't think respect and kindness are like the normals at other schools," 16-year-old junior Noelle Livingston said later. "The connection you have with your teachers (at Shabazz) is just one of the most outstanding things."
Shabazz is intentional about providing an antidote to the general meanness that can be part of the traditional American high school experience, with Soderbloom saying its anti-bullying policy dates back at least 21 years.
Students seem to respond.
At a regular high school, "everyone (is) in it for themselves," said Cory, but at Shabazz, students feel they can count on their classmates.
"When I went to my home school, I just felt like I was a dead body," said Skylar Bull Lyon, an 18-year-old senior.
During a discussion between students and a reporter, Braman-Wanek said she's interested in working in the field of psychology, and 17-year-old senior Grace Dorschel piped up: "You'd be so good at that!"
Some of that mutual support might stem from the choice they all made to go to the school, Dorschel said: "We all applied to come here. We all advocated for ourselves to be here."
Among the schools the seniors in the group say they plan to attend after graduation are UW-Milwaukee, Hamline University, Ripon College, Edgewood College, Madison Area Technical College and the Art Academy of Cincinnati.