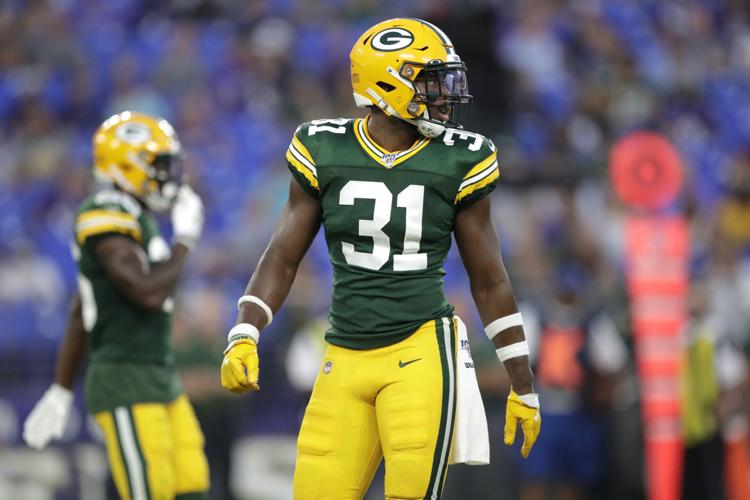 Locked in: Adrian Amos (above), Darnell Savage, Raven Greene.
On the bubble: Josh Jones, Natrell Jamerson, Will Redmond, Ibraheim Campbell.
Register for more free articles
Stay logged in to skip the surveys
Not happenin', Cap'n: Mike Tyson, Tray Matthews.
Number of roster spots: 4
Greene got extended work to start camp while Savage was out following a dental issue, and he locked up a roster spot with his play and versatility. He's been the sixth man in the dime defense, serving as the safety/linebacker hybrid instead of Jones. Bringing back Campbell, who is coming off a torn ACL, meant the return of a player the Packers liked a lot last season before his injury. He's on PUP and probably will stay there to start the year — but should be a contributor once eligible to return. For now, Jamerson and Redmond are both options for the fourth spot, and both have the versatility to play cornerback, too. The wildcard here is Jones, who has been sitting out practices with what the team has said is an illness. After his offseason of discontent and request for a trade, it's hard to see the point in keeping the 2017 second-round pick who clearly needs a fresh start elsewhere.