The earliest toy ads in this look through the archives reveal the limitations of both manufacturing and worldview of early 20th Century America. A look at the offensive "Mammy" Tinker Toy ad in particular shows us just how much American culture has changed. On the other hand, some toys, like dolls, trains, trucks, strollers, bicycles and teddy bears, are a constant through the decades.
"What joyous, gladsome tidings for the kiddies! What a wonder world Toyland is to them. Make the children happy, bring them here tomorrow and Saturday and see their eyes sparkle, hear the exclamations of delight as they stand amazed before the glittering display of tempting playthings." - Alexander Komhauser Co., 1921
"Here's a Radio message every Madison youngster is interested in! For three long months, Loken's has been trying to get Santa Claus to visit you, and to show you all the new toys he has for you this year. And the Radio tells us that he'll be here tomorrow night. As he ordered – our windows will be ready, and he will have plenty of room to show you the toys he has been getting ready way up there at the North Pole." - Loken Brothers, 1923.
Wisconsin State Journal toy ads: 1920s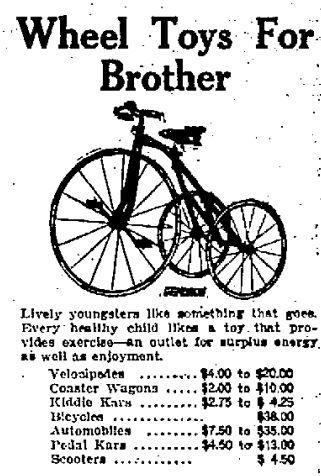 Wisconsin State Journal toy ads: 1920s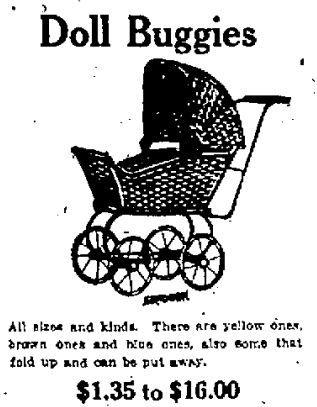 Wisconsin State Journal toy ads: 1920s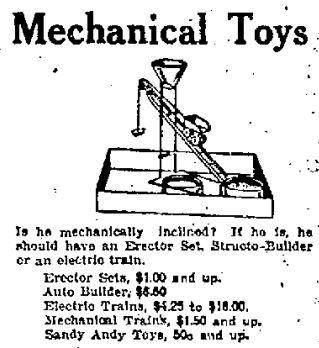 Wisconsin State Journal toy ads: 1920s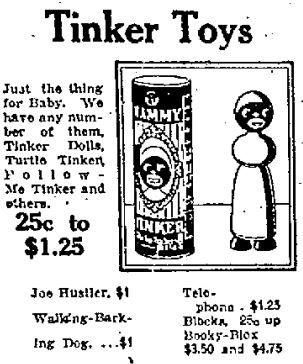 Wisconsin State Journal toy ads: 1920s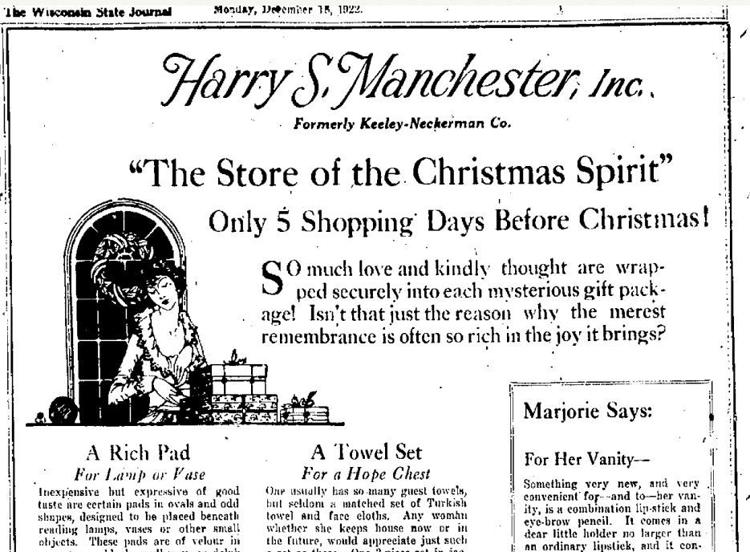 Wisconsin State Journal toy ads: 1920s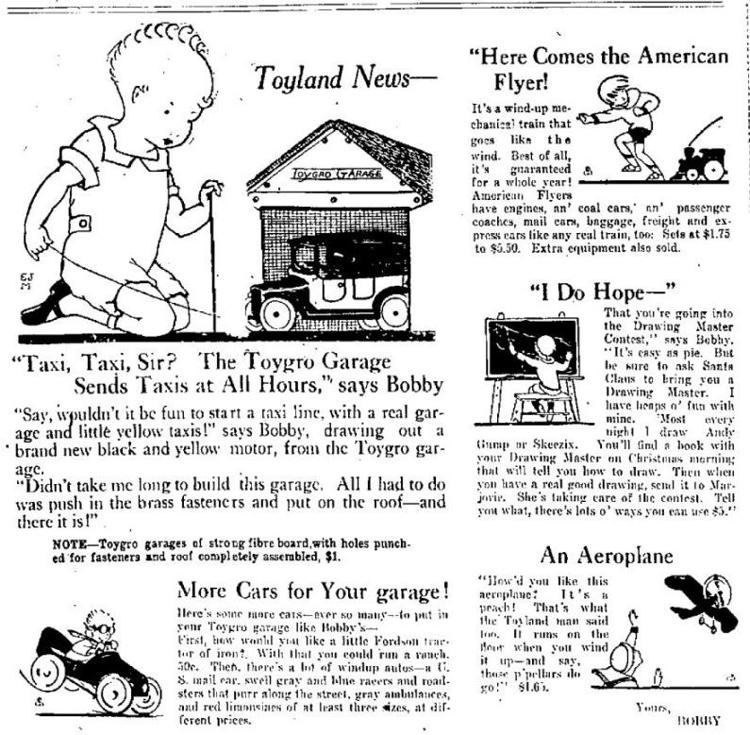 Wisconsin State Journal toy ads: 1920s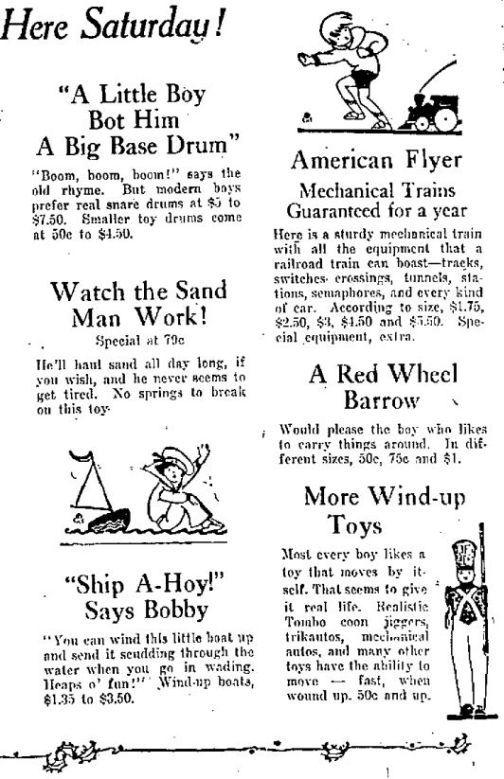 Wisconsin State Journal toy ads: 1920s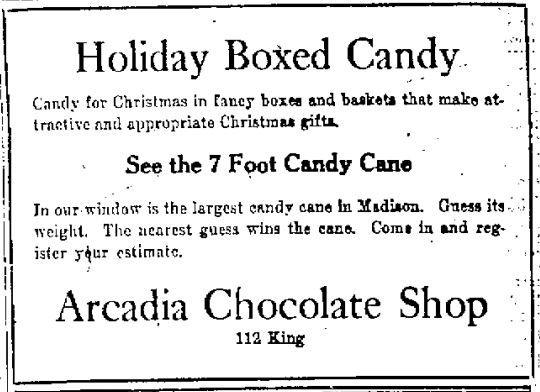 Wisconsin State Journal toy ads: 1920s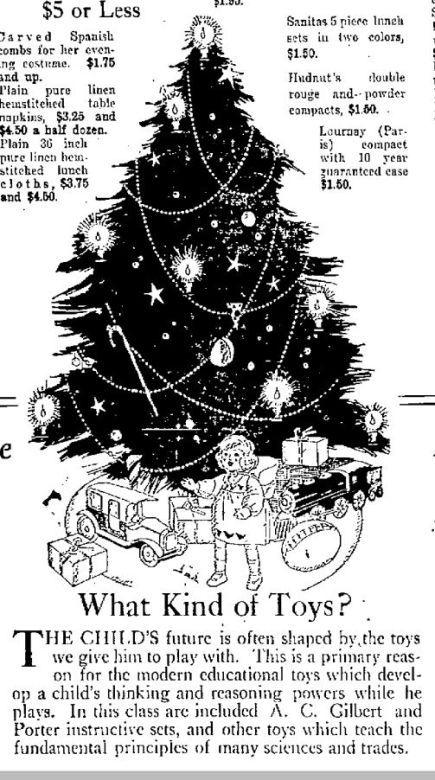 Wisconsin State Journal toy ads: 1920s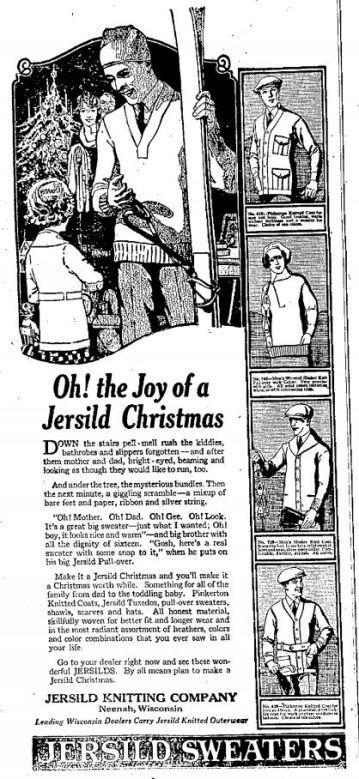 Wisconsin State Journal toy ads: 1920s
Wisconsin State Journal toy ads: 1920s
Wisconsin State Journal toy ads: 1920s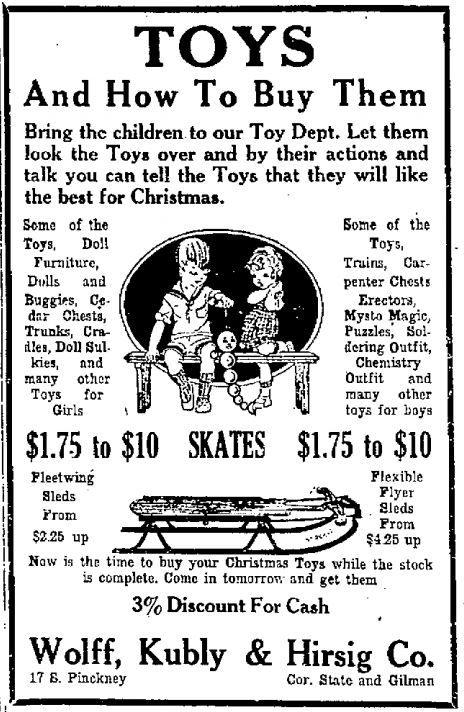 Wisconsin State Journal toy ads: 1920s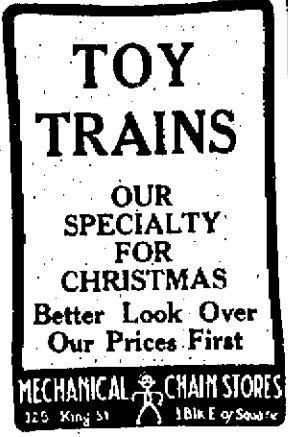 Wisconsin State Journal toy ads: 1920s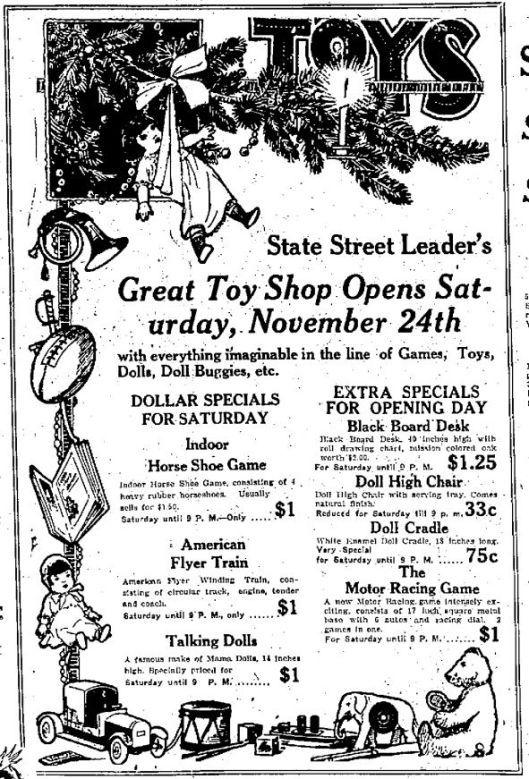 Wisconsin State Journal toy ads: 1920s