Assembly Speaker Robin Vos, R-Rochester, has emerged as the most powerful Republican in state government after the midterm election. Here's how he got there:
1850s: Relatives settle in Racine County, where they work as dairy farmers.
1968: Born in the city of Burlington in Racine County.
1986: Graduates from Burlington High School.
1989-1991: Attends UW-Whitewater, and is appointed a student representative on the UW Board of Regents by Tommy Thompson. While there his roommate is future White House chief of staff Reince Priebus. He graduates with a double major in political science and public relations.
1991: Works as a legislative assistant for state Rep. Jim Ladwig from Racine County. Also works for Bonnie Ladwig, Jim's successor.
1994: Named congressional district director for Republican U.S. Rep. Mark Neumann.
1994: Elected a Racine County Board Supervisor, serving for 10 years.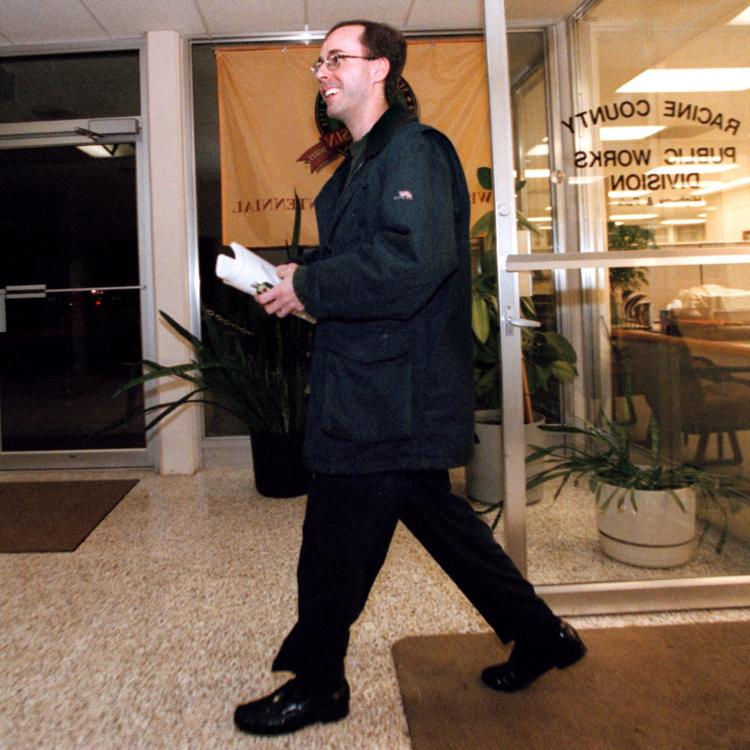 1996: Purchases Rojos Popcorn in Burlington.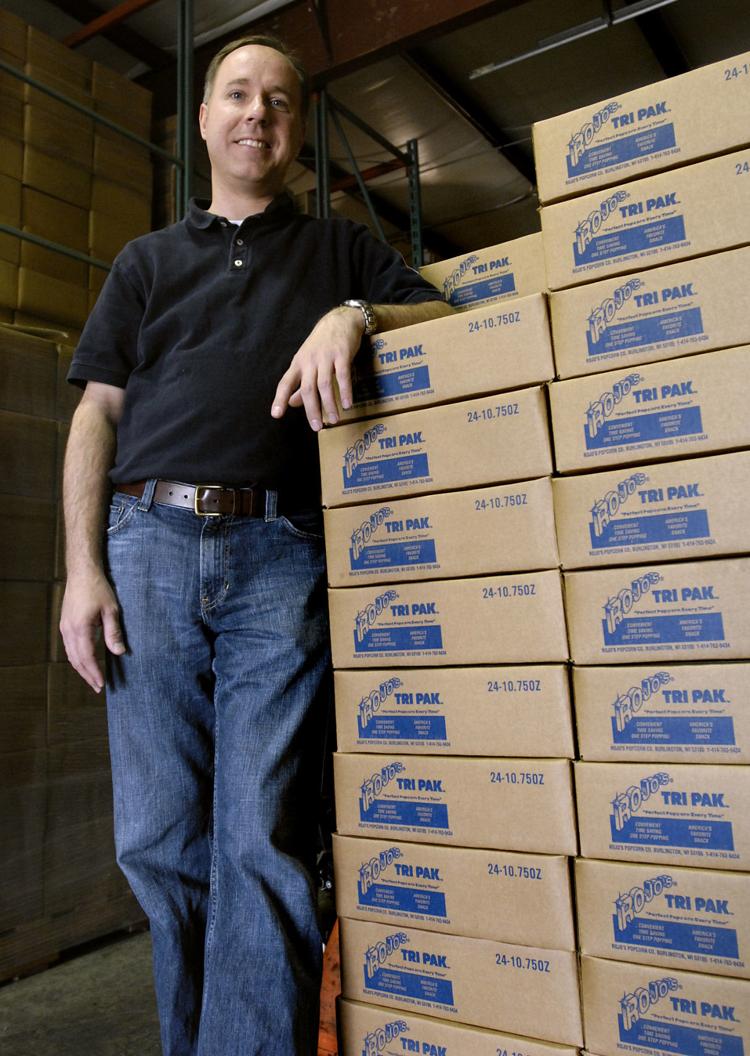 2004: Meets second wife Samantha Schmitt during the George W. Bush campaign. They marry in California in August 2008.
June 2004: Announces intent to run for the Assembly District 63 seat. He runs unopposed, winning the seat in November.
August 2005: Leads Republican lawmakers in calling for halving the gas tax from Sept. 1 to Dec. 31 as part of a gas tax holiday.
November 2006: Holds his Assembly seat by defeating Democrat Tim Daley.
2007: Votes to create the nonpartisan Government Accountability Board.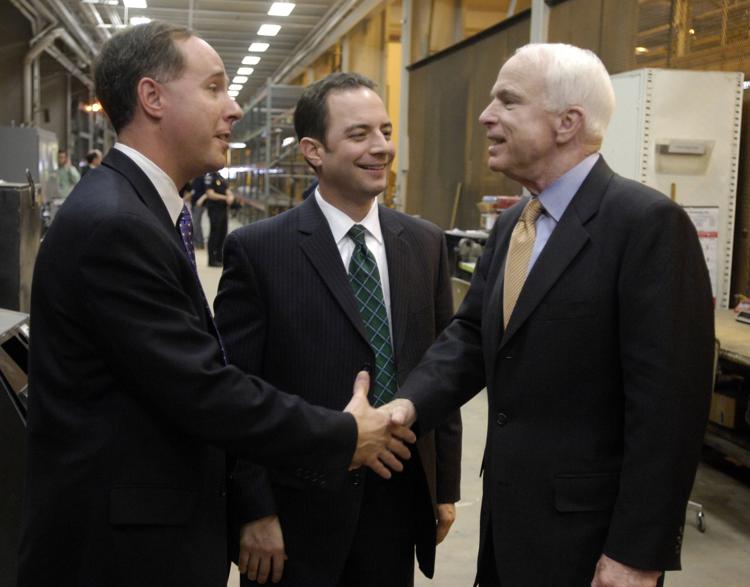 June 2008: Endorses Republican presidential candidate Sen. John McCain.
November 2008: Wins another two-year term defeating Democrat Linda Flashinski.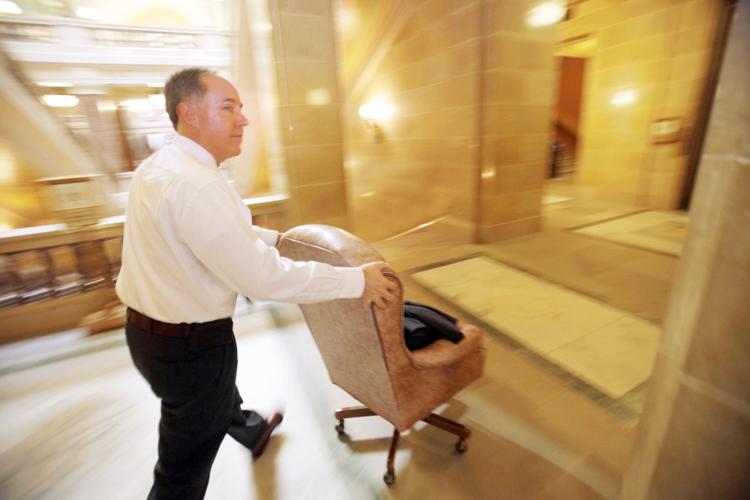 November 2010: After winning an uncontested race for his seat, named a co-chairman of the Legislature's powerful Joint Finance Committee.
February-May 2011: Becomes a key player during debate of Gov. Scott Walker's controversial budget repair bill, later known as Act 10, which severely weakened public sector unions.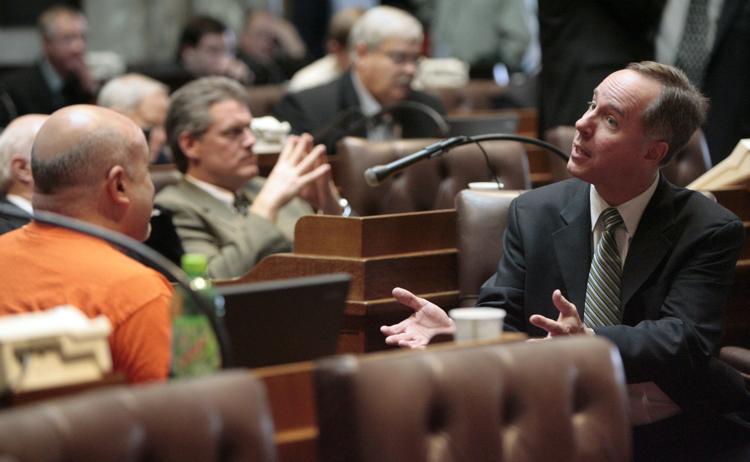 2011: Named American Legislative Exchange Council state chairman for Wisconsin, and helps push an ALEC sponsored voter ID law through the Assembly. Co-sponsors a bill repealing same-day voter registration.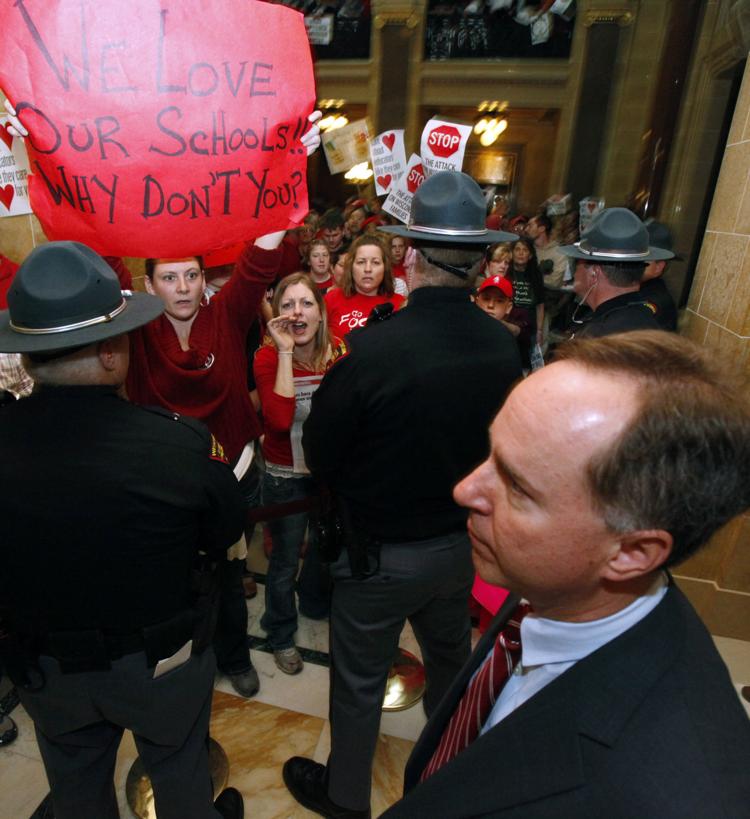 2012: Authors and helps pass a bill that would change the recall law to limit its use to crimes and malfeasance. The legislation dies in the Senate.
August 2012: Legally separates from wife, agreeing to pay her $250,000 over five years plus other expenses in exchange for her not speaking publicly about their marriage and not changing her Facebook marital status until after the 2012 election.
October 2012: Racine County Sheriff's Department investigates a voter fraud complaint against his estranged wife who lived in Idaho. The complaint is dismissed because "she was out of the state for temporary purposes with an intent to return."
November 2012: After winning re-election over Democrat Kelley Albrecht, is named speaker of the Assembly by a unanimous voice vote.
December 2012: As incoming Assembly Speaker appoints Democrats to co-lead two of the body's 44 standing committees.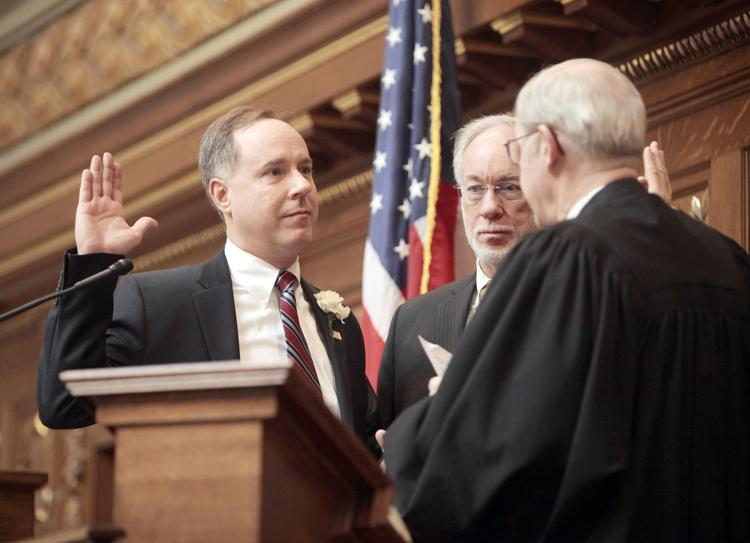 March 2014: Calls for removal of state Rep. Bill Kramer, R-Waukesha, amid sexual harassment allegations.
October 2014: Says Kevin Kennedy, head of Wisconsin's elections agency, has to go.
November 2014: Defeats Bryn Biemeck in the Republican primary, and is re-elected to another term, defeating Democrat Andy Mitchell in the general election.
July 2015: In the face of withering criticism, is forced to retreat from a provision he drafted and added to the state budget that would have gutted the state's open records law.
February 2016: Pushes his school voucher proposal, that limits the amount of property taxes school districts can raise.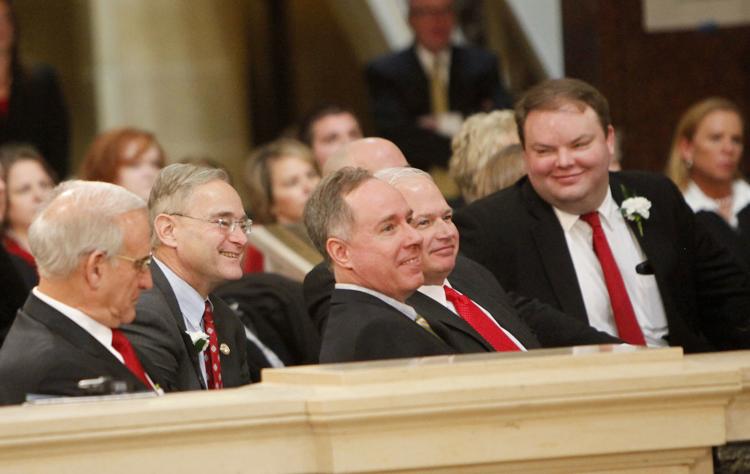 2016 presidential primary: Endorses Florida Sen. Marco Rubio for president. After Rubio drops out of race, endorses Texas Sen. Ted Cruz.
November 2016: Defeats Democrat Andy Mitchell in the Assembly District 63 election.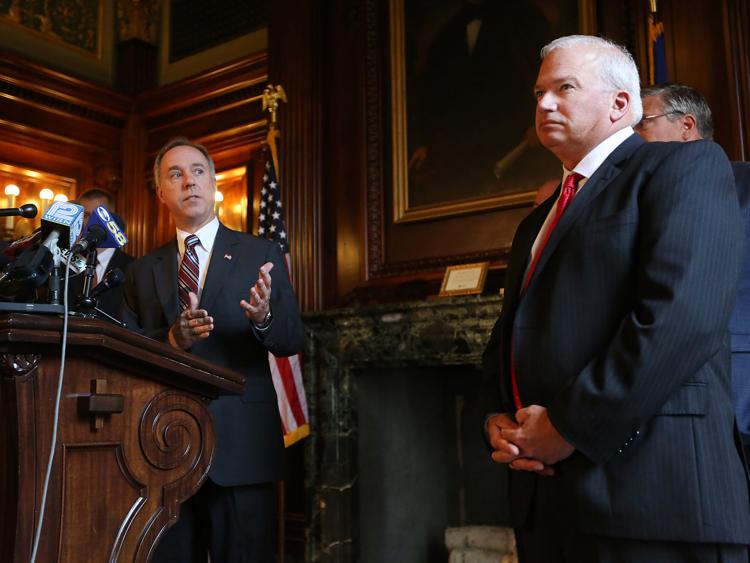 February 2017: Uses taxpayer money to charter state plane and fly with two other Republican lawmakers to Ohio.
August 2017: Takes a free trip with lobbyists to London paid for by the conservative GOPAC Education Fund.
September 2017: After attending a leadership summit in France paid for by the National Conference of State Legislatures, marries Michelle Litjens, a former state lawmaker, in Italy.
October 2017: Apologizes for calling three Republican senators "terrorists" after they struck a last-second budget deal with Walker.
December 2017: Along with Republican legislative leaders, calls for the resignations of state Elections and Ethics officials.
April 2018: Announces he will not run for the 1st Congressional District seat vacated by Paul Ryan.
November 2018: After defeating Democrat Joel Jacobsen, reveals effort to curtail the governor's powers during a lame-duck session, before Gov.-elect Tony Evers takes office.
Be the first to know
Get local news delivered to your inbox!