You're receiving this weekly newsletter because you have some role or level of access related to the production of podcasts for Lee Enterprises.
If you're bummed to find this in your inbox and don't want to receive it anymore I'm sure there's an unsubscribe button ... somewhere.
---
Ahoy!
Good morning, pod posse pardners!
Hope everyone's doing well out there!
Not a ton to get into this week. Pretty much lots of "getting ahead of things" over in my neck of the woods with pre-production on some a new quickie true-crime installment and getting more nuts/bolts worked out with the Sip 'N Sam Showdown.
The summertime months are a good time for all that, the "getting ahead of things" sort of planning.
There's that fable about the ants and the grasshopper right? Ants stocking up for the winter all summer and the grasshopper being way too chill about prepping, just playing his fiddle all the time apparently, and when the chilly lean times hit he's in a bad way. We can think about that in terms of audio content too, yeah? Get the next few months sketched out so you can lean on that sturdy structure down the road? That's the takeaway!
Any which way, here's the email!
---
Paywalled Shows (cont.)
Still working on that cool new stuff I mentioned last week about Sip 'N Sam Showdown, first subscriber only podcast feed, but there's not much to add about it this week. Should have some more concrete updates next week!
Lots of nitty gritty details are still getting sorted, but the process is going to be to have a dedicated feed that anyone and everyone can sign up for and into that feed we'll put truncated episodes that will get monetized with advertising and give a taste of the larger paid episodes. The larger episodes will get a separate feed with a unique link for each subscriber that will be accessible behind a paywall through Supporting Cast.
This is the first time we're dabbling with something like this, but it's been out there as something to explore for a while now so it's needless to say pretty exciting to see how it will work in the coming months for its own sake but more importantly to open the conversation of applying it to other shows.
---
Music!
You should check out pixabay for music you can use to freshen up your show. Only caveat is to make sure you're crediting the artist(s) if that's specifically outlined in the licenses.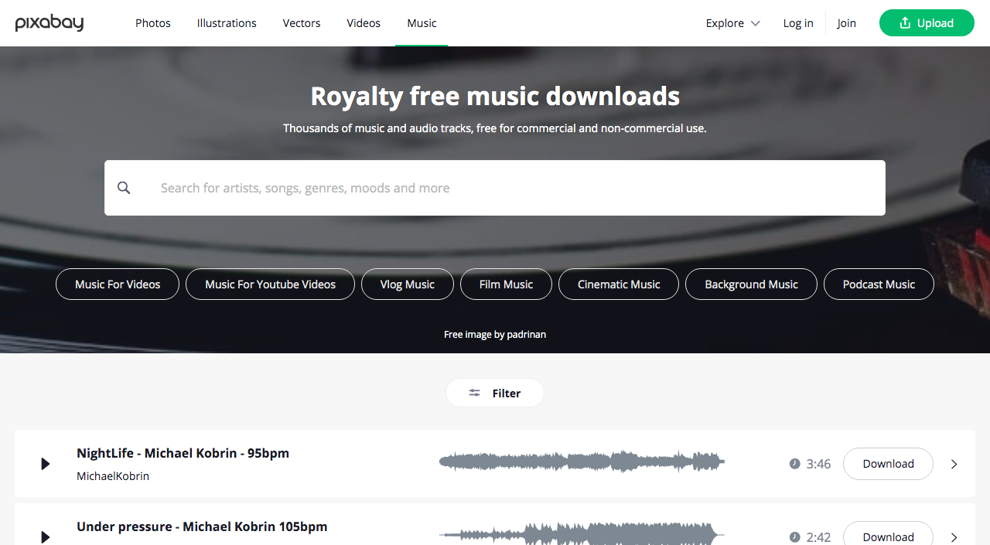 ---
Anything else?
That's about it on my end for this week. Still working on lots of odds and ends on my side of your inbox, but don't hesitate to holler if there's something I can do to help with anything you guys are working on and I'll lend as big an ear as I can.
Stay safe out there and I'll see ya here next week!
---
Podcast Operations Manager
2001 Fish Hatchery Road • Madison, WI 53713
---
"Little by little does the trick." ― Aesop