You're receiving this weekly newsletter because you have some role or level of access related to the production of podcasts for Lee Enterprises.
If you're bummed to find this in your inbox and don't want to receive it anymore I'm sure there's an unsubscribe button ... somewhere.
---
Good morning!
Howdy howdy howdy, pod posse pardners!
Hope everyone's doing well out there!
Gonna keep it short and sweet this morning for you fine folks.
Biggest news from my desk is that the new season of Late Edition Crime Beat Chronicles is up and running with the first two episodes already online. This one, covering Nebraska's "Creighton Killer," is a slightly more stripped down affair compared to the Girl Scout Murders, but no less interesting or thoroughly reported and researched on the part of the journalists involved.

Check it out and subscribe if you haven't and let me know if there's any potential stories kicking around your neck of the woods that might be worth taking a look at for future seasons.
So far these two are murder and trial related which is no doubt a solid place to start so far as gathering intrigue and the like, but we can for sure expand out into other sorts of "crimes"as well if you've got a line on big time heists or politically charged graft that has a solid spine with something resembling a beginning/middle/end story structure running through it.
I told you up front this was gonna be a short one and here we are at the end already.
---
SoundTrap
One thing that's been something I've hit on since the beginning here has been editing software.
Finding good (free!) multitrack editing programs to add music and tweak intros/outros and trim out any extraneous fat is not an easy task, but I wanted to resurface SoundTrap which I've mentioned before but is for sure worth checking out if you're interested in elevating things past what Audacity's capable of.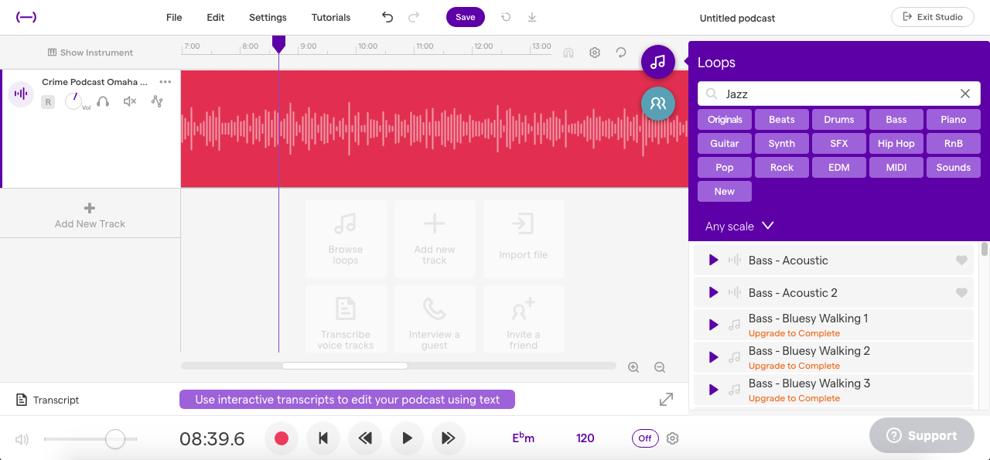 SoundTrap was a standalone app/site that was bought up by Spotify a year or two around the time that they were really looking to expand their presence in the podcast space, a mission that they have since accomplished to varying degrees but that's neither here nor there maybe.
Spotify didn't seem to do much with it so far as support or promotion, but it's still out there and so long as you don't mind a weird learning curve and some long-ish wait times for saving your projects (and waiting for their servers to let you export to an mp3) it's one of the easiest to access and most robust options I've come across.
So: Give it a shot and get back to me with what you think!
---
Anything else?
That's about it on my end for this week. Still working on getting the next season of the true crime show planned out and edited and promoted and pushed on out the door, but holler if there's anything I can ever do to help with anything you guys are working on and I'll lend as big an ear as I can.
Stay safe out there and I'll see ya here next week!
---
Podcast Operations Manager
2001 Fish Hatchery Road • Madison, WI 53713
---
"Action may not always bring happiness, but there is no happiness without action." ― William James