PFAS test results in Madison wells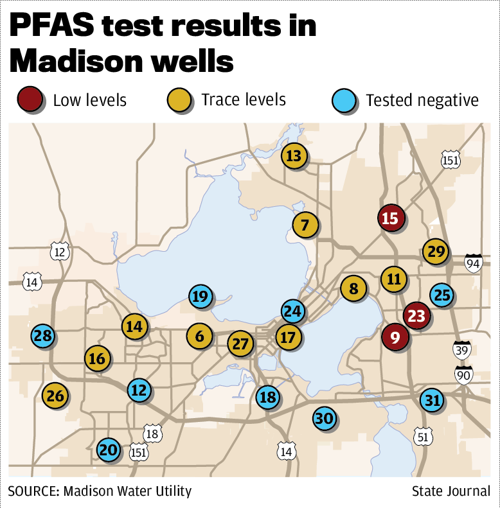 As featured on
"The levels are so small," the utility's water quality manager said. "We can demonstrate that there are detectable amounts, but in many cases we can't quantify those amounts with a lot of certainty."
In a sample taken in August, radium concentrations exceeded the federal limit in Well 19 near Picnic Point, the primary water source for most of the UW-Madison campus, including the American Family Children's Hospital.
The Madison Water Utility reported no violations in its annual water quality report, which was released this week and details levels of 18 pollutants and radioactive material as well as some currently unregulated contaminants and disinfectants.