I have been around long enough to hear plenty of rhetoric about why Madison shouldn't do something bold. People become skeptical about big changes and tend to envision a "worst case scenario." Sometimes politicians exploit people's fear of change and mislead the public.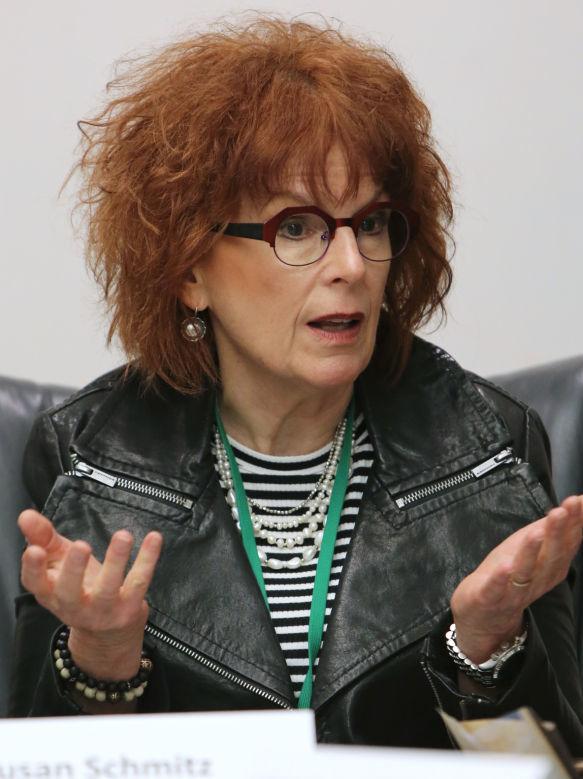 In the case of the F-35s fight jets arriving at Truax Field in Madison to replace the F-16s, a local politician has deliberately misled us. On the floor of the Assembly, Rep. Chris Taylor said the F-35s are four times louder than the F-16s, a statement not supported by the Draft Environmental Impact Statement. She said the F-35s are typically flown in afterburner, raising concerns the jets will be louder than noted in the impact statement. This has been refuted by the Air Force. Thankfully, 119 of 132 state lawmakers saw through her rhetoric and put the Legislature on record in support of the 115th Fighter Wing and its F-35 mission.
I proudly serve on the Badger Air Community Council and have learned a lot about the 115th Fighter Wing and the replacement of the F-16s with the F-35s. The public needs to be heard. They also need honest, correct information. 
I would ask Rep. Taylor to communicate the truth. It is her duty as a political leader in a democratic system.
Susan Schmitz, Madison, former leader of Downtown Madison Inc.