What is the state Senate waiting for?
Winter has arrived early in Wisconsin, and the state budget includes $7.5 million in additional funding for Republican-led efforts to help the homeless. Yet the GOP-run Senate is sitting on eight bills that would advance the state's first coordinated and comprehensive action plan to provide stable housing, called "A Hand and A Home: Foundations for Success."
The Senate has only one floor session scheduled for the rest of the year. The Senate will meet to pass bills Tuesday.
Inexplicably, Senate leaders including Majority Leader Scott Fitzgerald, R-Juneau, have failed to include the popular and bipartisan homeless bills on Tuesday's agenda.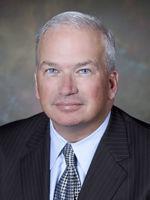 An estimated 20,000 people — including many children — are living out of cars, in tents or on the street, a special report by the Wisconsin State Journal and other newspapers across the state showed last month. These fellow Wisconsinites, who are struggling without a place to call home, need a hand up from their quiet suffering.
Instead, the state Senate is ignoring their plight and a bipartisan commitment to reduce homelessness in an effective way. That's shameful.
This isn't just a Madison problem. This is a challenge facing the entire state. And Wisconsin, unlike neighboring states, spends and does far less to help the homeless.
The homeless population is larger than panhandlers who sleep in high traffic areas Downtown. Due to a lack of affordable housing, many school …
State government is at a critical point in addressing this costly and morally distressing problem, as the recent special report — "Homelessness in Wisconsin — State at a crossroads" — showed with telling statistics and stories from across the state. The reporting project sprung from a symposium last summer, led by the Wisconsin Newspaper Association, which is now encouraging further action from lawmakers, business people, service providers and others.
The eight bills, all of them co-sponsored by Republican senators, would:
Provide short-term grants or loans to defray housing costs.
Help struggling people find housing.
Create more beds at emergency shelters.
Pay for skills training to escape homelessness.
Assist landlords with repairs to low-cost housing.
Expand grants for housing and related services.
It's time to get these sensible solutions done. No more excuses. No more political games. All of these bills have cleared the Assembly, and most have earned unanimous votes from key committees.
OUR VIEW: Senate action, bipartisan support key to finding, creating more stable housing
Senate Majority Leader Fitzgerald, who is running for Congress, should lead on this critical issue. He should prioritize these smart, effective and bipartisan bills now.
This should be easy. The Republican-run Legislature and Democratic Gov. Tony Evers already agreed to include this money in the state budget.
The Senate should act Tuesday to help the homeless get out of the cold and on their way to better lives.
Catch the latest in Opinion
Get opinion pieces, letters and editorials sent directly to your inbox weekly!