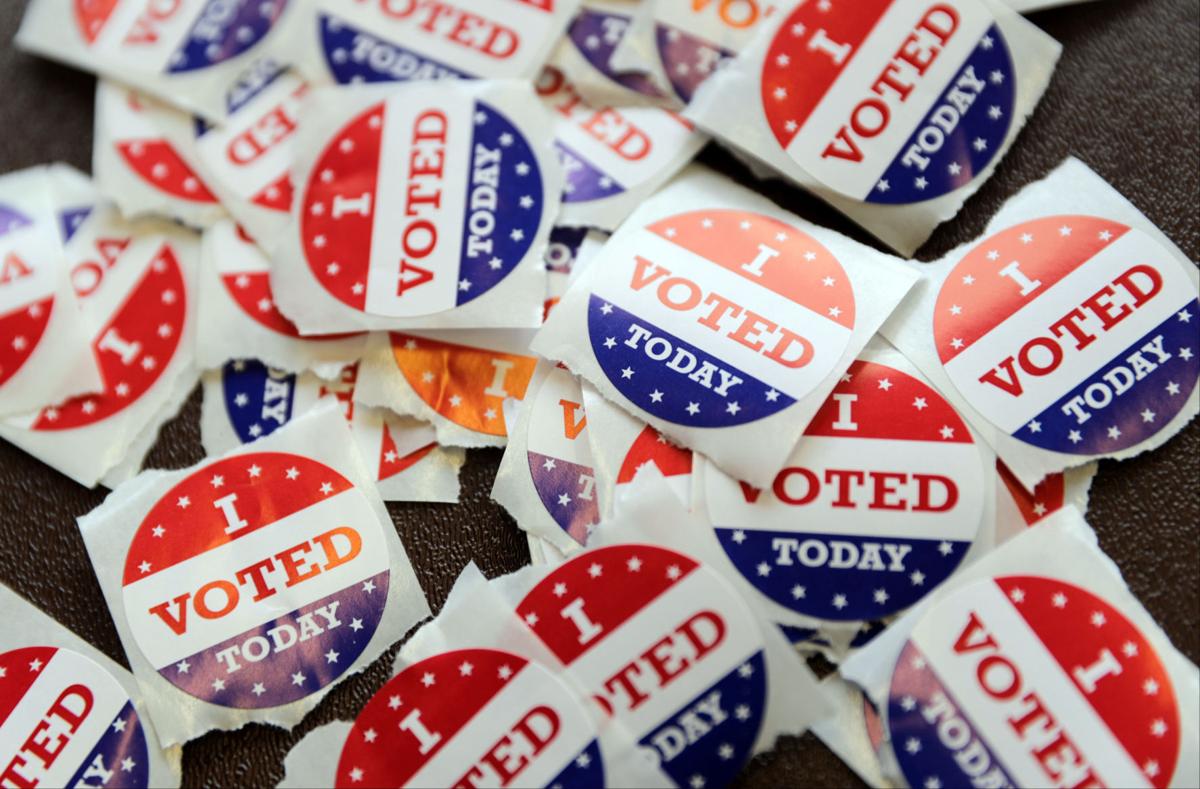 As a veteran of the United States Navy, I am among the generations of Americans who have served to protect our freedoms. Some of my fellow service members paid the ultimate sacrifice in defense of the ideals we hold dear. One of the most fundamental of those ideals is our right to vote.
After my service, I returned home to Wisconsin, where I had the opportunity to become an alumnus of two of Wisconsin's esteemed higher education institutions and meet my spouse. We have put down roots and started our own Badger family. The proud history of "Forward Wisconsin" is an ideal that has made our state a place to live. This ideal provided the bedrock on which the state elections are run. I am proud and honored to call Wisconsin home.
However, in the past year, the integrity of our election has faced new threats from right here at home.
Wisconsin became the focus of a national frenzy, where intentional disinformation around the results of the 2020 election ran rampant. Individuals sought to overturn the will of the people, disenfranchise voters in two counties with high populations of Black and Brown voters, and create mistrust in our elections.
They were ultimately unsuccessful, but their disinformation encouraged a violent attack on the U.S. Capitol in January. The dangerous narrative also put our hardworking elections officials in harm's way. Many received threats just for doing their job with integrity and honesty — for protecting democracy.
Now some lawmakers are using the dangerous rhetoric from November's election to threaten the ability for Wisconsinites — particularly veterans, seniors, people with disabilities, rural voters and voters who are Black and Brown — to make their voices heard. State politicians are continuing to suggest that the integrity of our democracy is up for debate.
They're proposing changes that will make it much more difficult for Wisconsin voters to cast an absentee ballot.
These restrictions would be a big problem for veterans like me. Many veterans voted absentee in this past election and in many previous elections because that method of voting is familiar to us. For years, we mailed in our ballots while we trained at military bases and when we served overseas so that we could participate in our democracy.
It isn't just veterans that proposed changes would affect. More than 1.2 million Wisconsinites returned their ballot in the mail last November in the midst of the coronavirus pandemic, and these changes could make it much harder for them to do so in the future.
There are certainly ways that Wisconsin can make our voting systems better, particularly how we run absentee voting. It all has to start with building trust and transparency. That can be done with commonsense measures like codifying ballot tracking, instituting a standard cure process, and expanding the pre-processing window.
Every voter should feel confident that their vote is counted, which means being able to track when their ballot is received and processed. Additionally, no one should have their vote needlessly thrown out. A standard cure process would mean that having the ability to fix small, honest mistakes on an absentee ballot is not limited to residents of big cities. Finally, giving our election officials more time to process and count absentee ballots will ensure we get election results in a timely manner.
Making it harder to vote absentee only hinders our ability to have a fair and inclusive democracy. The continued rhetoric questioning the integrity of our election system is harmful and undermines our long history of fair election in Wisconsin. It also jeopardizes America's standing across the globe and makes us vulnerable to outside threats and influences.
There are far more pressing issues in front of us. Continuing to rehash the results of the past election doesn't make our voting system any safer, and it doesn't address what really matters.
It's time to focus on getting our economy back up and running and focus on getting people vaccinated. If we want to talk about our election system and keep with the ideal of "Forward Wisconsin," lawmakers should work hard to make the system work more efficiently for all residents instead of making it needlessly more restrictive.
Zach Olson is a United States Navy Veteran who earned his master's in education from the University of Wisconsin and his bachelor's in geography from the University of Wisconsin-Whitewater. He enjoys Badger men's and women's hockey with his daughter and teaching her all of Wisconsin's school songs. On, Wisconsin!
Share your opinion on this topic by sending a letter to the editor to tctvoice@madison.com. Include your full name, hometown and phone number. Your name and town will be published. The phone number is for verification purposes only. Please keep your letter to 250 words or less.