Your letters to the Wisconsin State Journal
A collection of recent letters to the editor published in the Wisconsin State Journal.
State needs medical marijuana now -- Connie Palmer Smalley
I cannot be alone in observing how screwed up our drug policy in the United States is.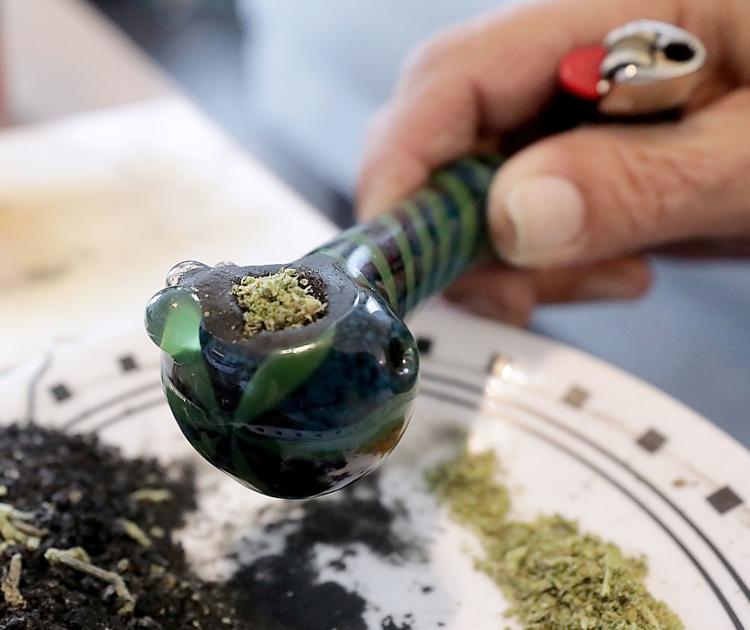 Having marijuana on the same schedule as heroin hurts marijuana's availability for pain and chronic debilities. So what do people turn to? Opiates.
Due to this misguided government position, opiate use has led to countless, needless deaths across the country. It's been called a crisis -- if so, then urgent action is required. Wisconsin must join the other 34 states that have legalized medical marijuana, and it must not be narrowly defined.
This step would be cost-effective, too, because we would need less costly medical attention to deal with opiate overdoses.
Connie Palmer Smalley, Madison
Admissions pressure harms students -- Niha Patankar
As a high school student, one of the biggest stressors for me and my friends is getting into college and all the steps along the way: getting good grades, keeping up with homework, maintaining multiple extracurricular activities and having a social life.
But the unfortunate truth is that, due to the small percent of students being accepted into top colleges, chances are we will not get into our dream schools. The recent celebrity college admissions scandal and increased debate about legacy students and affirmative action have begun to shed light on the issues concerning the college admissions process.
Are college admissions based on the intellectual capacity of students or a variety of other social factors? If kids can get into colleges by having rich parents or parents that went to prestigious colleges, then ordinary kids without these advantages are forced to work much harder to compete with advantaged students.
Unfortunately, the harder ordinary high school students have to work, the more they suffer socially and ​emotionally. We've seen recent statistical increases in sleep deprivation, anxiety and depression among teens. For the benefit of high school students across the nation, maybe it's time to change the college admissions system.
Niha Patankar, Fitchburg, West High School student
Support licenses for immigrants -- Francis Pauc
The Legislature's Joint Finance Committee has set dates for hearings on the governor's budget.
It is important for people to make their voices heard at these hearings for a variety of reasons, but it is especially necessary for citizens to speak up about the need to make driver's licenses available for residents of the state who are undocumented.
I often escort undocumented immigrants to their court appearances. With rare exceptions, they are in court because they have been driving without a license. They are driving without a license simply because Wisconsin won't allow them to have a valid license. These immigrants drive because they have to get to their jobs. In short, they are being criminalized because they are trying to support their families.
These people are trying to do the right thing, and yet they are forced to live in fear of deportation. What would make all Wisconsin residents safer: having undocumented immigrants driving without licenses, or allowing them to drive legally and with insurance?
Francis Pauc, Oak Creek
Cheer the beer, don't fear the beer -- Jim Bolitho
The writer of a letter to the editor Friday called attention to the early season success of the Milwaukee Brewers and suggested a new slogan: "Fear the Beer!"
A nice sentiment, but I think more appropriate to Milwaukee and all of Wisconsin would be: "Cheer the Beer!"
Jim Bolitho, town of Middleton
Arboretum deserving of honor -- Donna Silver
Congratulations to the many people over the years who have created the UW Arboretum on Madison's West Side. This Wisconsin treasure has recently been added to the National Register of Historical Places.
The 1,200-acre spread of gardens, woodlands, savannas and restored prairies rates a listing on the National Register of Historic Places.
The Arboretum has been a multi-generational project, starting with John Nolen's initial proposal in 1911. The cause was taken up by Michael Olbrich in the 1920s and the first acres were acquired in 1932. At its dedication in 1934, Aldo Leopold articulated its mission: to reclaim original Wisconsin landscapes. The National Register Award is, in large part, a recognition of this legacy of restoration ecology.
Since the 1930s, the Arboretum has grown into the resplendent nature preserve that we enjoy today, admired especially for its dazzling array of lilacs every May.
Wisconsin should feel proud of the Arboretum, but also of our larger ecological heritage. What other state can boast three of the country's (with international status as well) most prominent ecologists: John Muir, who grew up in Portage and then attended UW-Madison; Aldo Leopold, author of "Sand County Almanac" and "The Land Ethic"; and Gaylord Nelson, founder of Earth Day.
The National Register Award is a fitting reminder of this distinguished ecological tradition.
Donna Silver, Madison