A collection of recent letters to the editor published in the Wisconsin State Journal.
Trump is debasing America -- Mark Quinn
State Sen. Tom Tiffany, R-Minocqua, wrote a guest column in last Sunday's newspaper, "President in Milwaukee puts focus on the economy," that suggested we need to ignore whatever the current "flashy issue" is out there and instead applaud our economy, which Tiffany believes is the result of President Donald Trump's economic measures.
First, Sen. Tiffany need to be reminded our economy is largely the result of President Barack Obama's recession recovery efforts and global economic cycles. Trump slashing government regulations -- a practice that in part led to the Great Recession in 2008 -- and his attempts to eliminate necessary environmental safeguards indeed have given our economy a temporary boost.
But I am wondering what "flashy issues" Sen. Tiffany is referring to. Could it be the racist comments flung at the four congresswomen of color? Or is it the debasement of the desperate families seeking asylum from the horrors of their own country? It could be Trump's continual attack on any Democrat in Congress who calls him out, accusing them of being unpatriotic. Another "flashy issue" may be his claims that our media is an enemy of the people.
These actions alone are befitting a rogue tyrant from a distant third world country, not the leader of the free world and the president of this once-proud nation. Which "flashy issue" is it, senator?
Mark Quinn, Madison
Moon landing was fun in Madison -- Eric Cabot
I have actual proof that the State Journal did an excellent job of covering the Apollo 11 mission 50 years ago. Here's my story.
In 1969, I traveled with my family from the East Coast to Madison so my older brother could attend freshman orientation at UW. While my mom and dad stayed at a motel adjacent to what is now the Ho-Chunk Gaming Madison, I was forced to stay with my brother at Sellery Hall.
On the night of July 20 my brother was off getting indoctrinated by the radical student organization Students for Democratic Society, known as the SDS, leaving me to fend for myself. I wandered down to the TV room where a couple of guys were glued to the set watching -- you guessed it -- Neil Armstrong and Buzz Aldrin's awesome lunar adventure.
I ended up moving to Madison myself 25 years later and while rummaging around the cabinet of my house I found a stash of old newspapers that the previous owners had saved for posterity. It was, in fact, a big special edition of the State Journal published on July 21, 1969.
Talk about bringing it all back home.
Eric Cabot, Madison
Kennedy got away at Chappaquiddick -- Paul W. Schlecht
The July 18 "Today in History" column highlighted the incident on Chappaquiddick Island near Martha's Vineyard when Edward M. Kennedy drove his car off a bridge. Kennedy was able to escape, but his passenger, Mary Jo Kopechne, drowned.
Edgartown Fire Rescue Captain and diver John Farrar recovered Kopechne's body the next morning, and alleged she died from suffocation, not drowning, surviving in the vehicle's air void for several hours.
Kennedy's excuses for an unconscionable delay in reporting the incident were as phony as the neck brace he wore to Kopechne's funeral. His many post-accident phone calls while Kopechne may have been fighting for her life failed to include the only one that counted -- alerting the authorities. If he had, Kopechne might still been alive today.
Both Kennedy and Kopechne were likely thinking the very same thing while she was dying a horrifying death: "How am I going to get out of this?" But for two completely different reasons. Kennedy went on to become the liberal ''Lion of the Senate,'' Kopechne became an afterthought in a completely preventable tragedy.
As Aesop quipped, "We hang the petty thieves and appoint the great ones to public office." 
Paul W. Schlecht, Madison
Medical marijuana is not the answer for pain -- Ken Finn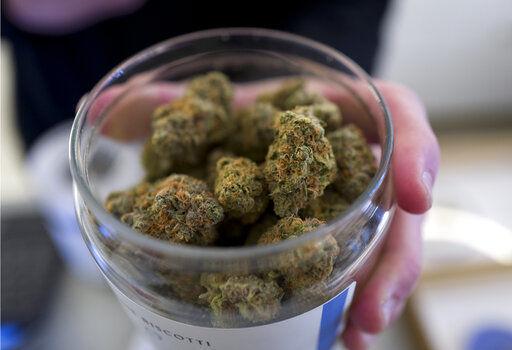 In response to the State Journal's recent editorial favoring the legalization of marijuana for medical purposes in your state, I would recommend Wisconsin take lessons from Colorado and understand the actual scientific evidence.
It is important to clarify that marijuana is not a prescription in states that have legalized it for medical use. It is a recommendation. Prescriptions are for actual medications, which are proven effective for particular conditions.
The National Academies paper referenced does not make it "clear and convincing." The academies note that cannabinoids may be helpful for neuropathic and cancer pain, not with common pain conditions, with synthetic cannabinoids or purified, natural cannabinoids, not dispensary cannabis, which may have several active components and may be contaminated.
Recent reviews of the medical literature make it very clear that it is unlikely that cannabinoids are effective medicines for chronic non-cancer pain. Stanford University has shown that medical marijuana states have seen a 23% increase in opioid overdose deaths. Other recent data has shown that the enactment of medical marijuana law does not support that marijuana would be a substitute for opioids.
Colorado, which has had a medical marijuana program since 2001, had a record number of opioid overdose deaths in 2017, and more than 90% of those recommendations were for pain.
This flies in the face of your view that marijuana would be an opioid substitute or beneficial for pain.
Science, not public opinion, should dictate public policy.
Dr. Ken Finn, Colorado Springs, Colo.