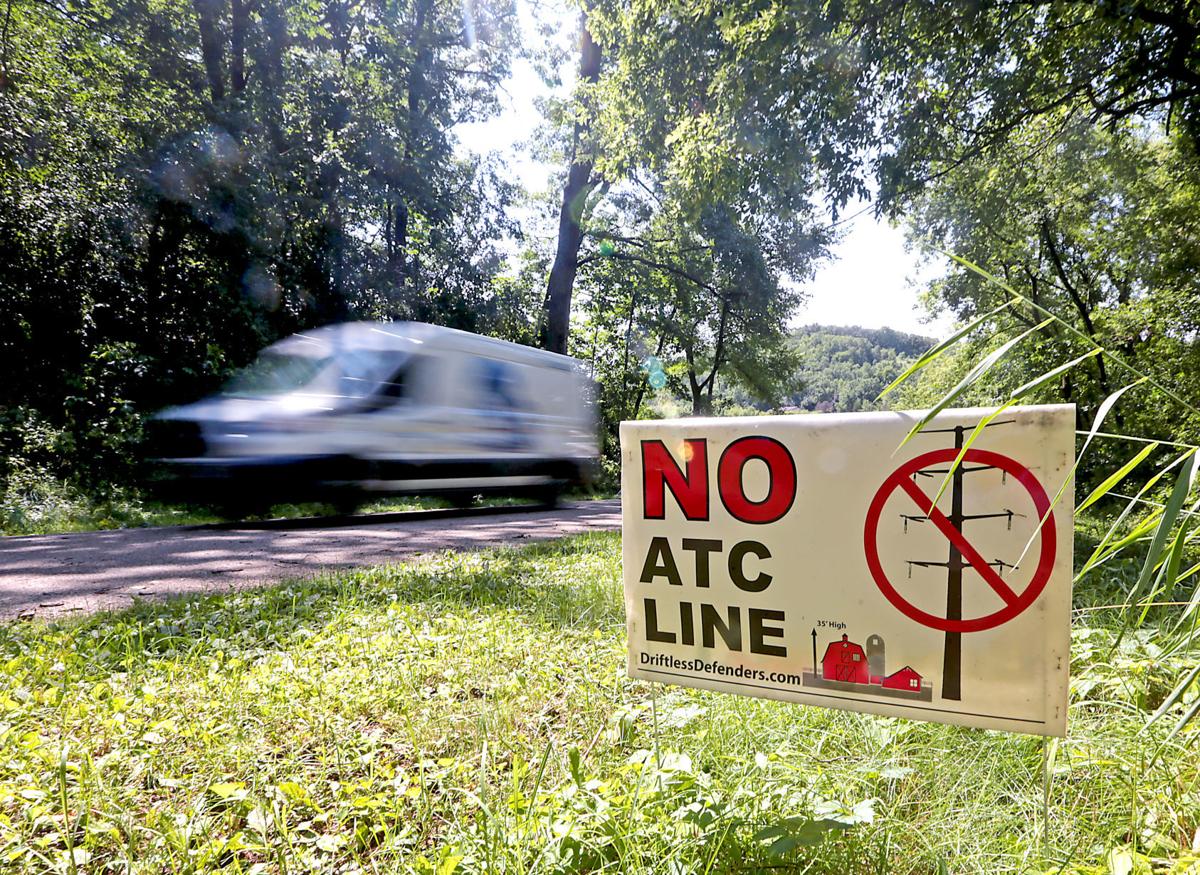 One of the best ways to ensure a livable planet for the next generation is to maximize the development of renewable energy here in Wisconsin. Investing now in modern solar energy plus battery storage, and in more energy-efficient technologies, will create new jobs, save ratepayer dollars and help address the climate change impacts that threaten our very livelihood.
The American Transmission Company's proposed 100-mile, high-voltage electricity transmission line, with 17-story-high towers — which would cut through Wisconsin's scenic Driftless area's wonderful natural resources and landscape, is the wrong approach. This costly "Cardinal-Hickory Creek" transmission line is not needed for reliability, is not economically justified, and should be rejected by Wisconsin's Public Service Commission.
Wisconsin already has a surplus and does not need any more electricity supply. Thanks to increased efficiency, electric demand in the state has been flat for years. Dire projections made more than a decade ago about costly shortages or blackouts have not materialized, due to improvements in LED lighting, appliances, HVAC, pumps and motors, and computer technology.
The Public Service Commission's expert staff and the Citizens Utility Board's expert both testified that this proposed huge transmission line would impose more costs than benefits in almost all of the economic cases they modeled.
Although ATC has pitched this transmission line as bringing wind power into Wisconsin, in reality, this is a costly boondoggle — which would also import fossil fuels and is designed to benefit ATC and out-of-state private companies. They want to use Wisconsin as a pass-through state to make profits selling a mix of out-of-state surplus coal, natural gas, wind and nuclear power generation to somewhere east.
So, if Wisconsin doesn't need the electricity, why do ATC and its partners propose building this costly line? Because they make huge profits building more transmission lines.
ATC gains an annual 10.3% "rate of return" — profit — on the $628 million construction cost for the transmission line. ITC, one of its partners, gets more than an 11% profit rate each year. Consumers will foot the bill by paying more than $2 billion over 40 years.
Likewise, power companies in the Dakotas and Iowa are looking for ways to sell their excess mix of coal, natural gas, wind and nuclear power generation into markets in Chicagoland — even though Illinois has its own large surplus of electric generating supply — and to some unspecified points farther east.
Every state wants to build its own renewable energy resources to capture jobs and clean energy. Most utilities, however, don't want to shut down their coal and nuclear plants, and several are building new natural gas plants. Every state is thus looking to export its surplus energy to some other state instead of retiring its own fossil fuel and nuclear plants.
So, MidAmerican Energy in Iowa is building enough wind power to go 100% renewable energy for its Iowa customers, but still keeps its five coal plants running to sell the surplus power out-of-state. Alliant just built new gas plants in Iowa and Wisconsin. Given the surplus power supply in all of the Midwest states, this might well become a very expensive transmission line to nowhere.
Wisconsin citizens get stuck with unsightly 17-story-high transmission towers across their hilly, green Driftless area countryside, and consumers across the Midwest get billed for a project that isn't needed for reliability.
The good news is that there are far better alternatives that can put Wisconsin on a path toward a 100% clean energy future.
This year, the Public Service Commission approved 500 megawatts of new solar projects in Wisconsin, which will be a five-fold increase of current in-state solar capacity. That amounts to 1.6 million solar panels to be installed by Wisconsin workers. And there are more than 4,000 megawatts of solar projects in the queue to move forward in Wisconsin.
Instead of allowing ATC to condemn Wisconsin farmland and other private property by eminent domain, Wisconsin should be encouraging construction of more renewable energy projects right here at home. That would include community-based solar energy projects and battery storage development that will create good local jobs and help rural communities badly in need of an economic boost.
State agencies deliberating the Cardinal-Hickory Creek line need to take the long view here. They should reject a project that will only exacerbate climate change — which is already having a devastating impact on our planet — and protect our nationally significant Driftless area's unique natural resources.
Share your opinion on this topic by sending a letter to the editor to tctvoice@madison.com. Include your full name, hometown and phone number. Your name and town will be published. The phone number is for verification purposes only. Please keep your letter to 250 words or less.