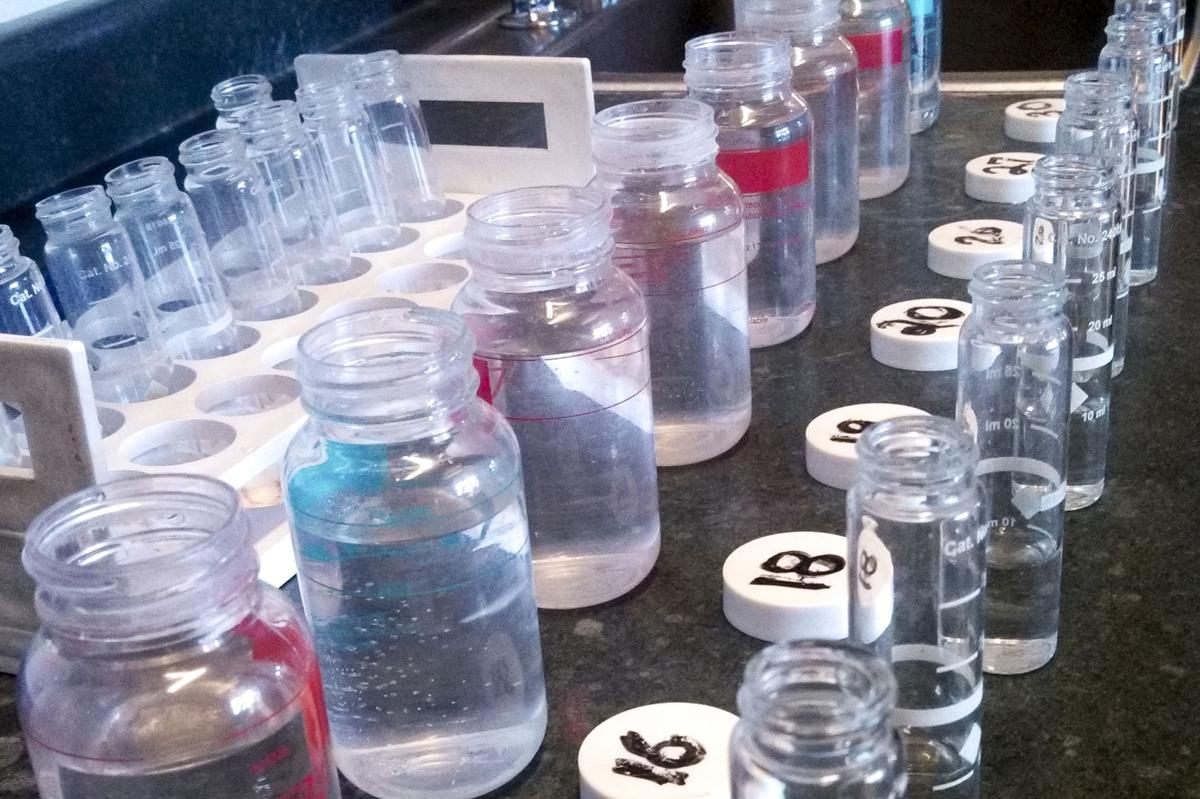 Access to clean water is a human right, and in Wisconsin it is imperative that we have leadership that prioritizes this necessity for communities across Wisconsin.
The most fundamental job of government is to protect its citizens from harm. I am proud to author the CLEAR Act (Chemical Level Enforcement and Remediation Act) which addresses the growing issue of PFAS — per-and polyfluoroalkyl substances — contamination in Wisconsin's water systems.
PFAS are a group of over 5,000 human-made chemicals that were invented in the 1930s for industrial manufacturing and commercial use, with peak production occurring between 1970 and 2000. In our daily lives, PFAS are found in products like nonstick cookware, waterproof clothing, stain-resistant carpet and fast food packaging. Manufacturers used these chemicals due to the convenience that came with them being largely temperature and water resistant. Unfortunately, this convenience came with a price, and has led to byproducts which linger for prolonged periods of time in water, air, soil, and fish and wildlife.
These "forever chemicals" pose a substantial environmental and human health hazard that increases the likelihood of cancer, infertility in women and serious developmental risks for our children. With this known, we must take action.
We continue to find evidence of PFAS contaminants in our water across the state, from Madison to La Crosse to Marinette. In addition to being used in household products, we now know that PFAS are found in firefighting foam and are commonly found in areas around airports. It seems that every day we see another story of a community finding dangerous levels of PFAS in their water.
As policymakers, it is imperative we address pollution caused by these forever chemicals urgently to ensure that Wisconsinites have clean water and prevent long-term negative health consequences. Wisconsin has the capacity to be a national leader on clean water efforts. After all, we are the state of Gaylord Nelson and Aldo Leopold. Wisconsin even played a vital role in the creation of Earth Day, the Sierra Club and the Environmental Protection Agency.
We must seize this opportunity to be a leader once again — this time in combatting and mitigating PFAS. Having access to clean water is a right for all, not a privilege, and the CLEAR Act, which I was proud to unveil with Gov. Evers last month, puts that aspiration into action.
The CLEAR Act includes items from the governor's state budget as a blueprint for tackling the environmental and public health concerns posed by PFAS. And it takes additional steps to protect the health and well-being of our communities by including the following provisions:
Creates a PFAS municipal grant program to address and mitigate PFAS contamination, administered by DNR
Creates a county well testing grant program
Provides funds for the purpose of collecting and disposing PFAS-containing firefighting foam
Provides funds for sampling and testing public water supplies for PFAS
Increases funds for testing PFAS in rivers and wastewater treatment facilities
Provides funds for testing for PFAS at state-owned sites
Establishes and maintains groundwater and drinking water standards for PFAS
Prohibits the distribution, sale or offering for sale of any food packaging that contains intentionally added PFAS
It is past time for Wisconsin to adopt this comprehensive policy that will put the health and safety of our environment and people first. No family should have unsafe drinking water or be exposed to health-hazardous chemicals, and the CLEAR Act is a first step in promoting health equity. While progress on this issue in the Capitol can be frustratingly slow, I hope the people of the state know that Gov. Evers and Democratic lawmakers in the Legislature are working with urgency to address this crisis.
Our strength as a state is grounded in our ability to work together. PFAS is not an issue that affects solely blue counties or red counties. If we are to succeed we must set partisanship aside and work as Wisconsinites. Our communities deserve clean, safe water at the tap, when they swim and where they fish. There is no time to waste — we need to prioritize the health of all Wisconsin families by taking action now. I know we can take this first, important step in making Wisconsin a healthy, safe place for generations to come by passing the CLEAR Act.
Sen. Melissa Agard, D-Madison, represents Wisconsin's 16th Senate District.
Share your opinion on this topic by sending a letter to the editor to tctvoice@madison.com. Include your full name, hometown and phone number. Your name and town will be published. The phone number is for verification purposes only. Please keep your letter to 250 words or less.