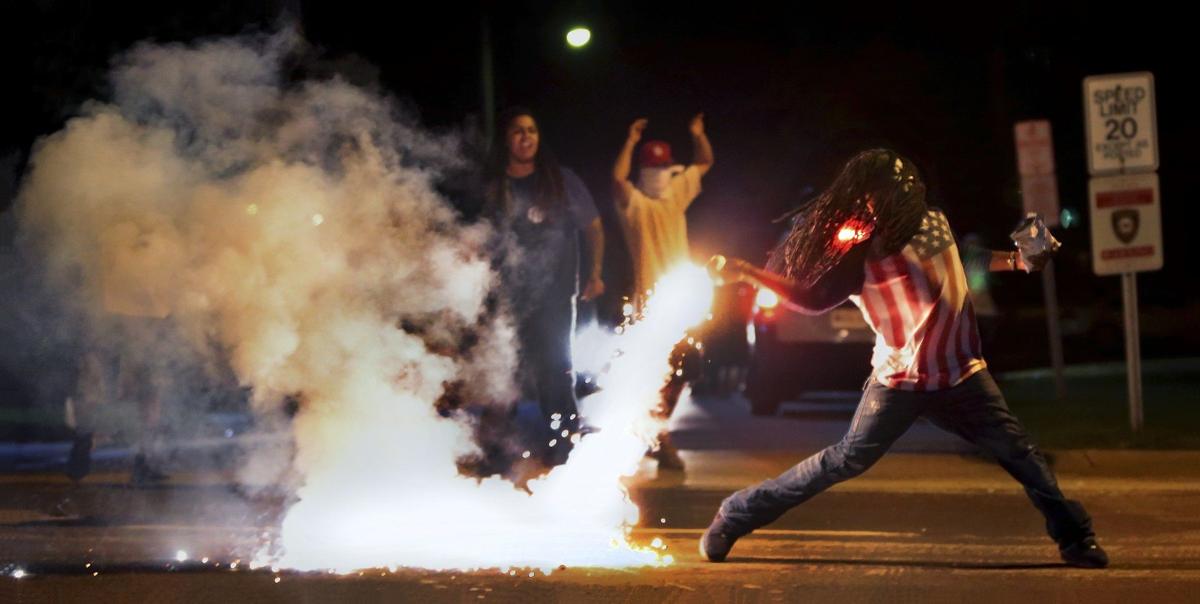 It was Nov. 24, 1963, and I had finagled my way out of attending Sunday school. I was home alone, a little kid mesmerized by television coverage of the aftermath of the Kennedy assassination.
I was watching live as Jack Ruby murdered Lee Harvey Oswald amid all those Texas police officers in their cowboy hats. I ran around the house, frantically, with no one to tell.
A Dallas Times Herald photographer captured the precise moment the bullet struck Oswald in what became one of the most famous images of the 20th century. It won a Pulitzer Prize in 1964.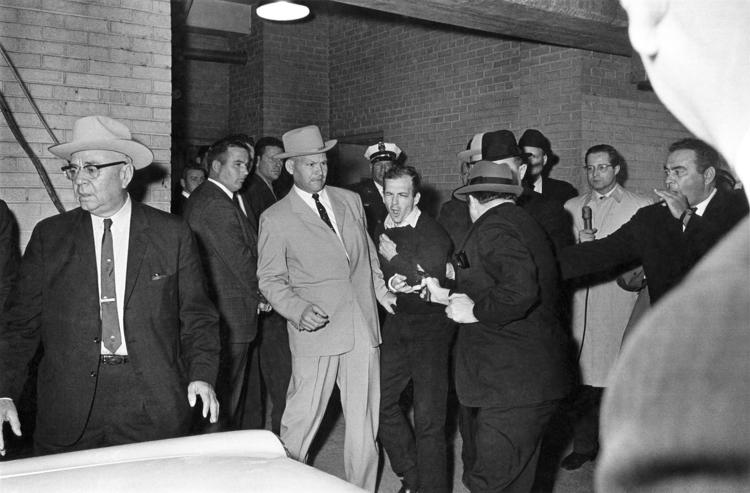 That picture was among 80 Pulitzer-winning images in an exhibit I visited recently at the Missouri History Museum in St. Louis. (Developed by the Newseum in Washington, D.C., the exhibit runs until Jan. 20.)
Perhaps the exhibit's only more famous image showed U.S. Marines raising the American flag on Iwo Jima during World War II. Another deeply iconic photo showed a tiny, screaming Vietnamese girl, her clothes burned away by napalm — an image that came to symbolize the horror of the Vietnam War.
Taken as a group, the photos, while brilliant, were deeply unsettling, so much so that parents were warned by a sign outside the exhibit that some material might be too intense for young children.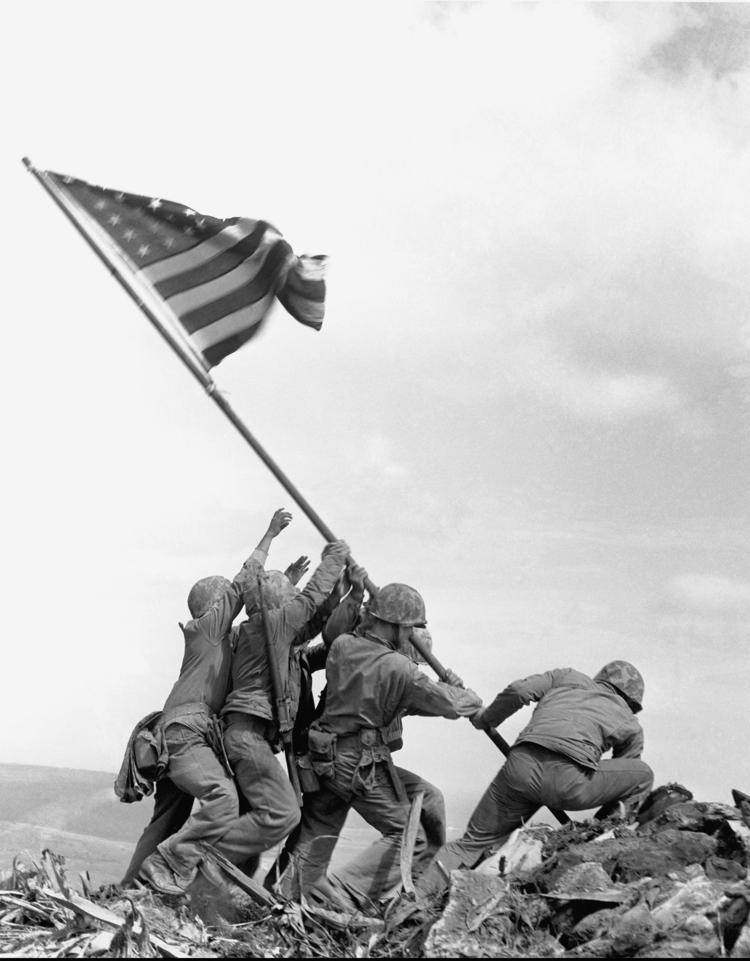 The photos were intense all right, and not just for young children.
Four involved moment-of-death images, including two firing squads. Most famous of those was a South Vietnamese police official executing a man said to be a Viet Cong officer. He shot him in the head at point-blank range, an image that shocked American audiences in 1968.
Most haunting of all was a 1993 photo of a small, starving girl lying in a fetal position in Sudan, stalked by a nearby vulture. The New York Times photographer who took it, haunted by such memories, later committed suicide.
What struck me, and stuck with me after viewing the exhibit, was the raw violence on display. Back in Madison, I sorted the 80 images by my own themes: depictions of violence, heroism, humanity, and perseverance.
Sadly, far outnumbering the other groups was my "violence" category — 30 in all.
And, as you might expect, a recurrent theme in the photographs was our nation's sordid record on race, a civil rights history with renewed resonance in this era of Donald Trump.
One was titled "Racial attack on the football field." It depicted how Drake University running back Johnny Bright, then one of college football's best players, was targeted for injury by the all-white Oklahoma A&M Aggies in 1951. Bright was knocked unconscious in what the New York Times called "one of the ugliest racial incidents in college sports history."
(Bob Spiegel, then a reporter for the Des Moines Register, wrote a story in which the Oklahoma coaches were overheard talking about "getting the n-----." Spiegel later became editor of the Wisconsin State Journal and hired me to come to Madison.)
Another image showed the 1966 shooting of James Meredith, who four years earlier had been the first black student at the University of Mississippi. He was ambushed by a sniper on a "march against fear," struck in the back and head. He is shown crawling across a highway. Meredith survived.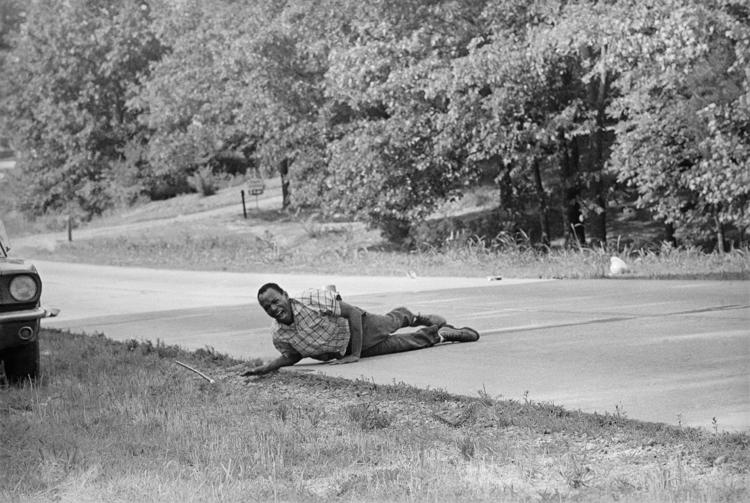 Then there was a heartbreaking photo by an Ebony magazine photographer at the 1968 funeral of the Rev. Martin Luther King Jr. in Atlanta. The photographer, positioned across the aisle from widow Coretta Scott King, caught King's five-year-old daughter, Bernice, head in her mother's lap, seeming to look right at the lens.
Another picture reflected tensions around school busing in Louisville, Kentucky, in 1975. The image shows armed white policemen on a bus filled with black children with anxious faces on their way to school in a new neighborhood.
For irony, there was the photo titled "The soiling of old glory." In 1976 Boston, there was bitter division over integrating schools through forced busing. A black lawyer on his way to city hall was attacked by a man using a flagpole with an American flag as a lance. The flagpole missed, but the lawyer was beaten and left with cuts, bruises and a broken nose.
There was one joyful picture involving African Americans, part of a 1981 series created by a Chicago Sun-Times photographer depicting life in that city. Children are shown playing in the sunshine, with the notorious Cabrini-Green housing project in the background.
Most of the recent Pulitzer images also involved race — some were taken about 10 miles north of the museum in Ferguson, Missouri, where in 2014 unarmed black teenager Michael Brown was shot to death by a white police officer. The photo staff of the St. Louis Post-Dispatch shared the Pulitzer for its pictures of protests that continued for several nights.
The featured image showed a young man named Edward Crawford in an American flag T-shirt hurling a flaming tear gas canister back at police. The image was published around the world and came to represent the defiance, anger and despair of the protesters.
"I didn't celebrate it," St. Louis photographer Robert Cohen said of the Pulitzer, according to exhibit notes, "because it began with an 18-year-old dead in the street."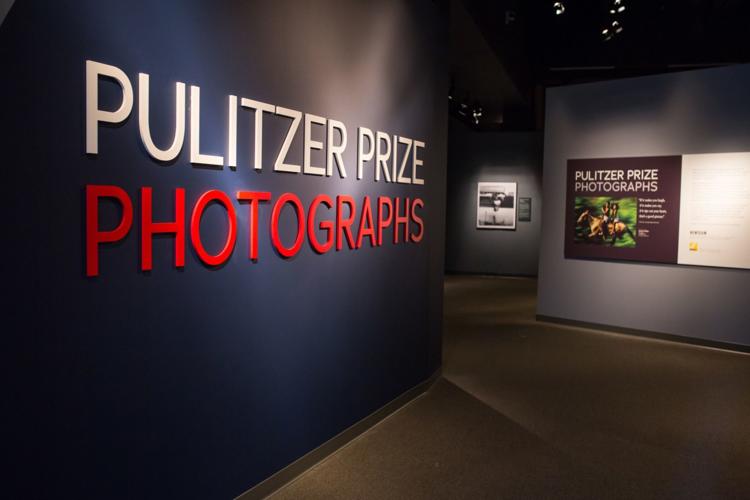 You would like to think things are improving, but they're not.
Consider that Emmett Till is back in the news.
In 1955, Till was a 14-year-old black child tortured and lynched in Mississippi. A new bullet-proof marker has been erected where he died. A previous marker had been stolen; a later one was pocked by bullets.
Earlier this year, three white University of Mississippi fraternity boys were photographed holding guns and grinning in front of the bullet-marked memorial.
And now Trump has the racial insensitivity to refer to his current impeachment inquiry as a "lynching."
Just more evidence, I suppose, of his making America great again.
Share your opinion on this topic by sending a letter to the editor to tctvoice@madison.com. Include your full name, hometown and phone number. Your name and town will be published. The phone number is for verification purposes only. Please keep your letter to 250 words or less.