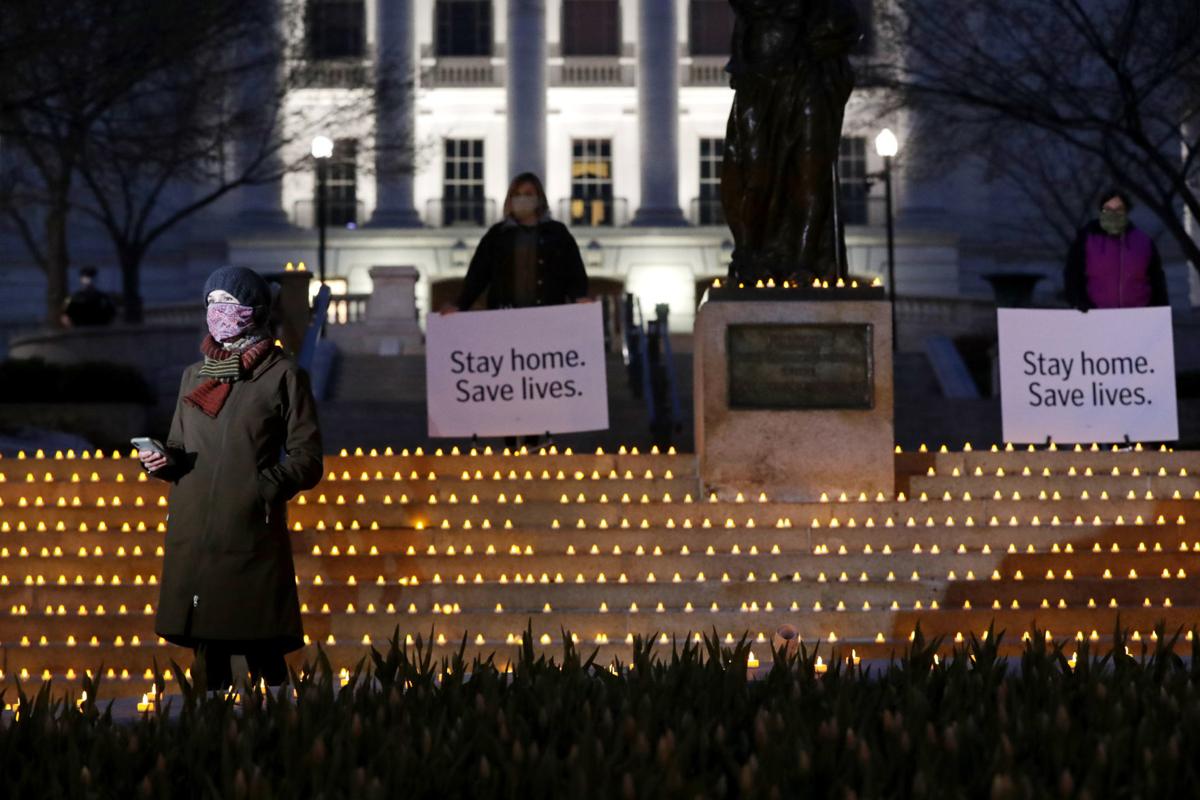 If there's one thing that defines nurses, it's our ability to think on our feet. Nurses are constantly troubleshooting as we provide the care our patients need. In this pandemic, nurses are quickly adapting to new challenges and doing all we can to protect our patients. We need lawmakers to step up, too.
This Nurses Week, instead of a supportive tweet or an empty proclamation honoring the work and sacrifices of nurses, we call on lawmakers to do something that nurses actually need. Pass legislation that prioritizes the health, safety and economic well-being of all working people.
Like many in my profession, I felt called to become a nurse. After three decades, I love my job. As a float nurse who works in 11 different units of the hospital, I see patients from 2 hours old to 107 years old. Nurses provide care, compassion and education to our patients and help them through life-changing events with as much grace and dignity as possible.
In this pandemic, our jobs have never been more critical. And they have never been more dangerous.
Every day, we risk our health and that of our families, because the government has failed to get us the critical PPE we need to do our jobs safely.
For decades, we always followed the protocol of one mask, one gown per patient. After leaving that room, it is thrown away to avoid cross-contamination and keep patients and nurses safe. Now, many nurses are asked to wear the same mask for weeks on end.
We live with constant anxiety and uncertainty. Many, like myself, worry about how or whether we could afford to take leave if we do get exposed or contract COVID-19. Our paid sick leave policies are woefully inadequate for this crisis.
Some of my co-workers have not seen their children in weeks for fear of exposing them. But we continue to show up because we know our patients are counting on us.
While nurses put ourselves on the line, legislators are failing to do what is necessary to meet this moment. Instead, Republican lawmakers have used this crisis for their own political gain.
Just last month, Republicans lawmakers used the pandemic to try to suppress voting rights, forcing people to choose between the right to vote and their health.
Now, they are pushing to lift restrictions, not based on science or recommendations of public health experts, but based on politics.
In the face of unprecedented challenges, we need leaders who will prioritize the people they were elected to represent. Leaders who will bring us together, not encourage more division. Leaders who will follow the example of nurses, and find a way to work together to get things done.
And with twin emergencies of a deadly virus and an economic crisis, there is a lot to be done.
First, state lawmakers must act without delay to pass a Healthcare Heroes Act to get Wisconsin health care workers the tools we need to do our vital jobs safely.
Millions of workers have lost their jobs or had hours cut. In the past six weeks alone, over 30 million people filed for unemployment. Lawmakers must direct more emergency relief to protect the economic security of all working people.
Lastly, before we rush to ease restrictions, there must be widespread testing and infrastructure in place to do so safely.
This will be a long road to recovery. We need leaders who are ready to rise to the challenge.
Pat Raes is an RN at a Madison hospital and a SEIU Healthcare WI leader for over 30 years.
Share your opinion on this topic by sending a letter to the editor to tctvoice@madison.com. Include your full name, hometown and phone number. Your name and town will be published. The phone number is for verification purposes only. Please keep your letter to 250 words or less.
Catch the latest in Opinion
Get opinion pieces, letters and editorials sent directly to your inbox weekly!