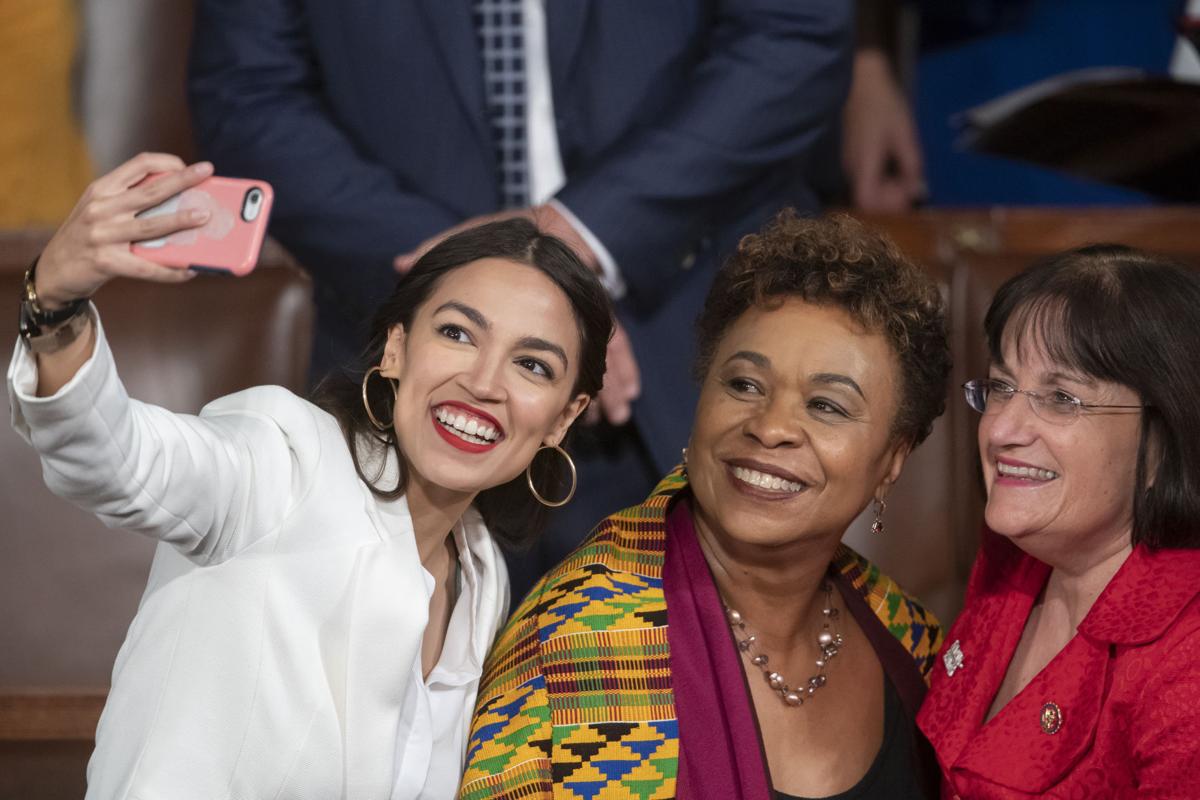 Barbara Lee participated in her first Democratic National Convention in 1972, as a delegate supporting Shirley Chisholm's groundbreaking bid for the presidency. Chisholm, the first Black woman elected to Congress, mounted a militant anti-war campaign that stressed the need for economic, social and racial justice. With limited resources and in the face of skeptical media, she said her bid was all about "sheer will and refusal to accept the status quo." Chisholm told Lee, "These rules, these laws inside were not made for you, they weren't made for me. So you've got to get in there and shake things up.'"
Lee has done just that, as a California legislator, a U.S. representative, chair of the Congressional Black Caucus, co-chair of the Congressional Progressive Caucus, and the current co-chair of the House Steering and Policy Committee. She served as a U.S. representative to the 68th and 70th General Assemblies of the United Nations. She has drafted Democratic Party platforms in the past — and will do so again this year.
Few members of Congress are so experienced in both foreign and domestic policy. Fewer members still have been so right so many times on matters of consequence: from LGBTQ rights to abortion rights to climate justice to her early embrace of the Black Lives Matter movement to Lee's courageous 2001 vote to oppose the authorization of the use of military force resolution that George W. Bush and ensuing presidents have employed as an excuse to wage forever wars.
This is why Lee belongs on former vice president Joe Biden's shortlist of vice presidential prospects. Whether party leaders choose to admit it or not, adding a progressive with Lee's record to the ticket would be the best way for the presumptive nominee to signal that he is prepared to abandon the managerial politics of the past and embrace the visionary politics of the future.
There are, of course, plenty of folks — Biden champions and Biden critics — who will say this is too much to ask of the former vice president. They will claim that this candidate and this party cannot possibly be expected to propose a transformational politics, let alone the transformational governance that might extend from it. But even Biden recognizes that he must offer America than a rehash of status-quo politics.
The former vice president indicated in March that he will pick a woman as his running mate and, CNN notes, there is now "an emerging consensus is that Biden should select a woman of color."
"This moment forces the Democrats to take a Black woman seriously," says Nina Turner, a former national co-chair for the Bernie Sanders campaign. "This moment makes it very clear that a Black woman or another woman of color should be elevated."
Turner, whose own name has been mentioned as a VP prospect, thinks Lee belongs on Biden's list. Why? Because, Turner said, "She has been steadfast …  in her grievances against the military-industrial complex — has not flinched on that issue, at all."
The steadfast nature of Lee's commitment to peace and justice is what distinguishes her. Sarita McCoy Gregory, the chair of the political science and history department at Hampton University, mentions Lee's name as part of her argument that Biden needs to consider prospects that are "a bit more aspirational and (that reflect) my hope that the Biden team is paying attention to the current demands for nationwide police reform and the need to excite and unify the Democratic Party base."
Gregory asks whether former "top cops," such as California Sen. Kamala Harris and Florida Rep. Val Demings, "will rally the energy and enthusiasm needed." But she notes that Barbara Lee "has solid progressive politics that would excite the Sanders wing and the West Coast."
Lee would, indeed, excite the Bernie Sanders wing of the party. Like Sanders — and unlike Biden — Lee has served as a movement-aligned member of Congress. Now, as movements for economic, social and racial justice are reshaping the debate inside the party and across the nation, Washington Post digital opinion editor James Downie suggests, correctly, that Biden's consideration of Lee as a running mate would "show that (Biden) is willing to admit to and learn from past mistakes — a trait as deeply lacking in our leaders as it is sorely needed."
While Biden backed the Iraq war, Lee opposed it from the start. While Biden is not on board with "Medicare For All," Lee is all in. While Biden's record on criminal justice reform has been, to put it politely, troublesome, Lee has been working on these issues for decades.
These differences should not disqualify Lee from consideration. They should move her to the top of the list at a time when Biden and the Democrats desperately need to get in touch with the zeitgeist. And with the future.
Lee and I have spoken often about the campaign that Shirley Chisholm mounted all those years ago. The Californian delights in the fact that Chisholm, who was not treated with the seriousness her candidacy merited in 1972, is now featured on postage stamps and in popular films. Chisholm's name has become so synonymous with principled politics that even centrist Democrats invoke it on the campaign trail and in convention speeches.
It has been said that Chisholm was ahead of her time. The truth is that the Democrats of the 1970s were behind the times. It took them decades to catch up.
It has also been said that Lee is ahead of her time, especially on matters of war and peace. Instead of waiting to praise her in the future, this would be a very good time for Joe Biden and the Democrats to catch up.
Share your opinion on this topic by sending a letter to the editor to tctvoice@madison.com. Include your full name, hometown and phone number. Your name and town will be published. The phone number is for verification purposes only. Please keep your letter to 250 words or less.