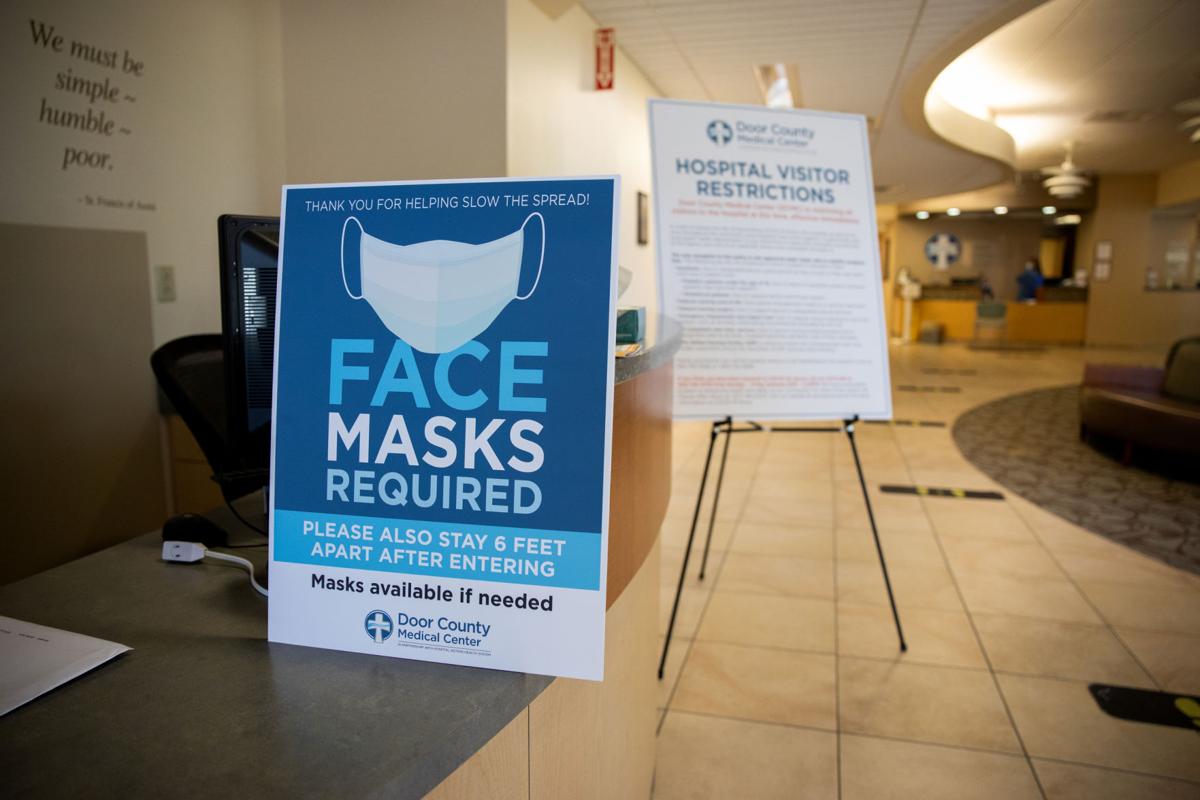 During my final semester of college last spring, along with Zoom classes and exams, another activity kept me busy: Taking old sheets and turning them into reusable face masks.
It was the beginning of the COVID-19 pandemic, and masks were a precious commodity that were rationed out, then used and reused. My mom, an ICU nurse, would tell me countless stories about shortages of PPE at the hospital in Texas where she worked, and about overcrowded units and coworkers suffering long-lasting effects from COVID. I was terrified that she would get sick next.
I had only been sewing for about a month, so it took me a little while to get the mask proportions just right, but eventually I was able to sew a mask that originally took an hour in just 15 minutes. To make them more effective in a hospital setting, I even figured out how to sew masks with air-filter inserts. Once I was more confident in my sewing abilities, through some trial and error, I even managed to make a full hazmat suit for my mother from the large plastic drop cloths you get at the paint store.
We've come a long way. COVID-19 cases have been going down, and so have hospitalizations and deaths. We are all feeling hopeful and I no longer have to make masks in bulk. But in my state of Texas, only 13% of the population is vaccinated, and over 100 people die every day from the virus. COVID-19 variants are also starting to increase in our communities. We can't ignore the fact that if we stop wearing masks and social distancing, these variants could continue to evolve. 
Despite spending the past year verbally applauding "health care heroes" and their brave efforts, Gov. Greg Abbott last month made Texas the first state in the country to lift the mask mandate and end limits on indoor capacity. 
I'm sorry to hear that Wisconsin has become the latest in a handful of states to make the mistake of getting rid of masks, following the lead of my home state. The move by Wisconsin's Supreme Court striking down Gov. Tony Evers' mask mandate puts the lives of people in your state at risk.
If COVID-19 runs rampant across this country because people stop wearing masks, health care workers like my mother will be among those hardest hit. The success of vaccination programs around the country has brought us to the brink of defeating the coronavirus. But we still need to keep wearing masks until the job is done. 
Leaders in Wisconsin and Texas have the power to enact policies that can bring the COVID-19 outbreak under control. But time and time again, they've shown us that they're not meeting the challenge. 
The job of figuring out how to stay healthy also requires even more effort from my mother and other frontline workers. To compensate for a lack of protective gear, she developed a cleaning routine for herself and her PPE that took almost an hour each day after work. Part of that routine includes hanging up her N-95 or surgical mask to air out in the garage at the end of each day. Everything she wore during her shift had to be treated as if it were contaminated, because as far as we knew, it might have been. 
During what should be a moment of great hope, CDC director Dr. Rochelle Walensky said recently that she felt impending doom because of the rise in cases throughout the country.  After all of the sacrifices we have made this past year, and all of the tragic deaths, we could end up right back where we started. Until the majority of our population is vaccinated, we are all still very susceptible to COVID-19. 
Too often, the responsibility for fighting this pandemic falls to individuals like me, a recent college graduate with a sewing machine and some scraps of fabric. And it falls to you, as well: If you truly appreciate the efforts of all frontline workers, demonstrate this by continuing to wear your mask. Doing so is an act of patriotism and an act of compassion toward frontline health workers as well as others in your community who are unable to get vaccinated. Science shows that wearing masks saves lives. 
We can all show that, whatever our leaders say, we're willing to rise to the challenge and show their true appreciation to our frontline workers who have worked tirelessly through this past year.
Jenny Bloodworth, a recent graduate of the University of Texas at Austin, will be attending Baylor Law school this fall. Her mother has been a nurse for 35 years.
Share your opinion on this topic by sending a letter to the editor to tctvoice@madison.com. Include your full name, hometown and phone number. Your name and town will be published. The phone number is for verification purposes only. Please keep your letter to 250 words or less.