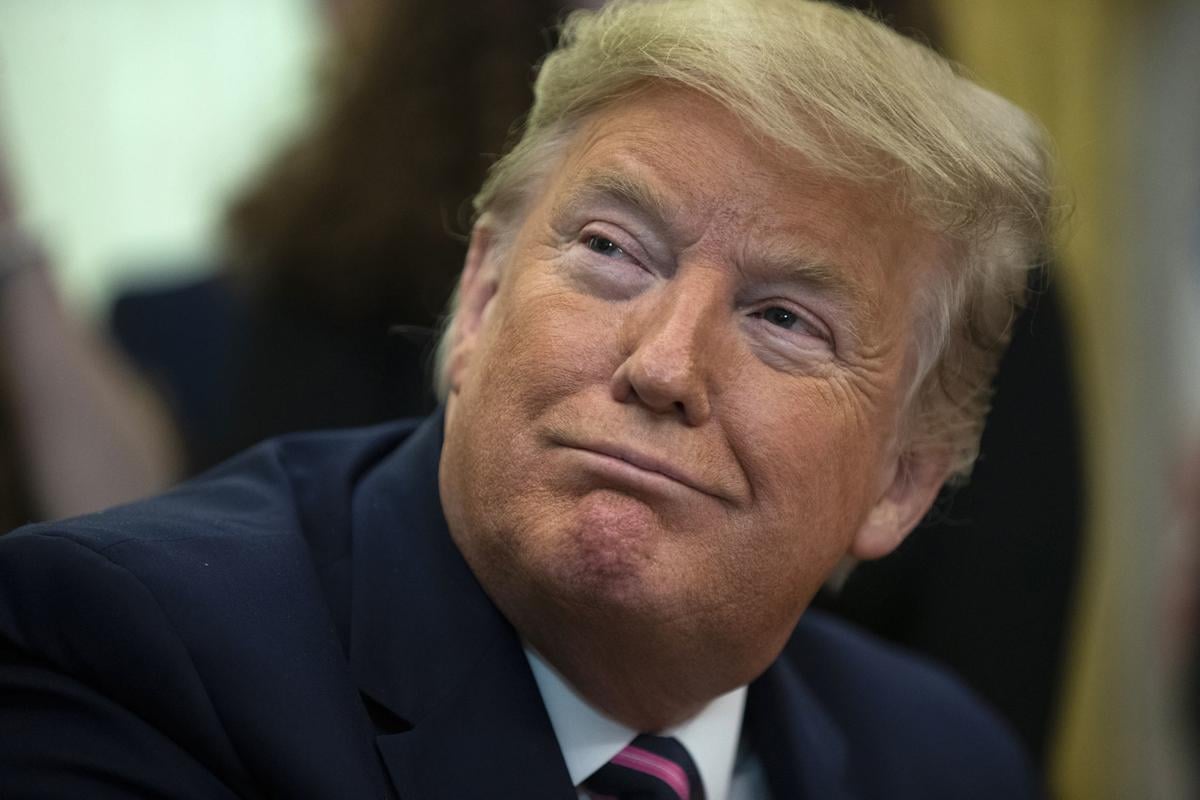 It's no longer news that Donald Trump lies all the time.
The definition of news is that it's something out of the ordinary, and lying isn't out of the ordinary for the American president.
So when he was in Milwaukee last week, few bothered to correct several of Trump's misspeaks. He claimed once again, for instance, that Mexico is paying for the wall. Of course, it isn't. But that didn't stop him from insisting that the new trade agreement among Mexico, Canada and the U.S. will somehow cost Mexico more; hence, money for the wall. What's more troubling is that people at the rally believe him.
Then, again for the hundredth time, he claimed that under his three years as president, "we've created 7 millions jobs. … Nobody thought it was possible." Except, apparently, Barack Obama. The nation added 8 million jobs during  his last three years as president. But who, except Trump, is counting?
So when it comes to The Donald bending the facts, no one is surprised — except, of course, when he completely goes over the top, like he did earlier this month when he took credit for a sharp one-year drop in the cancer rate.
"U.S. Cancer Death Rate Lowest in Recorded History!" he tweeted after the American Cancer Society issued its report. "A lot of good news coming out of this administration."
It noted that the latest report revealed that the death rate had dropped steadily over the past 26 years, from 1991 to 2017. The largest single-year decline ever reported, when the rate fell 2.2%, occurred from 2016 to 2017. Trump took office in January of 2017.
The society attributed the drop to better prevention, early detection and treatment advances that have occurred in previous years. That obviously includes sharply reduced smoking rates and major advances in treating lung cancer.
Some Trump critics, the Times pointed out, were a bit incredulous over the president's latest claims.
They pointed out that Trump's first budget in 2017 called for a reduction of $5.8 billion, or 18%, from the National Institutes of Health, which is the primary funder of cancer research.
"Mr. Trump has a history of taking credit for good news on his watch, bragging of his role in falling gas prices, the 'safest year on record' in aviation, the Ethiopian prime minister's Nobel Peace Prize and what he perceived as the return to social acceptability of the greeting Merry Christmas," the story noted.
But, hey, he's the president. He can do and say what he wants. Or not?
Dave Zweifel is editor emeritus of The Capital Times. dzweifel@madison.com, 608-252-6410 and on Twitter @DaveZweifel.  
Share your opinion on this topic by sending a letter to the editor to tctvoice@madison.com. Include your full name, hometown and phone number. Your name and town will be published. The phone number is for verification purposes only. Please keep your letter to 250 words or less.
Catch the latest in Opinion
Get opinion pieces, letters and editorials sent directly to your inbox weekly!