Hours after a Kenosha, Wisconsin, cop fired seven shots into Jacob Blake's back, a bystander's shaky cellphone video erupted on social media, touching off outrage and four nights of fires and violence in the otherwise quiet southeast Wisconsin city's streets.
It remains one of the only videos that captured the shooting of Blake, 29.
That's because the Kenosha Police Department, like many law enforcement agencies big and small across the Midwest, never equipped its police with body cameras.
Proponents of police body cams say the devices can provide an unflinching, impartial look at the conduct of both officers and those with whom police interact.
The trend of agencies making use of the body cameras for an extra layer of police accountability is rising throughout the country.
But a sampling of 80 Midwest police departments by Lee Enterprises Midwest reporters revealed more than half of those agencies still don't use the cameras.
Of the sample probed by our reporters, 43 police agencies spanning Indiana, Illinois, Wisconsin and Minnesota reported officers were not wearing body cameras. Of those, 13 agencies reported also not using in-car squad cameras, which can provide surveillance and accountability video during police pursuits, during roadside stops or of other police interactions with the public.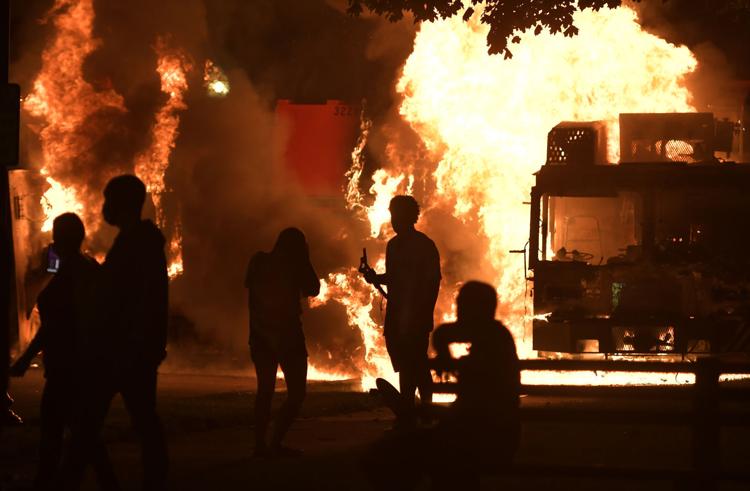 Thirty-five departments reported body camera use, and two departments within the coverage areas of Midwest Lee Enterprises news agencies never responded to the reporters' probe.
Lee Enterprises' findings largely align with national figures published by the U.S. Department of Justice. The DOJ reported in early 2019 that almost half of the nation's 18,000 law enforcement agencies were using police-worn body cameras, though many at the time remained in the pilot-program stage.
Agencies without police body cameras cite a host of obstacles, including high cost of technology and data storage.
And in at least one instance, a Midwestern city's leaders still question the technology's value.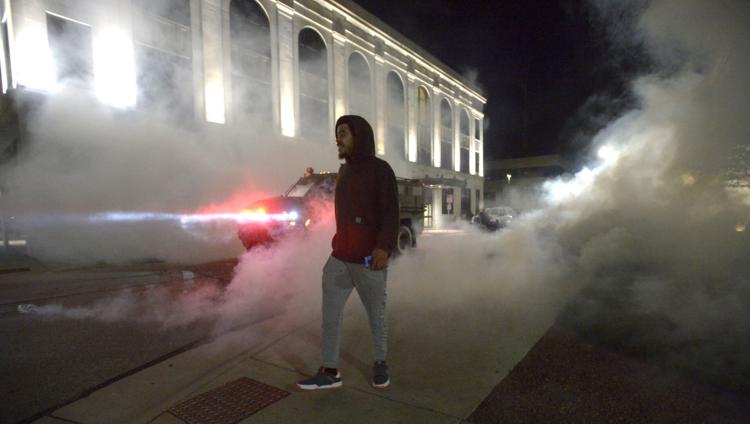 Meanwhile, Kenosha, Wisconsin, has become the latest epicenter of civil unrest and violent protests over the police shooting of Blake, placing the Midwest once again in the crosshairs of a national push for police accountability and reform.
Two ends of the spectrum
For both police and those calling for accountability, the devices are a flashpoint about a bigger conversation centered around two recent police shootings of Black men.
In the latest incident, Blake was shot seven times in the back by a Kenosha police officer after officers responded to the area for a domestic situation on Aug. 23.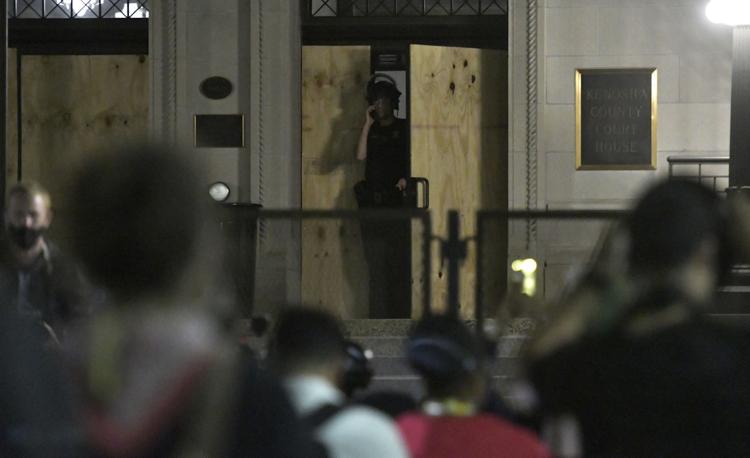 As Blake walked around his vehicle and opened the driver's side door and leaned forward, Kenosha Officer Rusten Sheskey, who had been following with his gun drawn, grabbed Blake's shirt and fired his weapon seven times.
Blake was left paralyzed by the shooting, which was captured on a bystander's cellphone video.
Earlier in the summer, the May 25 police killing of George Floyd in Minneapolis, Minnesota, where police already use body cameras, sparked national outrage after bystander video captured an officer placing a knee on Floyd's neck, ultimately suffocating Floyd.
Police body cam footage of those officers arresting Floyd wasn't shown to the public until months after the initial incident — and only after a county judge ordered its release.
Police body cameras are viewed as expensive and require storage, but civil rights groups say it's a critical piece to reforming the country's law enforcement and holding officers accountable.
Price of accountability
The majority of police agencies surveyed by Lee Enterprises' Midwest reporters cited high cost as the primary reason for not acquiring the devices. In some cases, law enforcement agencies — such as the police department in Gary, Indiana — tested out the new technology through pilot programs but later did away with the practice, citing high costs for file storage.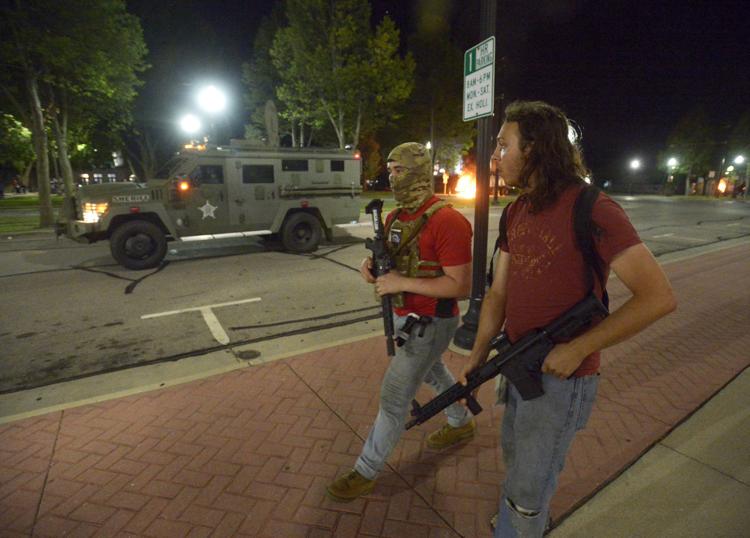 Gary police Chief Brian Evans said the cash-strapped city can't afford to equip all — or even a few — of its 160 officers with body cameras.
The agency, which serves one of the most impoverished and economically struggling municipalities in the Midwest, also is grappling with a rise in shootings and crime this year — and an underfunded budget.
"Let's say I have just 10 officers, and each had two solid hours of footage from their shifts. That's 20 hours a shift, times three shifts. That's 60 hours a day, 420 hours a week, and about 1,600 a month, and 20,000 hours of footage a year — just with 10 cameras," Evans said.
For just 25 cameras in 2018, Evans said the company quoted him for an initial equipment purchase at approximately $160,000, and it would have been another $60,000 annually to store the video.
"Body cameras are very important, with everything that's going on nationally, but if you have to decide between equipping your officers with body cams and maybe buying a police vehicle, that's a no-brainer," Evans said.
"With a police vehicle, three people can use it. You have to buy body cams in bulk, and you have to have enough for all your officers. And these companies expect multi-year contracts."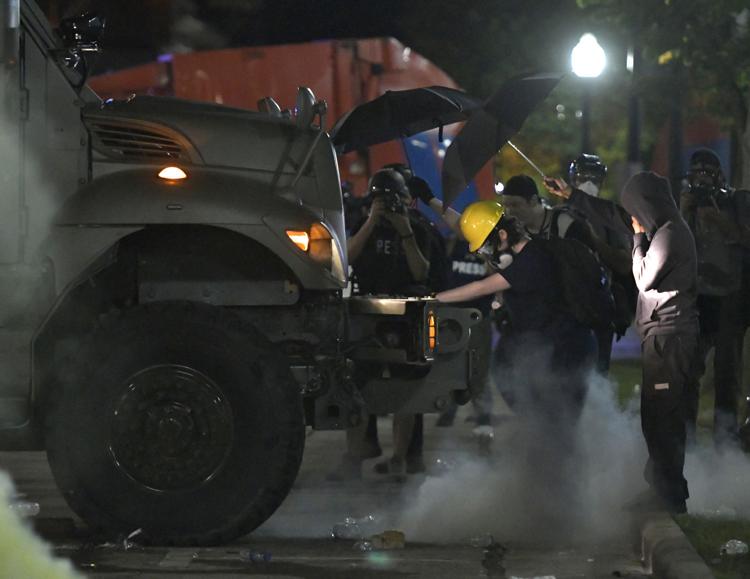 Civil rights leaders, including Jeanelle Norman, president of the NAACP in Decatur, Illinois, are unimpressed with that argument.
Norman said the quest for accountability in life-or-death events should be worth any price.
"I am not trying to spend anybody else's money, but we just have to pay the price," she said. "For police work, it is something essential and needed, and therefore it is part of the cost of doing what needs to be done."
Norman said the use of cameras can equally create accountability and protection for police, potentially defusing rumor and speculation.
"Body cameras will show what the story actually is, so people won't be able to just conjecture about what happened," she said.
Benefits to police
Despite the cost, most police leaders surveyed by Lee Enterprises noted the benefits of using body cams.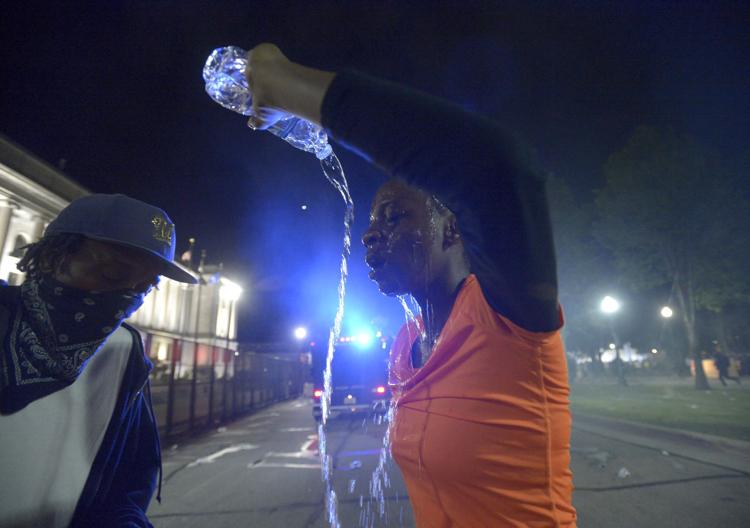 Decatur Police Chief Jim Getz has said he welcomed the widespread deployment of officer body cameras within his department.
"Our goal is to be as transparent as possible," he said. "We've got nothing to hide."
A $300,000 program to equip more than 140 Decatur city officers with cameras is up and rolling and expected to be complete by early fall at the latest, Getz said.
It follows on from an initial test period beginning in March 2019 that saw eight officers fitted with the cameras in a trial run.
Getz said officers soon learned to accept the presence and use of body cams as another part of their duties.
Some, however, disliked being saddled with yet another piece of equipment, he said.
"Well, they've just got so much on their duty belt of their uniform already," Getz said. "But no officer was trying to hide from what they are supposed to do. It was just a concern over yet another piece of equipment they must carry."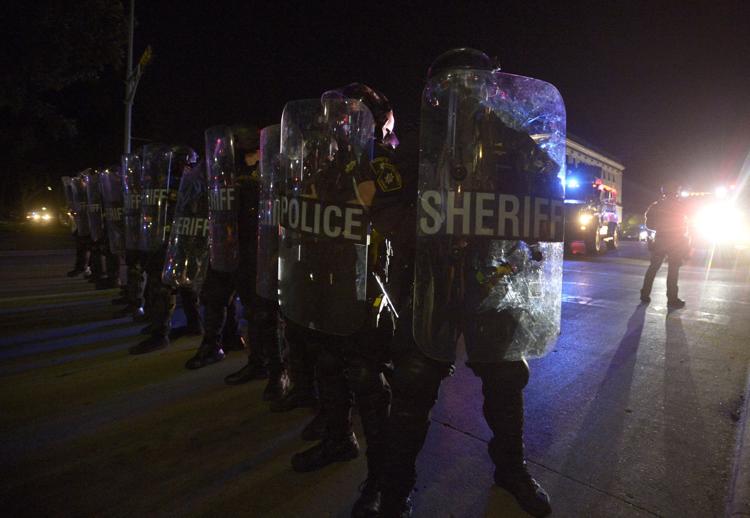 The Dodge County Sheriff's Department in Central Wisconsin has been using body cameras since 2018 after receiving a $79,500 grant. Recording devices for police cars and the body cameras deputies wear are linked and activate when deputies deploy their vehicle's flashing lights.
"The biggest benefit is the evidence gathering," Dodge County Sheriff Dale Schmidt said.
Videos are sent to the district attorney who can use it while prosecuting cases, Schmidt said.
"It has also helped us to dispel some of the false complaints against our agency as well, and we use it with training to improve deputy performance as well," he said.
In Central Illinois, McLean County Sheriff Jon Sandage said his office has submitted a request to the county board to include body cameras in next year's budget. He said he believes "without a doubt" that having body-worn cameras would be beneficial to his officers and community relations.
"It's like having another witness," he said. "The officers are all for them. They realize that by far they benefit them more times than they would go against them."
Decatur and McLean County appear to be part of a growing trend in Illinois. State officials indicate 75 Illinois police departments reported body camera use in 2019, up from 63 the year before and 18 for 2016.
In neighboring Indiana, a similar trend is taking place.
The town of Merrillville recently outfitted its officers with body cameras, but the COVID-19 pandemic has partially stalled training efforts.
In 2018, the Merrillville Police Department initially came under fire for an officer-involved shooting of Jimmy Terry, a Black, South Dakota man, outside of a local car dealership after Terry reportedly chased employees with a knife.
"We didn't have body cams at the time, which would have shown the actual threat. But thankfully for us, we were able to obtain surveillance footage from the business that captured quite a lot of the commotion, and there was a witness on site," Merrillville Assistant Police Chief Kostas Nuses said.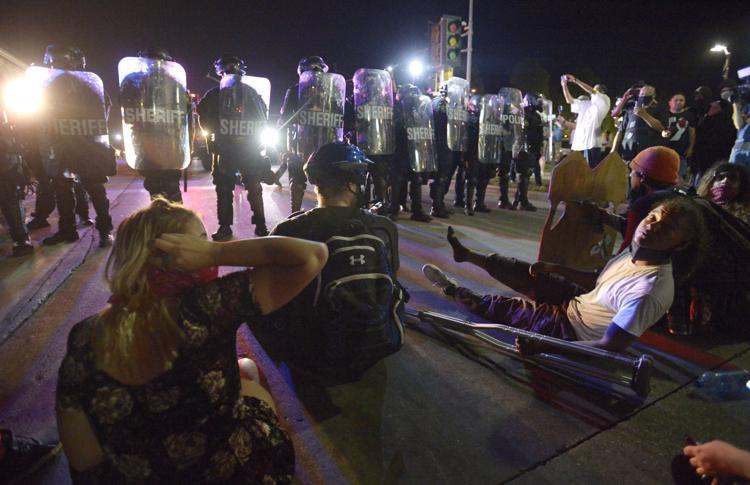 An investigation confirmed officers attempted to use a Taser on the man before he was shot and killed, Nuses said. 
Nuses said he hopes body cameras can capture threats from the officers' point-of-view, which may lead to better understanding of the risks cops face with potentially armed and dangerous suspects.
With mounting pressure for police reform across the U.S., Indiana Gov. Eric Holcomb pledged earlier this month to outfit every front-line state trooper with a body camera by spring 2021 as part of a broader effort to address racial equity and inclusion issues in state government.
Ashley Farmer, an assistant professor of criminal justice sciences at Illinois State University, expects an increase in the number of police departments using body cameras as public demand reaches a fever pitch.
The public has come to expect video to be available in connection with police shootings or similar incidents, Farmer said.
"I don't think that it's an unreasonable expectation," said Farmer, whose research areas include the impact of technology on police-community relations.
Public pressure could perhaps not be any more intense than in Kenosha, where the city council late Thursday approved body cameras for the police department in its 2021 budget.
But even in the face of public pressure, city officials expressed concerns about cost as Kenosha struggles, like many cities, to work off a tighter budget amid fallout from COVID-19-related revenue fallout.
"I think we can make it work," Kenosha Alderman Rocco LaMacchia said. "I hope we can."
The Macon County Sheriff's Office in Illinois, which has not equipped its officers with body cameras, also cited high costs for delaying use.
With the COVID-19 pandemic crippling tax revenue, Sheriff Tony Brown said he has to be mindful of taking on more bills.
He pointed to Illinois rules governing data storage — 90 days for all recordings, but up to two years and even indefinitely for some flagged as especially important — which he said can lead to expensive data storage costs.
"I think, eventually, we're going to have the cameras," he said. "But there needs to be some adjustment on the rules because, right now, data storage is very costly to us."
Not a cure-all
As the community of Mount Pleasant, Wisconsin, knows too well, even police departments that have body cameras can find their officers' use-of-force in question, especially if the department's camera policy is lacking.
When Mount Pleasant Police Sgt. Eric Giese fatally shot Ty'Rese West, an 18-year-old Black man, on June 15, 2019, Giese was wearing a body camera.
But it wasn't switched on.
"(Sgt.) Giese believed he was not able to manually activate his body camera due to him watching Mr. West's location, beginning his foot pursuit, and attempting to make contact with dispatch on his portable radio," according to a decision from the Racine County District Attorney's office, explaining it reasoning not to charge Giese in West's death.
At the time, using a body camera was optional but "encouraged" for Mount Pleasant officers.
Now, wearing a camera is mandatory and officers are supposed to use them during most encounters with the public, although use is still somewhat left to the officer's discretion.
Since the West shooting, the Mount Pleasant Police Department purchased body cameras for every officer. The cameras automatically turn on if the officers' squad car dashboard cameras are triggered, which happens when the vehicles reach 70 miles per hour or emergency lights are activated.
Citizen complaints
Police agencies in Mattoon and Coles County in Illinois all have body camera policies, detailing when the cameras are supposed to be activated, which generally is during any investigation or contact with the public.
"There are very rare times when we won't turn them on," said Tyler Heleine, chief deputy of the Coles County Sheriff's Office.
He said that's usually the case during interviews of juvenile or sexual assault victims.
'A must in 2020'
In Hammond, Indiana, which borders Chicago's South Side, the police department was one of the very first in Northwest Indiana to equip cops with body cameras.
Mayor Thomas McDermott said more often than not, the cameras put everyone at the scene on their best behavior.
"Body cams are a must, absolutely a must in 2020," McDermott said.
An added benefit, he said, is that citizen complaints have fallen to "near zero," down from 20 complaints in a typical year.
"The officer knows they're being taped, and the jerks tailor their behavior. And if I get a complaint about an arrest, we pull the body cams immediately and take a look. (Without a body cam), it was just the officer's word against them," McDermott said.
In Northwest Indiana, Portage police once led the way with the use of vehicle cameras — but ditched them in 2008 because the early toaster-size devices were prone to mechanical and software problems.
Portage Police Chief Mike Candiano, who took over the department in February, said he and the current administration fully support the use of body/vehicle cameras, even as funding remains an obstacle.
"I would like to see a camera in every car and on every patrol officer as soon as possible," he said. "I believe there are many benefits to the public, the officers and the department."
However, longtime Indiana defense attorney and former Porter County Prosecutor Bob Harper has long questioned why Portage remains the only major police department in the county not equipping its officers with body cameras.
Footage from cameras provides police and prosecutors with strong evidence in good arrests, Harper said.
It also builds public trust, he said.
About the lack of cameras in Portage, he said: "I think it's a damn shame."
SUNDAY PAGE/LEE PACKAGE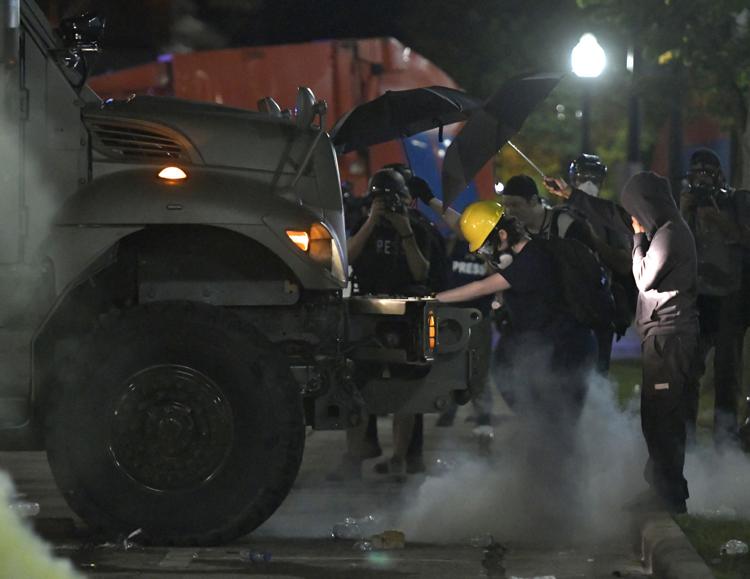 SUNDAY PAGE/LEE PACKAGE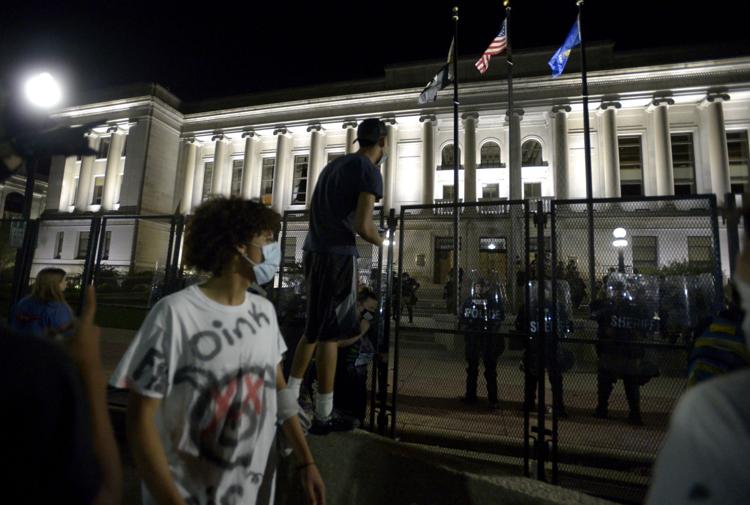 SUNDAY PAGE/LEE PACKAGE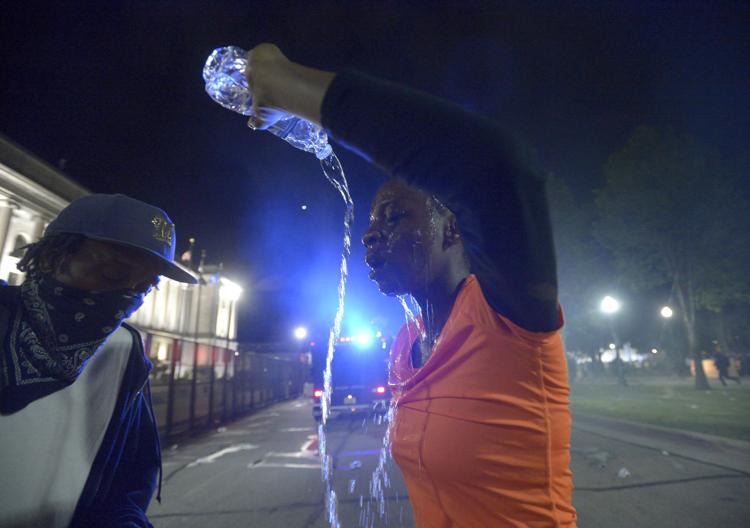 Looking back at week of unrest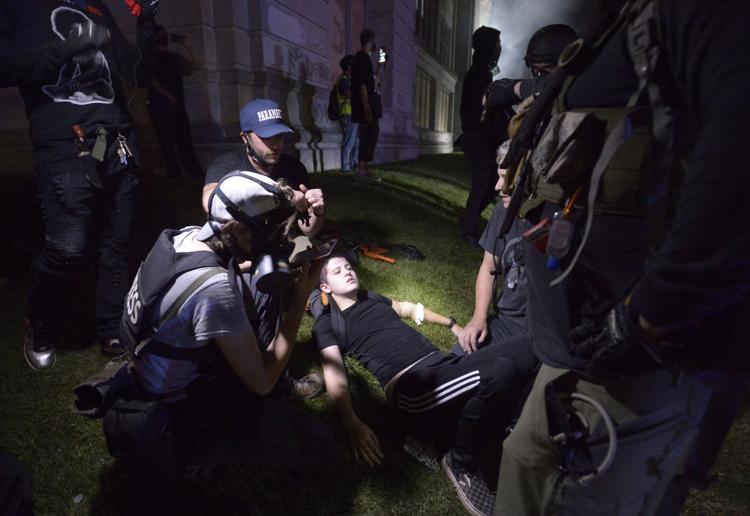 Looking back at week of unrest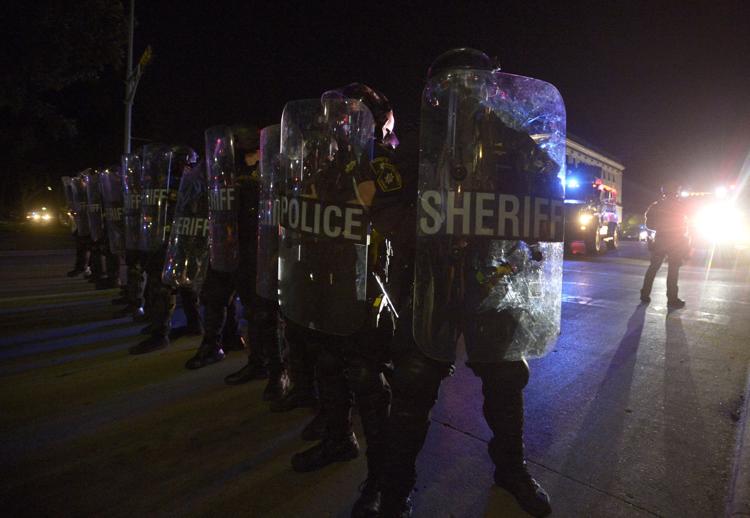 SUNDAY PAGE/LEE PACKAGE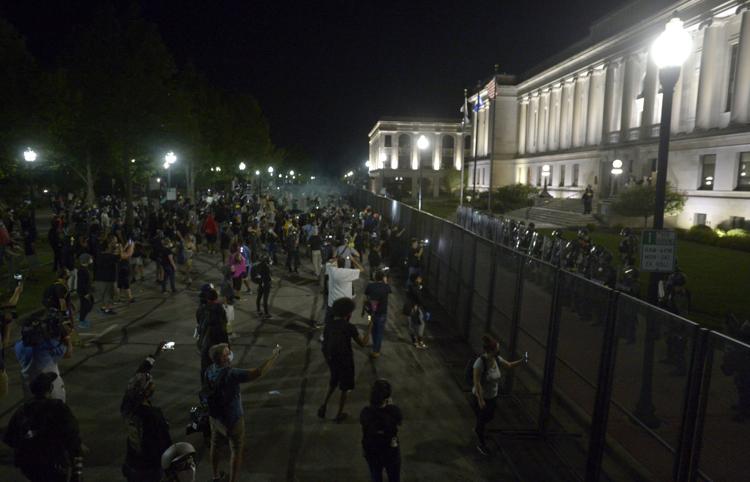 SUNDAY PAGE/LEE PACKAGE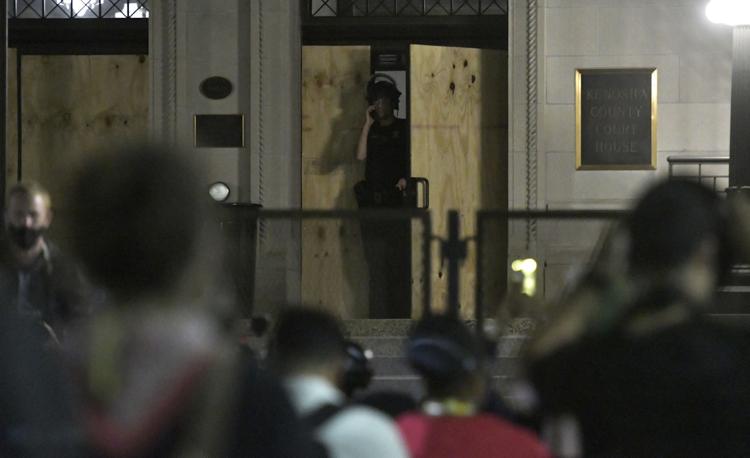 Looking back at week of unrest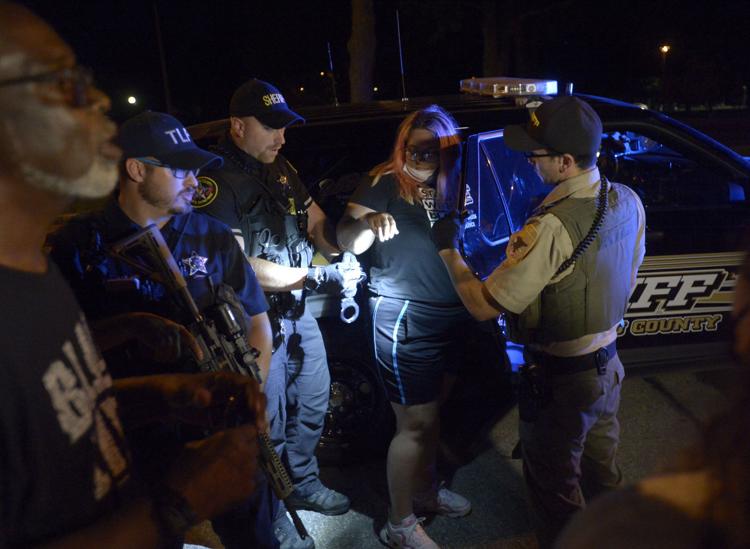 SUNDAY PAGE/LEE PACKAGE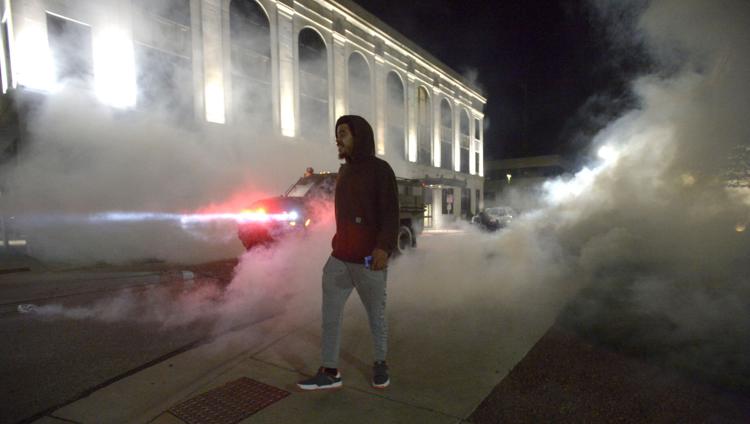 SUNDAY PAGE/LEE PACKAGE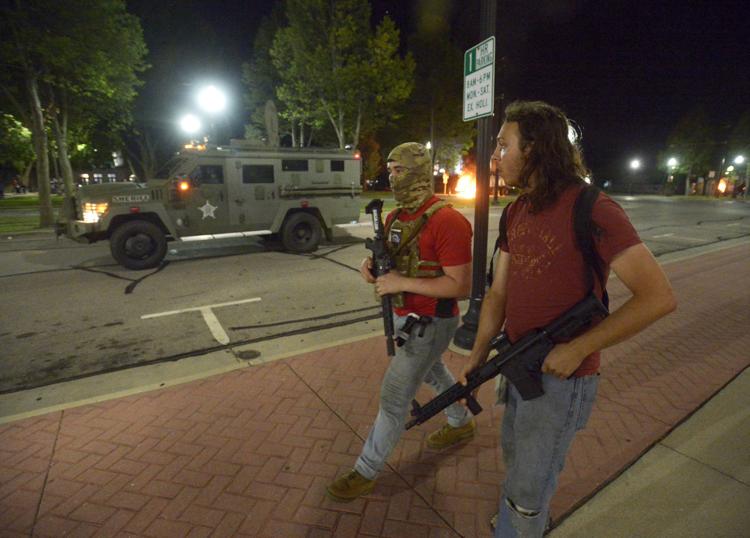 SUNDAY PAGE/LEE PACKAGE
SUNDAY PAGE/LEE PACKAGE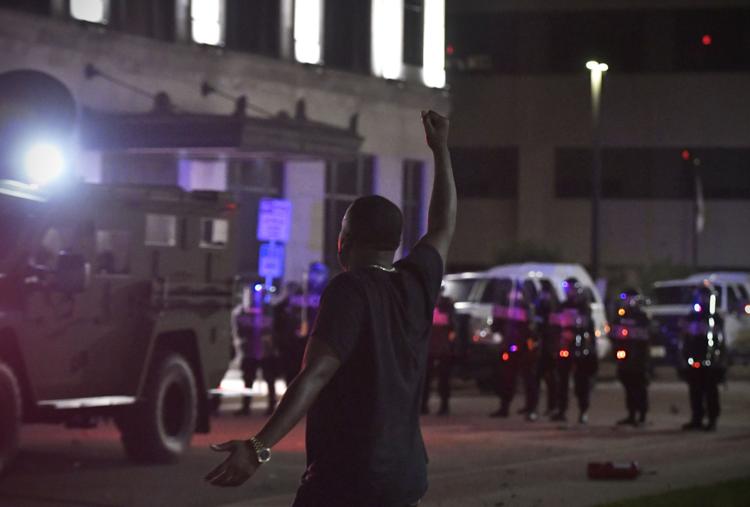 SUNDAY PAGE/LEE PACKAGE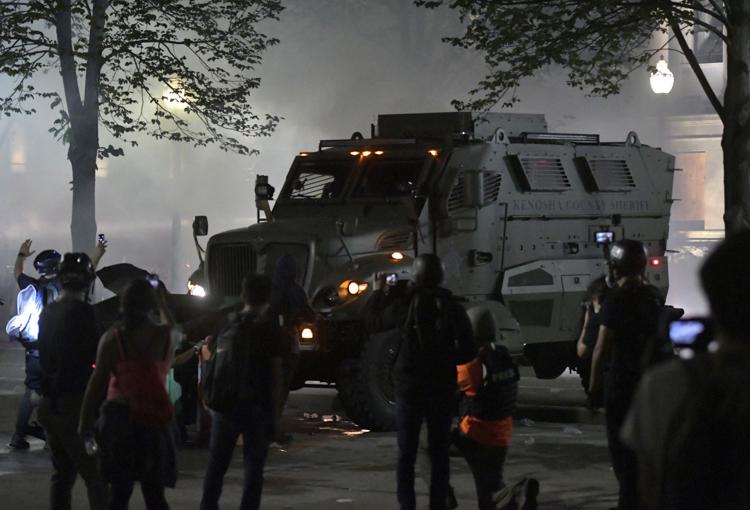 SUNDAY PAGE/LEE PACKAGE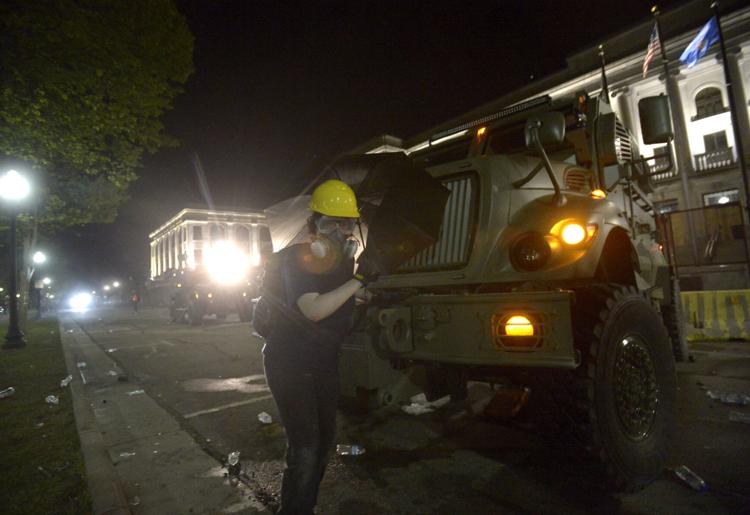 SUNDAY PAGE/LEE PACKAGE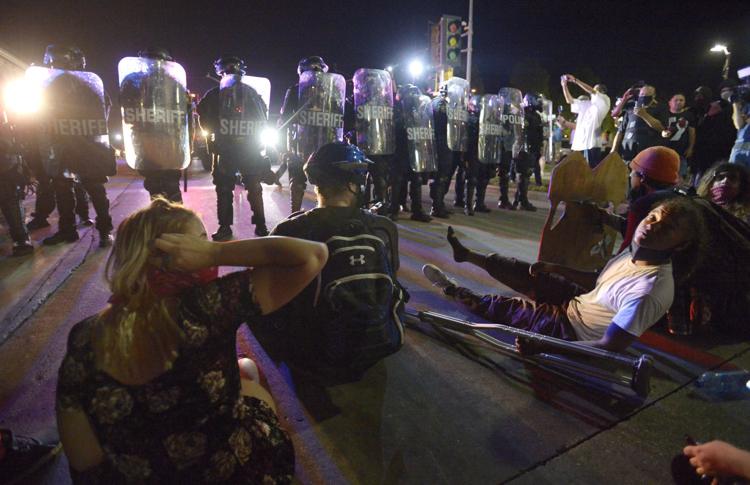 SUNDAY PAGE/LEE PACKAGE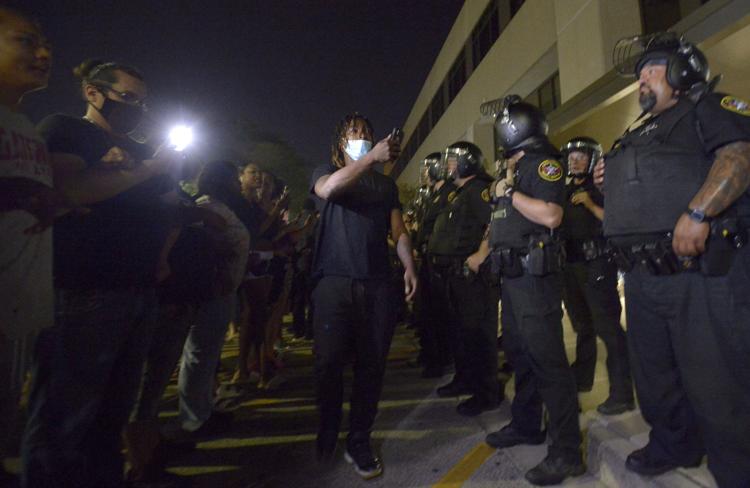 SUNDAY PAGE/LEE PACKAGE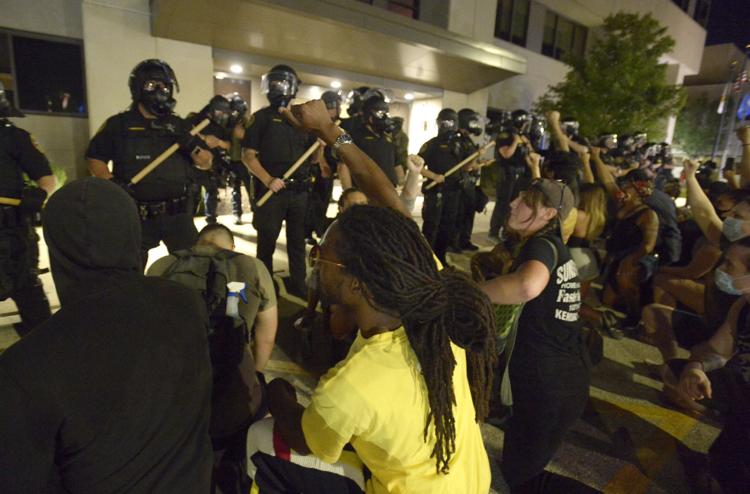 SUNDAY PAGE/LEE PACKAGE
SUNDAY PAGE/LEE PACKAGE
Looking back at week of unrest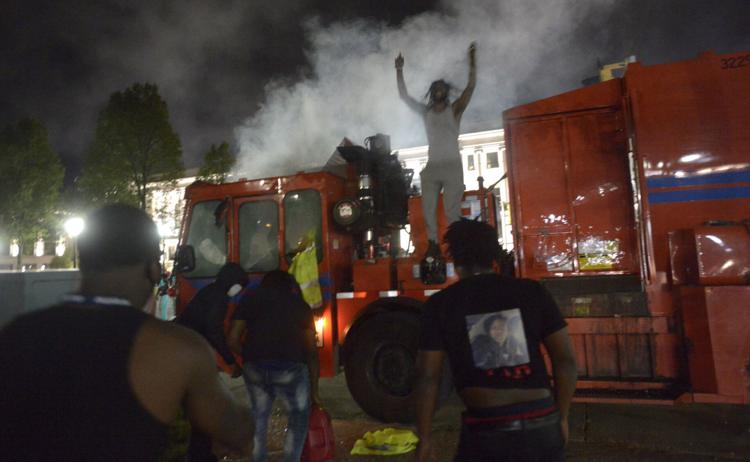 SUNDAY PAGE/LEE PACKAGE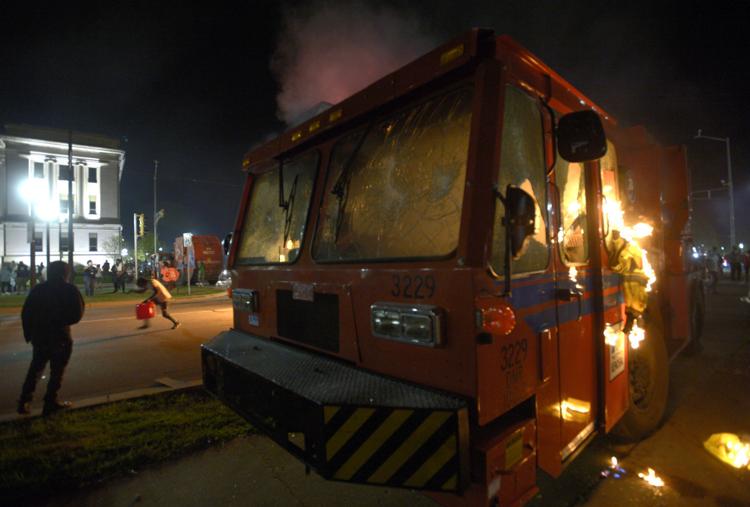 SUNDAY PAGE/LEE PACKAGE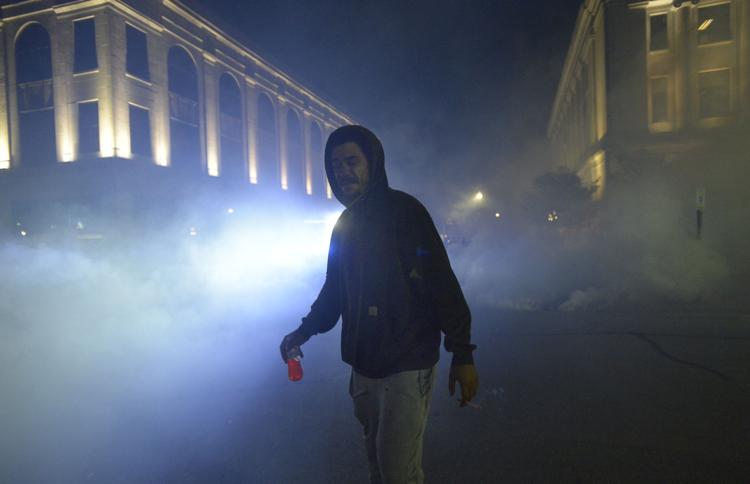 Looking back at week of unrest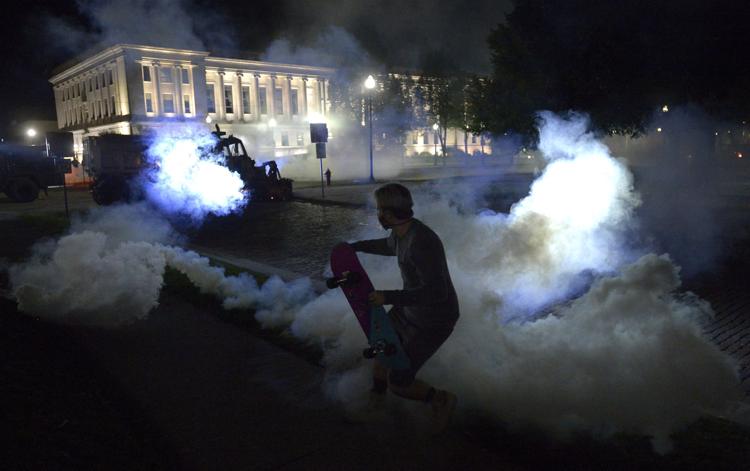 Lee Enterprises Midwest reporters Lauren Cross and Robert Kasarda, The Times of Northwest Indiana; Caitlin Sievers and Adam Rogan, The (Racine) Journal Times; Jourdan Vian, LaCrosse Tribune; Dave Fopay, Mattoon-Charleston Journal Gazette & Times-Courier; Chris Rickert, Wisconsin State Journal; Isaac Smith, The Southern Illinoisan; Tony Reid, Decatur Herald & Review; Josh DeLaRosa, Winona Daily News; Bridget Cooke, Baraboo News Republic; Terri Pederson, Daily Citizen; and Sierra Henry, Kevin Barlow, Lenore Sobota and Kelsey Watznauer, Bloomington Pantagraph, contributed to this report.
Be the first to know
Get local news delivered to your inbox!