MOUNT PLEASANT — According to investigative reports from the Racine County Sheriff's Office, Shirley Westphal cast an absentee ballot but died on Oct. 9, 2020, 25 days before Election Day.
Well, that depends on what state you live in.
Wisconsin is one of 13 states where the vote is not supposed to count, but according to the Sheriff's Office, Westphal's death was not caught by elections officials and her ballot did count.
According to a post on the National Conference of State Legislatures' website, written last year by NCSL Director of Elections and Redistricting Wendy Underhill: "What happens when an eligible voter casts an absentee ballot and then passes away before Election Day? ... Do these pre-Election Day votes count? Like everything else related to elections, the answer varies from state to state. By our count, statutes in at least 13 states (Arkansas, Connecticut, Idaho, Florida, Louisiana, Maryland, Massachusetts, Minnesota, Montana, New Mexico, North Dakota, Tennessee and Virginia) direct election officials to count these ballots ...
"Again by our count, 13 states go the other way and are clear that these ballots are not to be counted: Delaware, Hawaii, Illinois, Indiana, Iowa, Kentucky, Mississippi, Missouri, New Hampshire, New Jersey, Pennsylvania, South Dakota and Wisconsin."
However, even if it is known that someone cast a ballot, then died, it can be nearly impossible to stop that vote from counting unless the person dies very soon after the ballot is mailed in and the local clerk's office is notified.
"Regardless of the law, it is hard to retrieve a ballot from someone who has died between casting it and Election Day," Underhill wrote. "Once the absentee ballot has been verified and the ballot is removed from the envelope for counting, the ballot can't be retraced to the voter — it's a secret. Catching a ballot, then, is only possible for ballots that are still in their return envelopes. How quickly do election officials get notice of deaths?
"Fortunately, most statutes make it clear that these ballots are to be rejected only if the election administrators know about the death — and also that if a vote is counted that shouldn't have been, it does not invalidate the election."
The Racine County Sheriff's Office's investigation into alleged election fraud in nursing homes has drawn international attention, despite its small scope so far.
Wisconsin Assembly Speaker Robin Vos, R-Rochester, has been president of NCSL since summer 2019. Vos commended the Sheriff's Office's investigation and called for the administrator of the Wisconsin Elections Commission, Meagan Wolfe, to resign after details of the investigation were made public on Thursday morning.
Who can, and can't, vote?
Westphal is one of eight people who had been living at Ridgewood Care Center last year that the RCSO alleges was "taken advantage of." The Sheriff's Office reported finding family members of those eight who said their loved one either would not have wanted to vote and/or no longer had the capacity to, but still ended up casting absentee ballots filled out by Ridgewood staff in the absence of bipartisan Special Voting Deputies during the COVID-19 pandemic.
In a letter signed by five of the six commissioners of the Wisconsin Elections Commission, as well as Wolfe, the commissioners rebuked the sheriff's investigation and asserted no crimes were committed. However, the letter did note that "among the allegations made by the Racine County Sheriff was that a resident deemed incompetent by a court and not permitted to vote was persuaded into voting by nursing home staff members and perhaps taken advantage of in that process."
"The Commission finds it horrifying and offensive if that sort of thing happened in Racine, or anywhere in Wisconsin," Commissioner Dean Knudson was quoted as saying in the letter. "Nobody should ever be coerced or otherwise influenced as part of exercising their right to vote. We would encourage and expect the full force of the law to investigate that situation and prosecute any identified offenders."
According to a complaint filed by Westphal's daughter, Judy Westphal-Mitchell, a "letter of incapacitation" was filed in 2012 that awarded power of attorney regarding health/finance for Westphal to her daughter.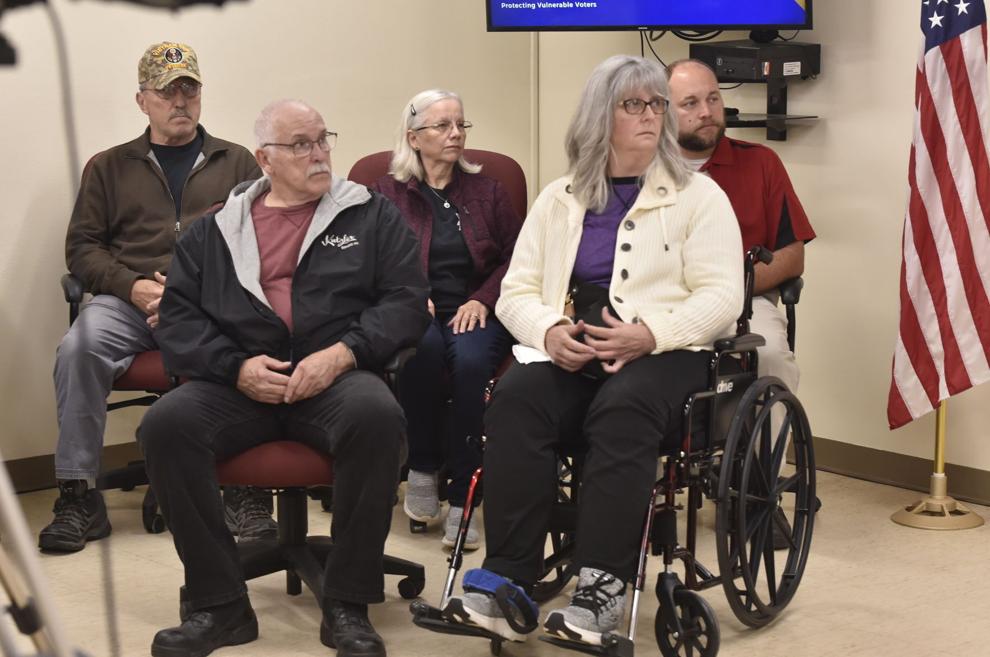 This, however, does not constitute Westphal losing her independent voting rights, regardless of the mental state she was in — according to Westphal-Mitchell, Westphal at the end of her life often would not recognize loved ones and had begun hallucinating.
A specific ruling of "adjudicated incompetence" needs to be approved by a judge for someone's voting rights to be taken away in addition to the loss of other rights, Rachel Rodriguez, Dane County elections management specialist, said in an interview Friday.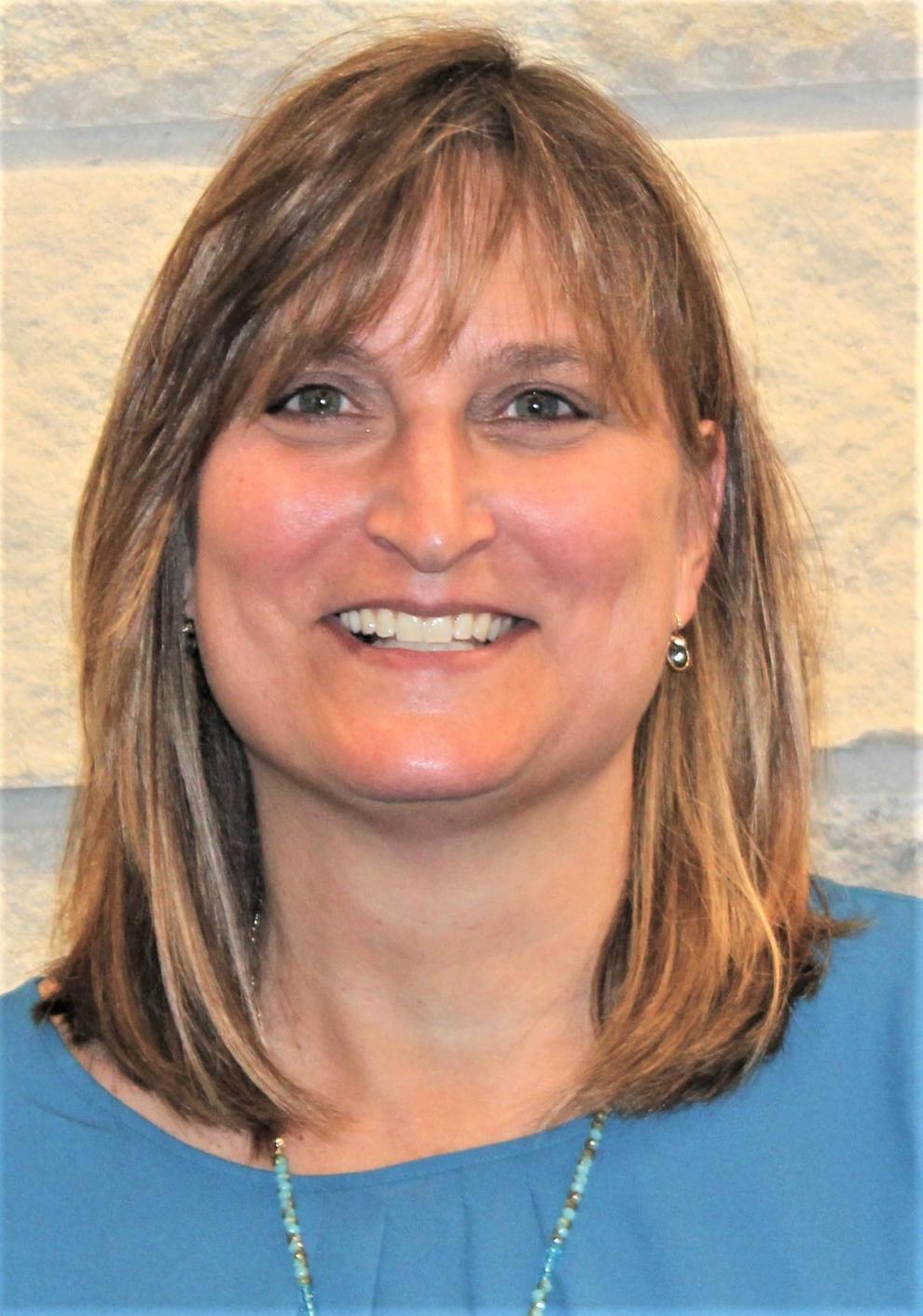 Investigation documents from the Sheriff's Office noted that Mount Pleasant Village Clerk Stephanie Kohlhagen told an investigator "that they cannot deny anyone a ballot and any determination of mental incapability would have to come from the care facility."
Sheriff's Sgt. Michael Luell, lead investigator in the RCSO case, attempted to paint the methods the care center used to determine if residents wanted to vote as dubious after the WEC voted, amid the COVID-19 pandemic, to waive the requirement that Special Voting Deputies be allowed into nursing homes to facilitate the vote.
According to the reports, Luell was told by Scott Myers, the director of the facility, that staff members would "ask the residents who they voted for in the past, and following party lines, that would be their choice."
Luell replied: "So if she could only recall JFK as president, Democrat would be the choice?"
Myers then replied "Yes," according to Luell's report.