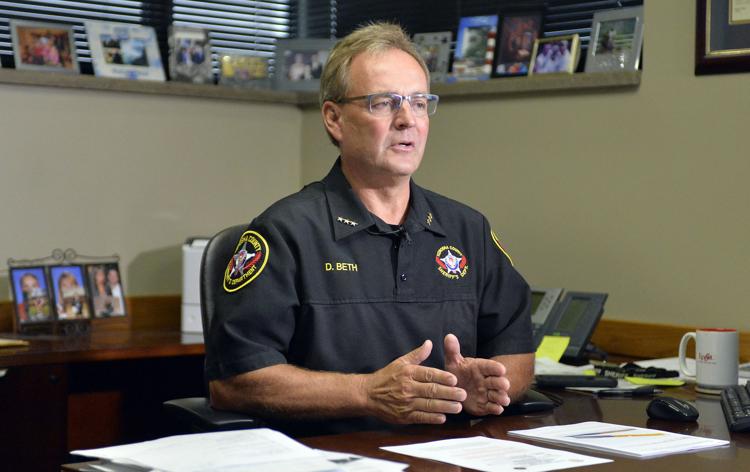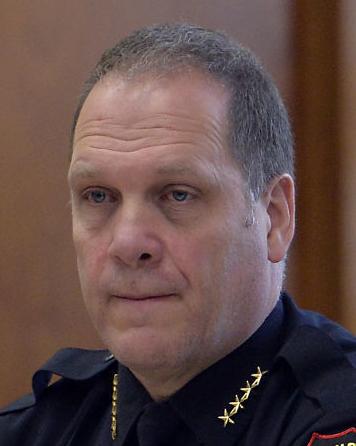 KENOSHA — The American Civil Liberties Union, via both the national organization and its Wisconsin branch, has called for the immediate resignations of Kenosha Police Chief Daniel Miskinis and Kenosha County Sheriff David Beth for what the ACLU considers to be a "Failed Response to Attempted Murder of Jacob Blake."
The ACLU made the announcement Thursday afternoon. They blame the law enforcement leadership for failures that led to the police shooting of Jacob Blake, the death of two protesters and for allowing the alleged shooter of the protesters — 17-year-old Kyle Rittenhouse of Illinois — to get away.
"Sheriff David Beth's deputies not only fraternized with white supremacist counter-protesters on Tuesday, but allowed the shooter to leave as people yelled that he was the shooter. The sheriff excused this by saying his deputies may not have paid attention to the gunman because there were many distractions, including 'screaming and 'hollering, people running, police vehicles idling, nonstop radio traffic, and that 'in situations that are high stress, you have such an incredible tunnel vision," the ACLU's release stated, quoting statements made by Beth during a Wednesday press conference.
Video footage
Videos taken from the scene appear to show that Rittenhouse was being chased down in both killings. What exactly led to the first shooting of Rosenbaum remains unclear, although a crowd was trying to chase down Rittenhouse after he was seen shooting Rosenbaum; Huber was shot apparently while trying to strike Rittenhouse with a skateboard.
"The ACLU strongly condemns Sheriff Beth and Police Chief Miskinis' response to both the attempted murder of Jacob Blake and the protests demanding justice for him. Their actions uphold and defend white supremacy, while demonizing people who were murdered for exercising their First Amendment rights and speaking out against police violence," Chris Ott, executive director of the ACLU of Wisconsin, said in a statement. "The only way to rectify these actions is for both Sheriff Beth and Police Chief Daniel Miskinis to immediately tender their resignations."
The ACLU added that if the men do not resign, they will be calling on Gov. Tony Evers to remove Beth from office and Kenosha Mayor John Antaramian to call to order the city's Police and Fire Commission to remove Miskinis from office.
Under Wisconsin law, county officials (district attorneys, sheriffs, registers of deeds, and chief executive officers) can be removed from office by order of the governor. But, according to the Wisconsin Legislative Council, "The removal procedure requires that the Governor provide a copy of the charges and give the officer an 'opportunity of being heard.'"