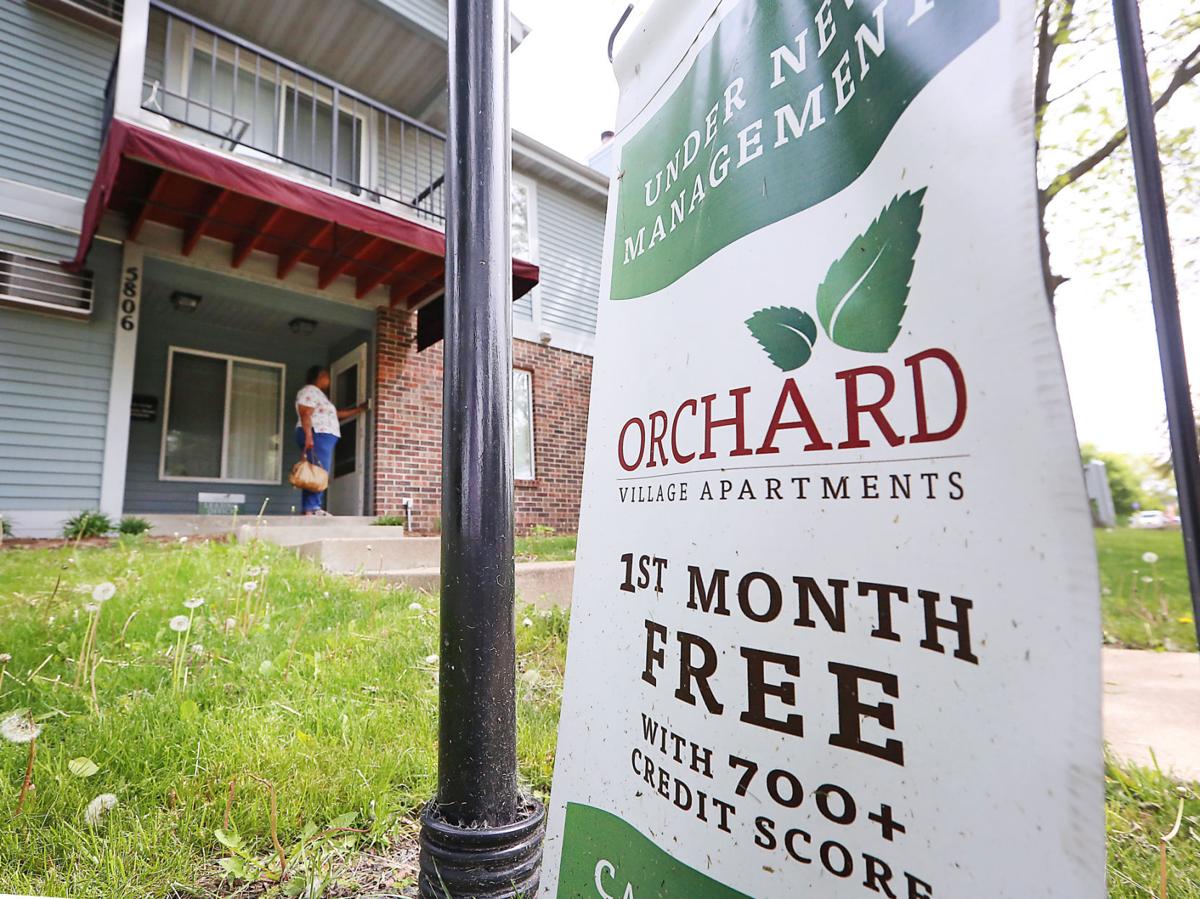 Landlord-friendly changes to state laws in the past five years have given Wisconsin housing providers more power to reject prospective tenants and easier ways to oust current ones.
The changes exacerbate an already precarious rental market for people on the economic edges, tenant advocates say, making it almost impossible for some people to get and keep affordable housing.
But landlords contend the laws returned balance to a lopsided system. Everyone in a neighborhood benefits, they say, when a housing provider can judiciously screen applicants and quickly boot problem tenants.
A pivotal change occurred with Act 108 in 2011. The GOP legislation significantly limits the areas where local governments can influence the tenant screening process.
Specifically, no municipality can enact an ordinance that limits a landlord's ability to use monthly household income, credit scores, criminal convictions, or a person's rental history when rejecting a prospective tenant. Also, a local government can't limit the dollar amount a landlord can charge for a security deposit.
This had major ramifications in Madison, a city with some of the strongest tenant protections in Wisconsin and where a majority of residents -- 52 percent -- are renters.
"We got pre-empted by the state," said Brenda Konkel, executive director of the Tenant Resource Center in Madison. "Basically, they took our ordinances and said, 'We don't like this' and 'We don't like that.'"
Protections wiped off the books
Before Act 108, a Madison landlord could not reject an applicant based on a criminal conviction if the crime was unrelated to tenancy or if it had been more than two years since the applicant had completed a sentence or paid a fine for the crime committed. (Crimes related to the state's sex offender registry were exceptions.)
Also, Madison landlords could not deny an applicant for refusing to provide a Social Security number. They could not charge more than one month's rent for a security deposit or use a blanket minimum-income standard that didn't take into account an applicant's previous ability to pay rent.
The city's rental market is extremely tight, and there's a dearth of low-income housing.
All of those ordinances were wiped off the books. Fitchburg and Dane County also lost some similar tenant protections.
Giving landlords greater ability to reject people with criminal convictions has made the housing search more difficult for some minority tenants in particular, said Heidi Wegleitner, a housing attorney with Legal Action of Wisconsin and a Dane County supervisor.
"In Madison, we have huge racial disparities with the criminal justice system, so a lot of the impacts of that law fall on people of color -- people who have that disproportionate contact with the criminal justice system," she said.
The Apartment Association of South Central Wisconsin, based in Madison, lobbied for the act, seeking statewide consistency in housing rules, said Executive Director Nancy Jensen.
"Tenants move around a lot, investors are all over the place," she said. "Having different pockets of regulations, some of them with technicalities, created both loopholes and liabilities."
Madison was an outlier compared to the rest of the state, she said. "The balance was out of sync."
Balancing rights, safety
When analyzing a prospective tenant's criminal record, the apartment association urges landlords to be open to the possibility of rehabilitation, Jensen said. Yet landlords need the legal latitude to reject certain applicants if they believe there's a potential safety issue involved, she said.
"As much as we have concern for the applicant, the property owner has to weigh that concern with the liability and the safety of everyone else who lives in that property," she said.
However, there are limits to using criminal convictions. In April, the U.S. Department of Housing and Urban Development said landlords with blanket bans on renting to people with criminal convictions likely are in violation of fair housing laws. Even a housing provider with a more refined approach must show that the policy accurately distinguishes between criminal conduct that risks resident or property safety and criminal conduct that does not.
Despite working more than 50 hours a week, Cheryl Marten cannot find affordable housing.
"The point is there should be some individualized assessment, not just an approach that evaluates people as a group based on past records," Wegleitner said.
Tenants took another hit in 2013 with Act 76. Previously, Madison and Dane County ordinances required landlords to tell applicants in writing why they were denied housing or why their leases were not being renewed. The new state law says landlords don't have to provide this information unless it is required by federal or state law.
This changed the ability of applicants to easily correct factual errors in the screening process, such as a landlord inadvertently looking up the wrong person's eviction history, Wegleitner said. It is harder now to evaluate whether a rejected applicant has a fair-housing claim, she said.
Another law that took effect this March, Act 176, allows a landlord to end a tenant's lease for certain kinds of suspected criminal activity by the tenant, a family member or a guest in five days, without an opportunity for the tenant to remedy the situation. Previously, the tenant was given a chance to "cure the breach" and continue his or her tenancy. It is not necessary that the person committing the alleged criminal activity be arrested or convicted.