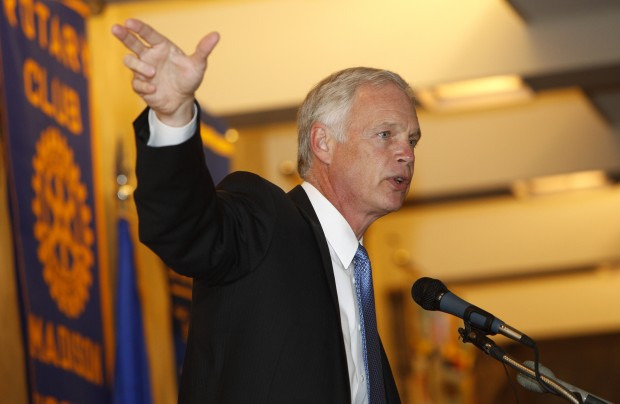 Roughly 25,000 Wisconsinites lost unemployment benefits because of the bad budget deal cut by House Budget Committee Chair Paul Ryan, R-Janesville. Ryan abandoned thousands of his own constituents and created a threat for thousands more.
Wisconsinites have every right and reason to be disappointed with Ryan for refusing the proposals by Democrats to include an extension of jobless benefits in the deal he made with Senate Budget Committee Chair Patty Murray, D-Wash. Frankly, they should also be disappointed with Murray for accepting the arrangement.
Now, Congress must clean up the mess.
The first signs are good.
The Senate voted 60-37 to break a filibuster and debate the benefit extension. Six Republicans, mostly from Great Lakes states and the Northeast, voted with Democrats such as Wisconsin Sen. Tammy Baldwin.
Notably, Wisconsin Sen. Ron Johnson did not join other Republican senators such as Indiana's Dan Coats and Ohio's Rob Portman in voting to open up a debate about addressing an issue that shouldn't even be an issue.
Instead of listening to the calls from Wisconsinites of all political backgrounds for action on the jobless issue, Johnson was busy promoting a gimmicky lawsuit objecting to the implementation of the Affordable Care Act.
There are at least some Republicans who recognize what is at stake for working Americans — and for those who are out of work.
Unfortunately, Ron Johnson is not one of them. His determination to veer further and further from the issues at hand serve as another reminder of the extent to which Wisconsin's millionaire senator has lost touch with Wisconsinites who work for a living — and who want to work for a living.
Share your opinion on this topic by sending a letter to the editor to tctvoice@madison.com. Include your full name, hometown and phone number. Your name and town will be published. The phone number is for verification purposes only. Please keep your letter to 250 words or less.