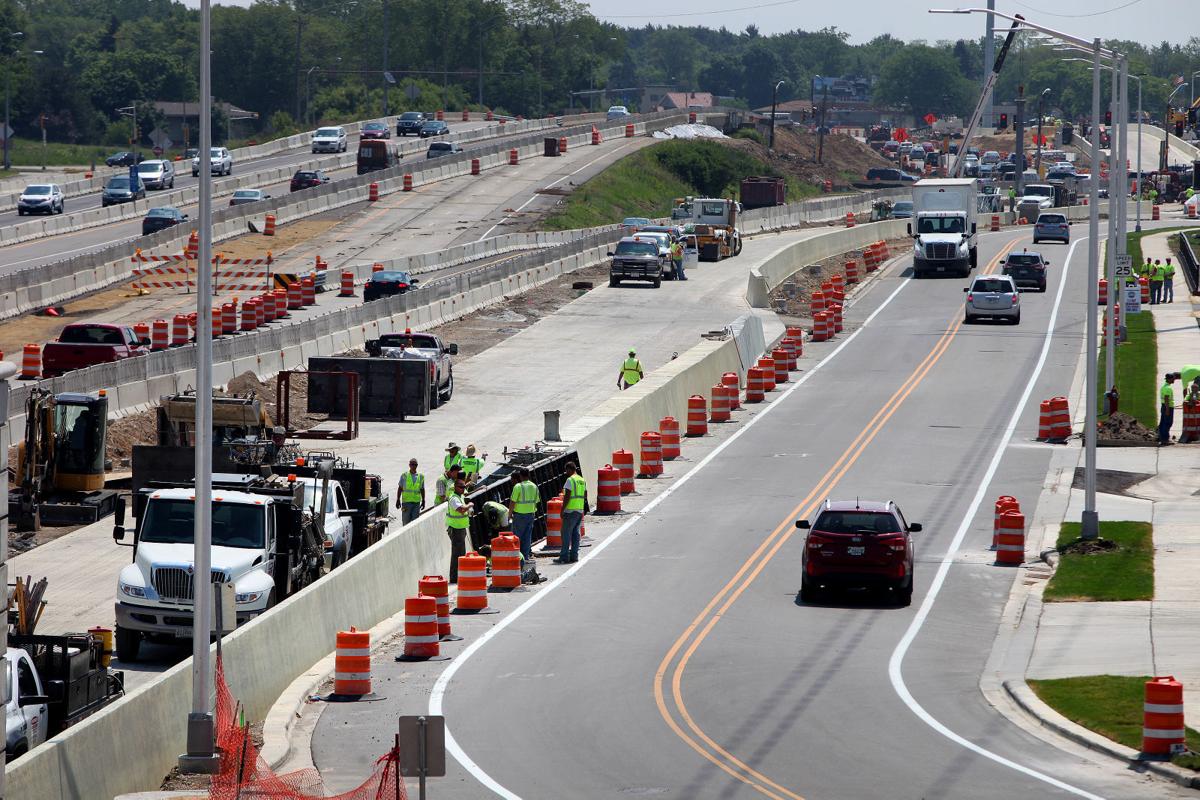 Traffic congestion has been "unacceptable" along Verona Road, from Madison's Beltline southwest to Highway PD in Fitchburg, according to the state Department of Transportation.
Hundreds of crashes — more than twice the state average for similar stretches of road — have occurred there. And congestion causes "significant delays and backups," according to the DOT.
Now get ready for even more.
The Legislature's budget committee appears ready to reduce Gov. Scott Walker's proposed spending on roads by as much as $800 million over the next two years.
Credit Republicans who control the statehouse for refusing to borrow $1.3 billion for highway projects, as the governor recommended. Excessive borrowing is fiscally irresponsible.
Unfortunately, the same lawmakers appear unwilling to increase reasonable user fees on motorists to offset some of the spending reduction, which means many important projects across the state face delays.
This includes the $217 million reconstruction of Verona Road, which began two years ago. The project would widen space for traffic, add an overpass and remove stoplights to keep motorists moving.
The project will benefit Madison, Fitchburg and nearby Verona (including Epic Systems, the booming company that creates software for electronic medical records). It also will help move people and products more efficiently to and from southwest Wisconsin.
A DOT spokeswoman wouldn't speculate Tuesday on the fate or timeline of the Verona Road project if it's delayed by the state budget. But in March, a DOT analysis indicated a $500 million cut to state road projects could push back completion of Verona Road (Highway 18-151) by two years to 2020.
That's two extra years of snarled traffic — or maybe longer, because now an $800 million cut is possible.
Gov. Walker, in his likely bid for president, has ruled out higher user fees on motorists to impress conservative voters in early primary states. That might be good for his political career, but it's bad for Wisconsin's transportation system, economy and public safety.
The governor and other state leaders from southeast Wisconsin also are pushing to keep Milwaukee's giant Zoo Interchange on schedule. But that would require further delays to projects outside of the Milwaukee area, which isn't fair.
Dozens of Assembly Republicans this week signed a letter warning they won't vote for a highway plan that favors Milwaukee over the rest of the state. They're starting to show some backbone.
But what's really needed to keep heavy traffic moving smooth and safe is a modest increase in Wisconsin's gas tax and vehicle registration fee, or a fee based on miles traveled. The state's $75 registration fee is relatively low. And Wisconsin's 31-cents-per-gallon gas tax hasn't been raised in a decade.
A 5-cent increase in the gas tax would cost the average motorist less than $30 a year yet bring in more than $300 million for the two-year state budget, with out-of-state visitors contributing more. A $10 hike in the registration fees would bring in more than $80 million.
That would go a long way toward keeping Wisconsin's highway projects — including Verona Road — on track.