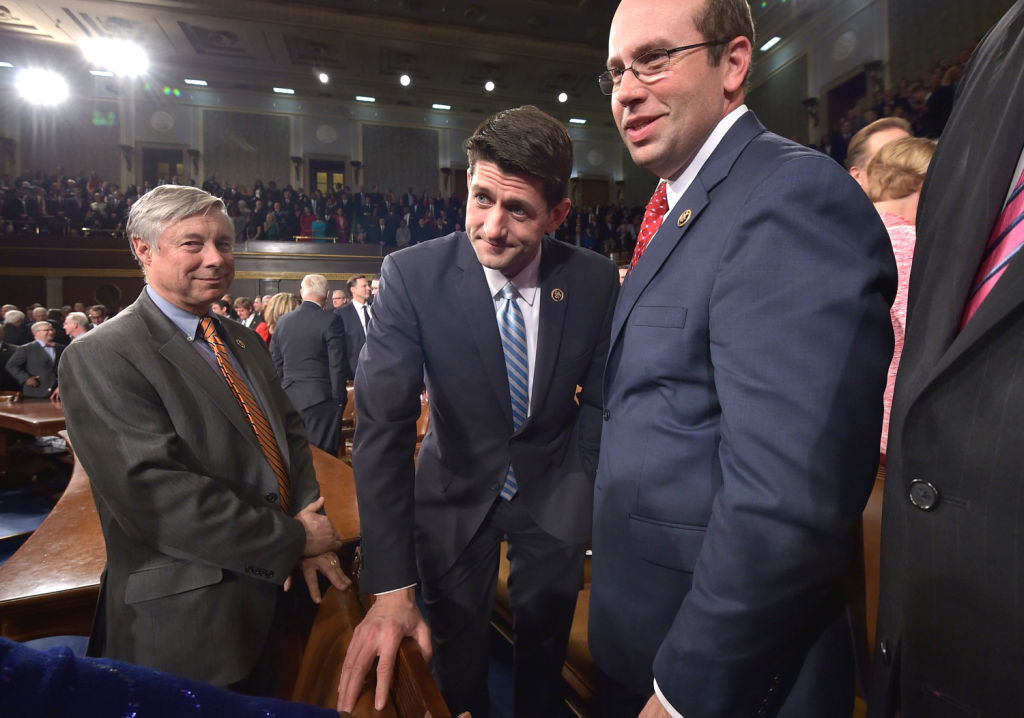 You don't often hear U.S. Rep. Paul Ryan say he "agrees with every word" of something the president says.
So let's highlight and encourage this moment. It's a big opportunity for Wisconsin's economy and jobs.
Ryan, R-Janesville, chairman of the House Committee on Ways and Means, said this week he backs President Barack Obama's views on trade, as outlined in the president's State of the Union address.
"I agree with every word he said in the speech with respect to trade and Asia and getting in there and helping write the rules instead of China writing the rules," Ryan told MSNBC's "Morning Joe." "The president is in the middle of negotiating a trade agreement with Asian nations, representing 40 percent of global GDP. This means more jobs for America. This means more exports for us. This is something we have to get on top of, and I agree with him on that."
That's good to hear, because Congress needs to approve trade promotion authority for the president, giving the administration a stronger hand when negotiating with global partners.
During his speech Tuesday night, Obama stressed that more American exports will increase jobs and pay here. The Obama administration is pursuing a Trans-Pacific Partnership with Japan and other nations. The president also hopes to seal a deal with the European Union.
Free-trade zones across the Atlantic and Pacific oceans would lower tariffs and smooth commerce for all while encouraging higher environmental and labor standards. Past trade agreements "haven't always lived up to the hype," Obama acknowledged. But "95 percent of the world's customers live outside our borders. We can't close ourselves off from those opportunities."
No, we can't — especially in a top manufacturing and dairy state such as Wisconsin, where research and technology are strong.
Half of manufacturing executives say they're actively looking to bring jobs back from China, Obama said, "So let's give them one more reason to get it done."
America needs one person — not 535 members of Congress — negotiating trade deals. That way, other nations know a deal is a deal after carefully balancing demands with concessions.
Congress would still get the final say. By granting trade promotion authority to the president, Congress merely agrees to vote for or against a trade package without amendments.
Some progressive Democrats and tea party Republicans have objected to the speed and secrecy of trade promotion power. But as Michael Froman, the president's trade representative, pointed out this week, the Trans-Pacific Partnership has been "under negotiation for five years, during which we've had more than 1,600 briefings in Congress."
The White House must notify Congress 90 days before an agreement is concluding and give lawmakers 90 legislative days to debate and vote on a bill.
We trust Obama to negotiate trade deals that respect American workers and the environment. Wisconsin's Democratic lawmakers should, too. At the same time, Ryan has to convince more of his peers not to reflexively vote against giving Obama more authority.
The U.S. is running a trade surplus in manufacturing, agriculture and services with the 20 countries it has bilateral agreements with. Wisconsin should welcome more deals like that.