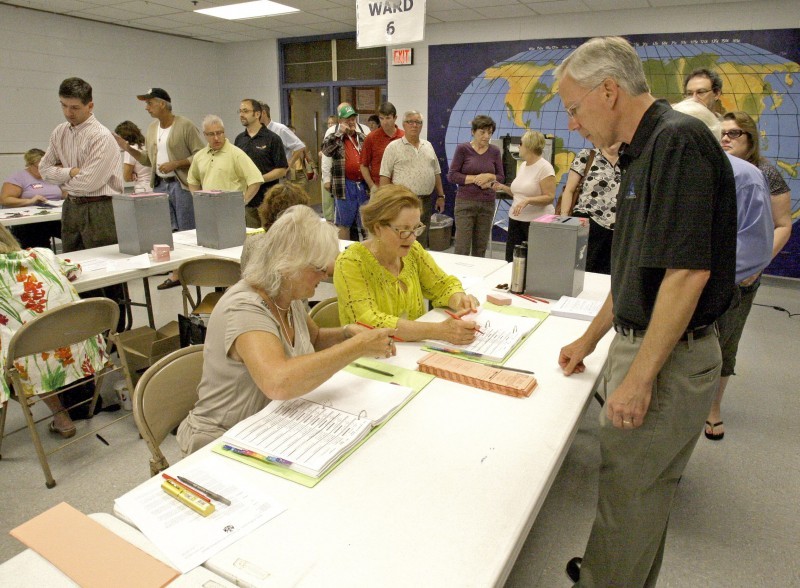 Tuesday's historic recall elections in Wisconsin weren't a sweep for either side of the political divide.
And that represents a victory for the huge number of Wisconsin citizens who are less interested in partisan sniping than they are workable solutions. 
The recall elections — marked by tens of millions of dollars spent on incessant and misleading TV ads — are a victory for moderation.
With the nation watching, the Republicans who have boldly yet brusquely run the Wisconsin Capitol for the last half year held their ground in four of six Senate recalls of Republican incumbents.
But Democratic challengers won two contests, narrowing the Senate majority from a confident and powerful 19-14 to a slender and tenuous 17-16. 
Two more recalls aimed at Democratic incumbents still are to come next Tuesday.
A narrow Republican majority would force more cooperation. That's a good thing. 
Yet the core mission of Gov. Scott Walker and his fellow Republicans to fix the state budget mess without raising taxes has shown acceptance across much of the state.
Tuesday's results were far from a backlash, yet not a ringing endorsement, either.
And that means thoughtful senators in the middle of the political divide — especially Sen. Dale Schultz, R-Richland Center, who voted against key parts of Walker's early agenda — should have an easier time advocating for consensus legislation on jobs, the economy and education reform.
Schultz and Sen. Tim Cullen, D-Janesville, neither of whom was on Tuesday's ballots, may be the ultimate winners of the recall elections, forming a consensus caucus that rejects stark moves in favor of cooperation on shared goals. 
Schultz and Cullen already have been leading by example in recent weeks by visiting each other's home districts to better understand their differing challenges and needs. That's something all of Wisconsin can learn from — and expect more of — after the recall smoke has cleared.