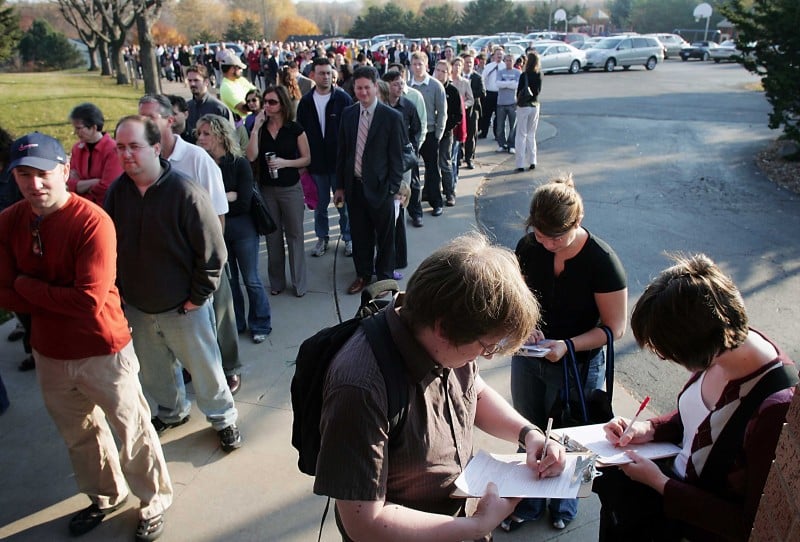 Showing some identification before voting in Wisconsin sounds reasonable enough.
But the bill majority Republicans are speeding through the Legislature is still too restrictive.
A Senate committee on Tuesday approved the latest version of the voter ID bill (with Democratic committee members still hiding out in Illinois to avoid a bigger vote on the governor's plan to scale back collective bargaining rights for most public employees).
Originally, Senate Bill 6 required voters to show poll workers a driver's license, state ID card or military ID card.
The Senate committee on Tuesday added passports, tribal IDs and naturalization papers to the list of acceptable documents.
But the amended bill would still forbid voters from using student IDs, which isn't fair to younger voters.
The latest version of SB 6 also would extend, from 10 to 28 days, the time a resident must live at an address before voting at their new polling place. This also seems aimed at limiting student participation, because college-aged voters often arrive for classes in the fall two or three weeks before fall primaries.
Many other states treat student ID cards as valid for voting. Wisconsin should, too.
Remember that every voter still must register to vote when arriving at a polling place for the first time. And this requires showing a utility bill, apartment lease or some other proof of address.
So it's not like you can just walk in now and grab a ballot without being questioned about who you are and where you live.
Furthermore, the sponsors of this bill have shown precious little evidence of problems at the polls that conceivably this bill would fix.
SB 6 is likely to face legal challenges. And it definitely shouldn't be rushed into place for the April 5 election. That's too little time for poll workers to prepare.
Slow this bill down. Think things through. Don't go overboard in limiting ballot access in a state proud of its long history of high participation in elections.